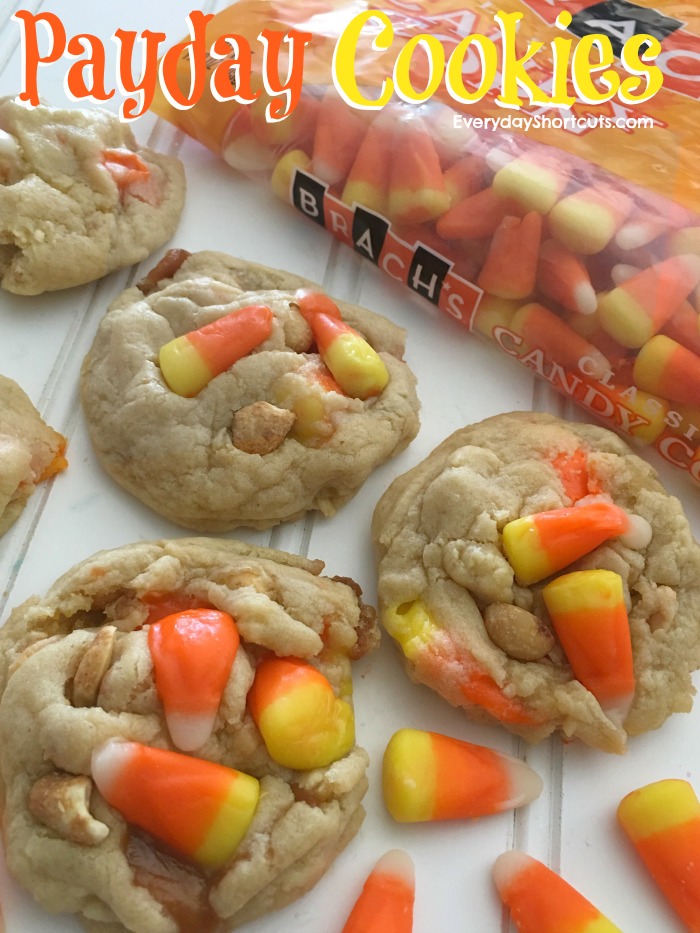 I love a good combination of sweet and salt and these Payday cookies do the trick. They taste just like a Payday candy bar and a great alternative to make. Now is the time to find  Brach's candy corn in stores so be sure to pick up a few extra bags to save for when you are craving this Payday cookie recipe during non-season months.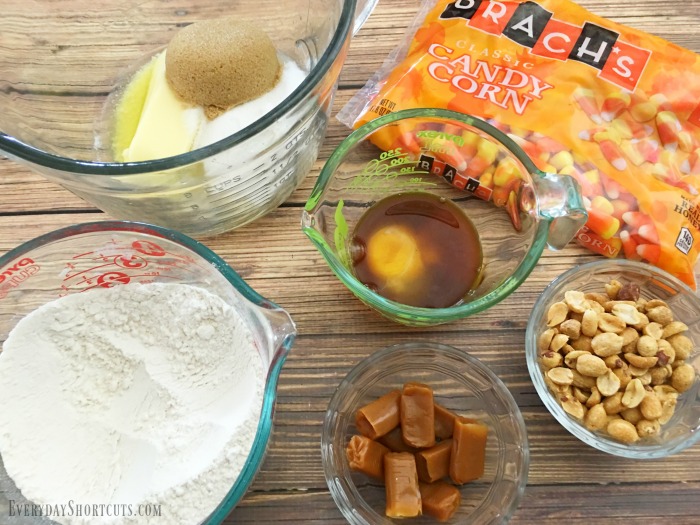 Payday Cookies
Ingredients
1/2 cup butter
1 large egg
1/2 cup granulated sugar
1/4 cup packed brown sugar
1/4 cup caramel pieces
1/2 cup peanuts
1/2 cup Brach's candy corn
1 3/4 cup all purpose flour
1/2 teaspoon baking soda
1/4 teaspoon salt
1 teaspoon vanilla extract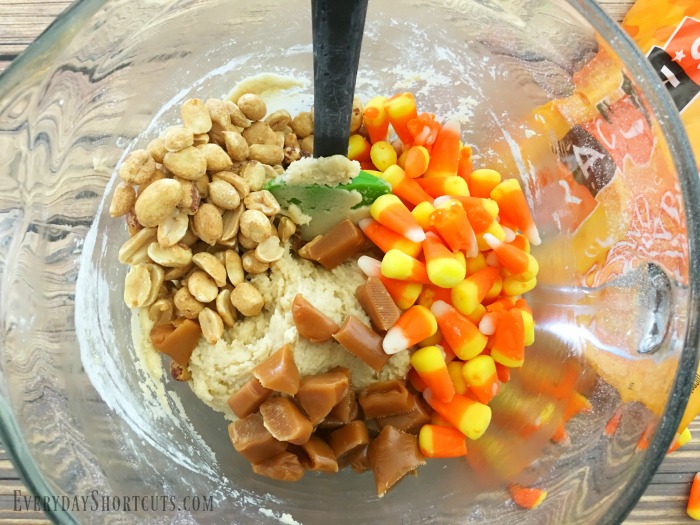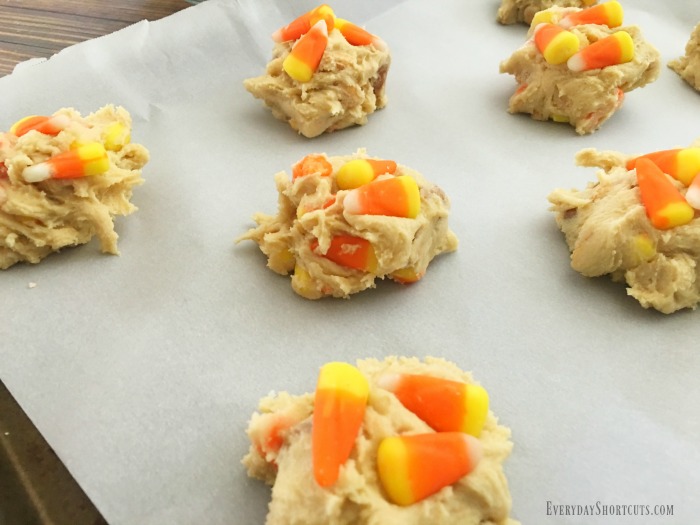 Directions
Preheat the oven to 350° and line a baking sheet with parchment paper.
In a large mixing bowl, heat butter in the microwave for 30 to 45 seconds until almost melted.
Mix in brown sugar and granulated sugar.
Then mix in egg and vanilla extract.
Now mix in flour, baking soda, and salt until the dough is thick enough.
Fold in candy corn, caramel pieces, and peanuts.
Use an ice cream scoop or a cookie scoop to place cookie dough onto the parchment paper.
Bake for 6 minutes and then carefully add 2-3 pieces of candy corn on top.
Finish baking for an addition 2-4 minutes (do not over bake or the cookies will spread too much).
Let the cookies cool on a baking sheet for a few minutes.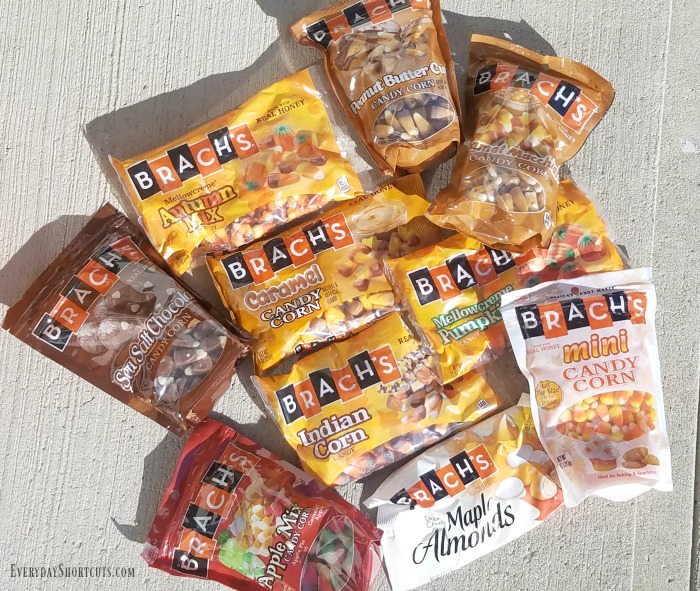 If you love Brach's candy corn as much as I do, you may not know but they also make other varieties for the season. Check them out below. And don't forgot that National Candy Corn Day is October 30th which is a great excuse to make these yummy cookies.
Traditional Candy Corn but in Mini's
Apple Mix
Sea Salt Chocolate
Indian Corn
Mellowcream pumpkins
Caramel
Caramel Macchiato
Peanut Butter
Autumn Mix
And, though not candy corn, their new Double Crunch Maple Almonds