This Paper Plate Christmas Countdown is a fun craft to do with the kids and an easy way to countdown the days to Christmas!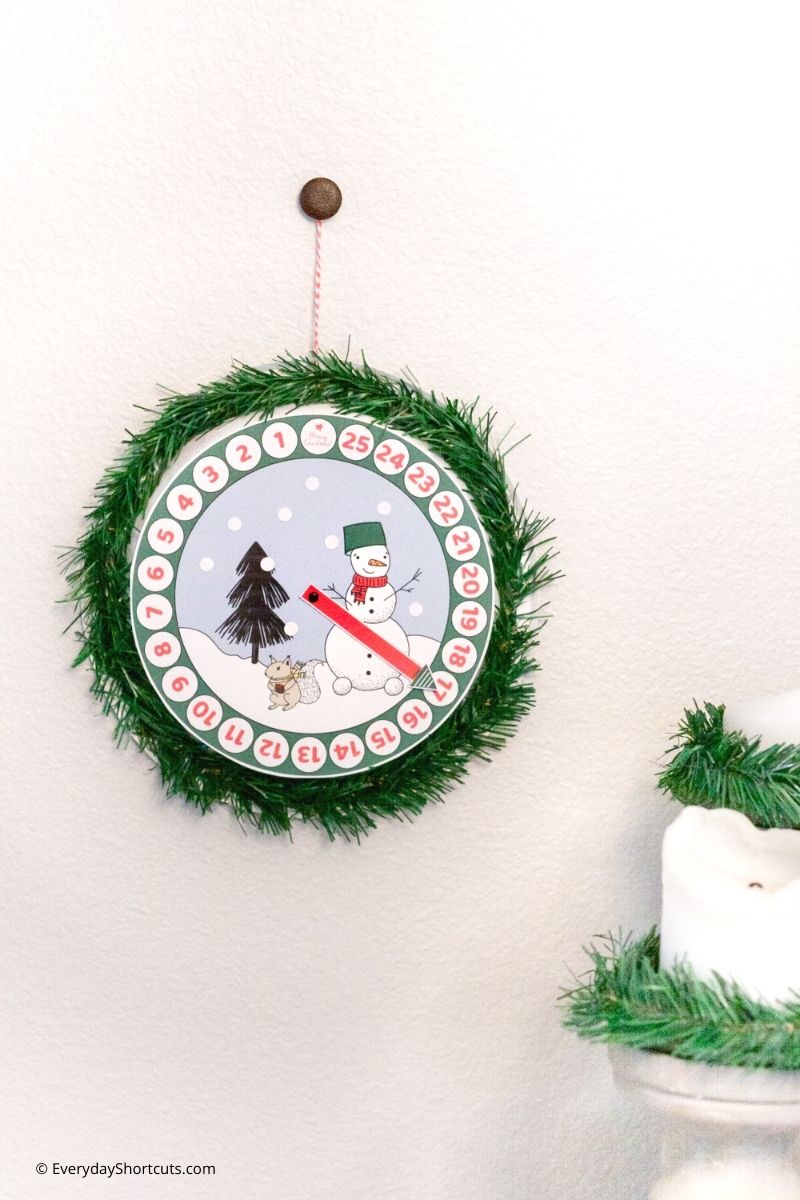 My family and I love counting down the days till Christmas. It's the question of the day for 25 days starting December 1st. We made this snowman paper plate Christmas countdown to keep track and it's a fun way to get the kids involved by moving the paper spinner to the days left.
This Christmas craft is easy to make with just a few supplies you may already have around the house and can be used year after year.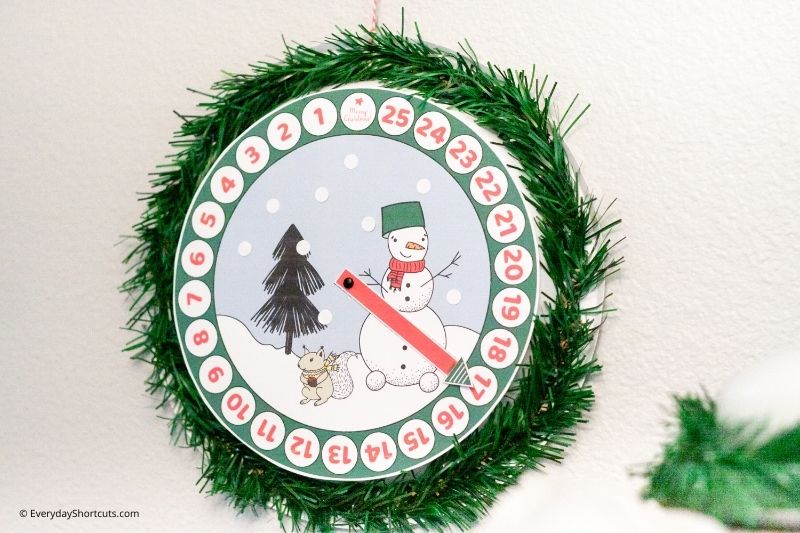 More Christmas Crafts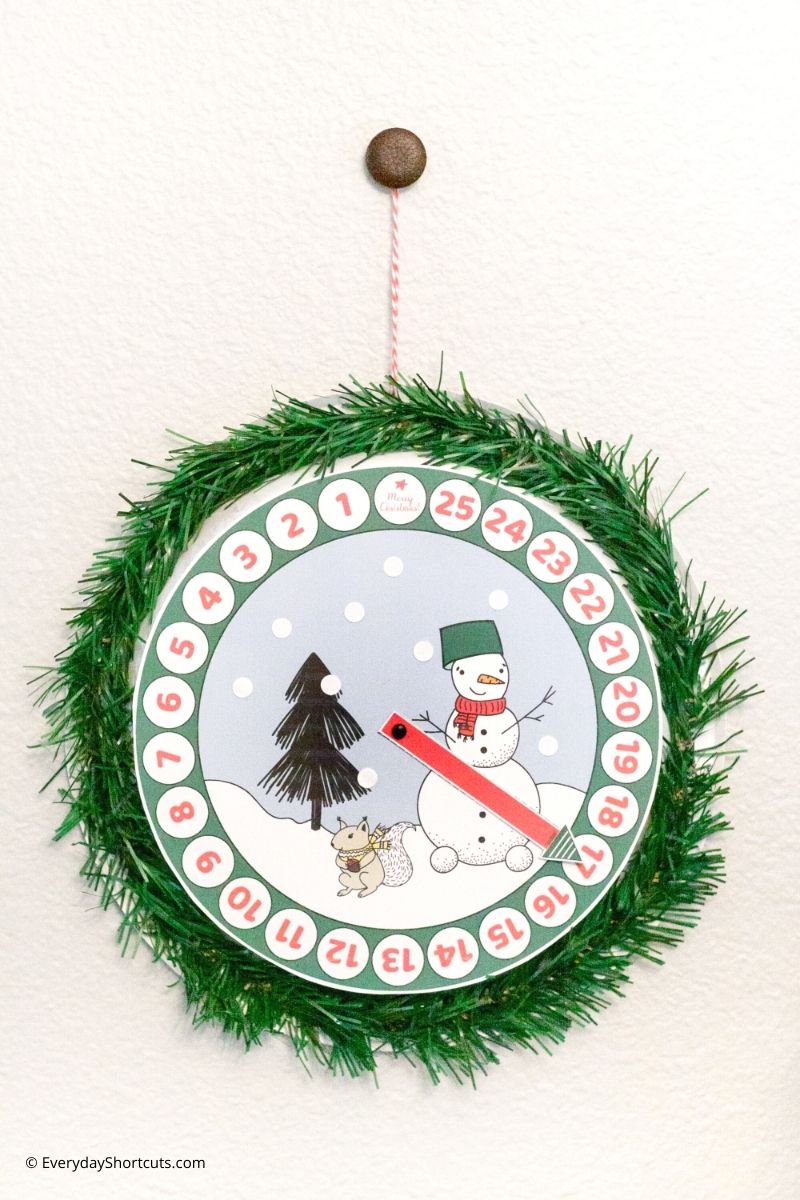 What you Need
(2) 8.6" Sturdy paper plates
Paper hole punch
Bakers twine
(2-3) 12-in. Wired garland ties
Hot glue gun
Hot glue stick
Countdown PDF
Scissors
Glue or glue stick
Thumb tack
Mini brad, tape
How to Make a Paper Plate Countdown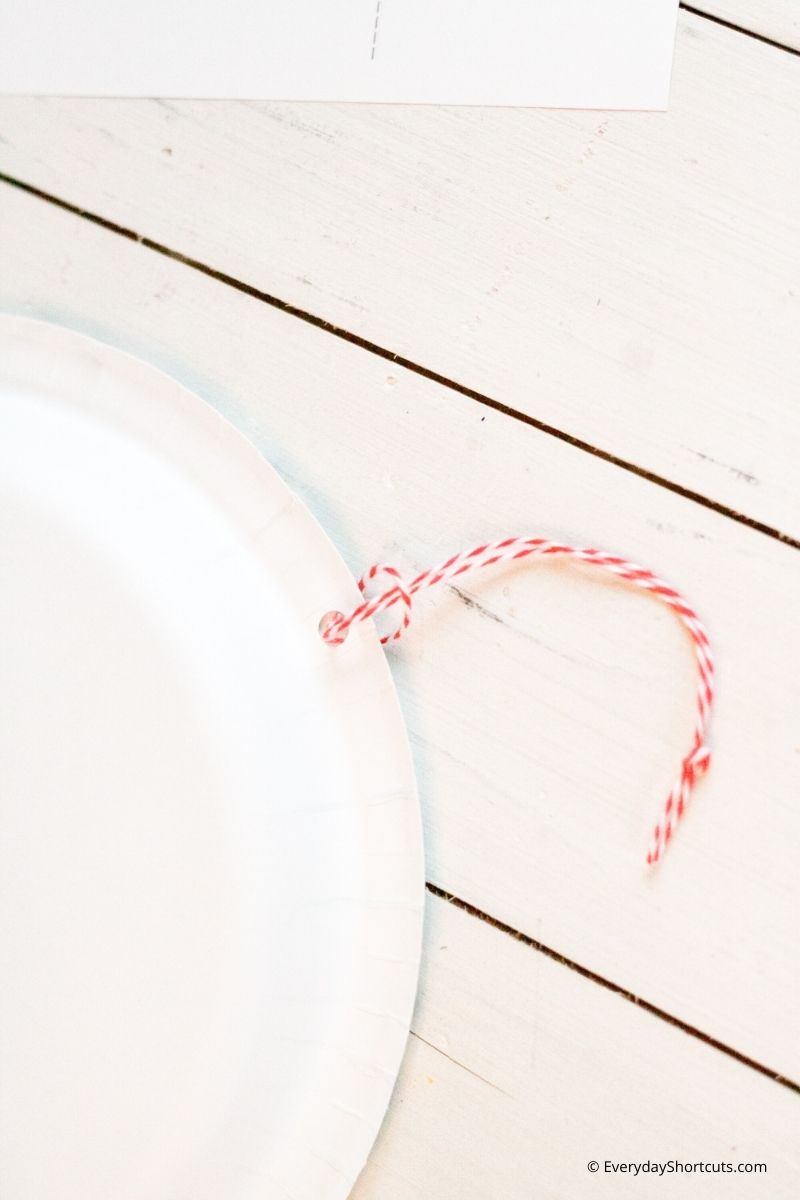 Punch a hole about ¼" away from the edge of the plate. Tie an 8" piece of bakers twine into a loop and then attach it to the plate through the punched hole.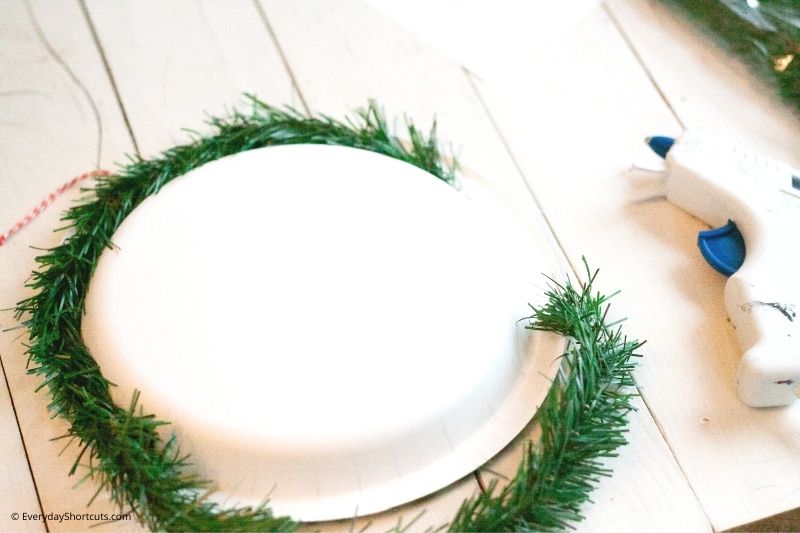 Bend your wired garland ties slightly so they are curved like the plate. Hot glue your garland to the backside of the paper plate, around the outside curved edge (work in small sections and press garland into glue until it hardens).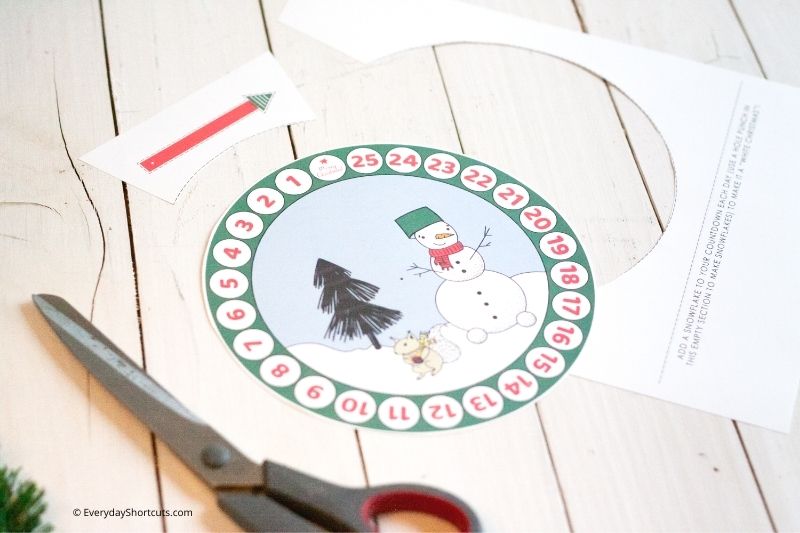 Print and cut out the round countdown section of the countdown PDF inside the dashed outline. Set aside.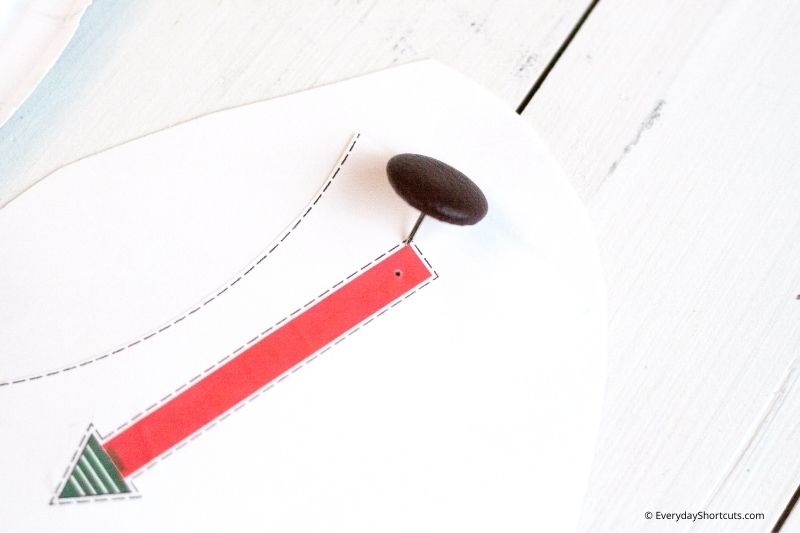 Rough-cut the spinner/arrow and glue it down to the flat center part of your second paper plate so it's sturdier; let dry. Use a thumb tack to poke a hole in the little white dot area on the end of the spinner/arrow. Once it's dry, cut it out carefully inside the dashed lines.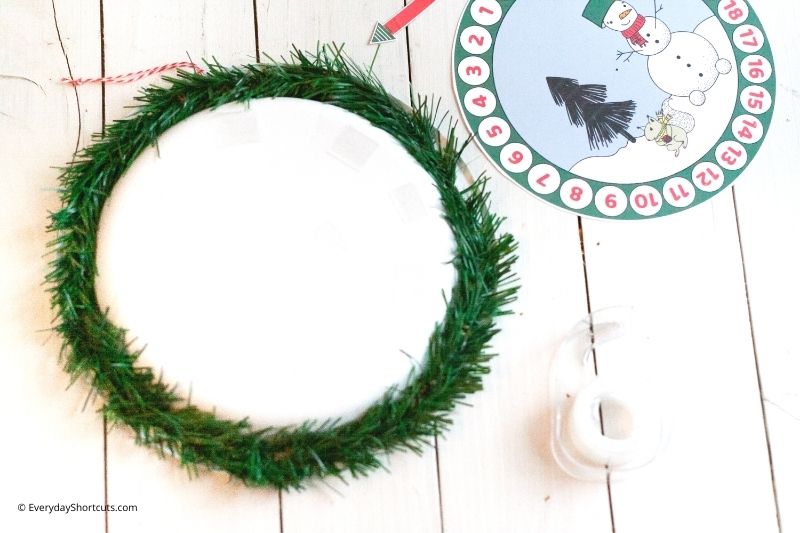 Tape the circle countdown to the center of the plate. Once it's all taped down, use your thumb tack to poke a hole on the black center dot.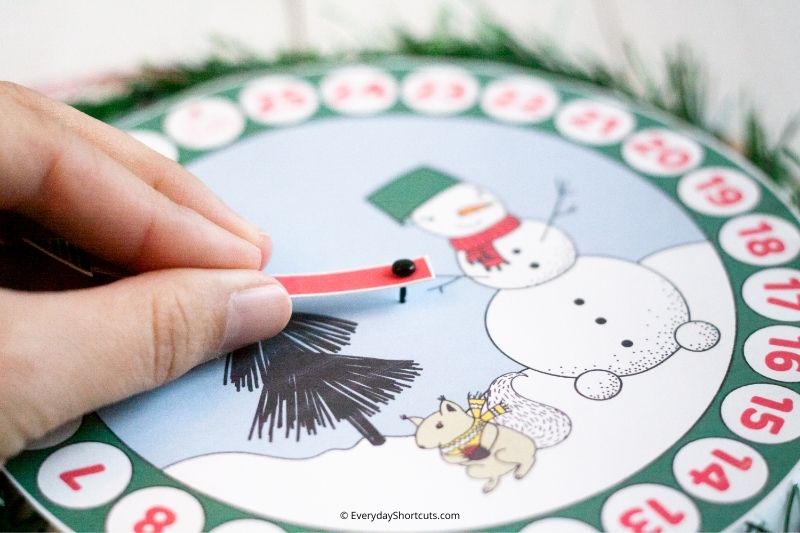 Insert your mini brad into the pre-poked hole in the spinner/arrow first and then through the pre-poked hole in the plate. Turn the plate over and secure the brad by bending out the ends.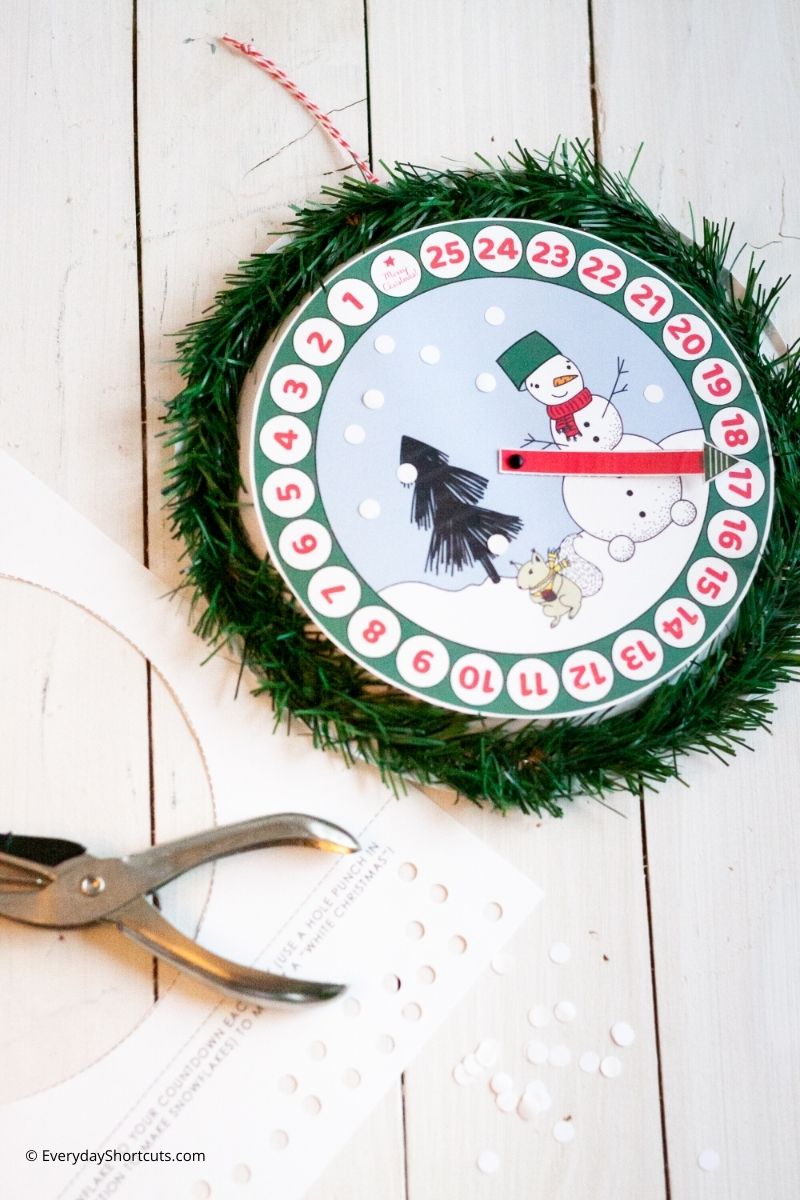 Use a paper hole punch in the empty section of your PDF to make 25 'snowflakes'; set aside. Glue on a 'snowflake' to your countdown each day to make it a "white Christmas"!
Hang up your plate and start the Christmas countdown on December 1st!