I've been going to Kings Island in Mason, OH since I was a kid and a lot has changed over the years but there are a few things that have stayed over those years. And those are what I call the classics because they are a part of Kings Island that never get old and still continue to bring the joy out of millions of guests each year.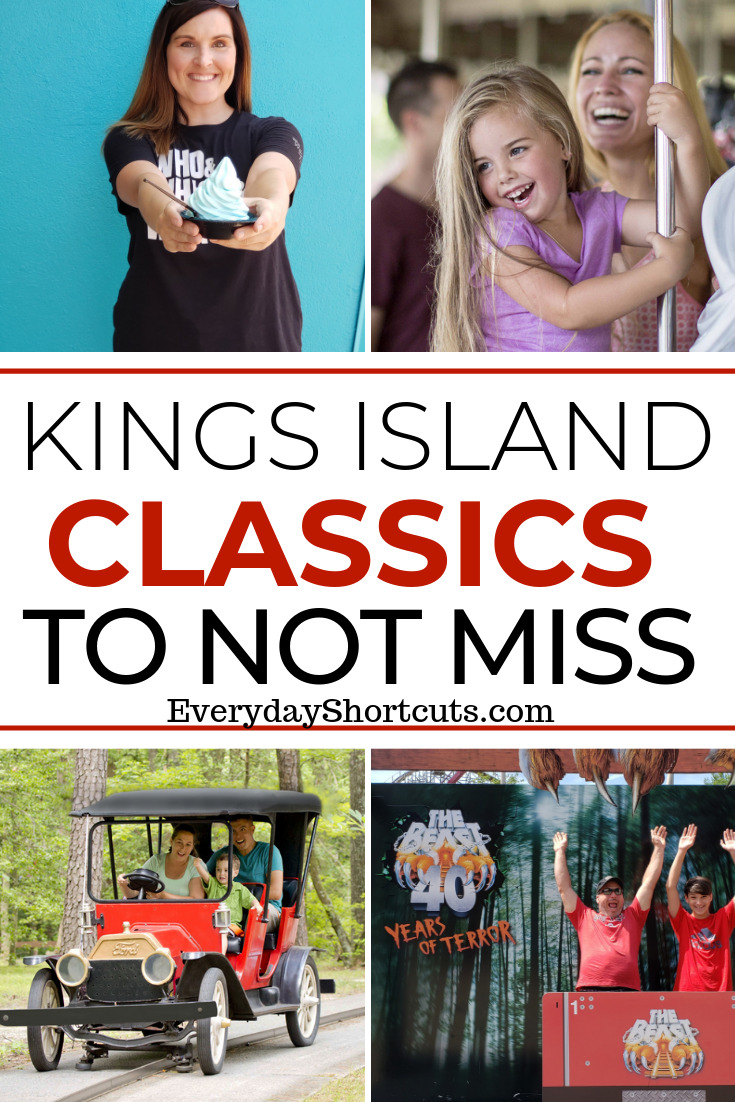 Kings Island Classics to Not Miss
If you've never been to Kings Island or a frequent visitor make sure to not miss these classics on your next visit. Thank you Kings Island for hosting us.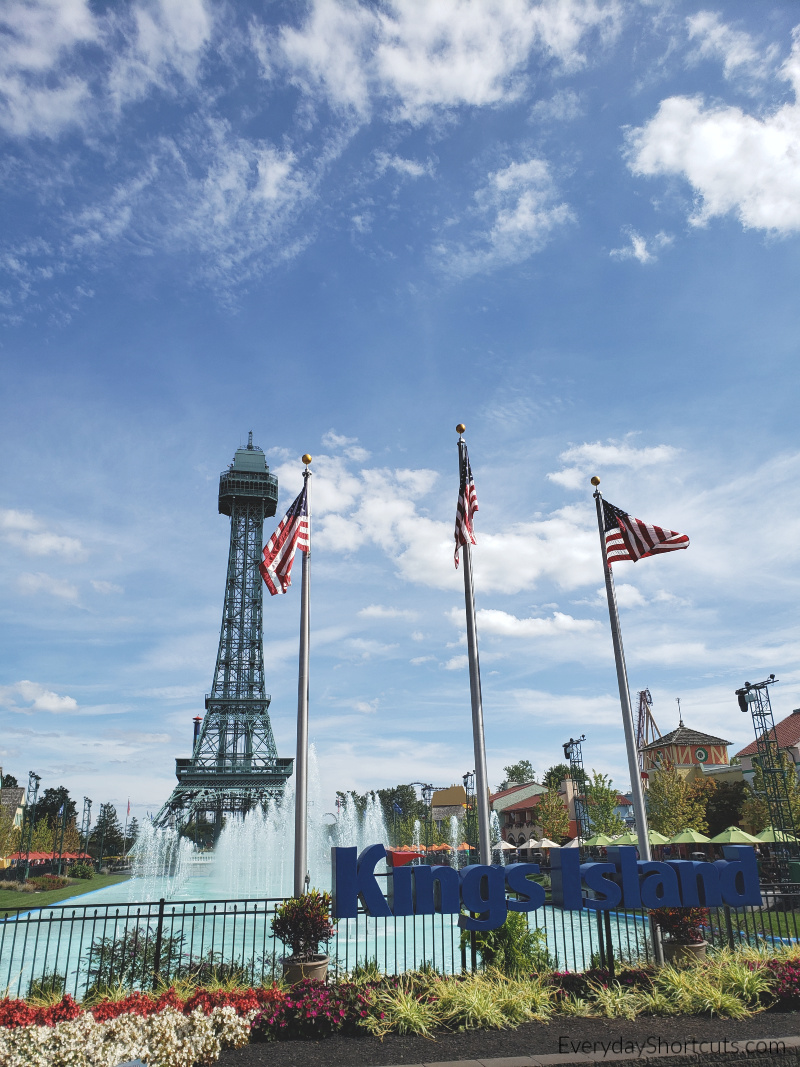 Eiffel Tower
Get a birds-eye view of the whole park when you ride up the elevator to the top at 314 feet of replica scale of the Eiffel Tower in Paris, France. Don't miss the fireworks show that happens right in front of it at 10PM or later through September 1st.
King's Mill Antique Autos
This family favorite went away back in 2004 but came back for the new 2019 season. Guests will drive two-third case replica 1911 Ford Model Ts. This is always fun to let the kids drive while you sit back and relax.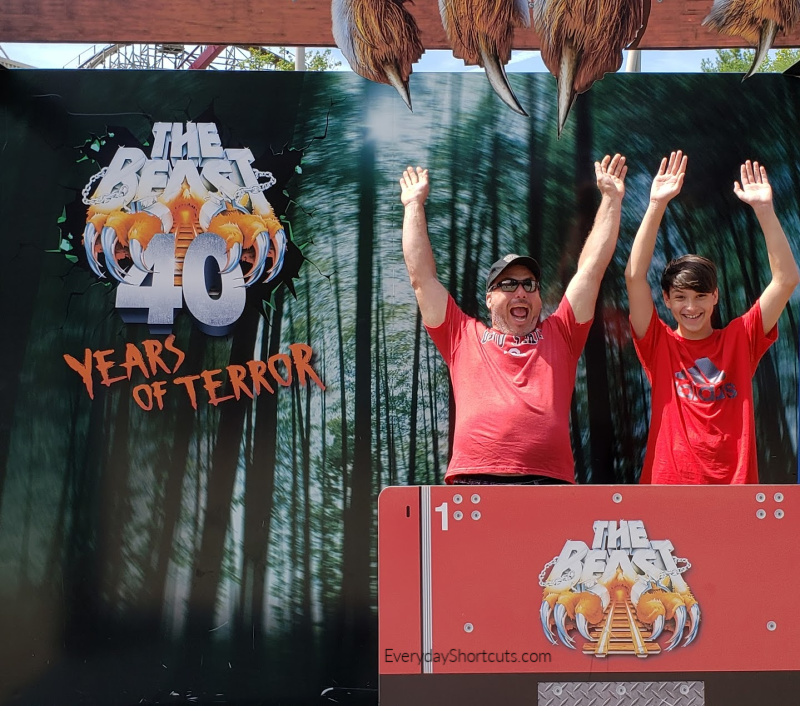 The Beast
This wooden coaster has been around since 1979 and has broke several records such as the longest (7,359) and fastest (65 mph) ride in the world. This year will mark the 40th year The Beast has been in the park. Can you believe that? I remember as a kid riding it with my dad and now I'm riding it with my kids. So crazy!
Grand Carousel
This ride is definitely a classic as it is one of the oldest and original ride in the park built in 1926. It's a great ride the whole family can enjoy. A little fun fact is that all of the 48 horses on the carousel were hand carved and have been restored several times.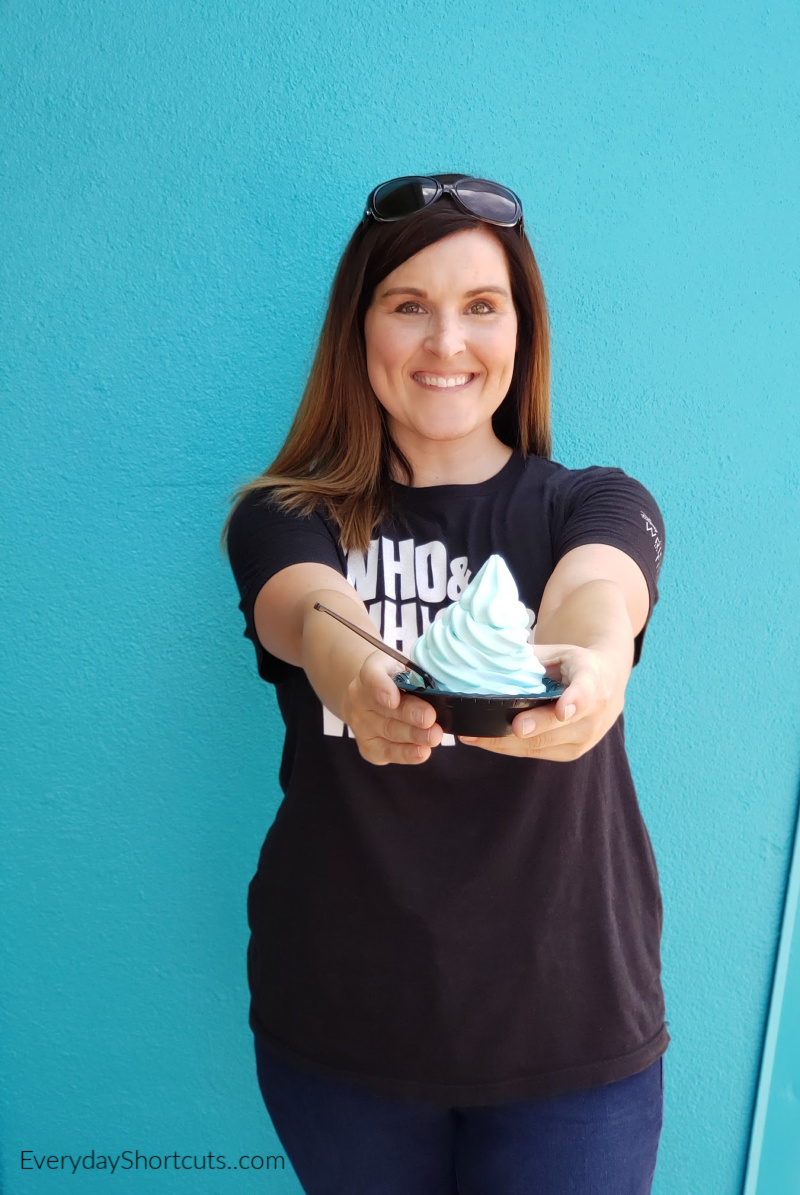 Blue Ice Cream
This blueberry soft serve has been around since 1982 and is a staple to get when you visit. I remember eating it as a kid with my parents and now enjoying it with my kids.You can find this delicious treat at Planet Snoopy's kids area where the ice cream sign is.
Have you ever been to the park? What are some classics you like to see when you visit? Let us know in the comments. For more information visit the Park website at Visitkingsisland.com.