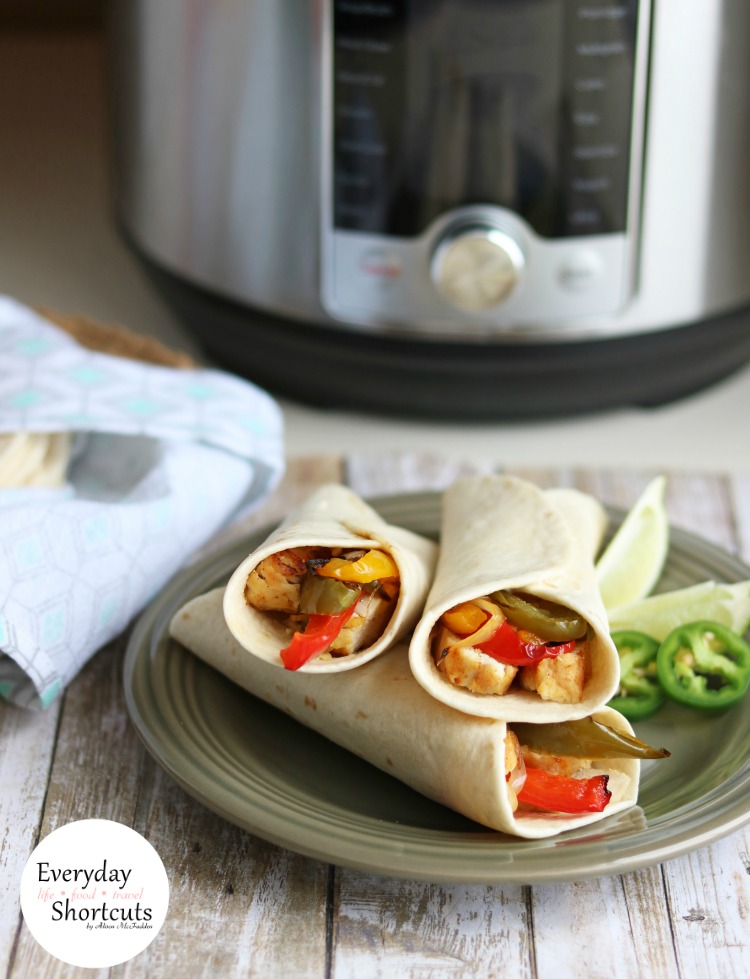 My Instant Pot has been a lifesaver to cook a meal in no time at all especially on busy nights. One of my favorite meals besides the skinny garlic chicken are these Sous Vide Tequila Lime Chicken Fajitas. You'll need an Instant Pot and a vacuum sealer for this recipe to keep those flavors and juices inside the chicken and veggies for an amazing taste. Now on to the recipe!
Instant Pot Sous Vide Tequila-Lime Chicken Fajitas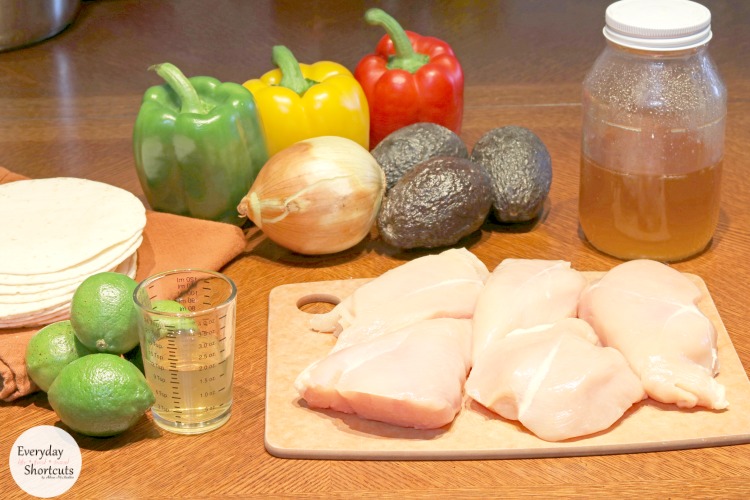 Ingredients
4-6 boneless, skinless chicken breasts

2 oz honey
2 oz tequila
2 oz lime juice
2 T olive oil
1.5 T chili powder
2 t ground cumin
1 t salt
1/4 t – 1/2 t cayenne powder (depending on heat desired)
1/4 t black pepper
Small bunch of cilantro
2 each: red, yellow, and green peppers
1 large yellow onion
2 T olive oil
1/2 – 3/4 c. chicken broth (if required)
Flour tortillas
Directions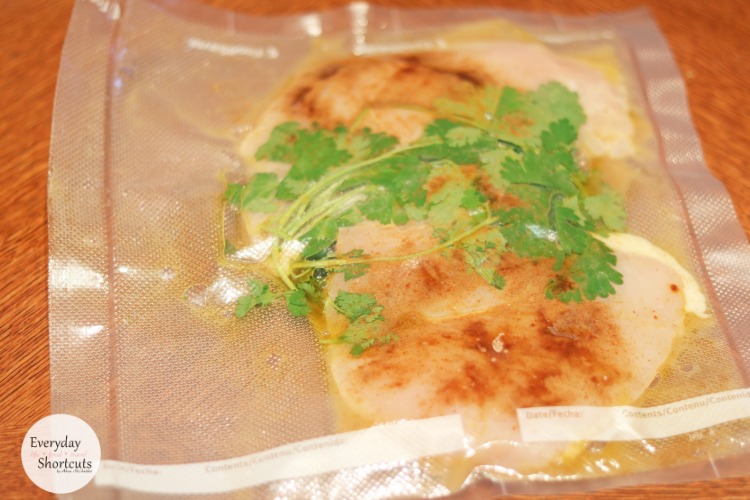 Preheat your Instant Pot Ultra or immersion circulator to 165F.
To make the chicken, combine all spices, olive oil, tequila, honey, and lime juice in a small bowl. Pour this mixture into a Sous vide bag.
Add the chicken, turning it in the bag several times to thoroughly coat.
Add the cilantro and seal the bag. It's important here to remove as much air as possible. Vacuum sealing is preferred, but not necessary as you can also use the water displacement method. To do this, slowly lower the bag into the water, keeping the open top above the surface. The water pressure will force the air out of the bag, allowing you to seal it once removed.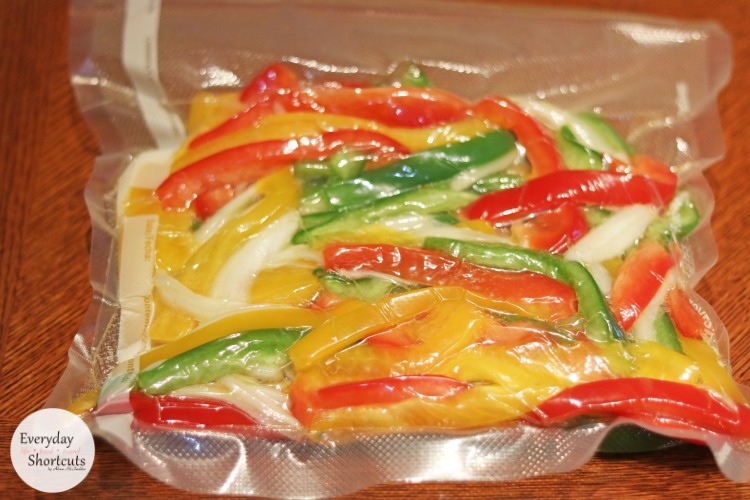 For the peppers and onion, slice the peppers into strips.
Halve the onion, and cut to similar size as the pepper strips, breaking apart any larger chunks that stick together.
Toss the veggie strips in a large bowl with the olive oil, add to another Sous vide bag, and seal -vacuum sealing is preferred.
If that isn't an option, you can add a scant 1/2 to 3/4 cup of chicken broth to the veggies, allowing you to use the water displacement method to effectively remove the air.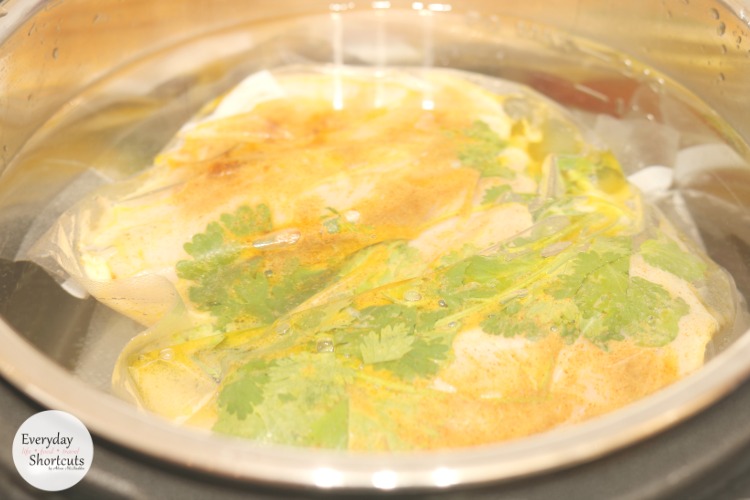 Submerge both bags in the Instant Pot, close the lid, and set for 1 hour.
Just before done, preheat your broiler.
Once finished, carefully remove both bags and pat dry.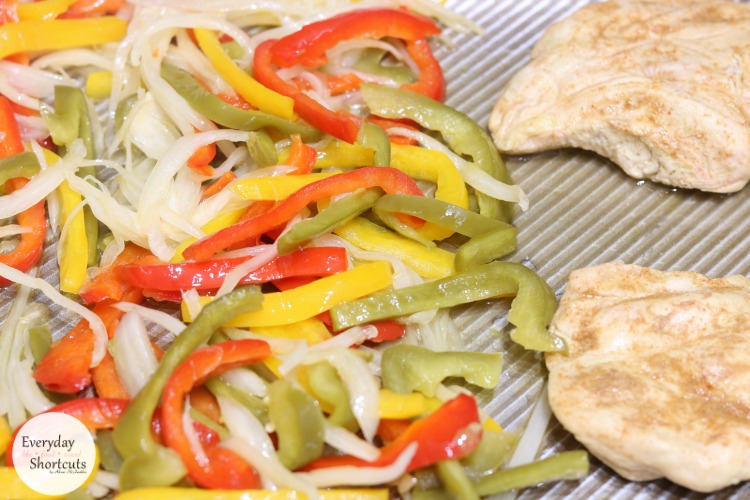 Using a broiler pan, or similar sheet, cut open the veggies -discarding the broth if used -and spread them evenly over the pan, leaving room for the chicken.
Remove the chicken, discard the cilantro, and place next to the veggies.
Broil for approximately 2-4 minutes or until just starting to brown and char, turn the chicken, mix the veggies with tongs, and broil for another couple minutes.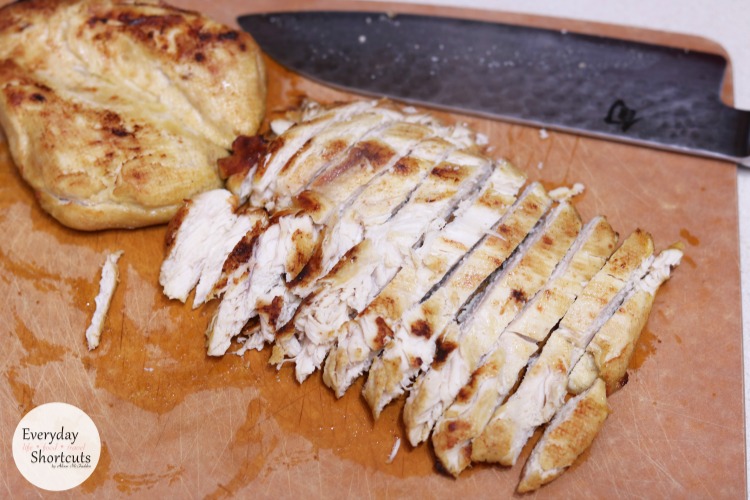 Transfer the chicken to a cutting board, then slice thinly against the grain.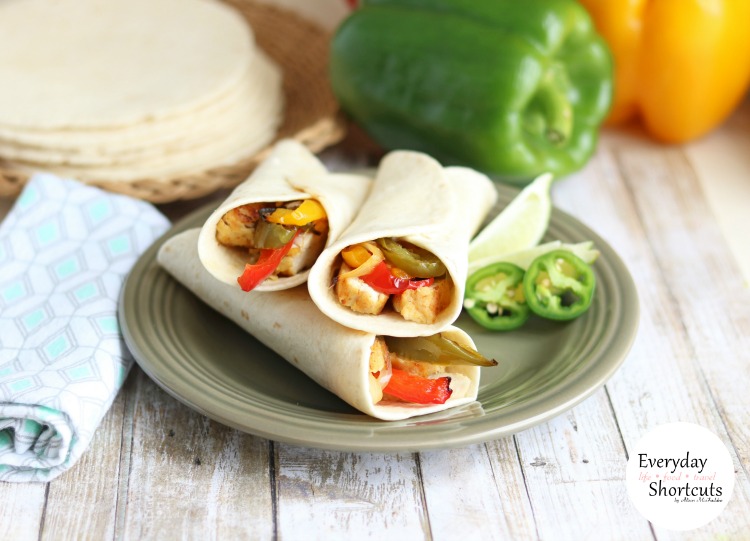 Serve on warm tortillas with your favorite toppings.