Many of you have probably heard of Marie Kondo. Whether it was through reading her book The Life-changing Magic of Tidying Up, or through her new Netflix series Tidying up with Marie Kondo, she has so many things to teach us about how we tidy! In her book, she promises that if you use her method, you'll never need to do it again. Here is how to organize using the Konmari way, and what you need to know to get started!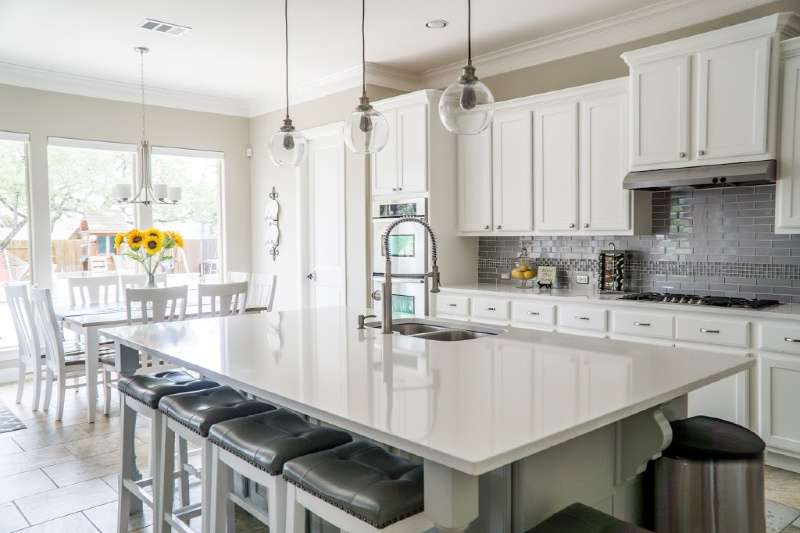 How to Organize the KonMari Way
Organize by Category, not Location
Konmari's method focuses on organizing by category instead of the location in the following order: clothing, books, papers, komono (or everything else), and sentimental items.
For each person in the house, gather up all of the items that fit into each category starting with clothing. Once you have all your clothes together, go through each of them. Hold each article of clothing in your hand and ask yourself if this sparks joy? If the answer is no, thank each item for their service and put them in your purge pile. Each member of the family should handle their own pile. If you have younger children, you can assist them if needed, but they should determine what clothes to keep. Follow this same process for each of the other categories until you reach the end.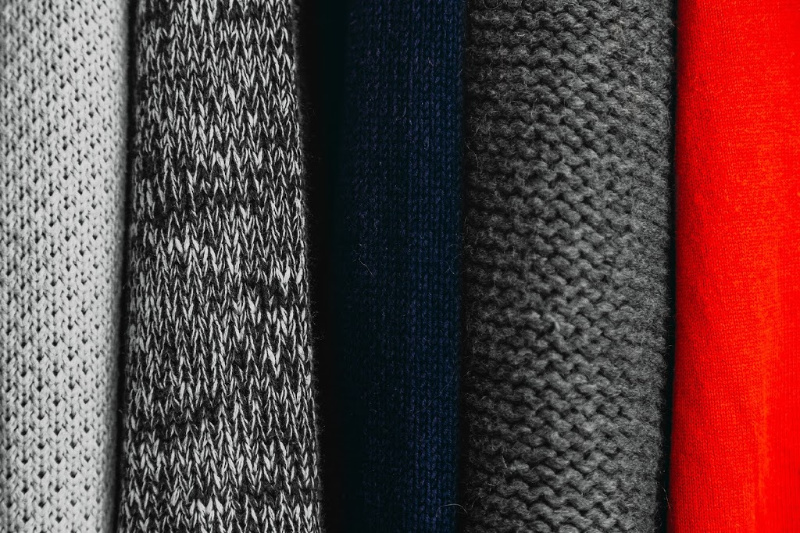 Folding
After you have determined which items you are going to keep, the next step is how to store them. When possible, you should try to fold your items rather than hang them. By using the Konmari folding method, you are able to allow each item to stand rather than have them hanging in a closet or stacking on top of one another in a drawer. By having each item standing up, you will save on space and also allow yourself to see what you have at a glance. Here is a tutorial for the Konmari basic folding method.
Storage
One staple of the Konmari method is that she believes that we have everything we need to organize our home right in our homes! You don't need to go out and purchase bins or baskets for your stuff right away. Instead, she suggests using old shoe boxes or even Amazon boxes for larger items. If you have spare bins or baskets after decluttering, use these first.
Bins
Once your items are put away after you've finished purging, it's time to think about longterm storage. When storing items in bins such as holiday decor or outdoor toys, opt for a clear bin when possible. This will make it easy to see what's inside this bin when you go to reach for it.
Where to Store Things
In addition to storing items in bins and in boxes, she also suggests storing your items in a specific way to maximize the space. When evaluating your space, you want the items that are easiest to reach to be the items that you use most often. Within that space, the areas at eye level should be the things you use most frequently. For the areas that are hardest to reach, you should only store items you use sparingly here.
Creating a home full of joy
Marie Kondo's end goal is that your home is full of only the items that bring you joy. However, what brings us joy might be different than our children or our spouse. This means that if you are going to live in a home full of joy, you are going to have to work together. What sparks joy for one person might not for someone else. This is okay! You don't have to keep things based on a majority rule situation. If it sparks joy for one person, work together to find a home for this item.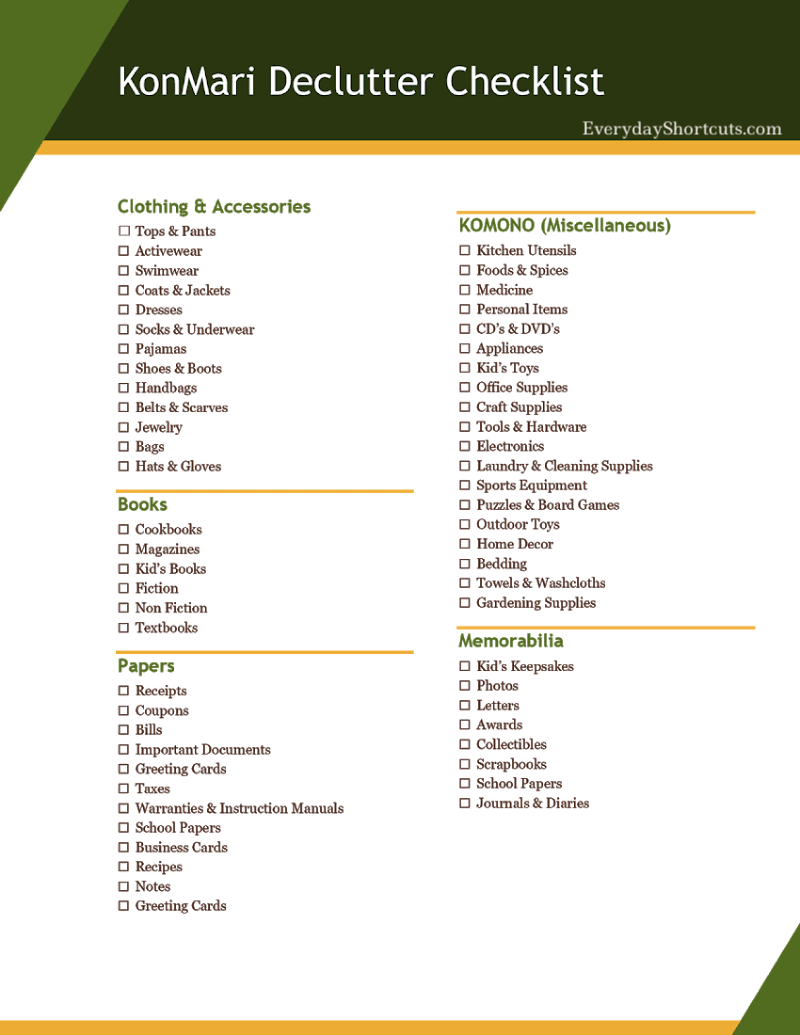 KonMari Printable Declutter Checklist
The Konmari method is an excellent way to help you and your family get more organized. Print off this free KonMari declutter checklist to help you organize your home, and get a spark of joy when it's complete. Happy Organizing!