Declutter your home and get more organized in just 15 minutes a day with these helpful tips!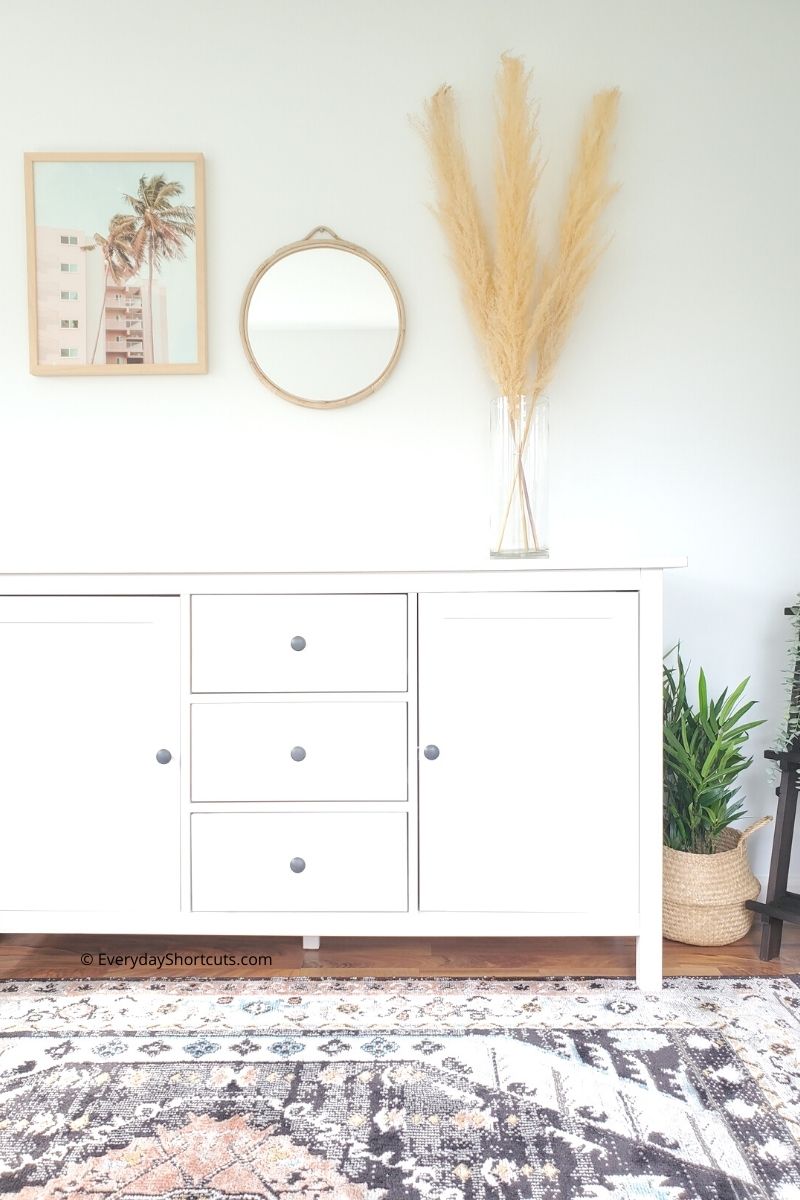 Tasks can be overwhelming, especially for those who are juggling everything from work to home life. We often end up feeling like we're not getting anything done.
So how can we get organized in just 15 minutes a day?
Organization is a discipline that can be learned by anyone. It doesn't require spending thousands of dollars on new equipment or software, or hiring an expensive professional organizer to come in and help you get organized. In fact, it's much simpler than all that. All it takes is learning some simple habits and creating a system that works for you and your lifestyle. Here are 5 easy ways to get more organized in just 15 minutes a day.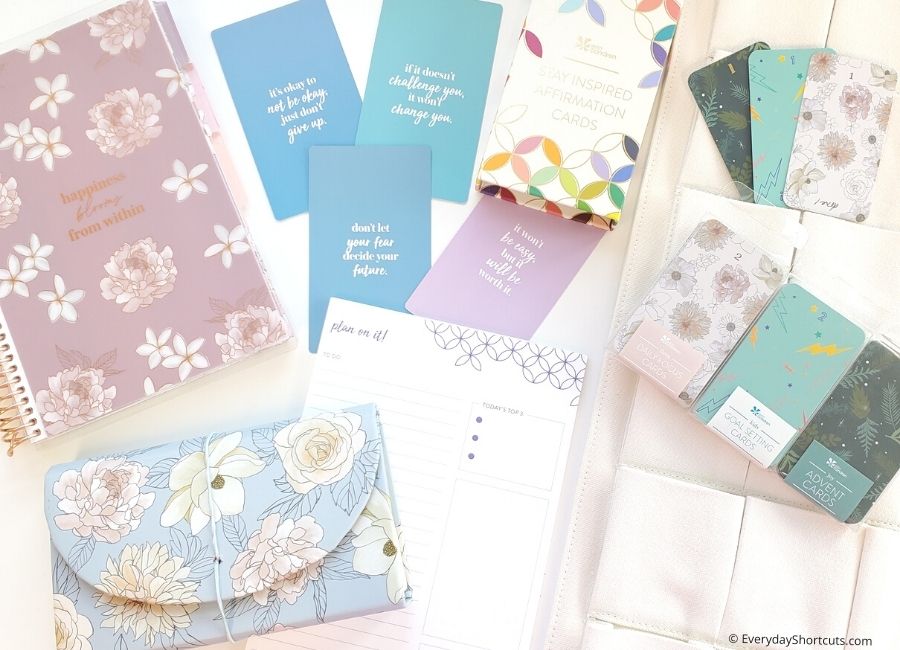 Write it Down
Before you begin make your to to list for the day. The Erin Condren Daily Priorities Notepad is perfect for keeping notes and reminders organized so you don't forget about important tasks and events in your life. There are 4 different sections on each page of the notepad.
Write down the tasks that need to get done today in the "To Do List" section. Add as many tasks as you can think of. If you aren't sure about how many tasks you can complete in a day, start with a small goal like 5-10 tasks and then add more from there. Choose your top 3 tasks that you for sure want to get done and write them in that section. Then, use the other 2 for whatever else you would like to write down for the day. Schedule time that works best for you to do these tasks and check each one off as you complete it!
Declutter
Take a few minutes everyday to go through something in your home and make sure it's neat and orderly. Clean out closets, drawers, cupboards and everything else that isn't being used. Look for clutter everywhere — even if you don't see it at first glance, look for it! The idea here is that everything has its place, so putting things away where they belong will save time.
Feeling motivated? Try my 31 Days to Declutter challenge! It's super easy to follow and you can start it anytime you want to.
Organize
There are times when the only thing that we need to do is to take a few minutes of our time and organize ourselves. Organizing helps us be more productive in both home and office. It is all about understanding what you have and finding ways to get rid of the clutter.
The Budget Accordion File by Erin Condren is great for organizing your coupons, cash, receipts and more. By taking a few minutes a day to organize something will add up over time without being overwhelming and less stressful when looking for something.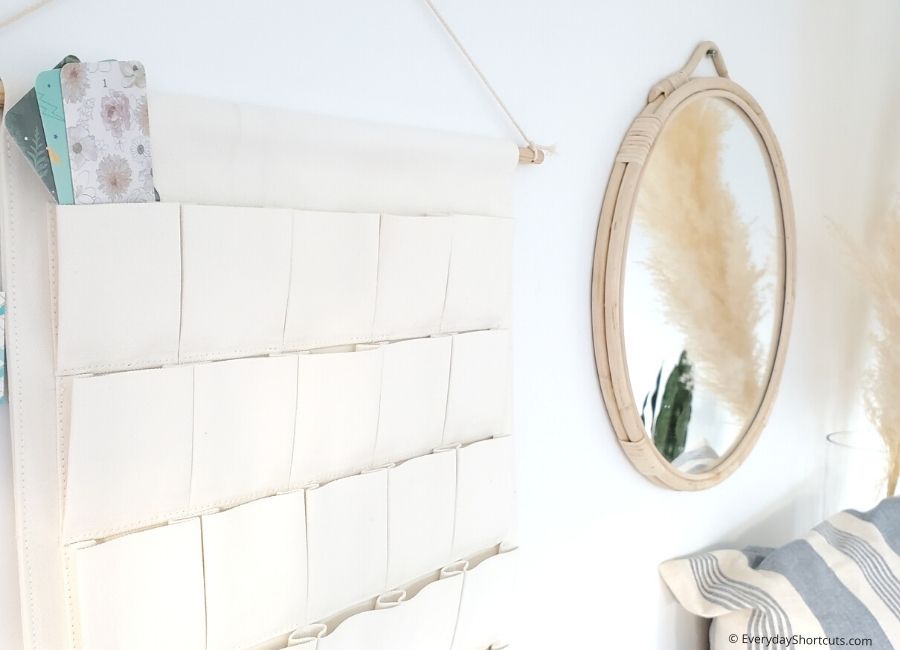 Plan Ahead
Trying to keep track of everything, especially if your space is small can be frustrating – especially when you feel like there is no room to move around or sit down. One way to get organized is by using Erin Condren Wall Organizer which can help you stay on top of your busy schedule and daily tasks.
Erin Condren wall organizer comes with 31 laminated cards. This organizer is a good choice for people who are always on the go because it can fit into any small space and it needs only 15 minute a day for you to maintain it.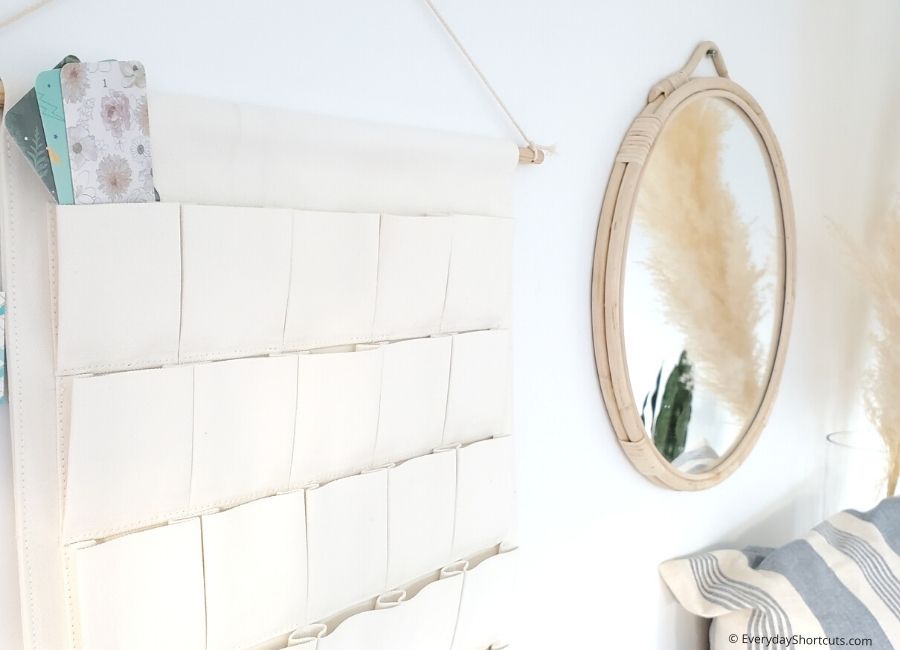 Just place it on the wall, write the goals, activities for the day and rewards on the provided cards. Place them in each slot on the wall organizer. While this Canvas Wall Organizer accommodates calendar functions, it's not a calendar. It's a great organizer to help you stay on top of things at home, at work or at school!
Take Time for Yourself
Being organized is a form of self-care, too. When you're organized, you can focus your energy on doing the things you love in your day. It saves time and limits stress from re-organizing all over again.
Sometimes we just need time for ourselves – to breathe, to relax, to organize ourselves and take care of our needs so that a whole week full of crazy can be handled. Take time to practice self care at least once a week. One way to do it is by using the A5 Self Care Notepad by Erin Condren. This self care journal has plenty of room to track daily, weekly, monthly, and quarterly self-care. If you want more inspiration, try the Stay Inspired Affirmation Cards. Choose a random card each day for a positive motivational quote.
Trying to be more organized in the new year? Try these other Erin Condren products such as planners and more for organization!