This post was sponsored by Nature Made® as part of an Influencer Activation for Influence Central and all opinions expressed in my post are my own.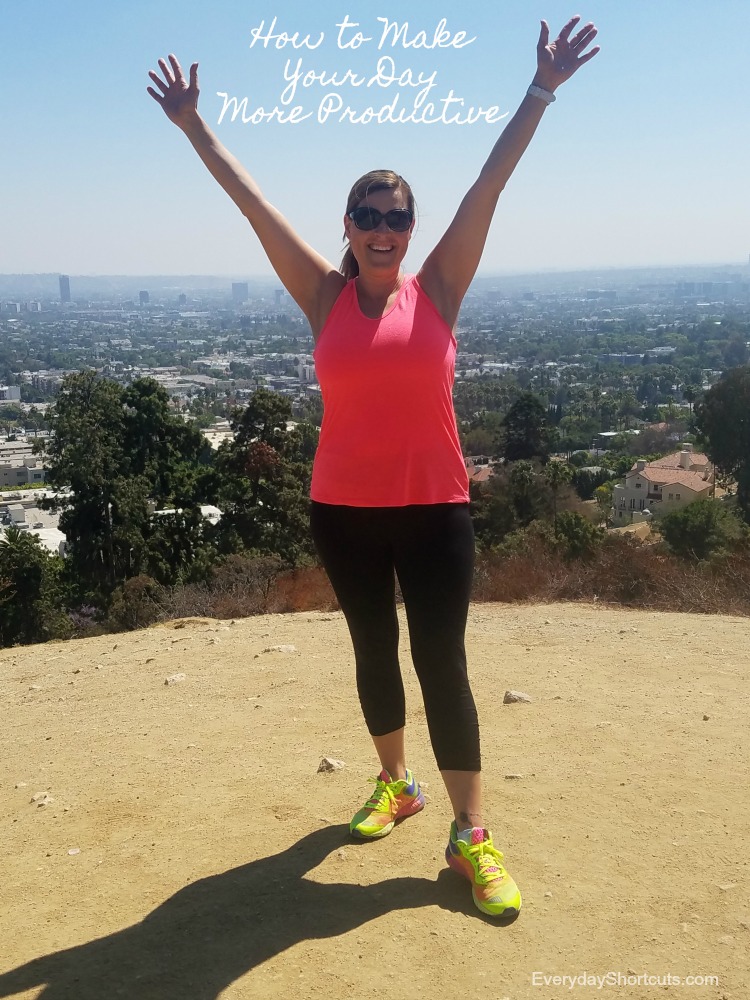 When it comes to productiveness, organization and being healthy is the key. Keeping things in order allows for a clear head, which in turn makes completing tasks much easier. And being healthy such as taking care of your digestive system takes a huge part of making your day more productive. Here's a few simple steps that will help you become more organized, healthy and productive.
How to Make Your Day More Productive
Create a list.
The first crucial method for improving efficiency is creating lists. To-do lists sound overtly simple, but, in fact, are necessary for remembering all the little things. Creating itemized lists of things by subject, for example, "school" or "household" tasks, will let you sort through the different areas of your life and compartmentalized them. Focusing on each sector makes the process much more manageable rather than listing all of the many things you need to accomplish. Many studies have shown that it is impossible for the human brain to remember everything, and so lists permit for an open space in which things can be added and removed. The sense of achievement that one gets from crossing off a completed item from his or her checklist is also very motivating and rewarding. In this age of multitasking and constant hurry, creating ordered lists provides an opportunity for priorities and stability.
Get Plenty of Sleep and Get up Earlier.
Make sure you get at least 8 hours of sleep each night. This will help you feel well rested for a day of tackling everything you have on your list. Set your alarm to get up earlier before everyone gets up to knock several things on your list and get a jump-start on your day.
Use a Planner or Calendar.
Another helpful tool to becoming more productive is using a planner or schedule. This method can take many forms, but keeping track of upcoming events is necessary to staying organized and on your toes. Some people prefer calendars in the form of tangible day planners while others use their phones, but either one will help maximize the efficiency with which you spend your time. By penciling in meetings, coffee dates, and blocks of time for specific work activities, much less time is wasted thinking about what to do next. A predetermined schedule also aids in moving on to the next activity because while your schedule should overestimate the amount of time a task will take, rather than underestimate, you will already know what is coming up next.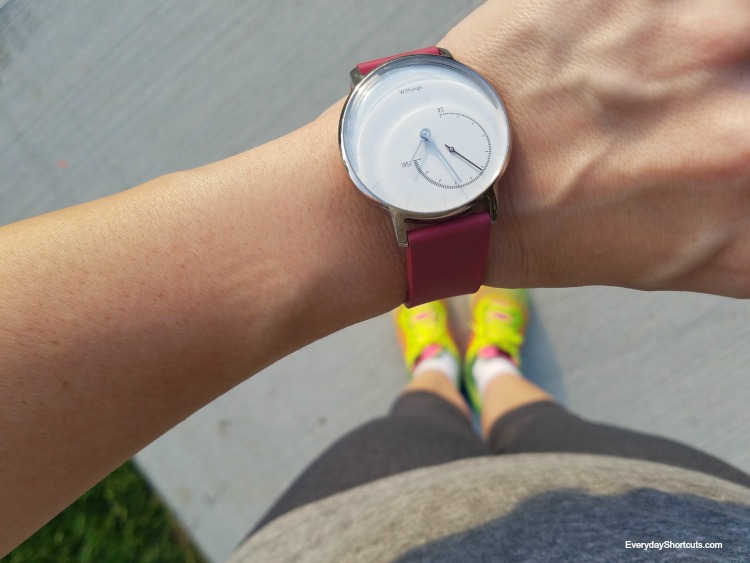 Set a Timer.
Tackle your projects on a set timer. This will help you concentrate on just what needs to be done rather than going from project to project. If you don't finish it within the set time, add some more time until you get it completed. Then, continue on to the next project.
Get Rid of Distractions.
Distractions can cause your productiveness to go down the tubes. Things like phones, computers, etc., can take us away from what really needs to be done. Make sure you avoid all distractions and have a clear mind to tackle being productive throughout the day.
Learn to Say NO.
I know there are times where we just want to be a superhero and do it all but that can't be possible. It can be overwhelming to the point where we get tired and don't stay productive. Learn to say no and keep the important things that need to be done. If you get what you needed to get done then maybe you can add a few more items to your list but don't overdo it.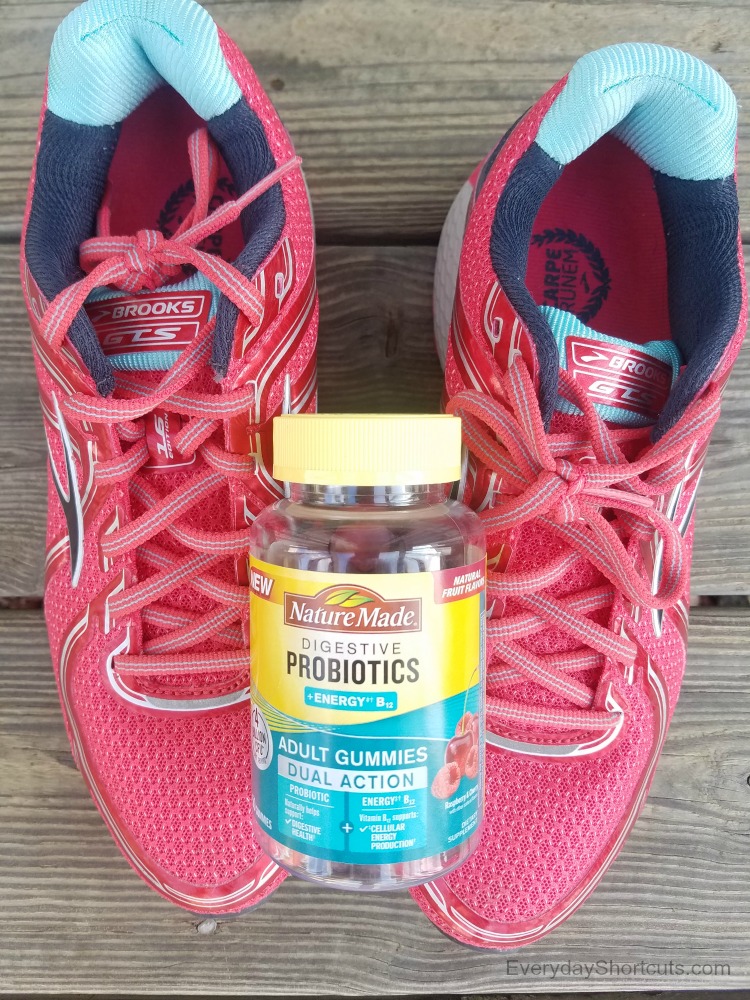 Get 20 Minutes of Exercise.
I know that you are thinking there is no possible way to squeeze in exercise with everything that needs to be done but all you need is about 20 minutes a day. A brisk walk is a great way to break up your day and take a breath for some fresh air. It can help you come back to a fresh start and continue to be more productive.
Eat Healthy.
When you eat healthy, you feel healthy. Find foods that work for you and get in your daily food groups for the day. Cut back on portions, count calories, etc., and create a healthy eating lifestyle. It may be hard at first but your body will get used to it.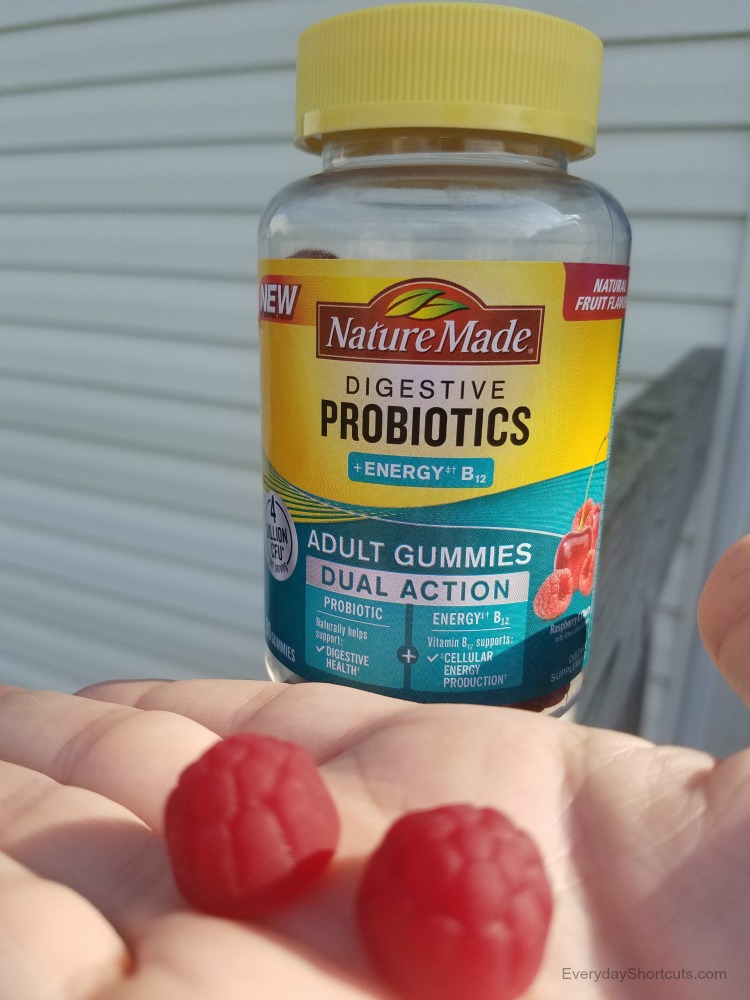 Take a Probiotic with B12.
When you feel gasy, bloated, and constipated that is no fun. It does not help you with being more productive throughout the day and delay those projects that need to be tackled. The Nature Made Dual Action Probiotic + Energy‡† B12 Gummies contains 4 Billion probiotic cells or CFU* per serving that helps support digestive health and vitamin B12 which supports cellular energy production.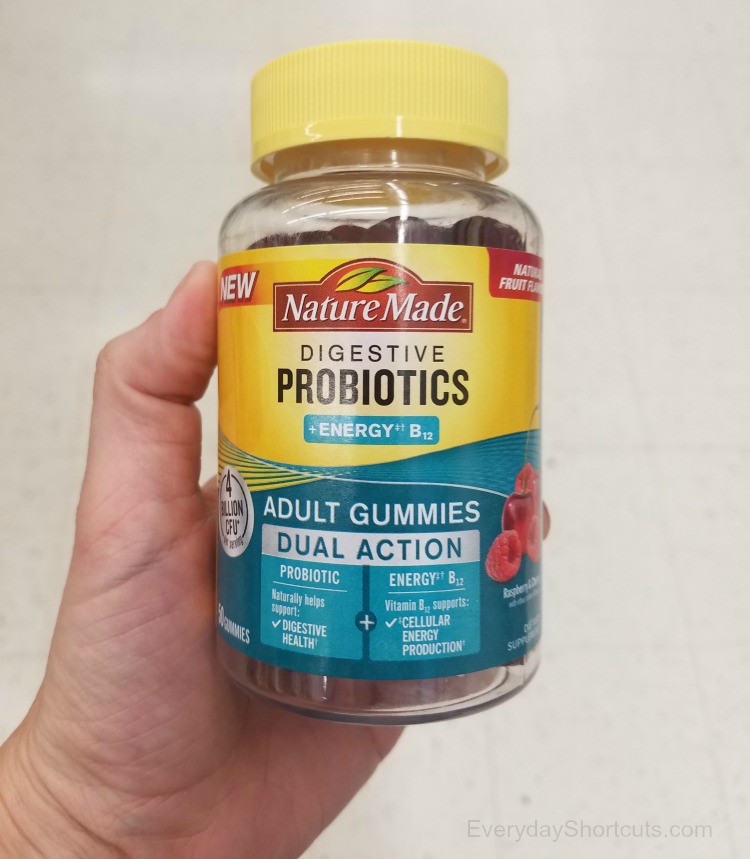 Finding the Nature Made Probiotic + B12 Gummies is easy. I spotted them at my local Kroger store near the pharmacy in the vitamins section. They were located next to the rest of the NatureMade products. It's convenient to have them at your local grocery store as you can grab them as you get groceries without having to run store to store.
* Formulated to provide at least 4 billion live cells per serving if continuously stored in a cool, dry place at or below 75 degrees F (23 degrees Celsius) and consumed prior to expiration date. Storage and handling conditions can vary, and may affect the total amount of cells delivered at time of consumption.
† These statements have not been evaluated by the Food and Drug Administration. This product is not intended to diagnose, treat, cure or prevent any disease.