Thank you Waste Management for sponsoring this post. Visit your local home improvement store to pick up your own Bagster® bag today!
How to Declutter & Organize Your Crawl Space
Have you ever wondered how you can declutter and organize your crawl space? Crawl spaces aren't the first place people tend to hang out. However, it's nice to have a crawl space that isn't full of junk. Most people can only access their crawl space by crawling into it, hence why it's called a crawl space. Nonetheless, it's a great place to store all your stuff that won't fit anywhere else.
Keep reading to discover how you can declutter and organize your crawl space.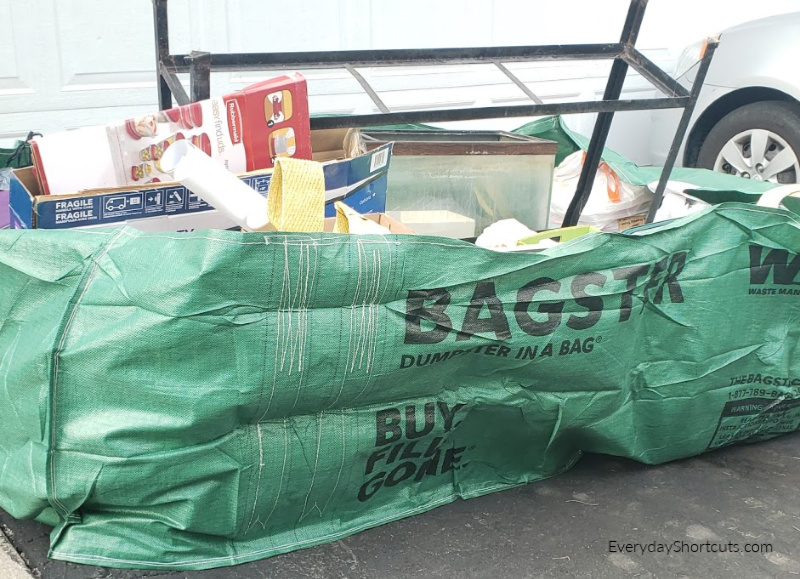 Get Rid of Everything You Don't Need
Why would you want to crawl into a crawl space more than you have to? Like most people, you probably enjoy keeping your back in good condition. Once you get into the crawl space, get everything you don't need out of there. Don't waste any of your time or your future time by storing items down there that you don't need.
Spend Time Cleaning the Crawl Space
While you're down decluttering your crawl space, you might as well clean it out too. Spending time cleaning it will ensure the items you have in your crawl space also stay clean. Of course, crawl spaces can only be cleaned so much. Most are a little damp and a little stinky.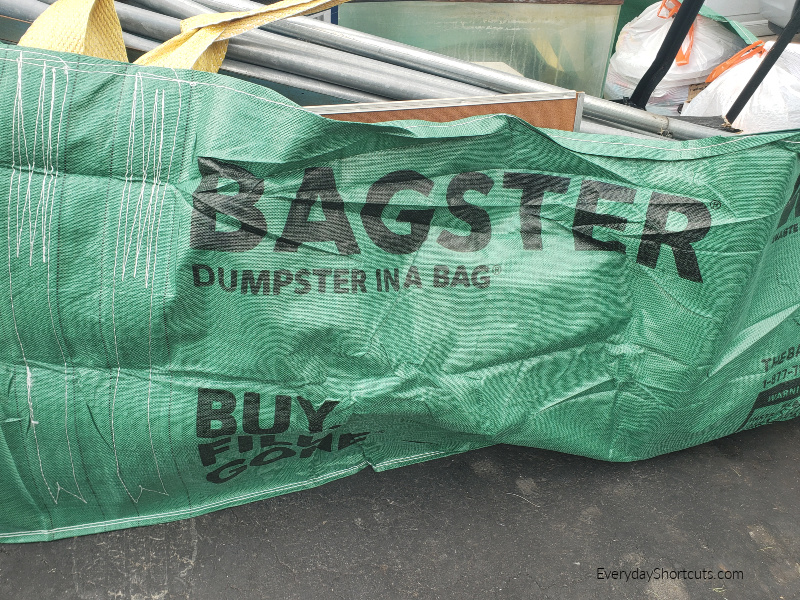 Fill Up Waste Management's Bagster® Bag
Make it easy on yourself by using a waste removal bag such as the Bagster® bag available at most home improvement retailers. It's great for decluttering projects as it can hold up to 3,300 pounds or 3 cubic yards of waste and debris. And the best part is that it works on your schedule. Clean out what you don't need and throw it in the Bagster® bag while recycling or donating the rest. Fill it up as you go along with your project then schedule and pay for the collection, and it's GONE! Easy-Peasy!
Get Help Cleaning it Out
Crawl spaces are not ideal for everyone to cleanout. If you don't like tight and dark spaces, make sure you have someone help you out. Tag teaming a crawl space is always easier on everyone.
Store Items in a Waterproof Container
Another decluttering and organizing tip for crawl spaces is to store in waterproof containers. Once you are down there and have gotten rid of everything you don't need, you might as well put everything in proper containers.
When you have waterproof containers, you can have peace of mind knowing that your items won't get ruined as easily. I wouldn't suggest storing valuable items in your crawl space. I also wouldn't suggest putting items in your crawl space that are sentimental.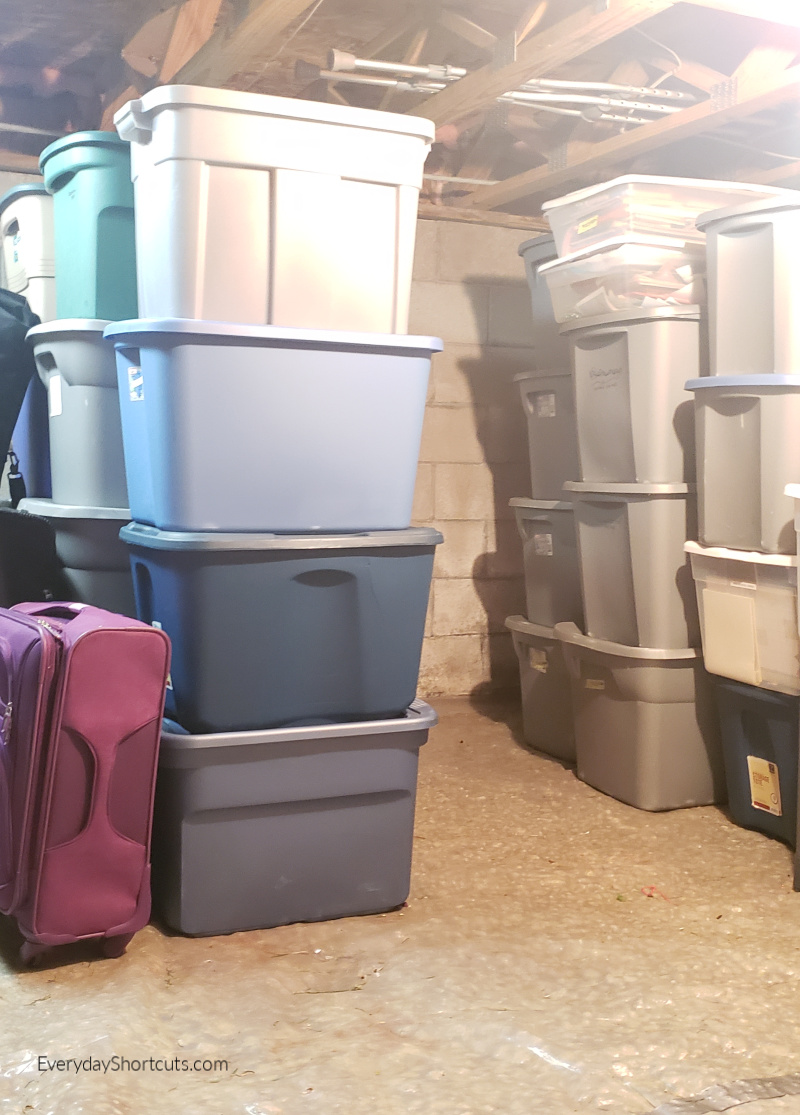 Use Stackable Storage
When it comes to organizing a crawl space, you may need to use stackable storage. Storage that stacks make it super easy to organize items in a small space. You can also buy stackable containers really cheap to use in your mission to organize.
Make this an Every Year Thing
Keep in mind that if you don't go in your crawl space often, then you should only be storing items that you need. If you make this an every year thing, you won't have to spend a lot of time in the crawl space. It will already be clean and organized in it when you go down into your space.
We recently cleaned and decluttered our crawl space using a Bagster® bag and feel so much better knowing that it is done, clean and organized to where we can find things we are looking for. Check out our before and after project.
BEFORE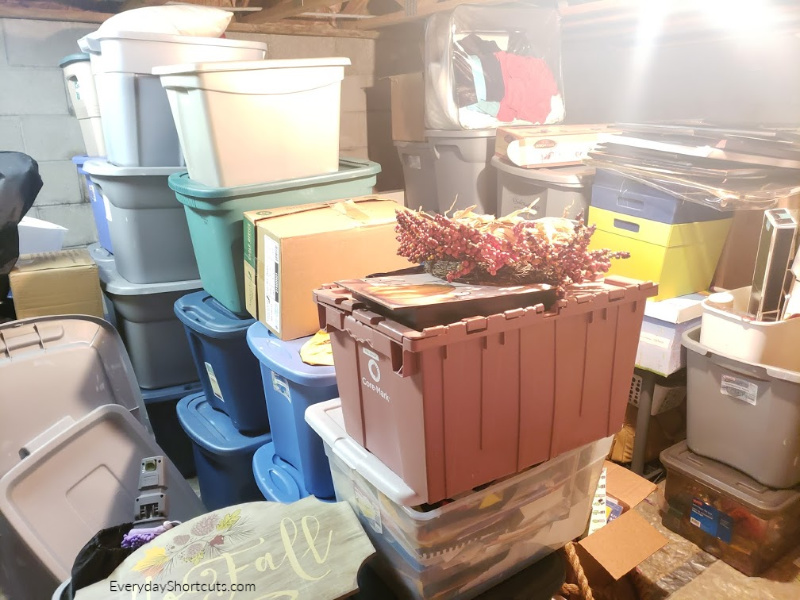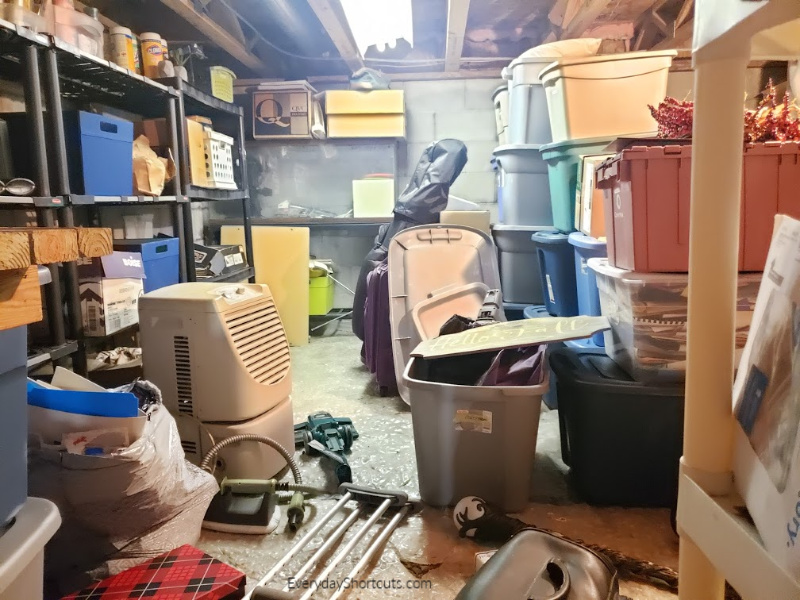 AFTER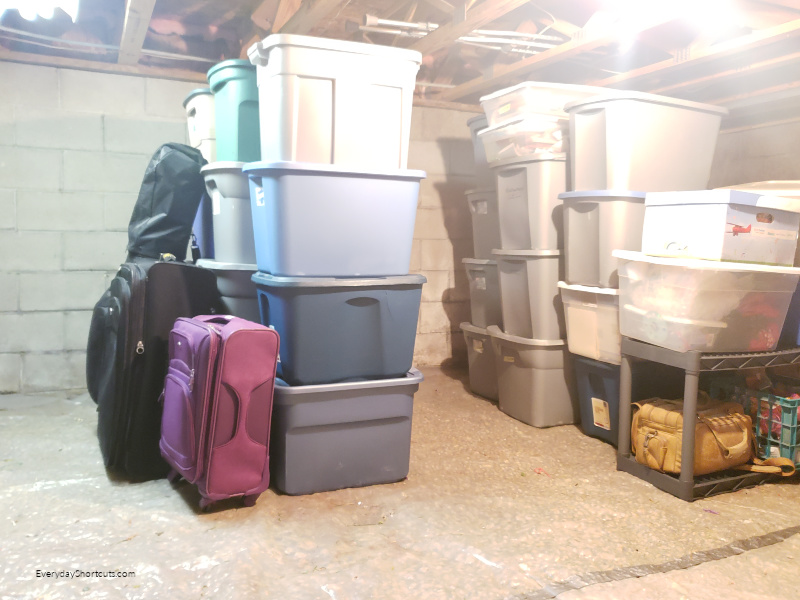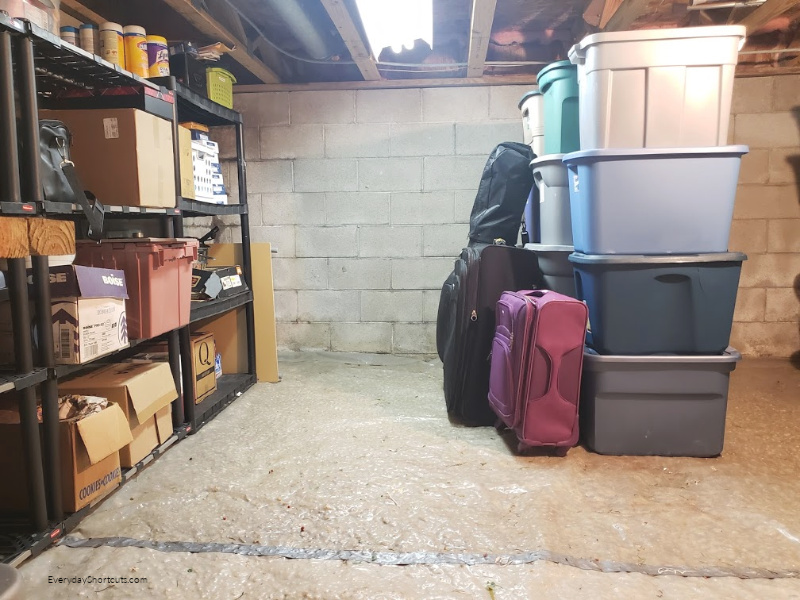 Do you have any tips for decluttering and organizing your crawl space?
What's more, take 15% off your next Bagster® bag collection using this coupon code: 100-08221. Offers expires 11/30/19