Learn how to make this DIY Guy Fieri Costume to channel his iconic look and stand out at any Halloween party!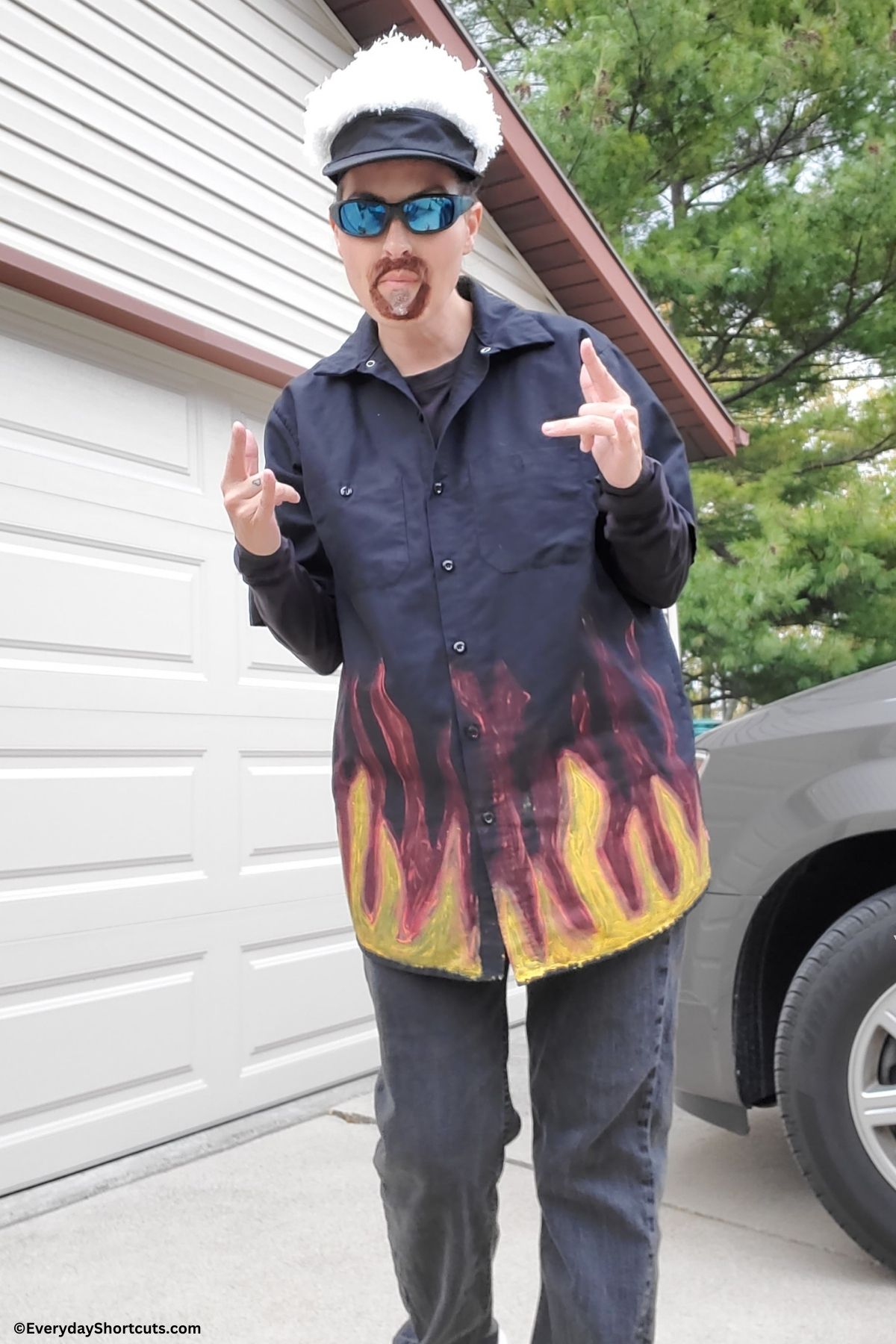 Are you ready to take your Halloween costume game to Flavortown?
I have the perfect DIY costume idea for you: dressing up as none other than the iconic Guy Fieri from Food Network!
With his signature bleach blonde hair, funky sunglasses, and larger-than-life personality, Guy Fieri has become a pop culture sensation. And what better way to pay tribute to this culinary rockstar than by embodying him for Halloween?
I recently dressed up as Guy Fieri for a Halloween party and had to show how I did it for on the cheap.
You can easily put together this epic costume with just a few supplies from home and picked up at the store. Let me show you how I did.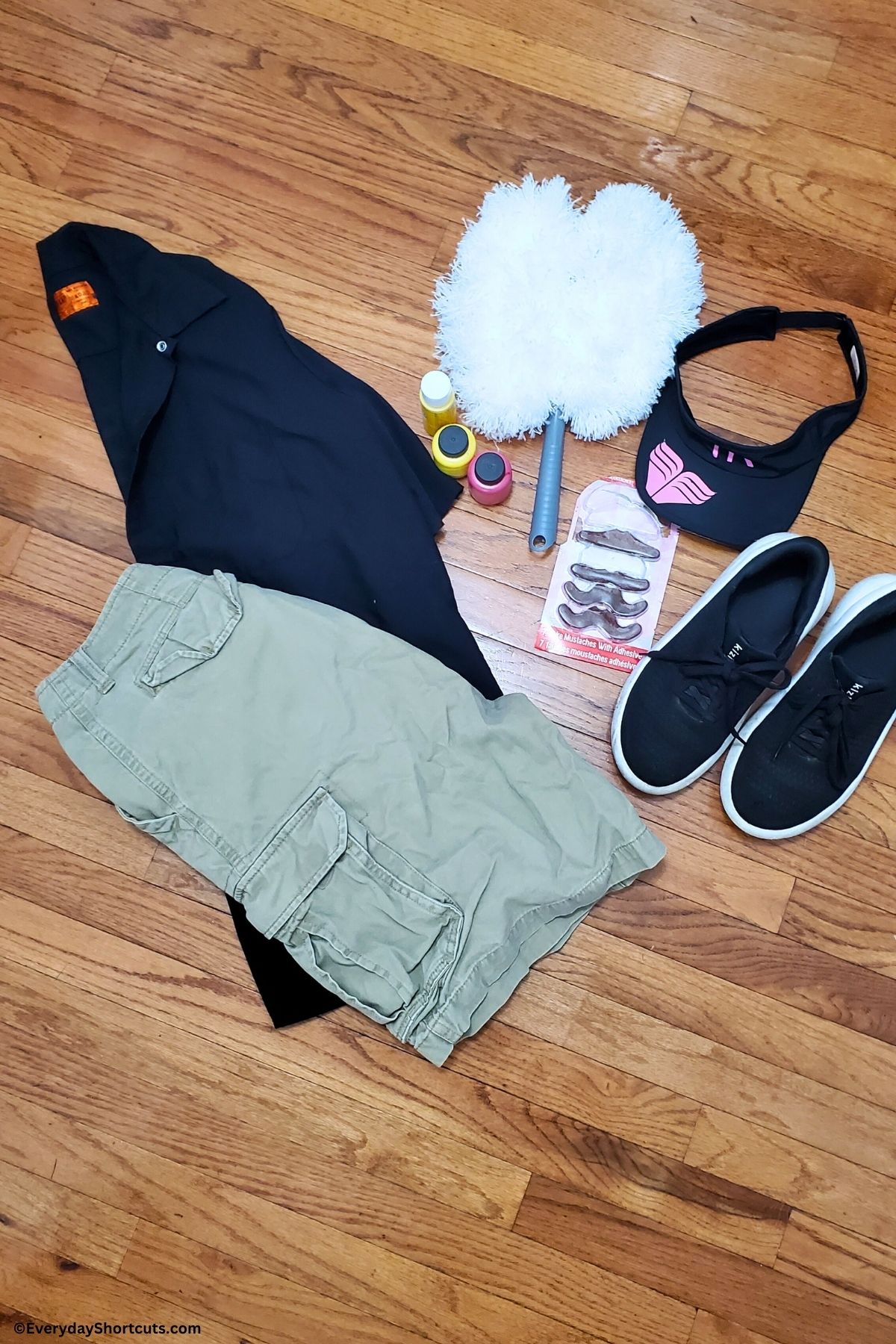 Supplies Needed
To put together your own Guy Fieri costume for Halloween, you'll need a few key items. Don't worry, it's all DIY and easily accessible! Here are the supplies you'll need to channel your inner Food Network superstar:
Flame Shirt: No Guy Fieri costume would be complete without his signature flame shirt! Look for a button-down shirt with bold flames or create your own using fabric paint or iron-on transfers. (see my tutorial below)
Spiky Wig: Get that iconic hairstyle with a spiky blonde wig. You can get one with a wig with a built in visor or just a spiky hair wig. Or you can make your own (see below).
Goatee: To get the matching goatee that Guy Fieri has you can use stick on mustaches if you can't find a goatee kit online. I bought 2 packs from Dollar tree and connected 2 mustaches for the outline and cut a small portion for the middle piece and painted it white.
Sunglasses: To capture Guy's cool factor, grab a pair of oversized sunglasses such as Oakley's or similar. (they sell similar ones at the dollar store)
Jewelry: Add some flair with accessories like chunky silver rings, bracelets, and a chunky chain.
Cargo Shorts or Jeans: Keep it casual by wearing cargo shorts or jeans – depending on the weather and whichever you feel most comfortable in.
Sneakers: Finish off the look with a pair of colorful sneakers that scream "Guy Fieri" such as a high top sneaker or you can use any kind of sneaker.
Now that you have all your supplies ready, let's move on to putting together this epic costume!
How to Put Together a Guy Fieri Costume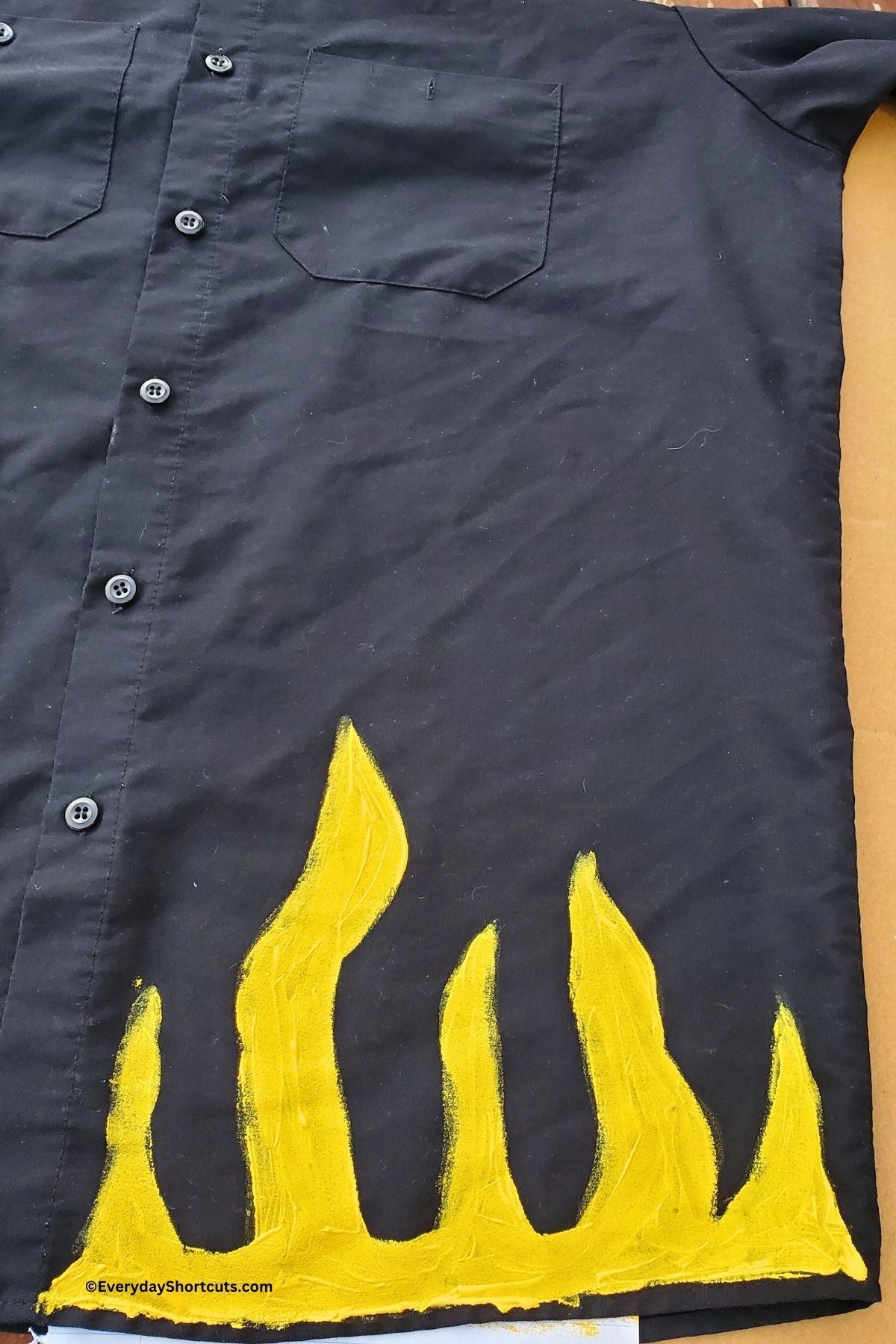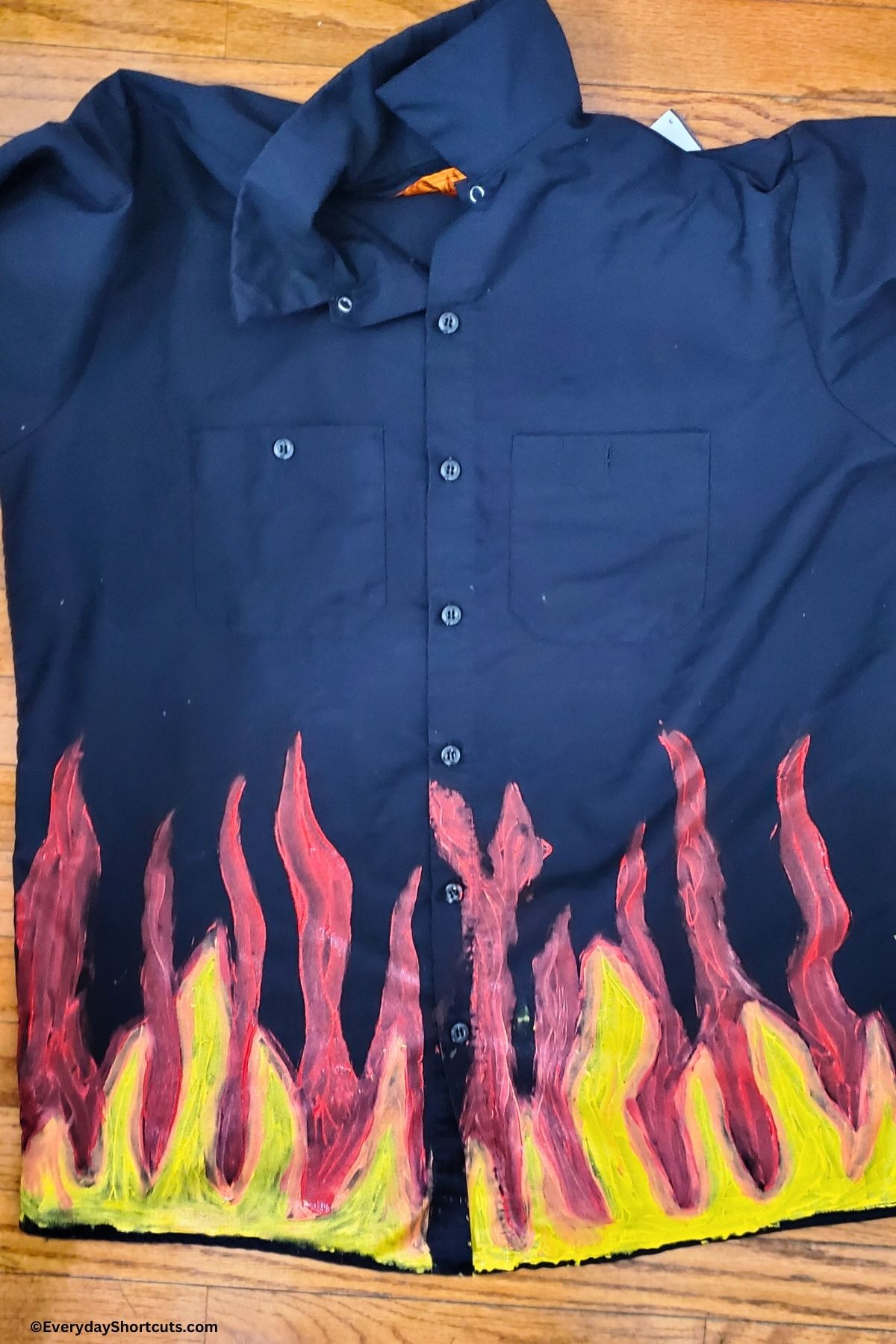 For the Flame Shirt
To make your own, use or buy a black button down short sleeve chef shirt. I found mine at a thrift store for a few dollars. Paint flames using fabric paint on the front of the shirt. You can also paint flames on the back if you'd like. Allow to dry.
For the Spiky Hair Wig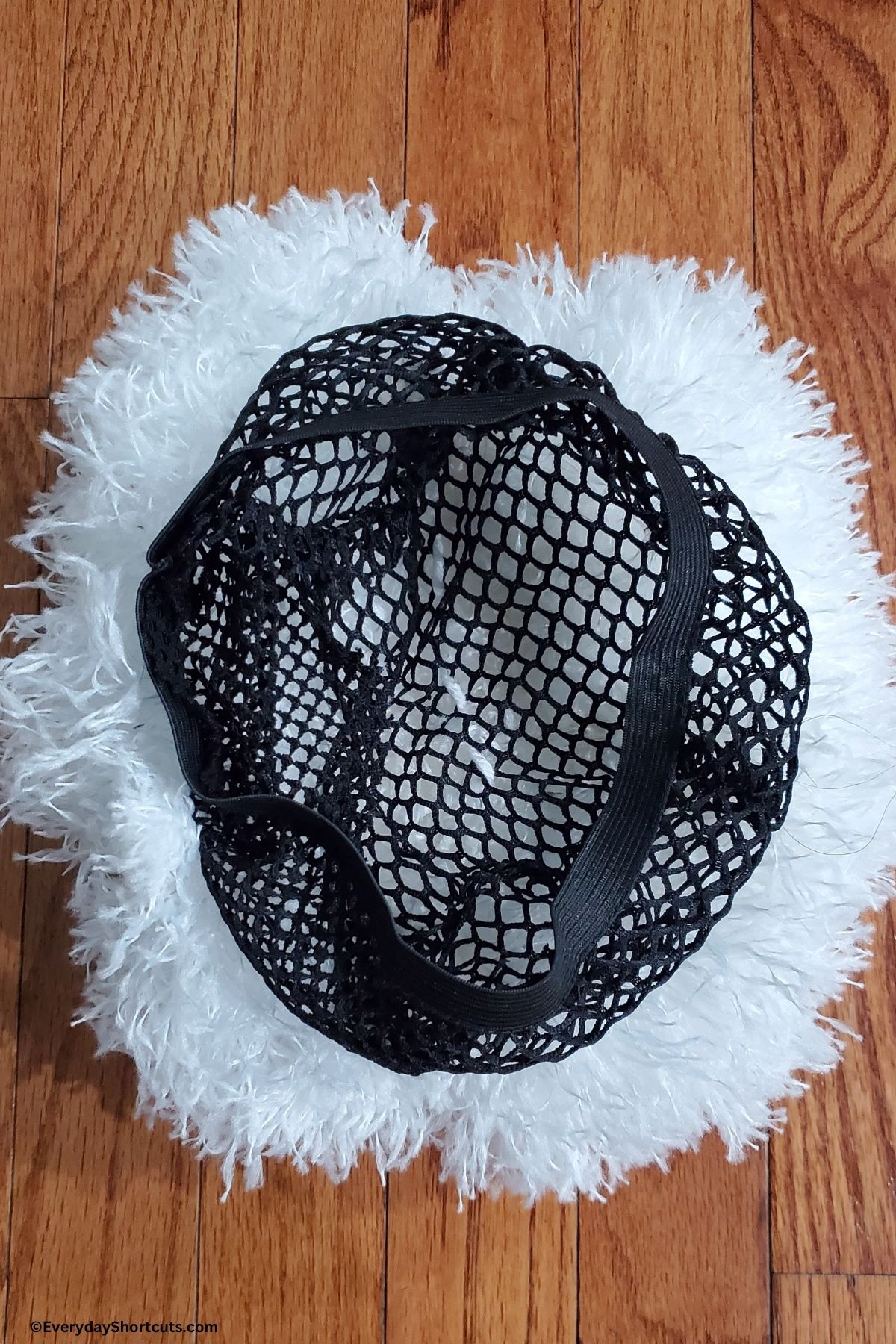 To make your own, buy 2 ceiling fan dusters, white yarn and a netted wig cap from the dollar tree. Remove the handles and sew them together and mold to the shape of the top of your head.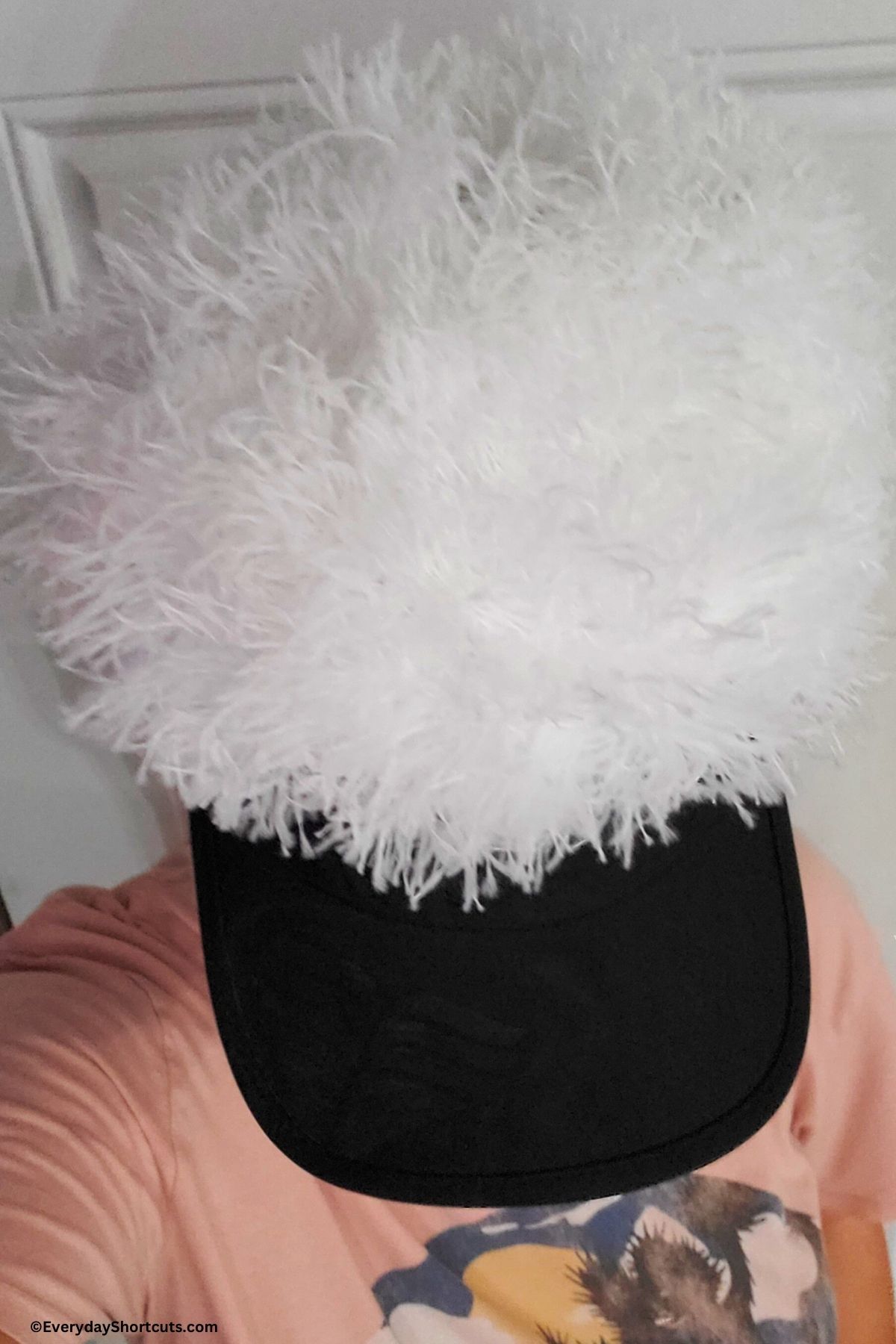 You may need to cut some of the metal wires shorter. Sew the duster wig to the top part of the netted wig cap. Place duster wig on top of head and then slide the visor over top. Adjust as needed and secure with bobby pins.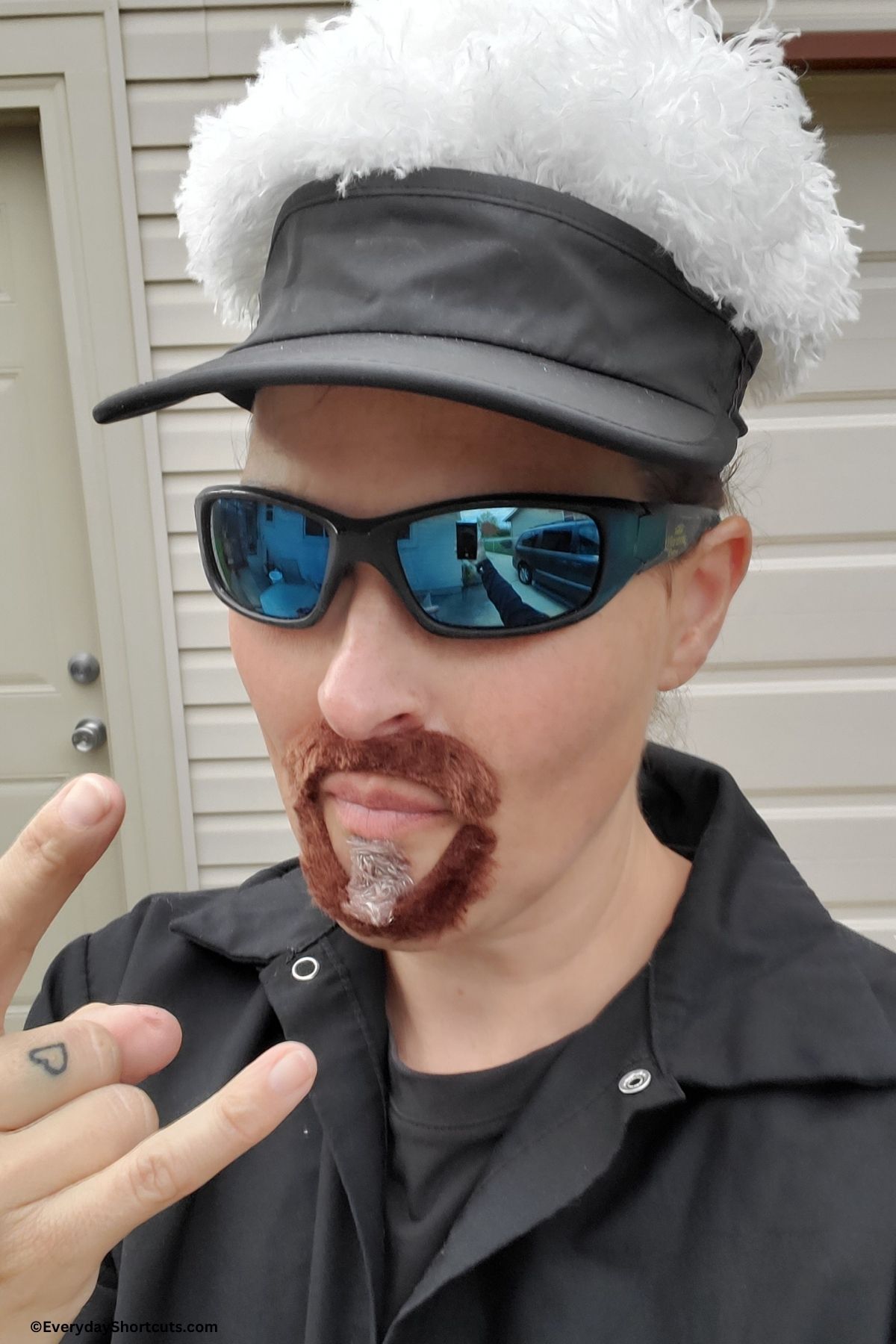 Add the rest of the outfit, goatee and accessories and you're set to go. When it gets dark out you can place the sunglasses on the back of your head like he does or in the front of the visor.
For an extra touch of authenticity, practice some of Guy's famous catchphrases like "Flavortown," "Off the hook," or "Winner winner chicken dinner!"
FAQs
What if I don't have all the supplies for the costume?
No worries if you're missing some items. Get creative with what you got. You can also use a Hawaiian shirt or any colorful button down shirt and spike your own hair if it's short enough and use white temporary hair color spray.
Are there any other famous chefs I can dress up as?
Of course there is! This would be a fun group costume to dress up as iconic chefs such as Gordon Ramsay, Julia Child, Paula Deen, Martha Stewart, Wolfgang Puck, etc.
More Halloween Costumes