Create a last-minute Halloween costume by crafting a "Carry Me in a Box" costume using items from your home – it's fun and cost is free!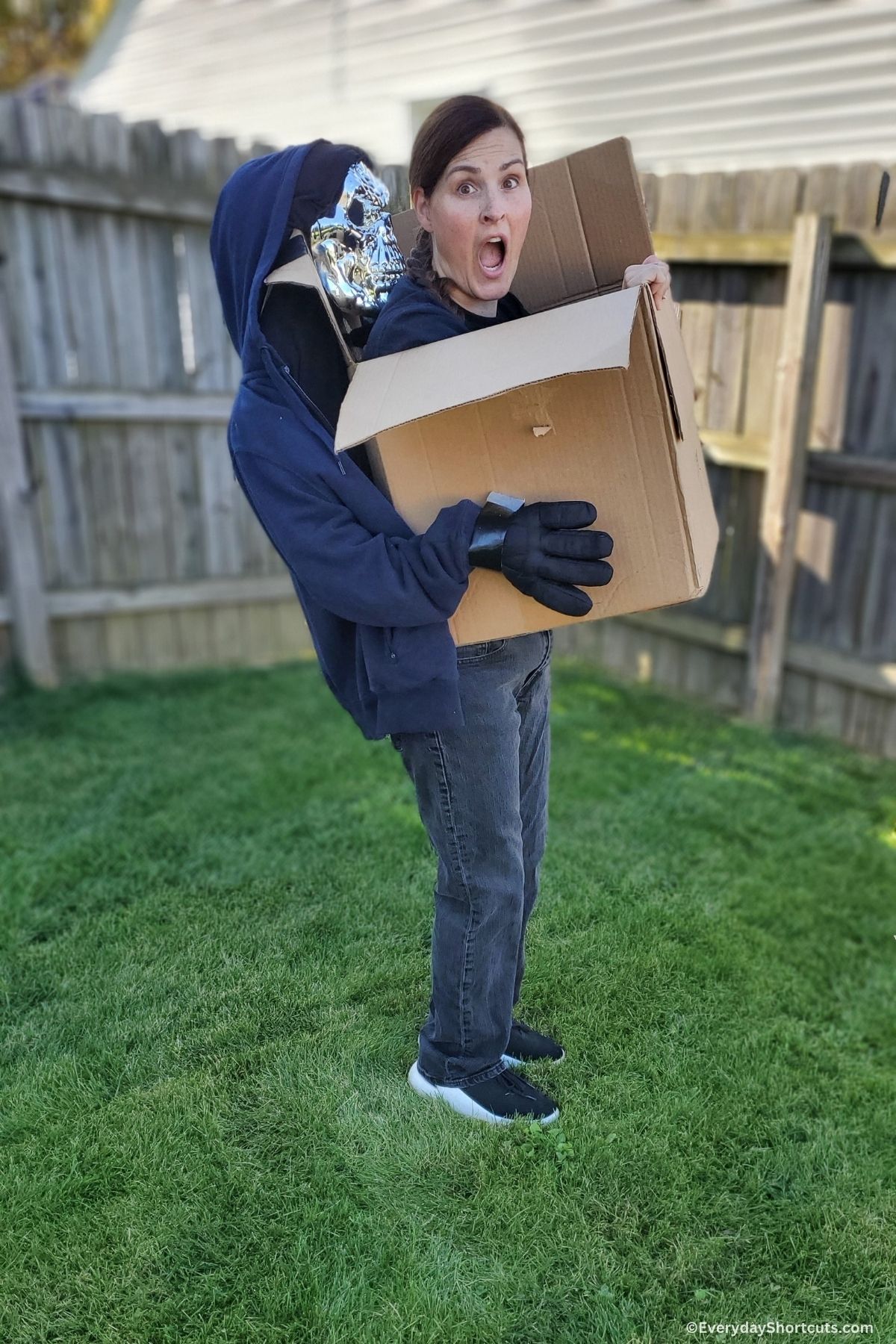 Sometimes the easy to make costumes are the best costumes and this DIY Halloween costume is by far the best one I've ever made. It gives the illusion of a monster carrying you in a box and makes everyone laugh.
It's similar to the carry me alien costume, you know the one that inflates but this one is much easier to make and you can sit down with it on.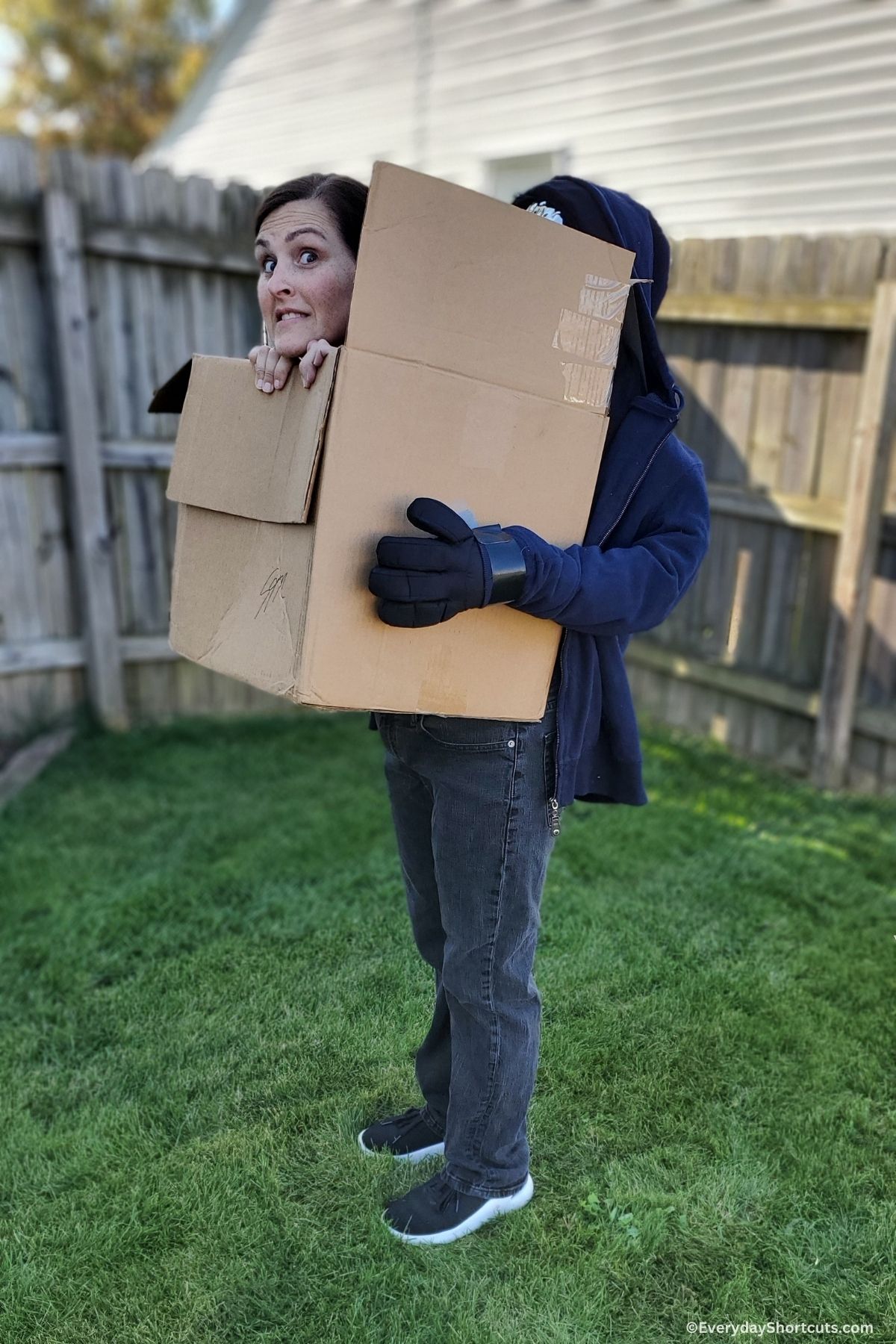 All you need are a few supplies from home and you can make this carry me costume in no time for your Halloween party.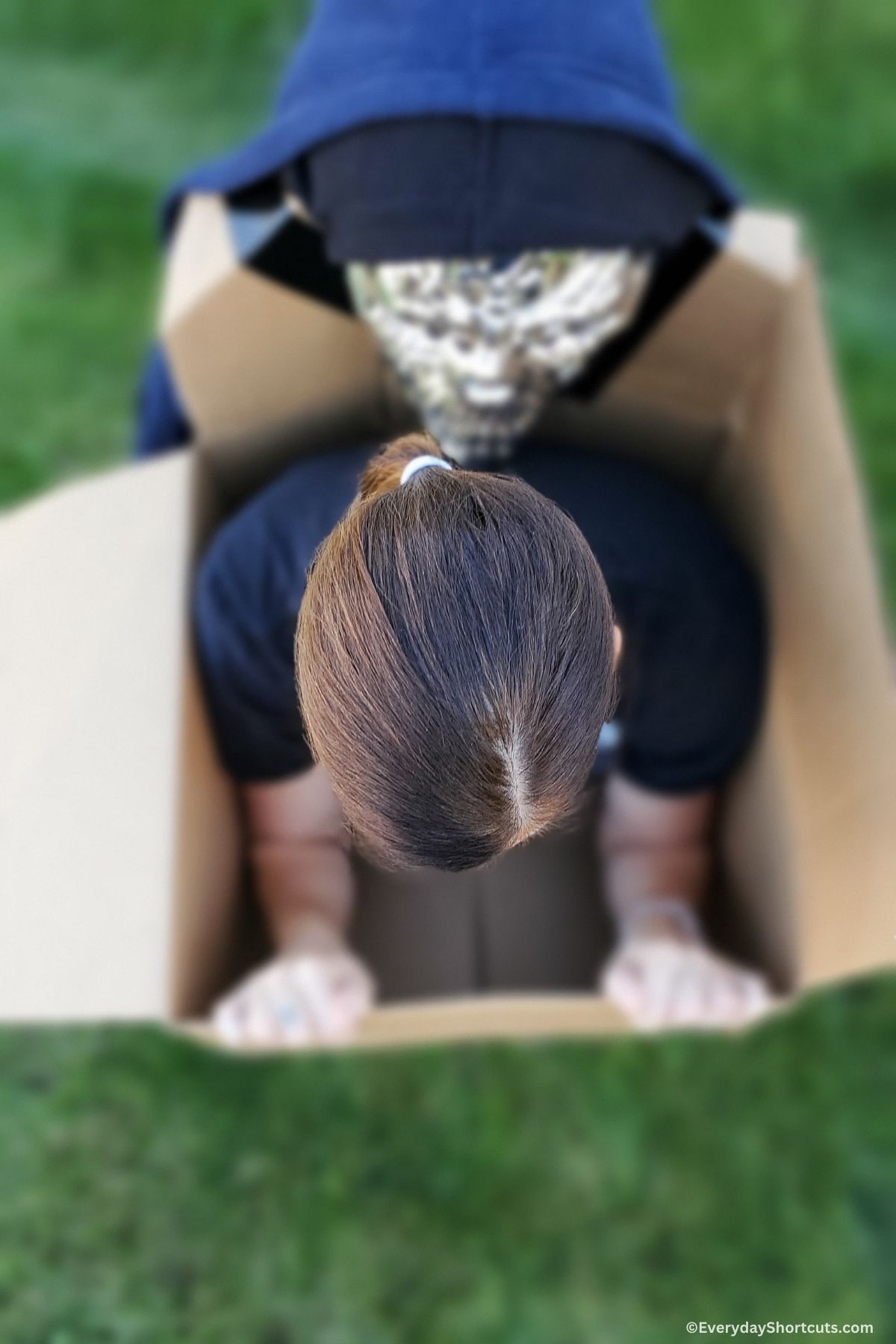 Materials Needed
Cardboard box – one that is slightly wider than your hips.
Black duct tape – I used Gorilla tape for extra strength.
2 hoodies (one thin and one thick) – one could also be a turtleneck.
Halloween mask
Plastic bags or paper
Gloves
Utility knife
How to Make Carry Me Box Costume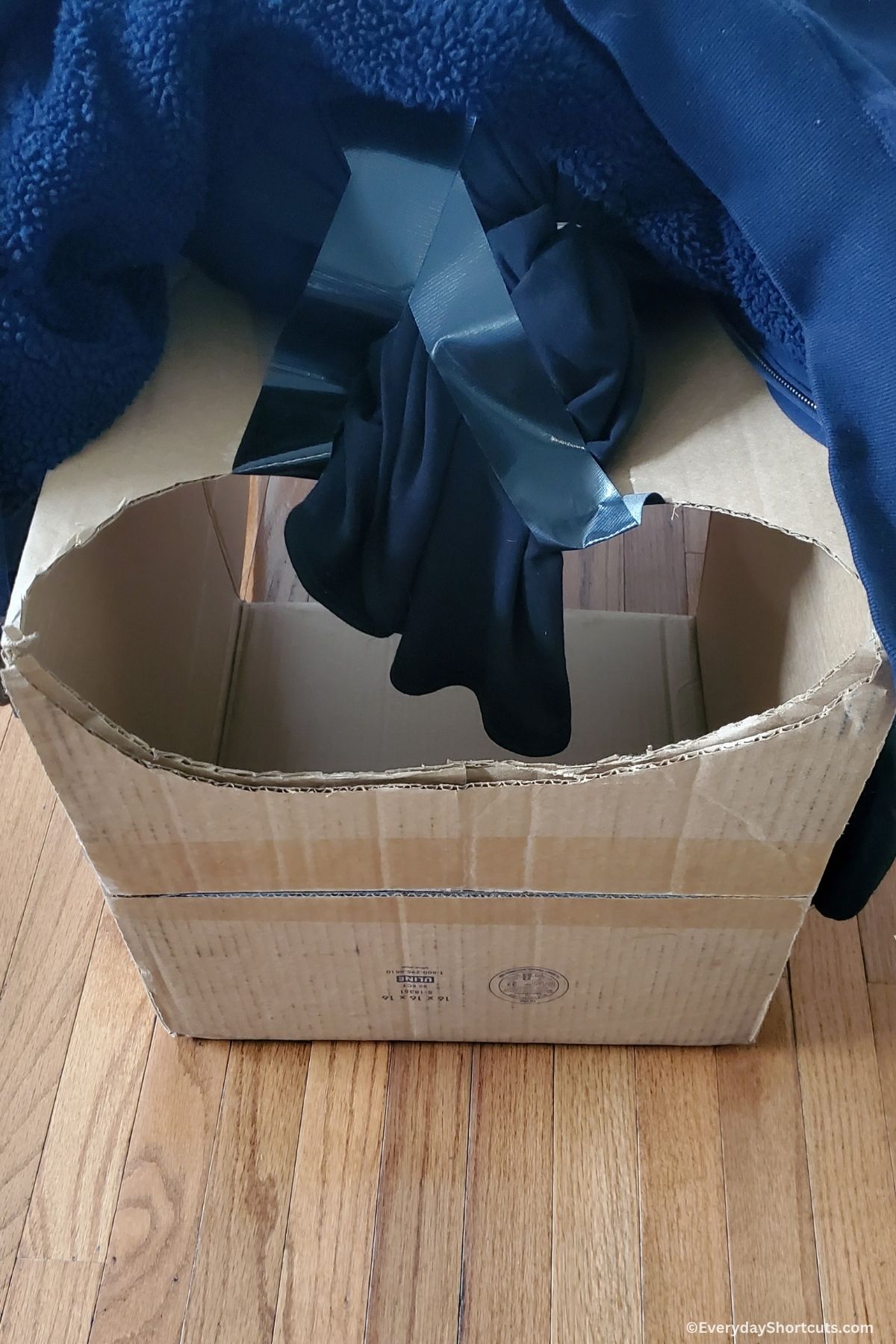 To make the torso, cut a half moon shape on the back of the box and on the bottom so they are connecting. Test it out to make sure you can fit through it and cut more if needed.
Stuff a thin hoodie or turtleneck with plastic grocery bags or paper and zip tie the bottom of the shirt.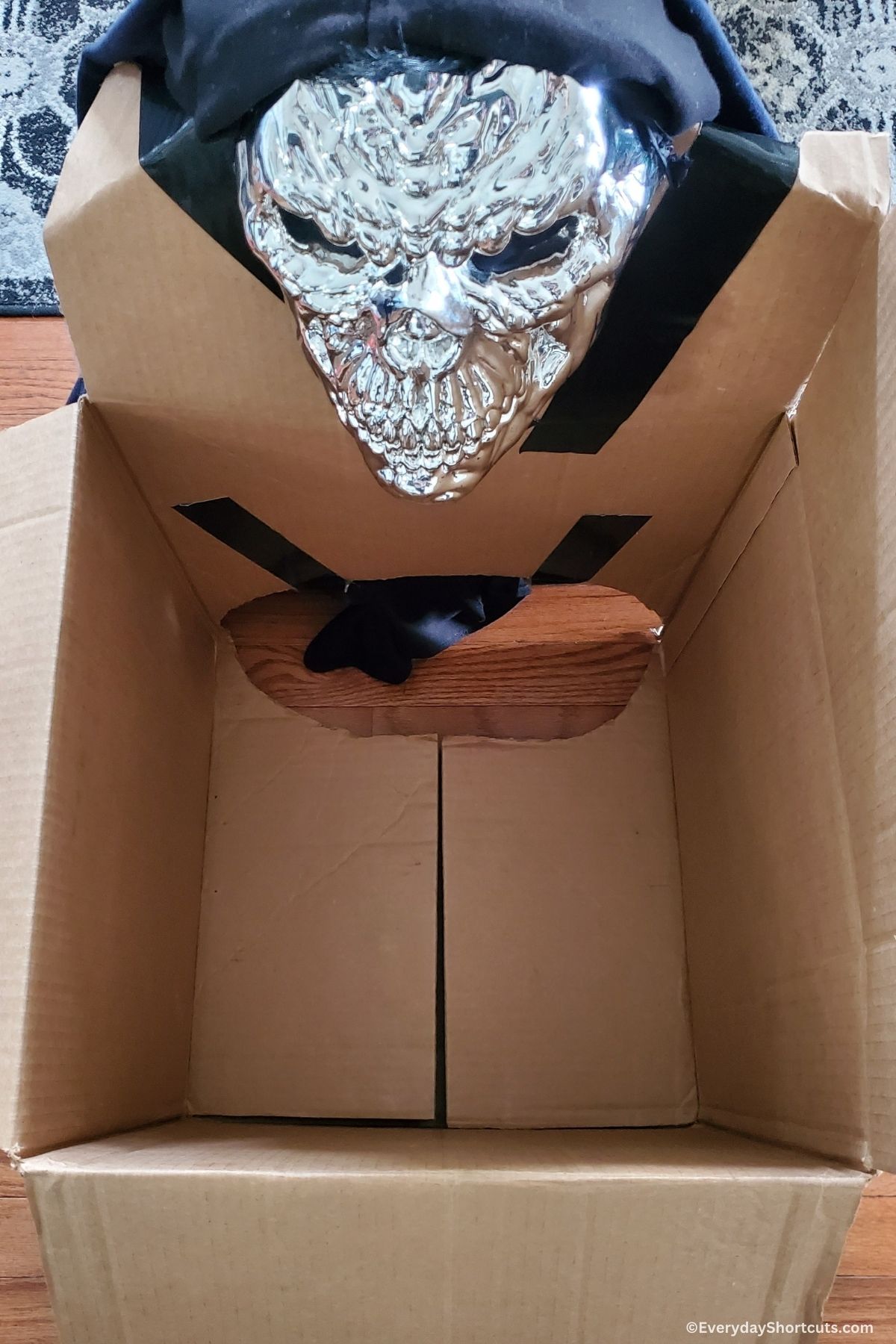 Stuff the Halloween mask and place into the hoodie or turtleneck. Tape the guy to the box using duct tape. Add the second hoodie over top and place hood over mask.
Bring the arms around and stuff the gloves with paper or plastic bags. Place the sleeves inside the gloves and secure with a zip tie.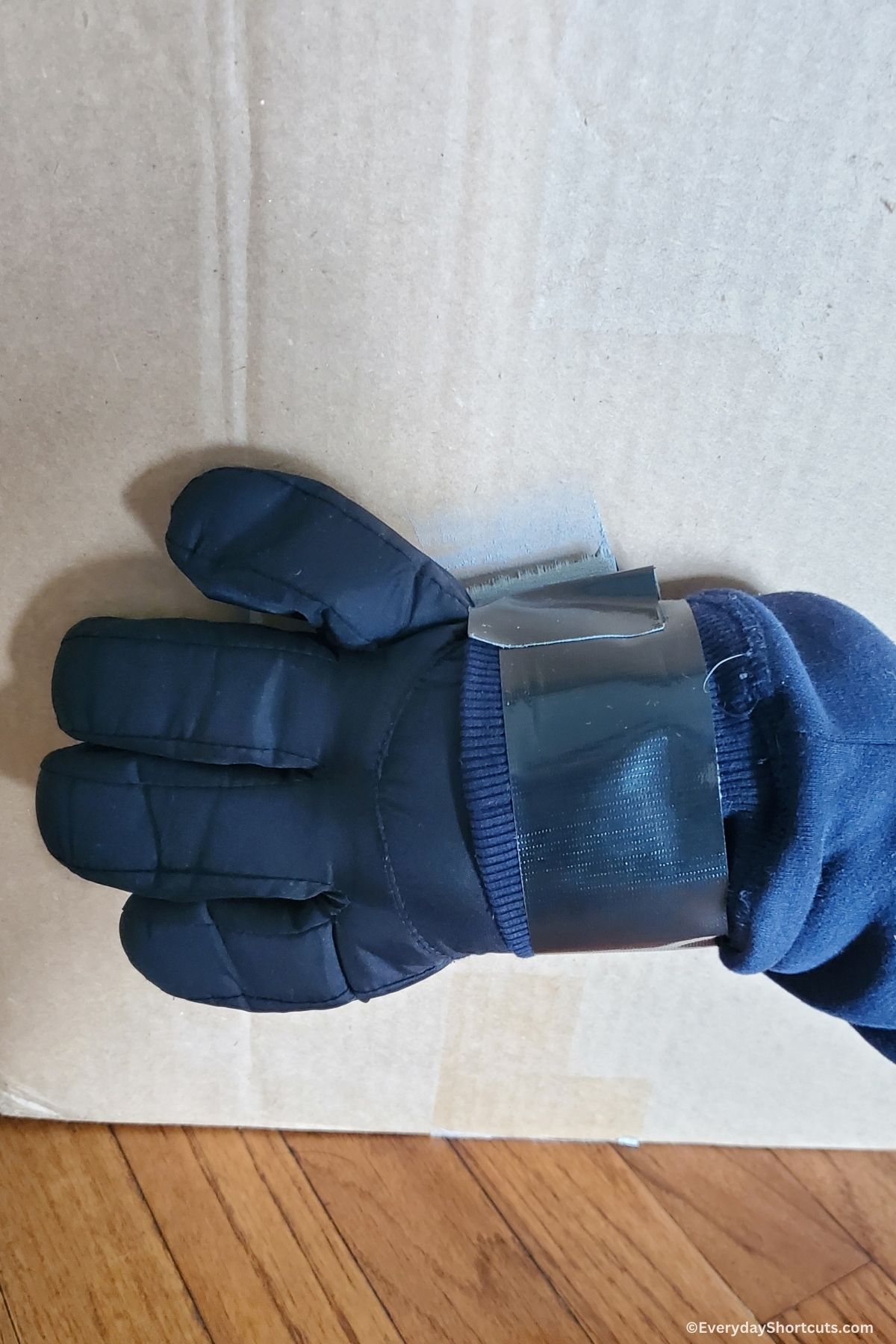 Wrap black duct tape around the gloves and then make a duct tape loop with sticky side out. Secure the hands to the box.
Slide into the box and run around like monster is carrying you in a box.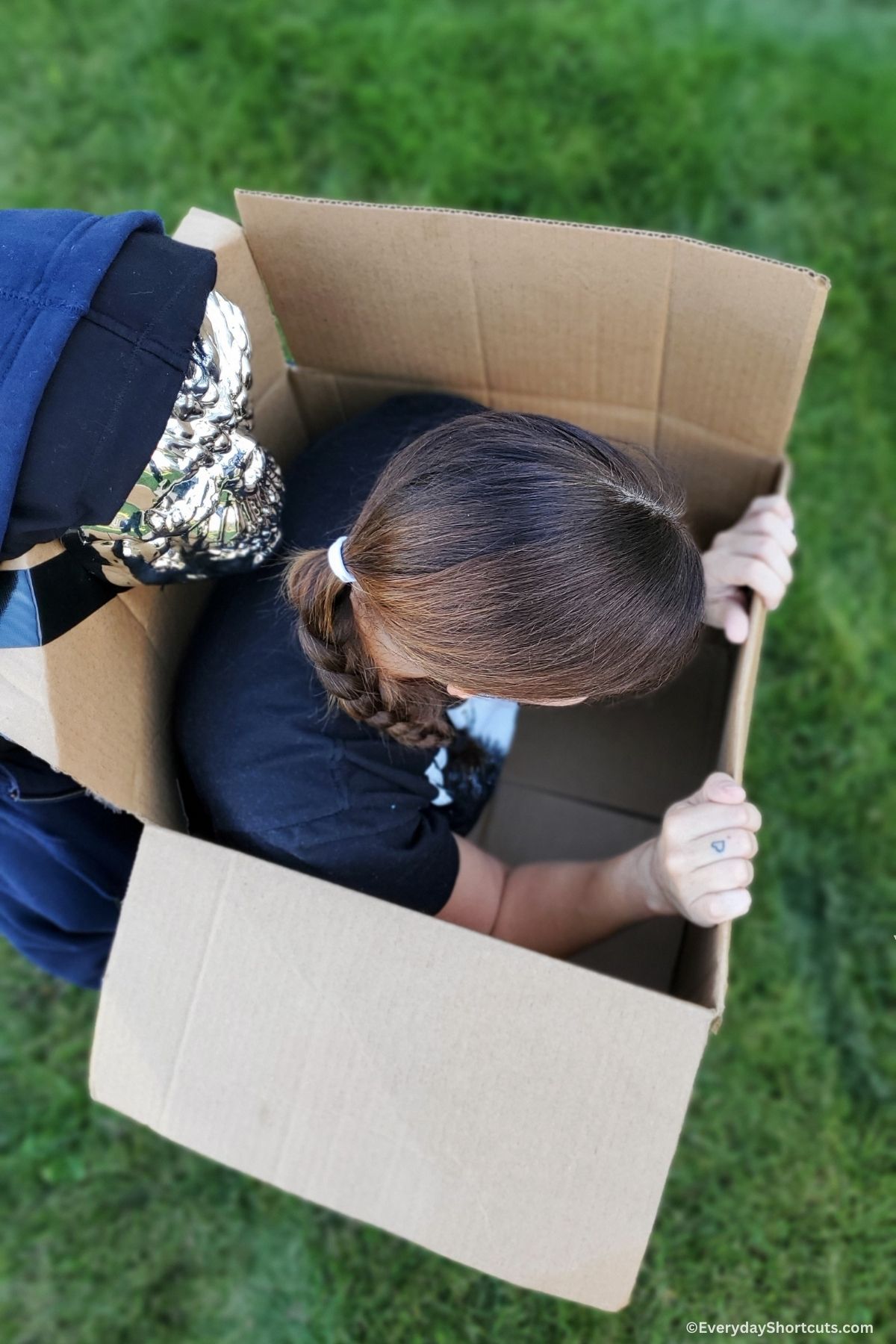 Helpful Tips
You can also use a plastic storage bin if you don't have a box.
If you don't have duct tape, you can secure everything with zip ties.
To prevent the hood from falling off, secure with sticky tape.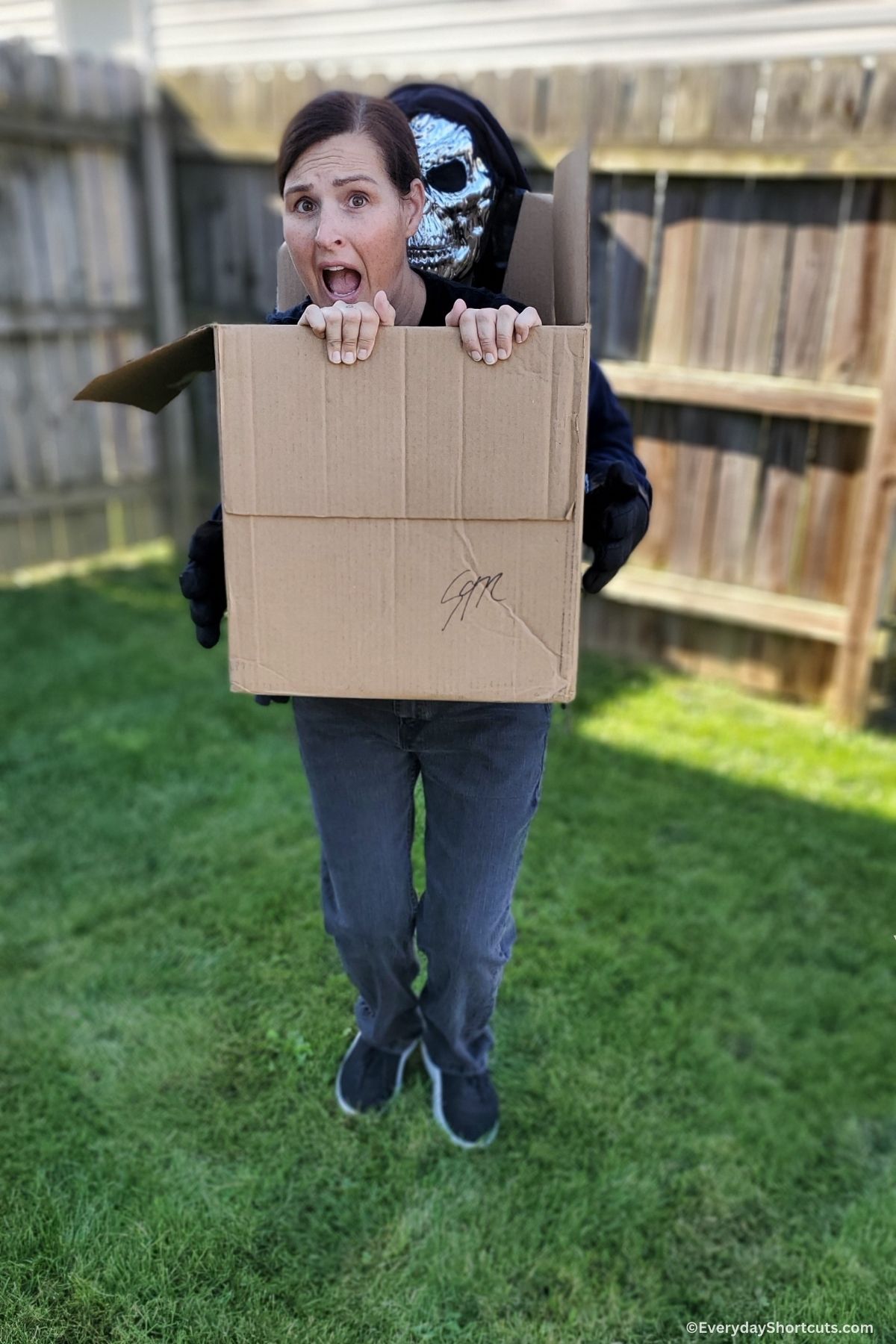 More DIY Halloween Costumes