Halloween is the perfect opportunity to dress up and have some fun. And what's more fun than a DIY costume?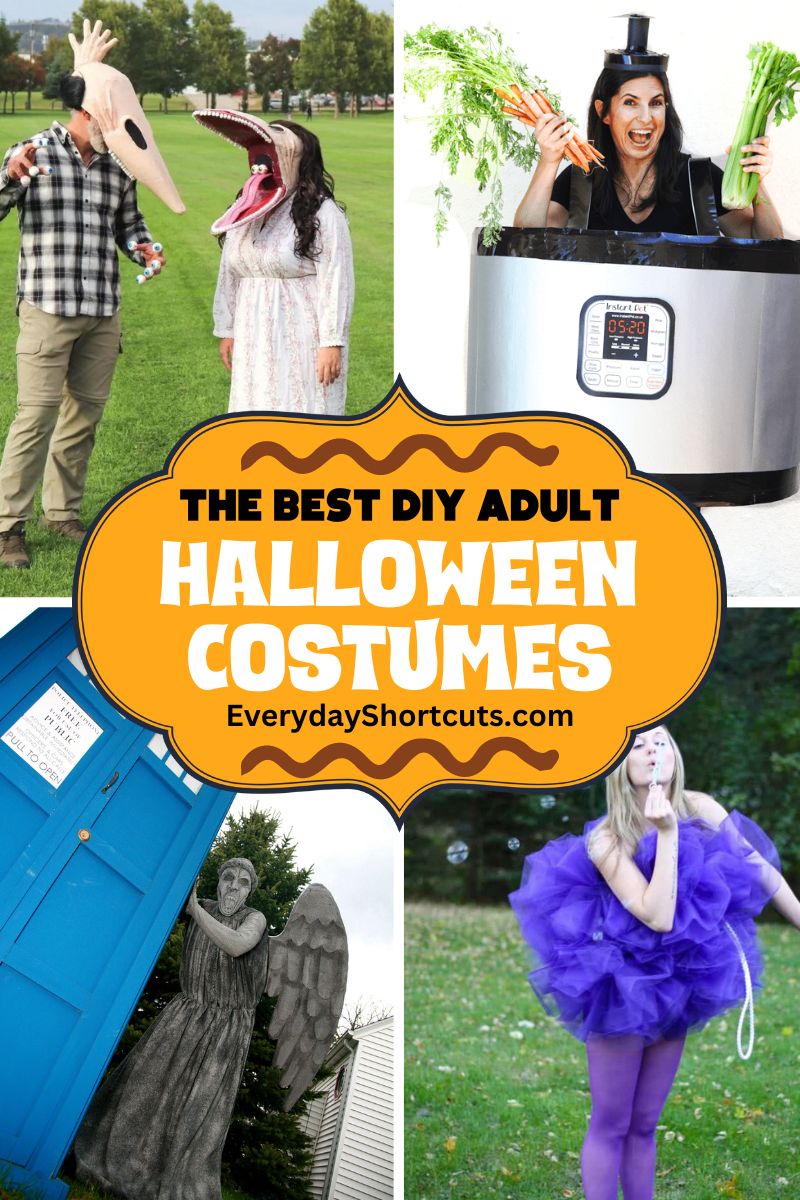 To get you started, we've rounded up some of the best DIY adult Halloween costumes. From movie characters to cooking appliances, these costumes are sure to get you noticed.
So get creative, have fun, and Happy Halloween!
Tips For Creating Your Own Costume
Brainstorm a list of ideas. Decide what you want to be and make a list of potential costume elements.
Research your chosen costume. Once you've decided on a costume, do some research to get an idea of what you'll need. You can look online, in magazines, or even ask people who have created similar costumes.
Choose your materials carefully. Make sure to choose materials that are comfortable and easy to work with. Avoid anything that is too difficult to assemble or too flimsy to hold up well.
Take your time assembling the costume. This is not a race! If you take your time and do a good job, your costume will look amazing and last longer too.
Have fun! This is supposed to be enjoyable so make sure to enjoy the process from start to finish!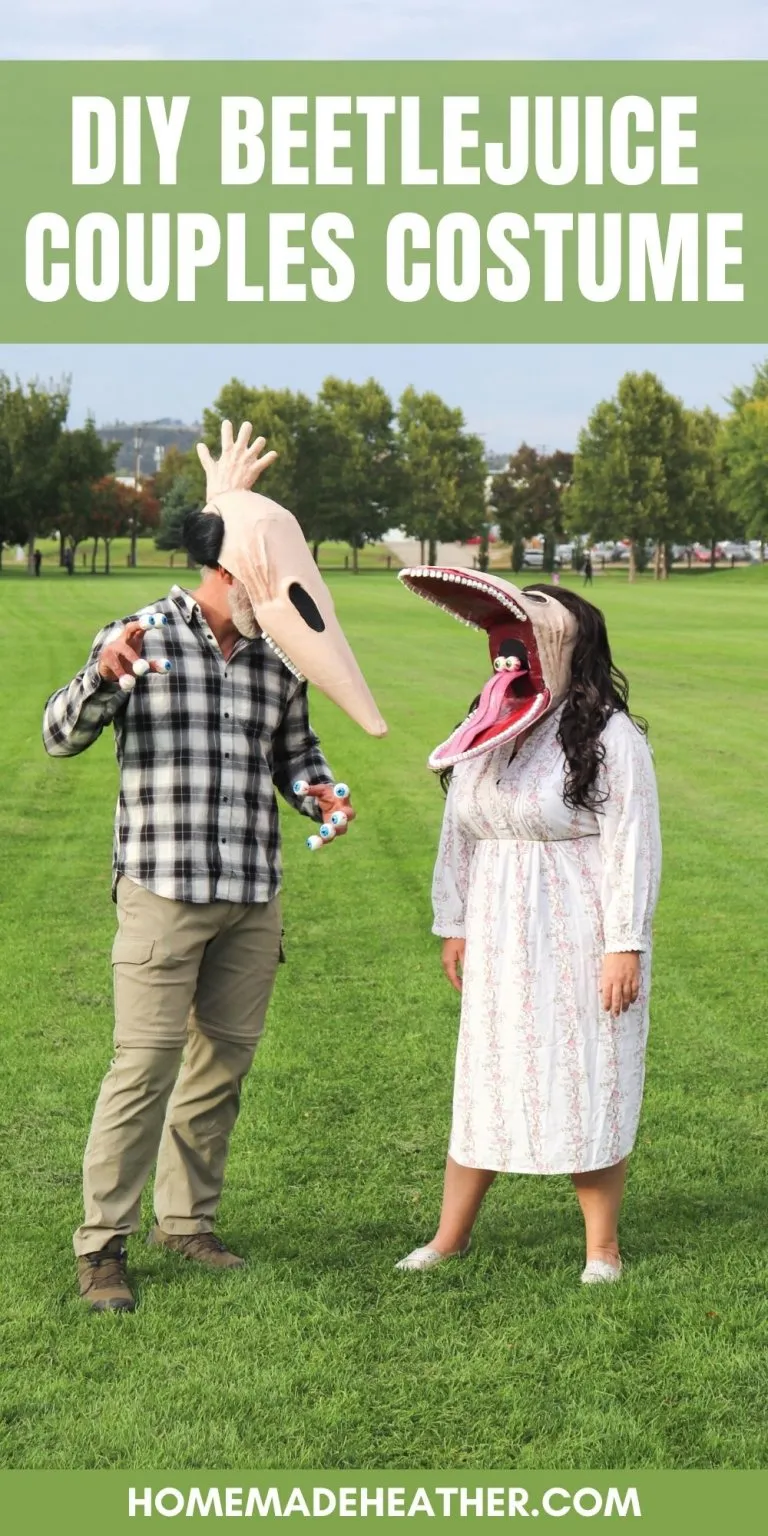 Creative DIY Adult Halloween Costumes
Adam & Barbara Maitland Beetlejuice Costume from Homemade Heather – I have to say this couples costume wins in my book. So creative and one that everyone will recognize. It will take some time to make this one but so worth it in the long run.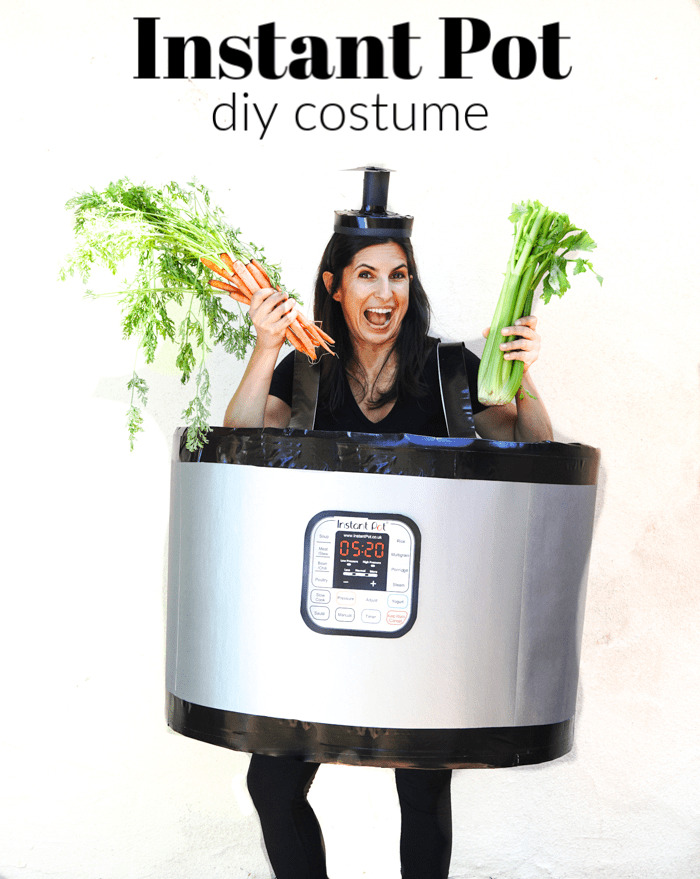 Instant Pot Halloween Costume from Made with Happy – For someone that loves to cook, this costume is awesome. I've never seen another one like it and will definitely be the talk of the party.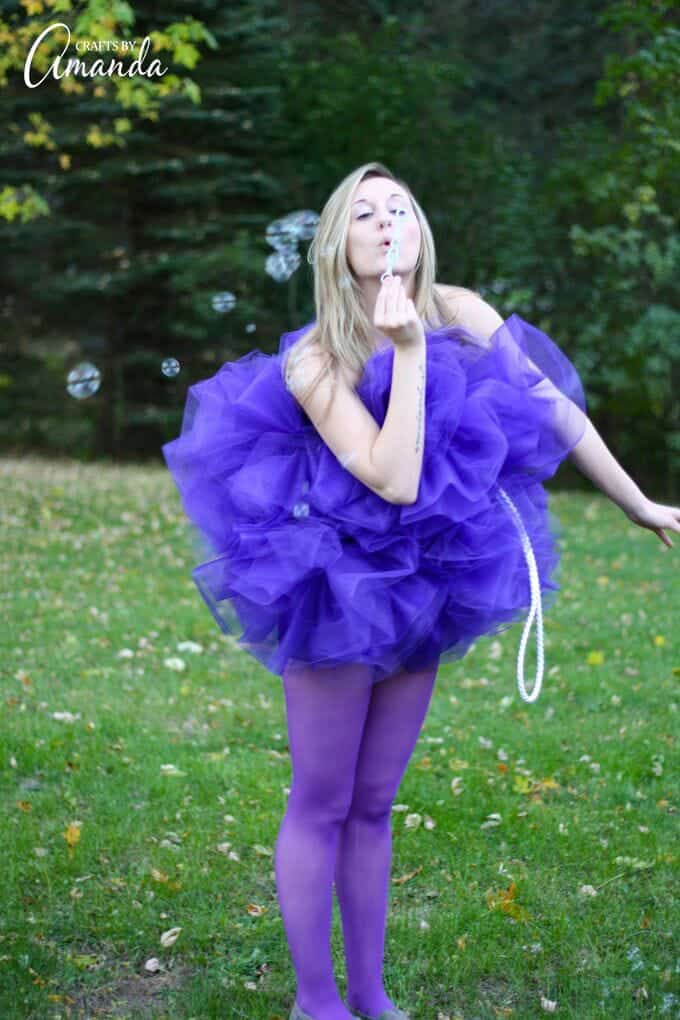 Shower Pouf Costume from Crafts by Amanda – This diy costume is so easy to create and can be made in just about any color. It looks pretty easy to make with just a few supplies.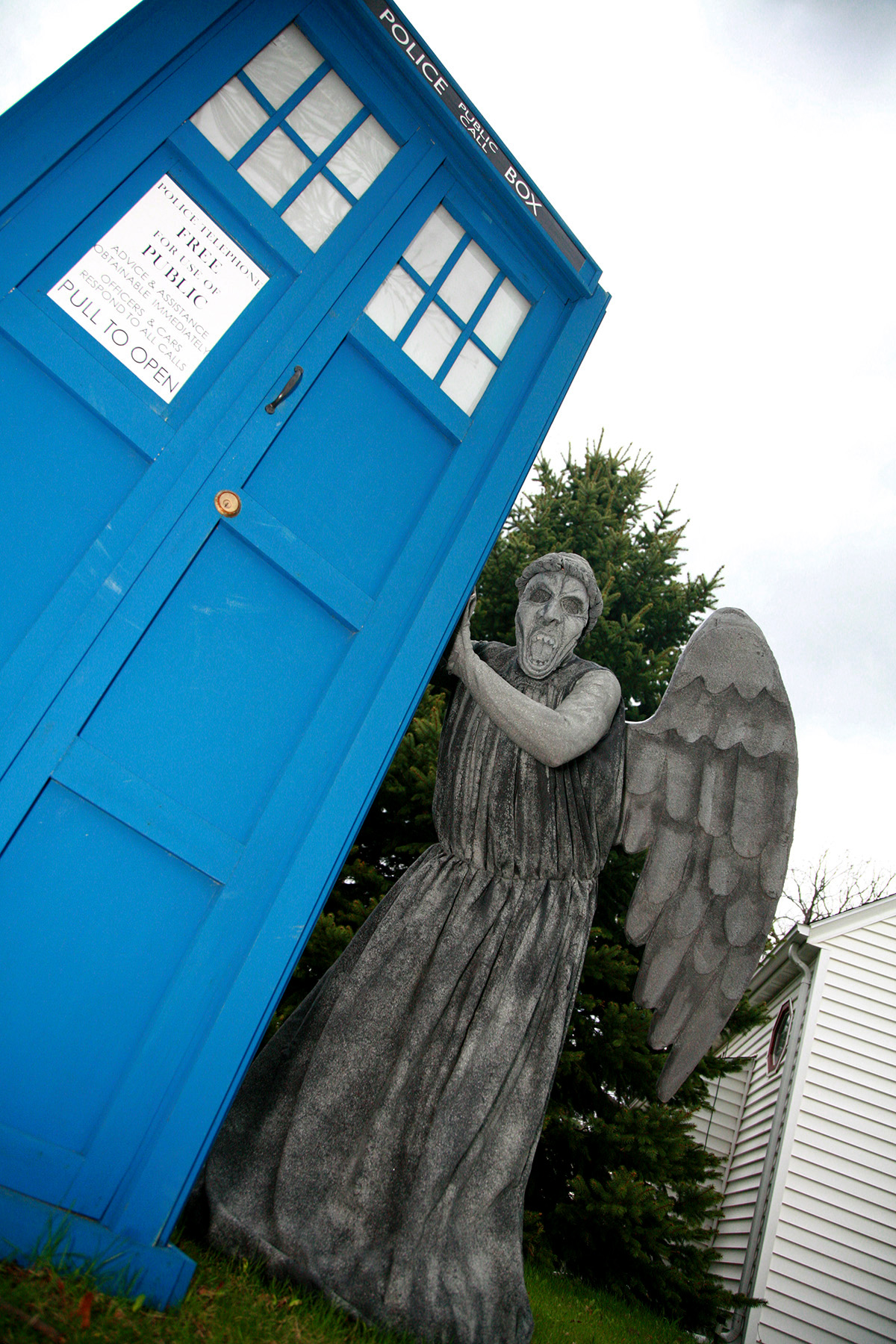 Weeping Angel Costume from Spandex Simplified – This is the coolest costume and perfect for those who want to cosplay as Doctor Who Weeping Angel. The mask will take some time to make but then seems pretty easy after that.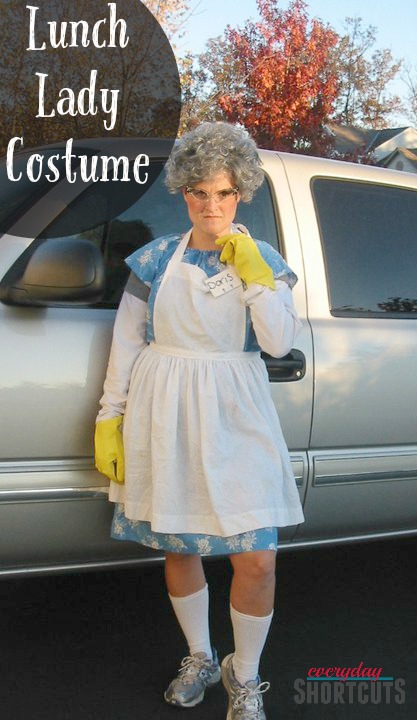 Lunch Lady Costume from Everyday Shortcuts – This creative costume can easily be put together with some items from home and a few props from the Halloween store.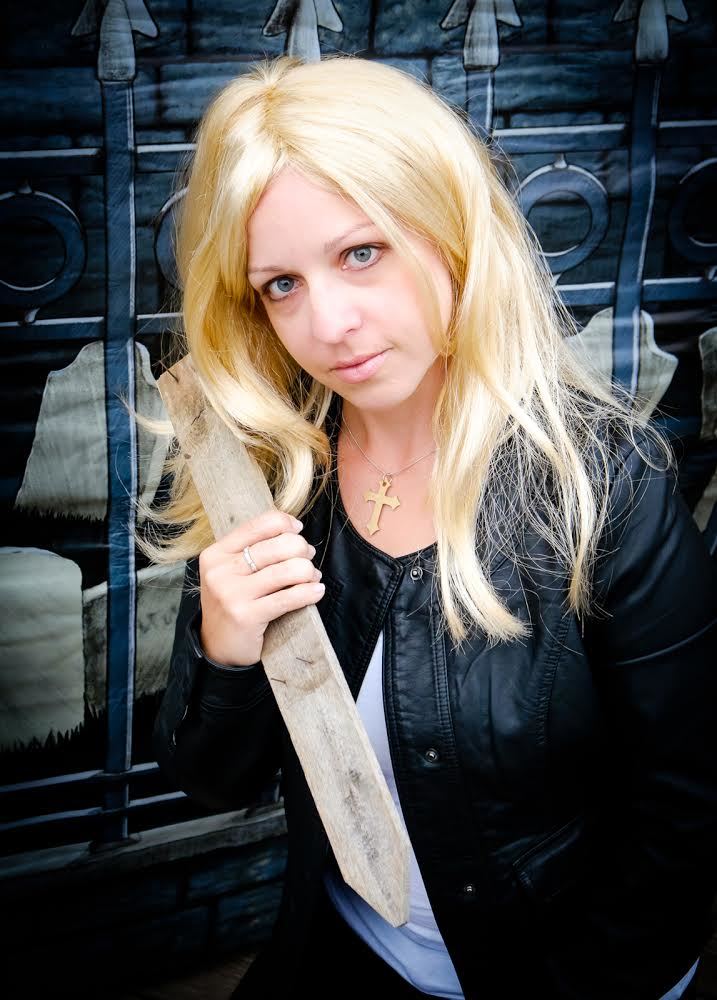 Buffy the Vampire Slayer Costume from Albion Gould – If you loved and grew watching Buffy the Vampire Slayer, you can easily create a Buffy costume. Just a few simple items like black pants, leather jacket, etc. and you're all set.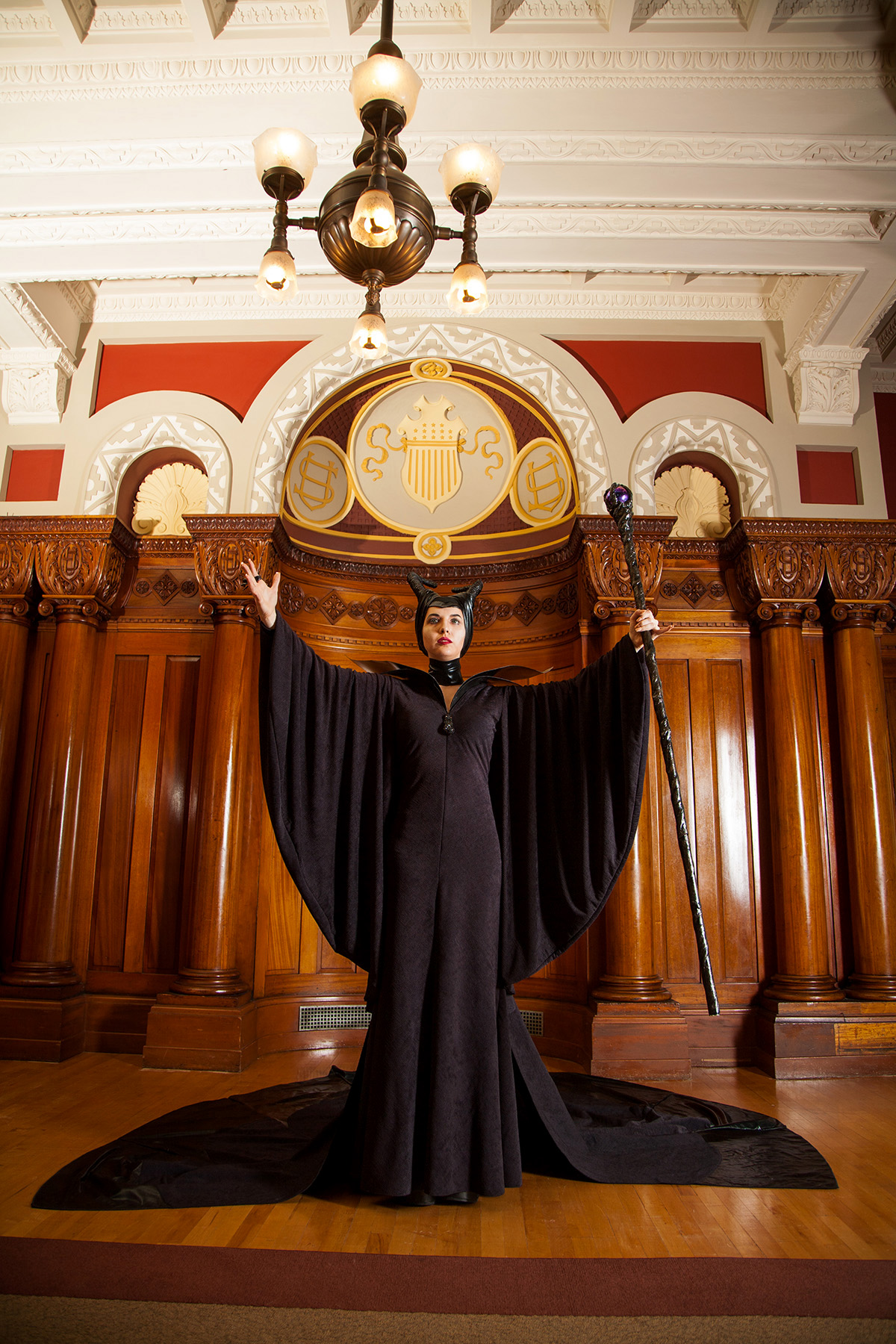 Maleficent Costume from Spandex Simplified – This costume will take some sewing skills to make. But if you don't have those talents, you can always use a cape and make your own horns with a headband and duct tape.
Cheap and Easy DIY Adult Halloween Costumes
If you don't have the funds for supplies and props, there are plenty of Halloween costumes that you can make on a budget from items in your house.
Here are some cheap and easy DIY adult Halloween costume ideas:
Ghost -All you need for this costume is a white sheet! Cut two eye holes in the sheet, put it over your head, and voila! You're a ghost.
Zombie – Put on some old clothes that you don't mind getting dirty, and then add some fake blood and gore. To complete the look, do your makeup in a zombie-like fashion with dark circles around your eyes and white face paint.
Witch – For this costume, you'll need a black dress (or black pants and a black shirt), a black cape, and a witch hat. Add some green face paint for an extra creepy look.
Vampire – For this classic Halloween costume, all you need is a black cape (or shirt) and fake teeth. Apply white face paint and black eye makeup to complete the look.
Cat – This is a great costume if you want to be cute and sexy at the same time! You'll need a black leotard or bodysuit, black tights, and a black cat ears headband. Add some whiskers with face paint or makeup, and you're all set.
Mummy – This easy DIY costume only requires white gauze and black electrical tape. Wrap the gauze around your body like a mummy, and then use the electrical tape to secure it in place.