DIY Addams Family Costumes
It's been 28 years since The Addams Family has been theaters and just in time for Halloween, The Addams Family and Addams Family Values is available on Blu-ray in a 2-movie collection. And on top of that the new Meet The Addams movie is now playing in theaters. To celebrate all of this, I'm sharing these Addams Family DIY Halloween costumes that makes a great group costume idea for Halloween.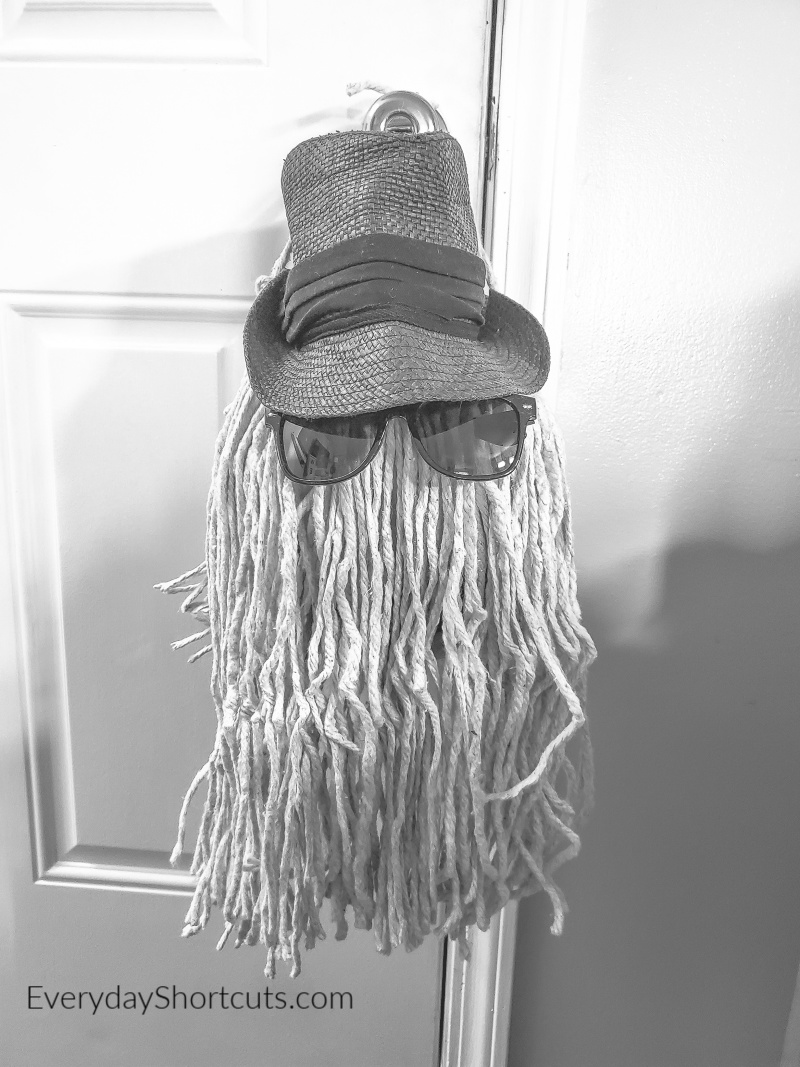 DIY Cousin It Candy Bucket
Supplies Needed
pumpkin bucket
mop head
hot glue gun & glue
top hat
sunglasses
string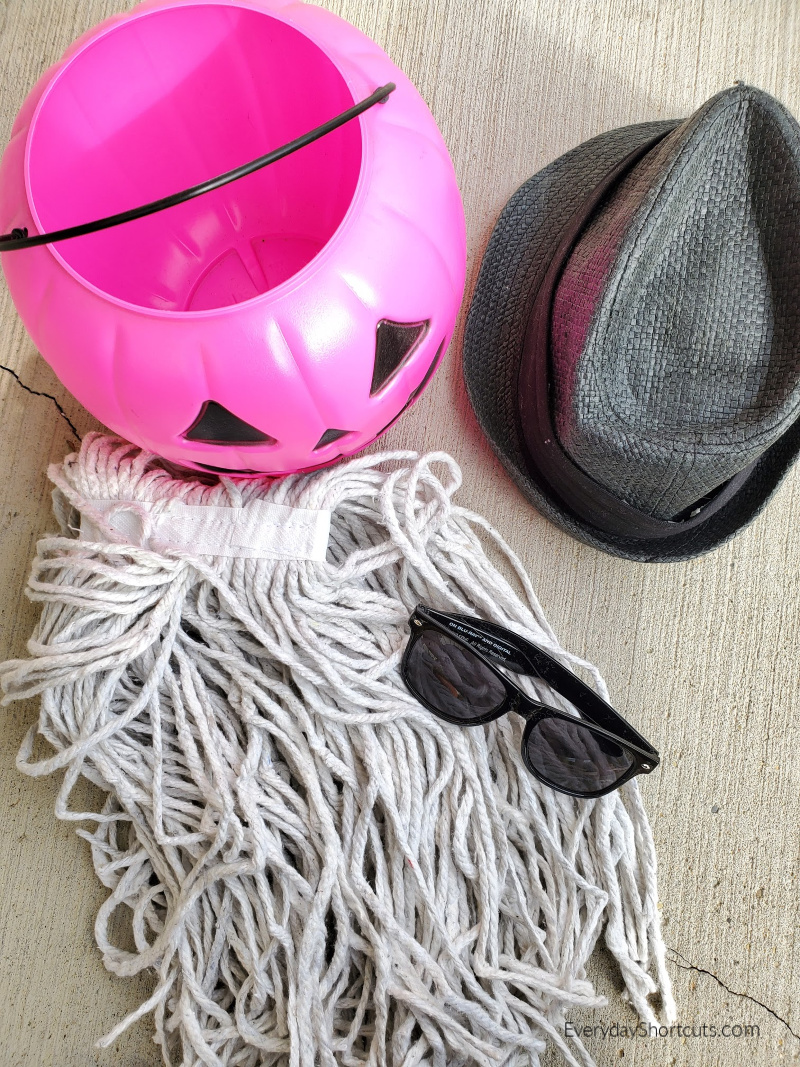 Directions
Take out the current handle on the pumpkin bucket.
Apply hot glue around the edge of the pumpkin bucket and apply the mop head to make it look like a wig draping over it.
Cut a circle in the top of the hat and glue the hat on top of the bucket and mop head.
Poke a hole on each side of the top hat and feed a string through the bucket holes and the top hat and leave it long enough to carry around.
Poke 2 holes where the eyes are on the bucket big enough to fit the sunglasses in. You may need to hot glue them to keep them in.
Your Cousin It bucket is ready to take around trick or treating or can even be used to pass out candy.
Long black V neck dress with jagged edges sweeping across the floor with black flats. Hair is straight parted down the middle with red lipstick and red nails.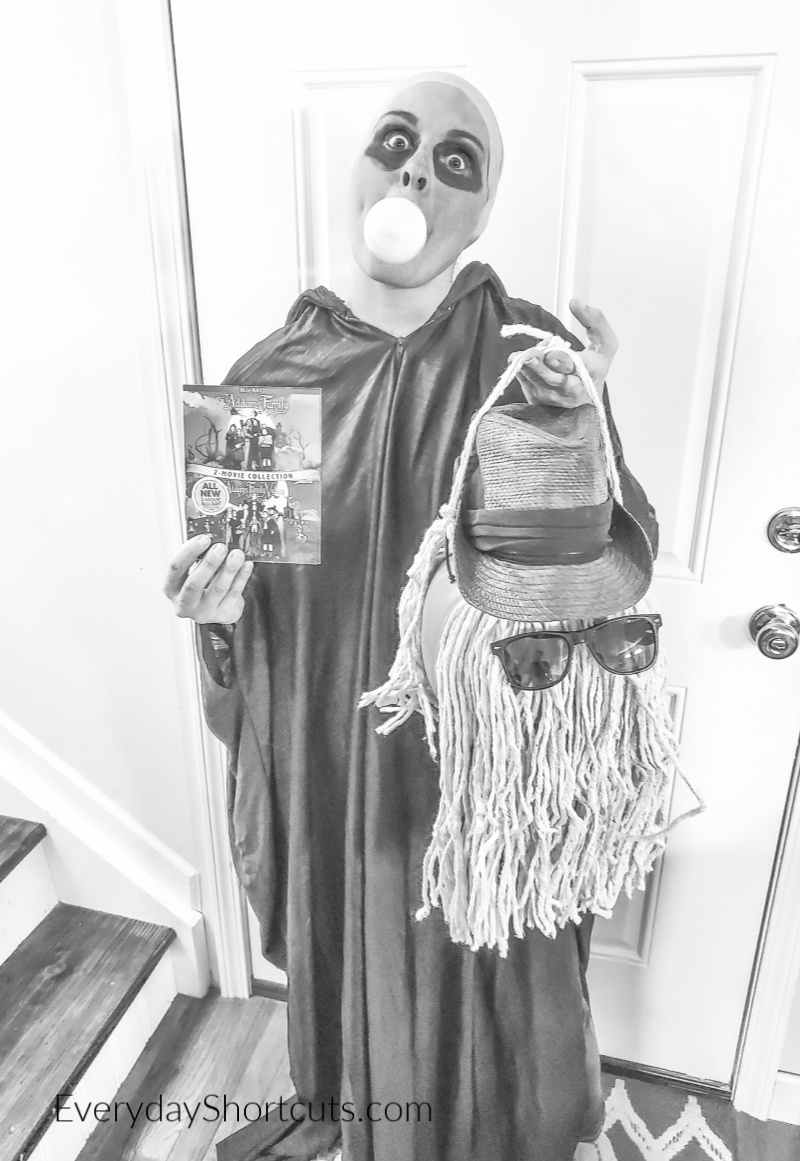 This costume is super easy to do and could possibly be found around your house. All you need is a black hooded robe, belt cord, white face paint, black face paint and a light bulb is optional.
Pinstripe suit with mustache, cigar hanging out his mouth and hair is slicked back.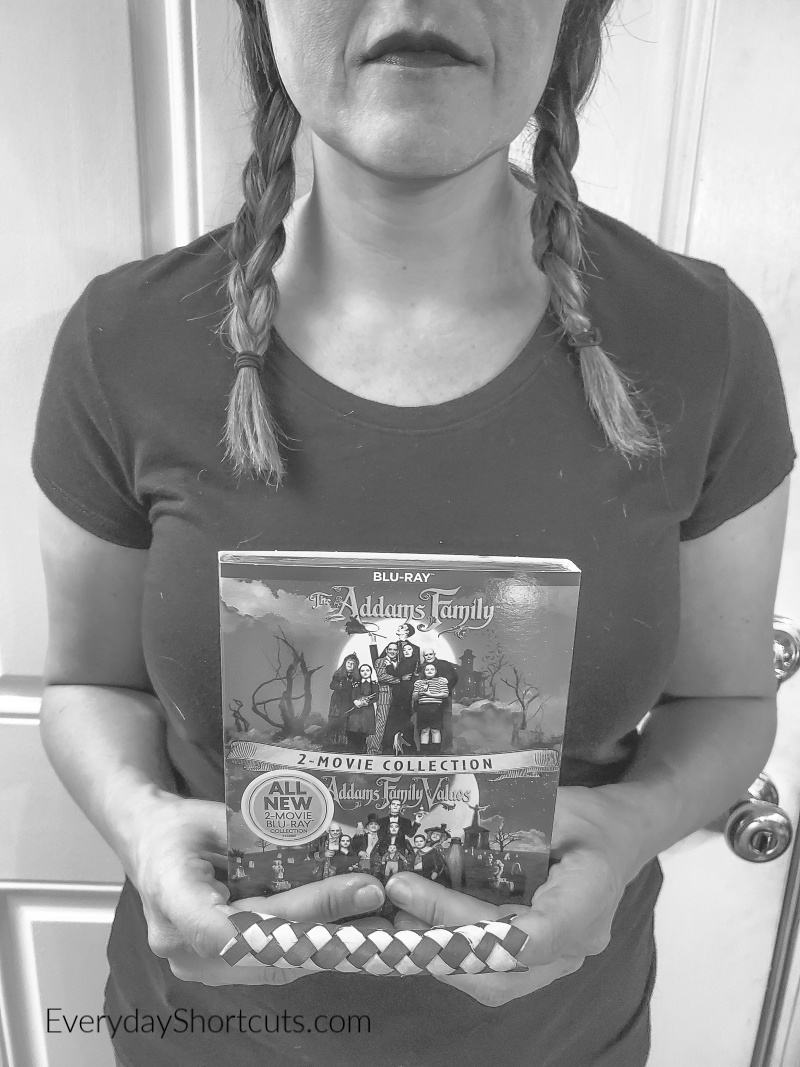 Black dress with white collar and cuffs paired with a matching square buckle black belt, black tights and black shoes. Paint your face white with black or red lipstick and wear your hair in 2 braids parted down the middle.
Black and white striped tee with black shorts, knee high black socks and black shoes.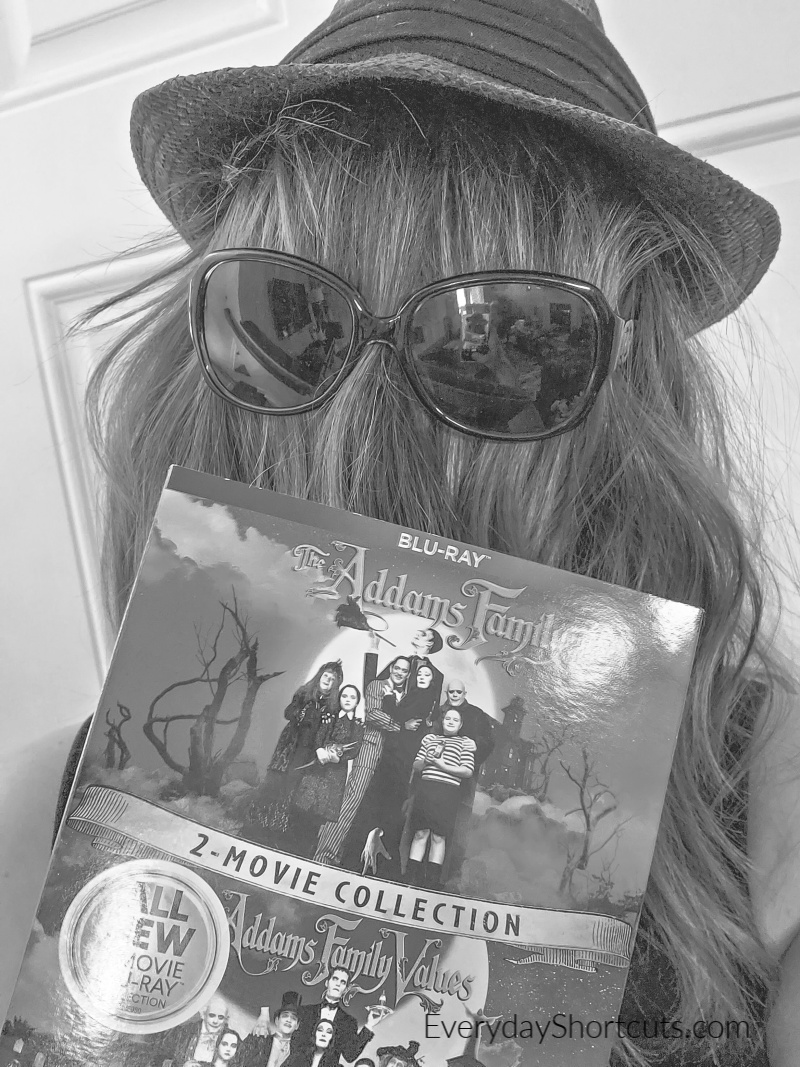 THE ADDAMS FAMILY Synopsis
When long-lost Uncle Fester (Christopher Lloyd) reappears after 25 years in the Bermuda Triangle, Gomez (Raul Julia) and Morticia (Anjelica Huston) plan a celebration to wake the dead. But Wednesday (Christina Ricci) barely has time to warm up her electric chair before Thing points out Fester's uncommonly "normal" behavior. Could this Fester be a fake, part of an evil scheme to raid the Addams fortune?
ADDAMS FAMILY VALUES Synopsis
It's love at first fright when Gomez (Raul Julia) and Morticia (Anjelica Huston) welcome a new addition to the Addams household — Pubert, their soft, cuddly, mustachioed baby boy. As Fester (Christopher Lloyd) falls hard for voluptuous nanny Debbie Jilinksy (Joan Cusack), Wednesday (Christina Ricci) and Pugsley (Jimmy Workman) discover she's a black-widow murderess who plans to add Fester to her collection of dead husbands. ADDAMS FAMILY VALUES is debuting on Blu-ray for the first time.
Pick up your copy of both of these movies in store and online for family movie night. Thank you Paramount Pictures for a copy of the movie and costume kit.