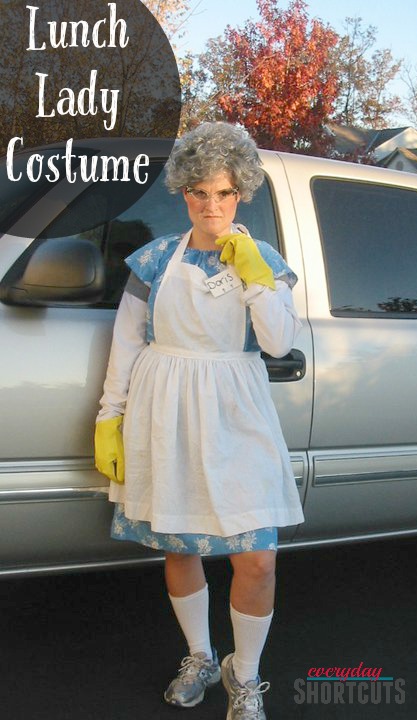 Lunch Lady Costume
Halloween is around the corner and if you are still looking for a costume for a party or for Halloween try this Lunch Lady Costume. I was able to use some items I had from home and whatever I didn't have on hand I found at the thrift store.
Items Needed
MuMu dress
White apron
Handmade name tag
Hairnet
Directions
Put a white apron over the mumu dress. You may need to wear a long-sleeved shirt underneath the dress depending on how cold it is.
Create a handmade name tag using a name badge, sticker, or laminated name tag.
Apply heavy blush and put on wig, hairnet, and glasses. Feel free to create a mole with brown eyeliner.
Pull up some athletic socks to mid calf.
Lastly add the Playtex rubber gloves.
There are several different ways you can pull off the Lunch Lady costume with items you may have on hand or borrowing from someone. You can also make it a couples costume if you have your other half be a lunch tray.