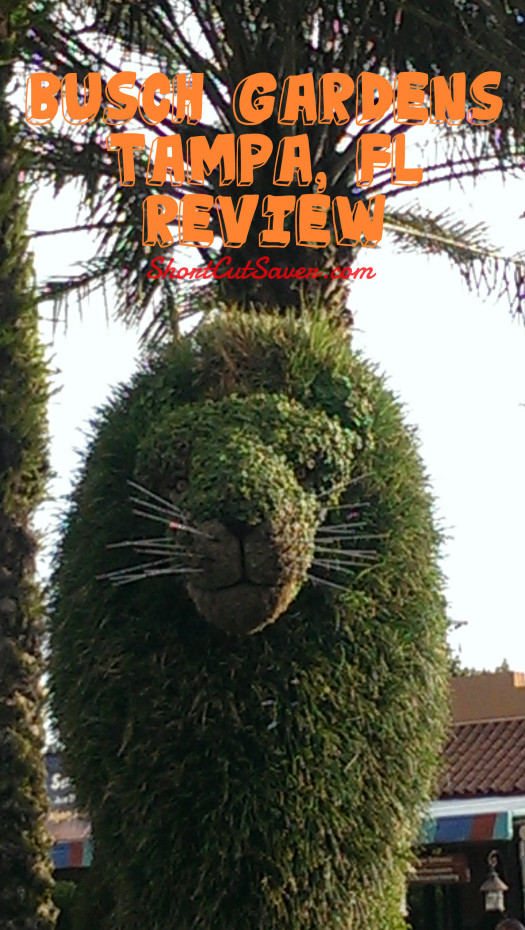 Busch Gardens is one of our favorite theme parks in Tampa Florida. It is a park that we come back to each year we are in Florida. Why do we love it? We love the thrill rides, animals, price, meal plan, and staff. This is a park that our whole family can enjoy as they have rides for small kids up to adults. They have 297 acres of with 8 roller coaster along with other attractions based on exotic explorations around the world. They also offer one of the country's premier zoos with more than 12,000 animals.
Our favorite ride is the Cheetah Hunt and have ridden it many times. It is the longest roller coaster I have ever rode at a length of 4,400 feet. When you first get on it, hold on, because it shoots you outside for the ride of your life. With the twists and turns it has to offer you will be sure to have a blast.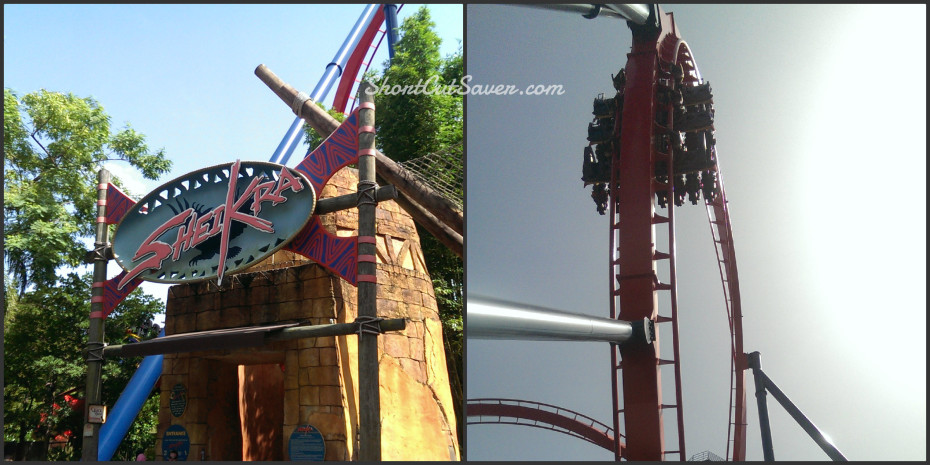 My husband and kids favorite ride is the SheiKra. It climbs 200 feet to the edge of a 90-degree drop that inches you mercilessly over the edge—and stops. At 70 mph you will go thru loops and an underground tunnel.
And if you want to cool off try the Congo River Falls, where you are bound to get soaked. Go thru thrilling plunges, looming waterfalls and a mysterious water cave are just a few of the surprises it holds. Our family had a blast on this one trying to figure out who is going to get soaked the most.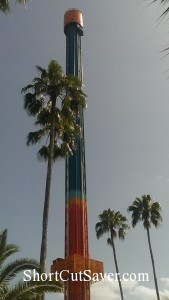 The New Falcon's Fury ride was not open yet when we visited. It is set to open later this summer. It stands at 335 feet and plunge you at 60 mph straight down a 90 degree tower.

For a kid-friendly trail to see the animals at Busch Gardens ride the Serengeti Railway. You will find Zebras, Giraffes, Ostriches, and more along the way.
We like to purchase the All Day Dining Plan where you can enjoy food and drink all day at participating areas for one low price. This is great on a hot day to cool off with a refreshing drink or a tasty meal.
You can purchase your tickets online for the best price rather than at the gate. Head on over to UnderCoverTourist.com to find the best deals for Busch Gardens Tampa.
Disclosure: I was given 2 tickets featured in this post to facilitate my review. All opinions are 100% mine and not influenced in any way.