Learn how to make a Breakfast​ Charcuterie Board​ with this easy step by step tutorial. This is one of my favorite boards to make filled with delicious breakfast food of bagels, waffles, muffins, bacon, and fruit.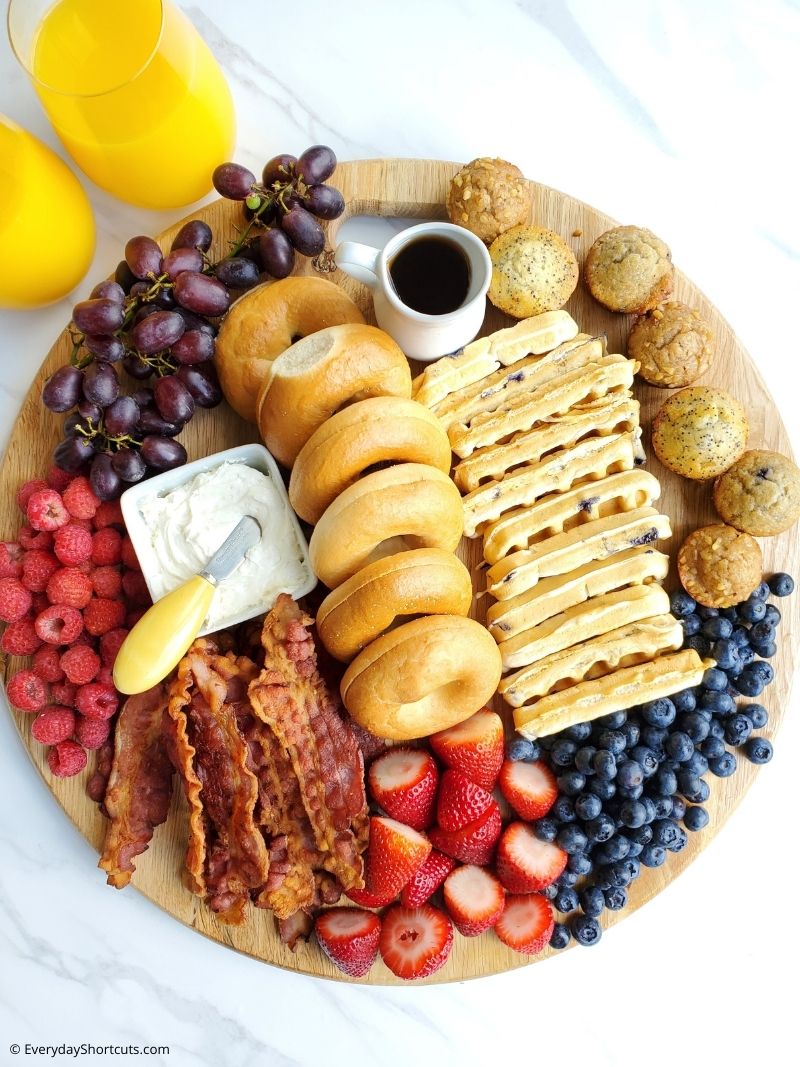 A breakfast charcuterie board makes a great buffet of your favorite breakfast foods. It would be great to make for Sunday brunch or even for Mother's Day or Father's Day. Add some orange juice, milk, coffee, tea or even mimosa's for the adults and you're set for all to enjoy.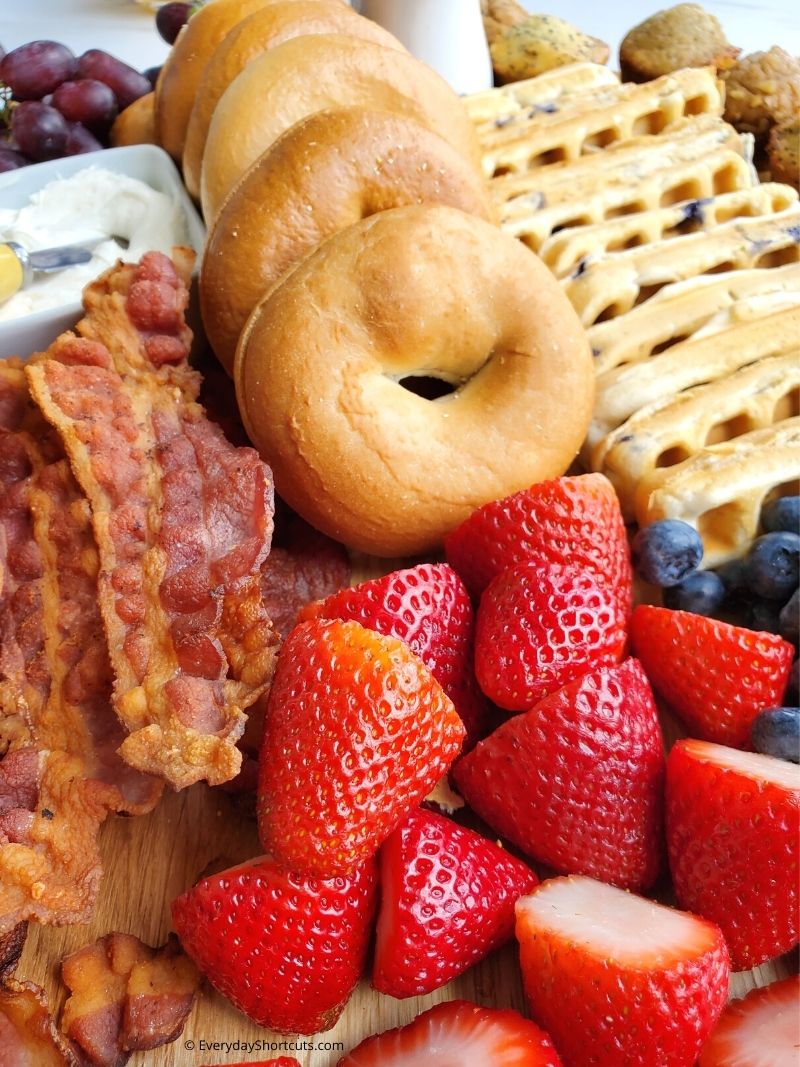 Have you seen my meat charcuterie roses? They would be a great addition to your board and easy to make with just one simple ingredient and prop.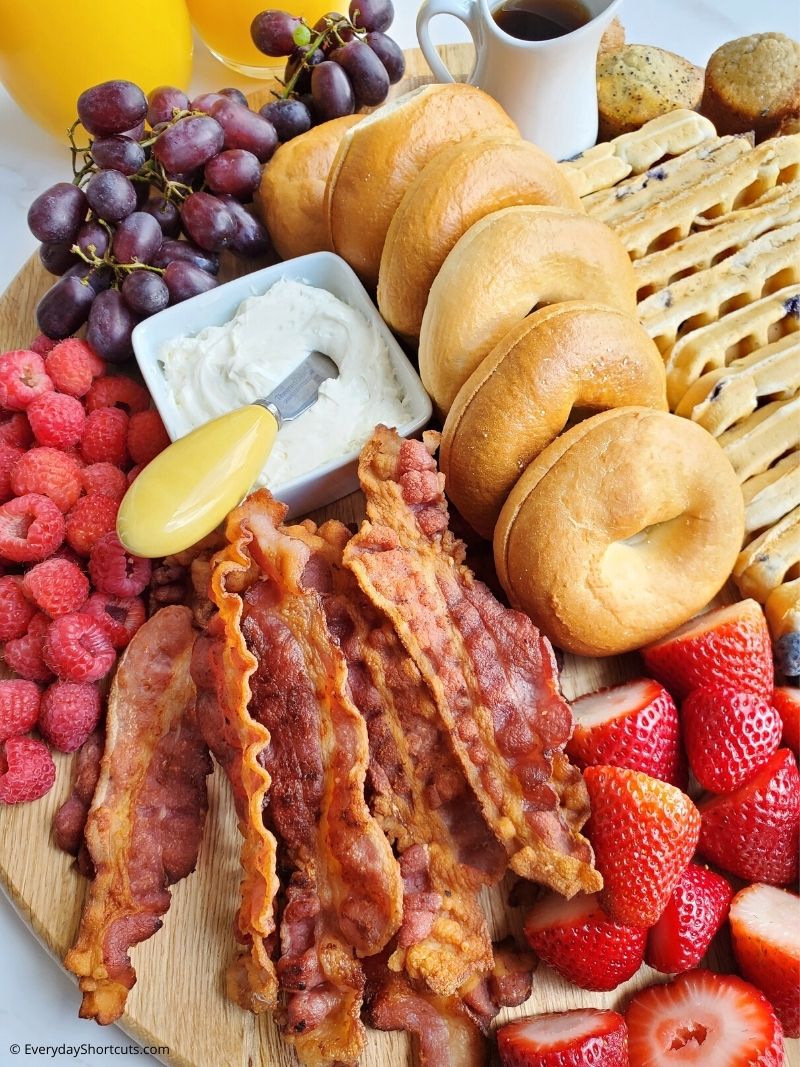 Breakfast/Brunch Ideas
With a charcuterie board you really can get creative and put just about anything on it that you want. Since it is a grazing board for everyone to enjoy finger foods are best where others can grab what they want. Some ideas that I like to use are listed below but feel free to make it your own.
Breads: mini bagels, pancakes, waffles, toast.
Pastries: mini croissants, muffins, donuts.
Meats: bacon, sausage, ham.
Fruit: strawberries, blueberries, raspberries, grapes, orange slices, bananas, melon, cantaloupe, pineapple, apple slices.
Condiments: cream cheese, syrup, butter, jams, preserves.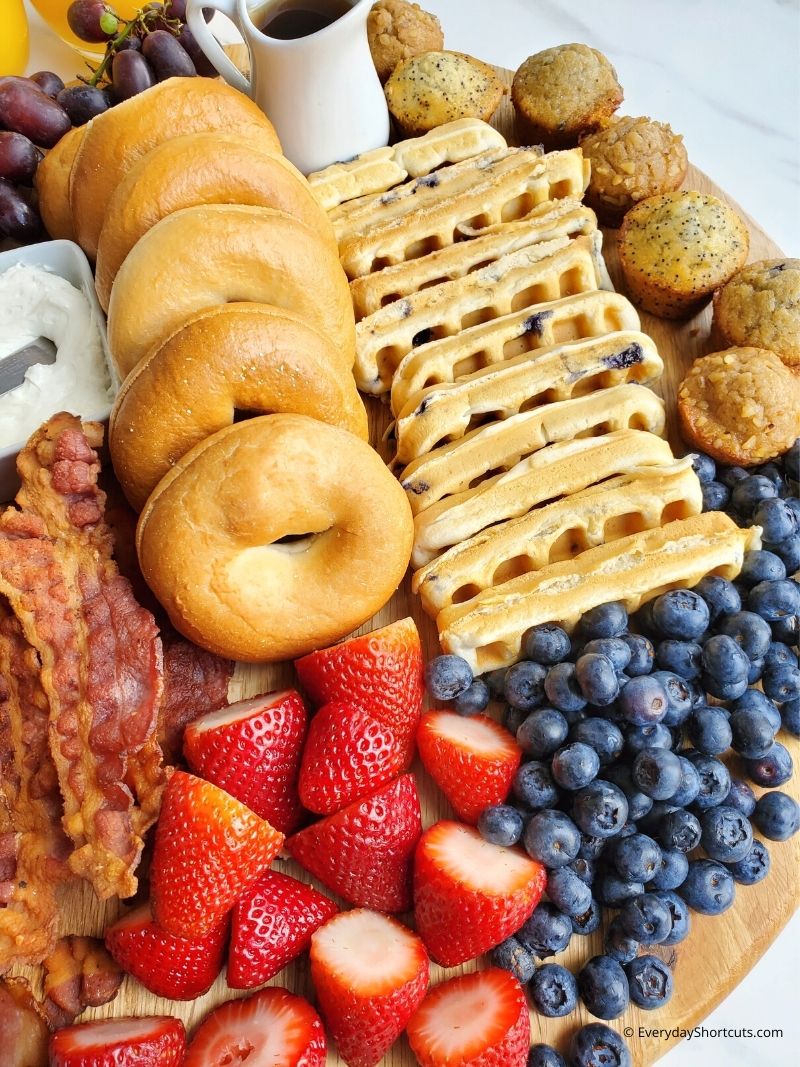 How to Make a Breakfast Charcuterie Board
Before you get started in making your board, you'll need a charcuterie board to put everything on. I found this oversized round board online that's inexpensive. If you want a different size or shape there are lots of other charcuterie boards to choose from in various styles and sizes.
Start with the center of the board and add what you want to be your focal point. Then, fill the rest of the charcuterie board with breakfast like items around the focal point until there is no more empty space.
Place out on display and enjoy!