This post has been sponsored by Dasani Sparkling® and Gold Peak® a registered trademark of the Coca-Cola Company. All thoughts and opinions are my own.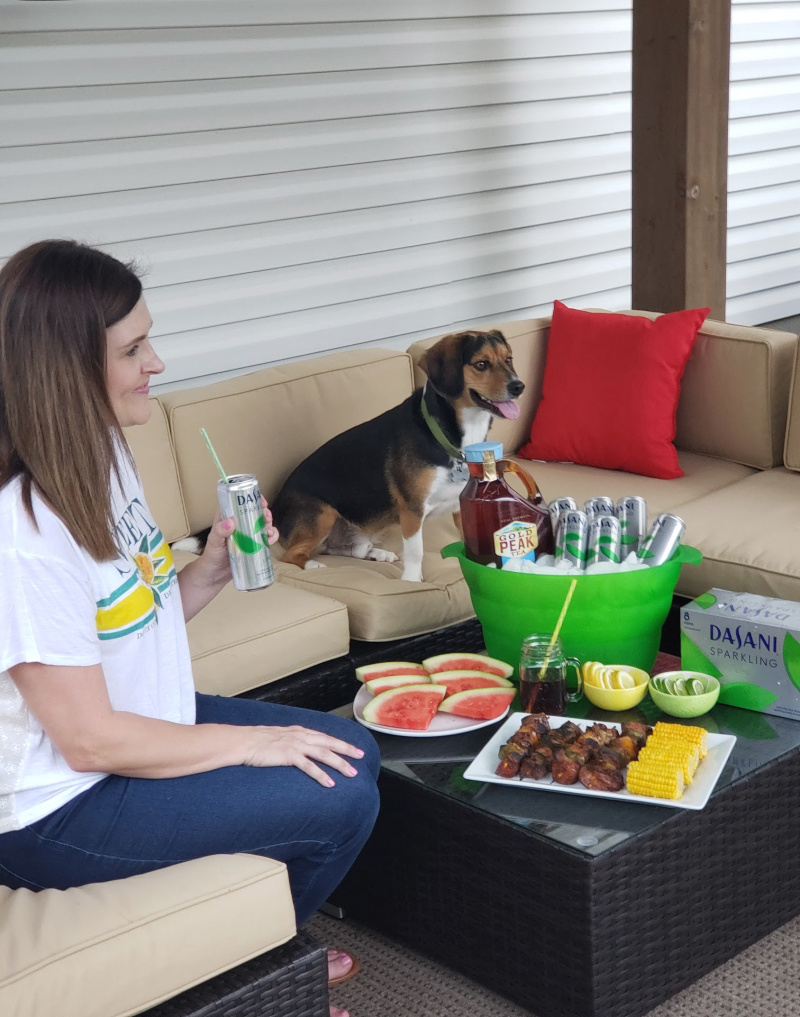 If you're like me, as soon as you hear the word "barbecue," your mind begins racing at 100 mph while causing your mouth to water uncontrollably. That sizzling beer brat seeping with all its juices or that perfect cut of seasoned steak that still has the slightest pink. Let's not forget about baby back ribs bathed with the most flavorful BBQ sauce that has you licking your fingers in front of strangers. Also, since it's Grilling Season with Giant Eagle, it's a no-brainer to jump in the car and drive straight to Giant Eagle to snag all my summer BBQ must-haves. Want to know how to throw the ultimate BBQ feast? Here are a few tips and tricks for the perfect summer BBQ, leaving an impression on your friends and family.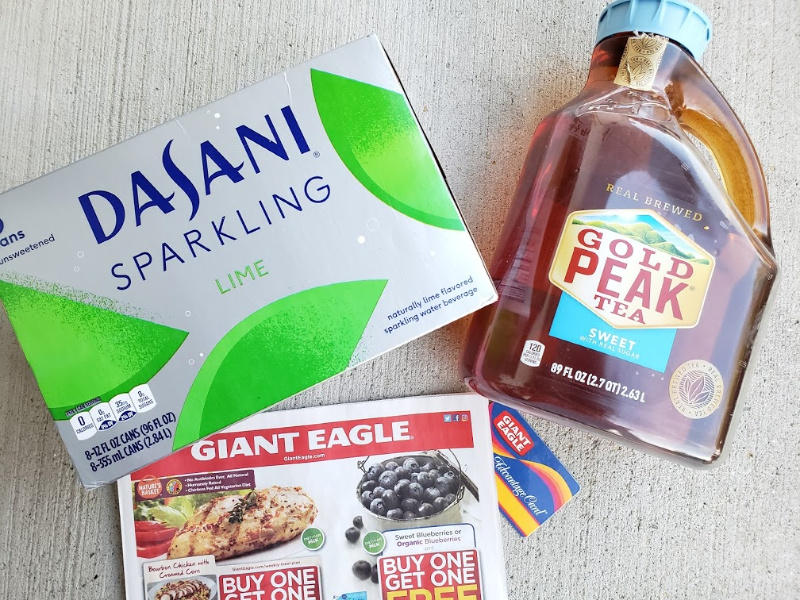 Summer BBQ Party Tips and Tricks
Food & Drinks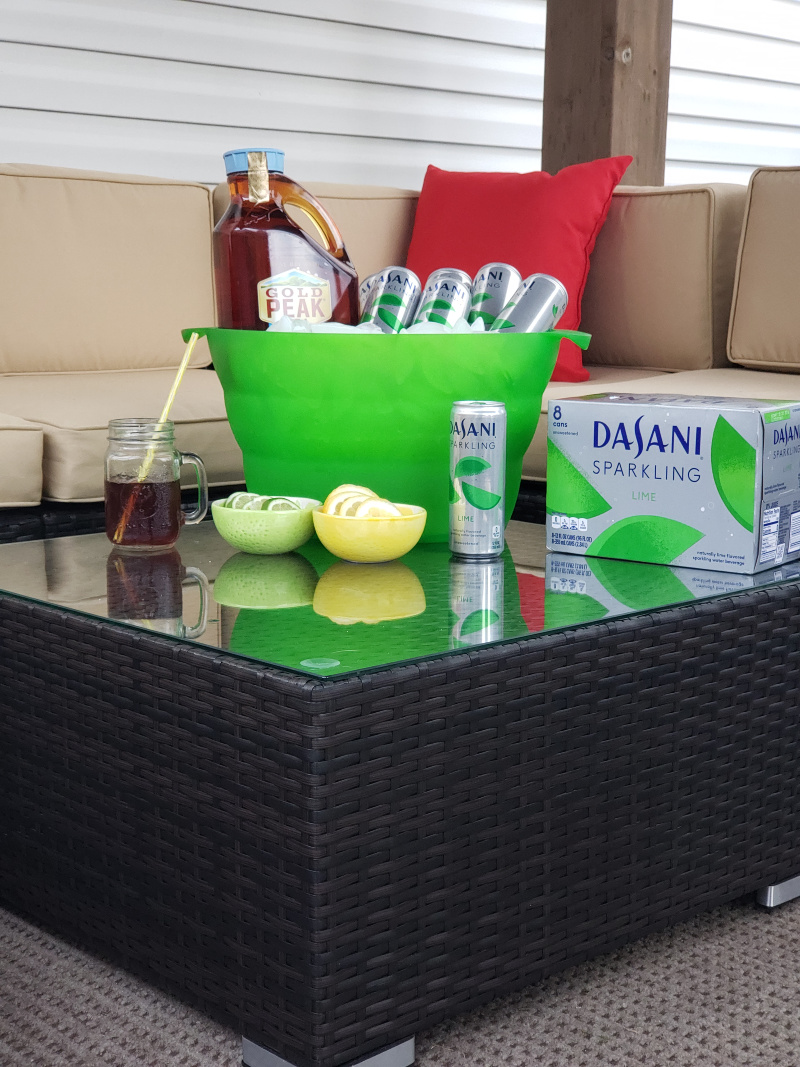 Ice Cold Drinks
There are a lot of different kinds of drinks you can have at your BBQ, but they must be ice cold. DASANI® Sparkling and Gold Peak® REAL BREWED Tea are great to have at a summer BBQ because they are refreshing and a hit with all the guests.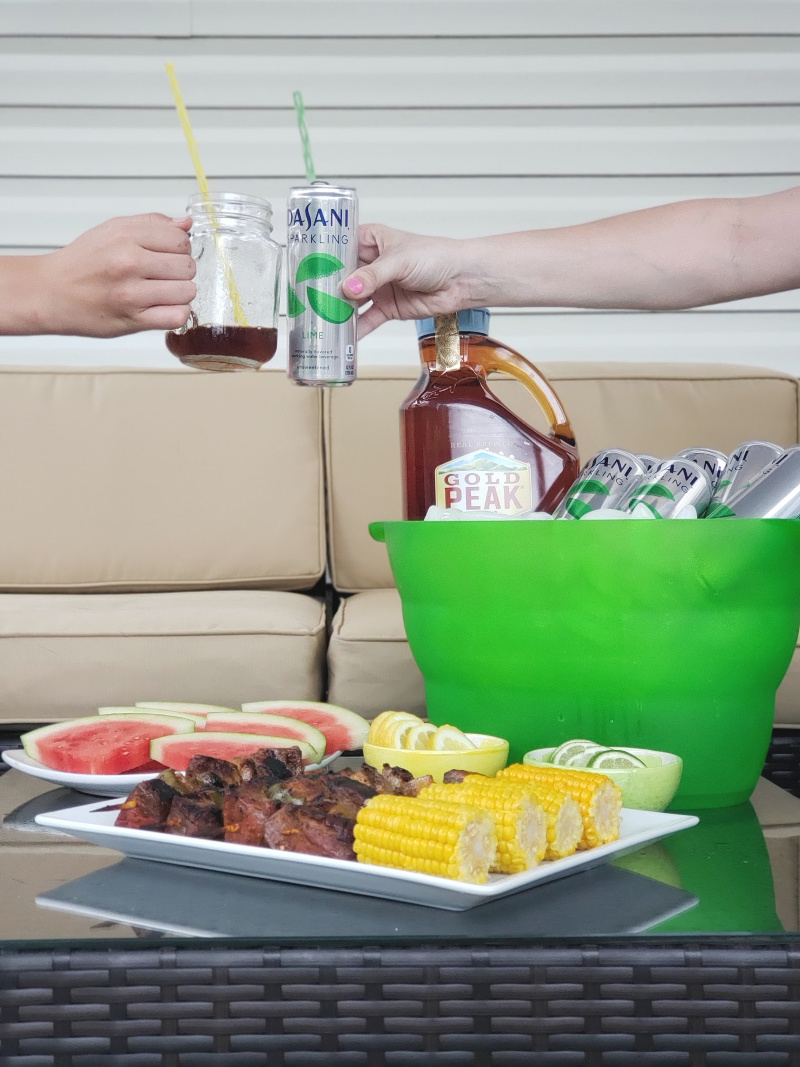 DASANI® Sparkling has no artificial flavors, no juice and zero calories. Summer would not summer without sweet tea. Gold Peak® Tea has the right amount of sweetness that is real home brewed from real tea leaves and sugar. This drink is perfect for sharing with friends and family.
Compliment your summer grilling with the refreshing taste of Dasani® Sparkling Water, savor the moment, and enjoy the real brewed taste of Gold Peak® REAL BREWED Tea this summer. Check them out at your local Giant Eagle today!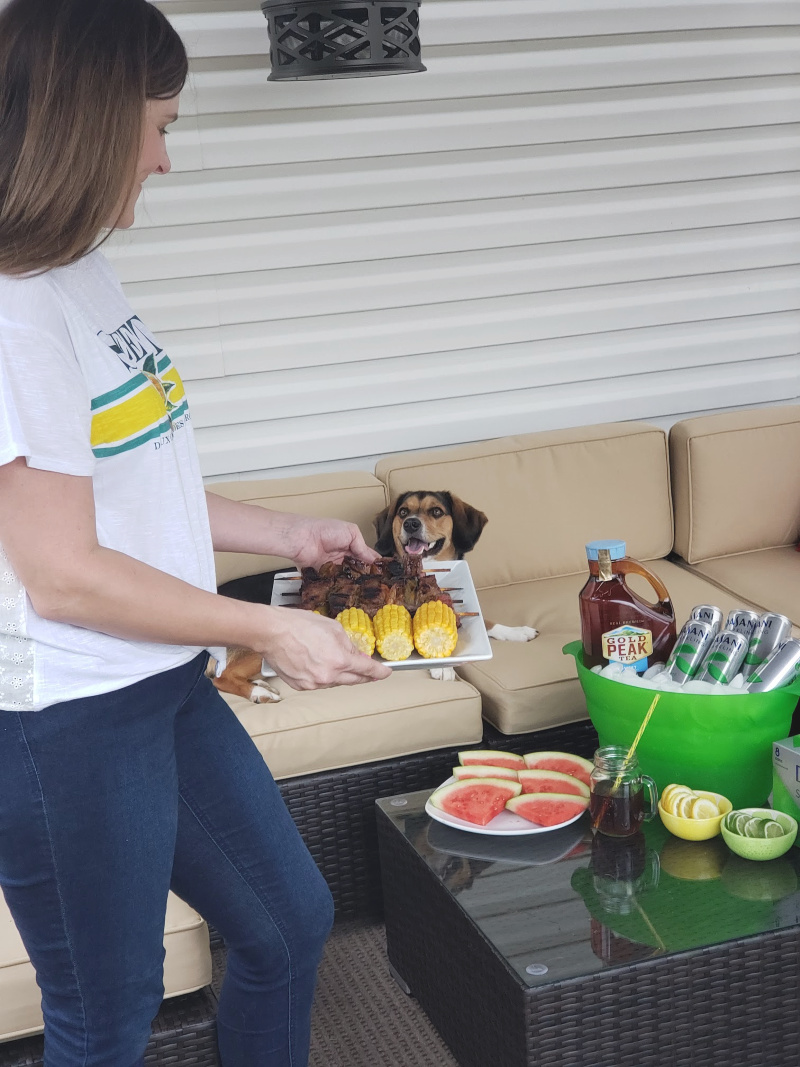 Choice of meat
While picking out a steak, most grillers will go after the cut of steak with the least amount of fat to get more meat for their buck. However, the fatty part of the meat while cooking actually adds the juices and flavor to the rest of the steak and a lot of it gets cooked away in the process. Afterwards, you can cut off any undesired fat that is left over.
If you are having burgers, choose one with less fat as they tend to cook and taste better. You can pick up patties that are premade and ready to cook or you can make the patties yourself with a burger press. Nowadays, there are many options of burgers to choose from, like plain or injected with extras such as bacon and cheese.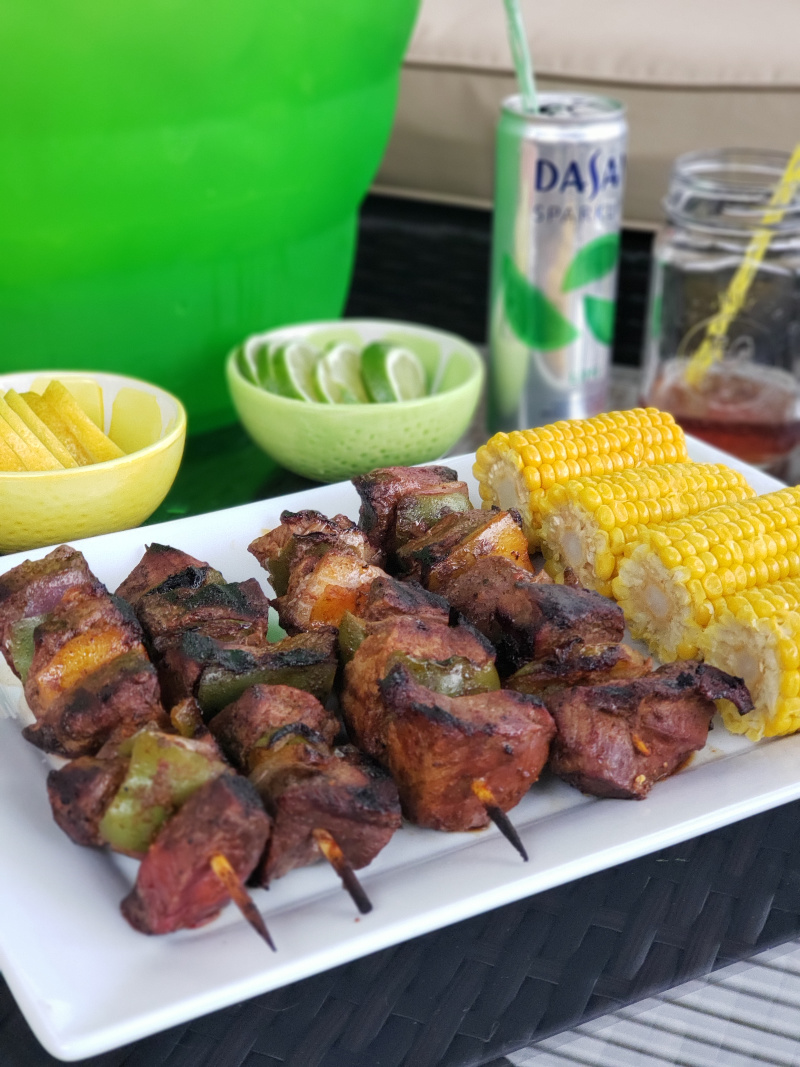 Marinade and seasoning
You can't just slap a piece of steak or hamburger on a grill and expect it to taste dynamite! You need to experiment with different seasonings and marinades, according to your preferences. Soaking your meat in marinade for several hours will help tenderize the meat as well as ensure that the juices have all been soaked up. For best results, marinate your meat the night before you plan on grilling out. If you choose to use a dry rub, make sure to add plenty to the steak or burgers—giving it the ultimate desired taste.
Side Dishes
These are a necessary when throwing a BBQ feast and must pair well with your main dish. Some side dish ideas are corn on the cob, watermelon slices, summer salad, coleslaw, and french fries to name a few. Don't forget to throw in an appetizer and dessert or two!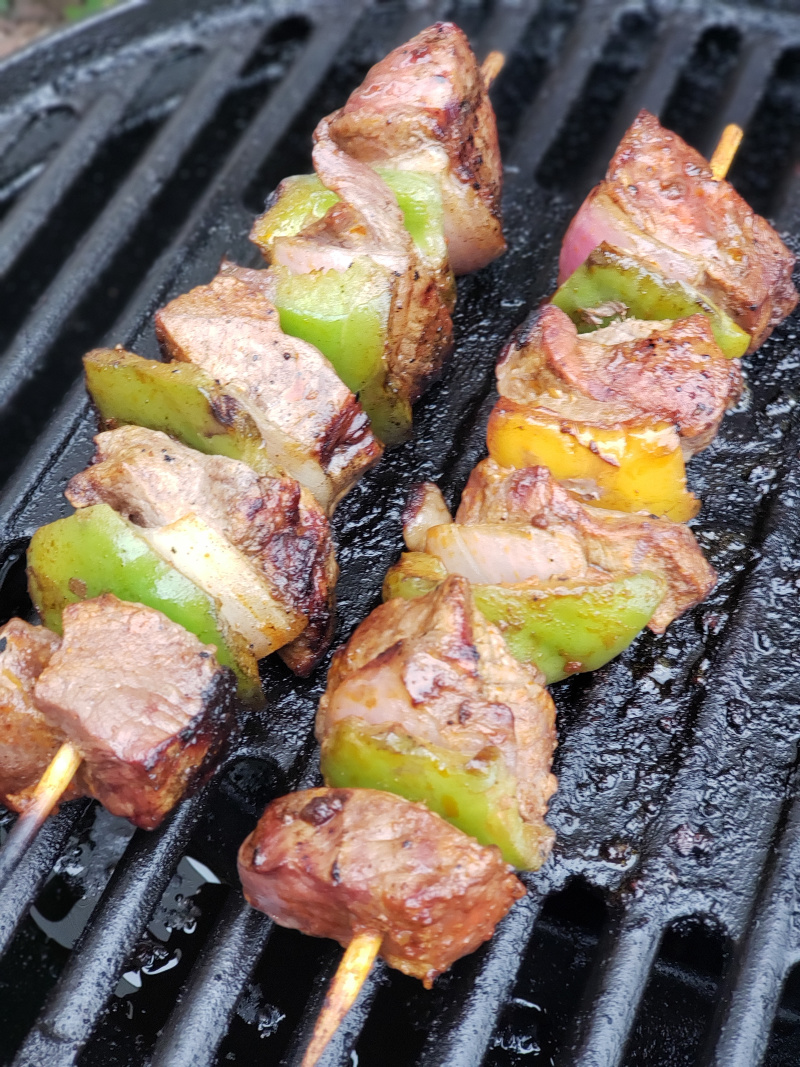 Preparing the Food
Always start with a clean grill
After you have pre-heated the grill, take a grill brush and clean off any old residue from previous grilling so that your meat has a clean surface to sit on. This will prevent more flare-ups then necessary, as well as stop the meat from sticking to the grill.
It's all about the smoke
Many bbq experts will tell you that you should stay away from gas grills. While gas grills do a great job at cooking with heat, the meat misses out on any enhancement of flavor from the smoke. Cooking with charcoal and flavored wood chips will smoke your meat while adding more flavor to every bite.
Grilling temperature
When you fire up the grill, it's best to give around 20-30 minutes before any meat is added. This way, the grill is properly heated and the meat will cook better. You also want to avoid opening the grill too often to check on your meat, as this will slow the cooking process significantly.
The best way to cook your hamburgers, chicken, and ribs is on low, cooking for a longer period of time and ensuring that the meat on the inside is being cooked thoroughly.
When grilling steak, on the other hand, the temperature needs to be hotter and cooked for a less amount of time so that the meat does not lose its flavor and dry out.
It's also recommended to let your steak sit out at room temperature for 20-30 minutes before being placed on the grill. This will keep the meat from being cooked too quickly on the outside and the center from being too red.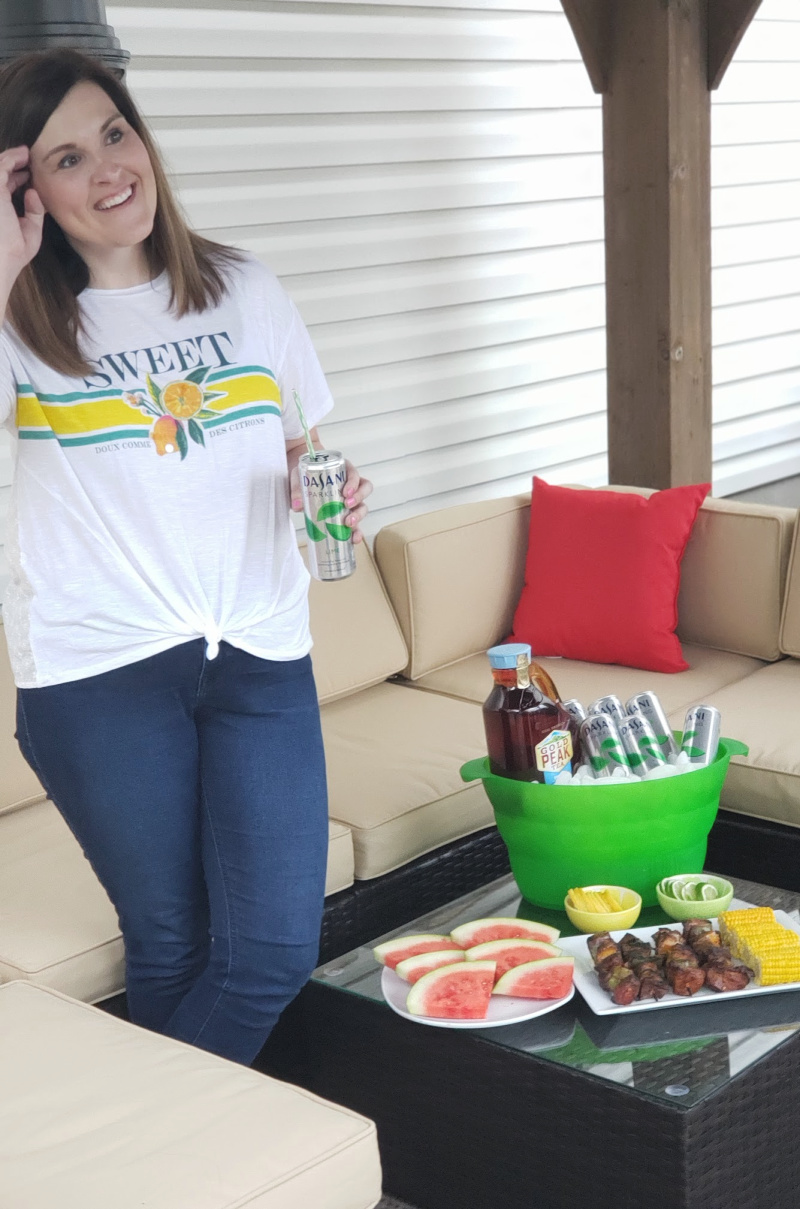 Entertainment
A playlist everyone loves
No one wants to be bored at a summer BBQ feast, so make sure you create a playlist before the party starts with music that everyone will enjoy. If your friends like a variety of music, throw in a little bit of everything.
Games that are not boring
Sure, small talk is okay, but you can only talk about the weather, kids, etc. for so long until boredom kicks in. When throwing the ultimate summer BBQ party, you must have the ultimate summer games to play. Yard games are pretty popular to play and can last for hours. Or if you want to get out of the sun, you can go for a classic board or card game.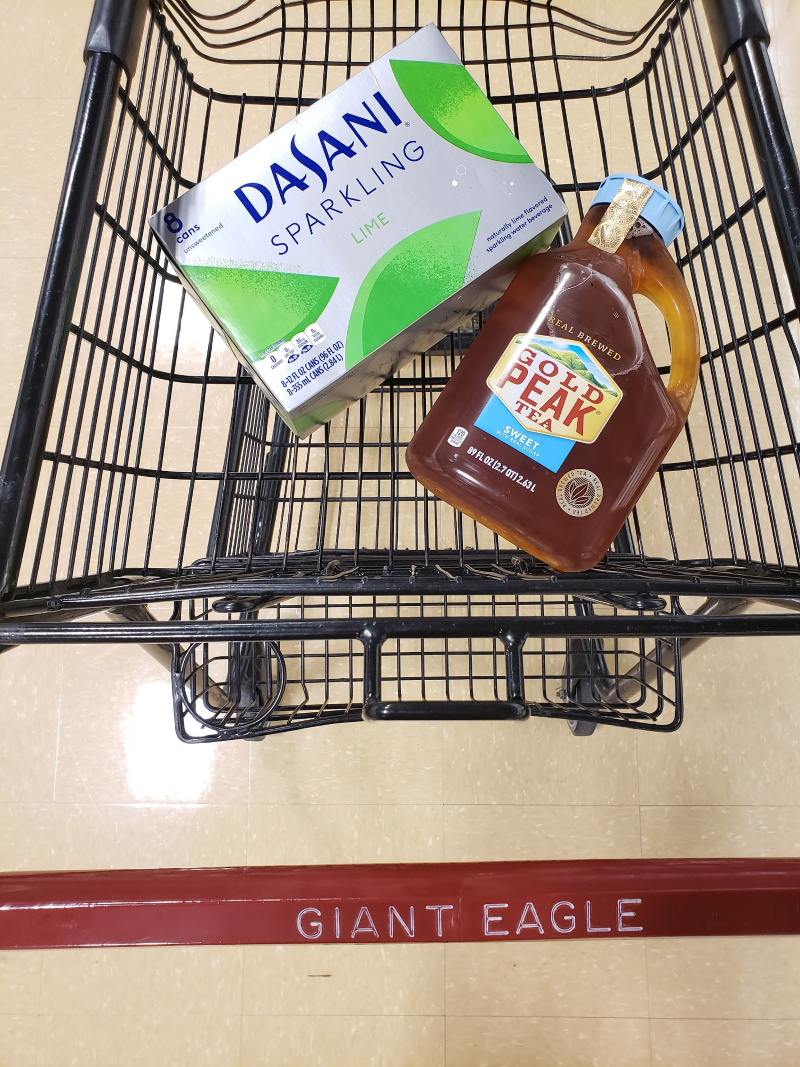 Most of the items on this list can be found in stores, online or can be DIYed but again, since it's Grilling Season with Giant Eagle, there's your one-stop shop for BBQ essentials. They have everything from DASANI® Sparkling and Gold Peak® REAL BREWED Tea, found in the beverage aisle along with meats, sides dishes, ice and other BBQ essentials. All you need to come up with is the music playlist and games and your ultimate summer BBQ feast is ready to roll! Raise your BARB-IQ at GiantEagle.com/Grilling.