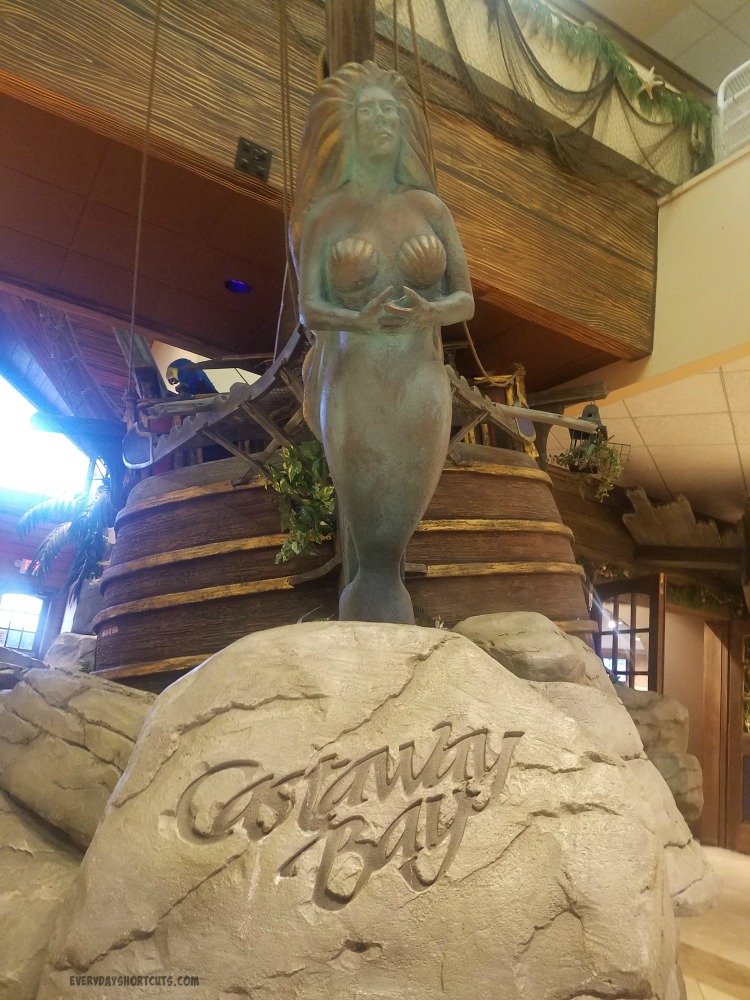 While we may not be able to escape this cold weather for good yet, we can at least escape it for a weekend at Castaway Bay in Sandusky, OH. The weather is always 82 degrees filled with bright colors and palm trees. That's enough to make anyone happy in these cold dreaded months. While I stayed there with my family last month, I learned some things that I didn't know about from previous trips that I thought I would share with all of you.
7 Things You May Not Know about Castaway Bay
Solve a Mystery
You may not know it but at the front desk, you can find a piece of paper next to the daily activities list to solve a mystery. When you solve the mystery take the paper to the arcade to get a free arcade card with 4 credits on it. The activity is open to kids ages 3-12 years old and one per child.
Free Board Games
The front desk offers a wide variety of board games to choose from such as Monopoly, Jenga, Clue, Guess Who and more. All you have to do is give the front desk your ID and it is available first come, first serve basis.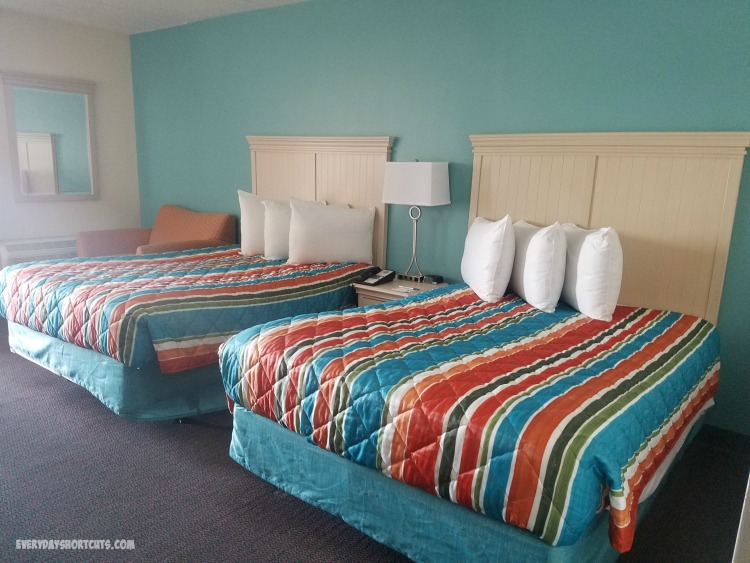 Kids 2 and Under Stay for Free
If you have kids 2 and under they do not require a wristband when entering the water park and can stay for free. There is a toddler pool area they can still enjoy featuring slides and more.
Daily Activities
Every day there are daily activities going on at Castaway Bay from games to crafts and more. Pick up a copy of the list at the front desk each day you are visiting as they are different daily.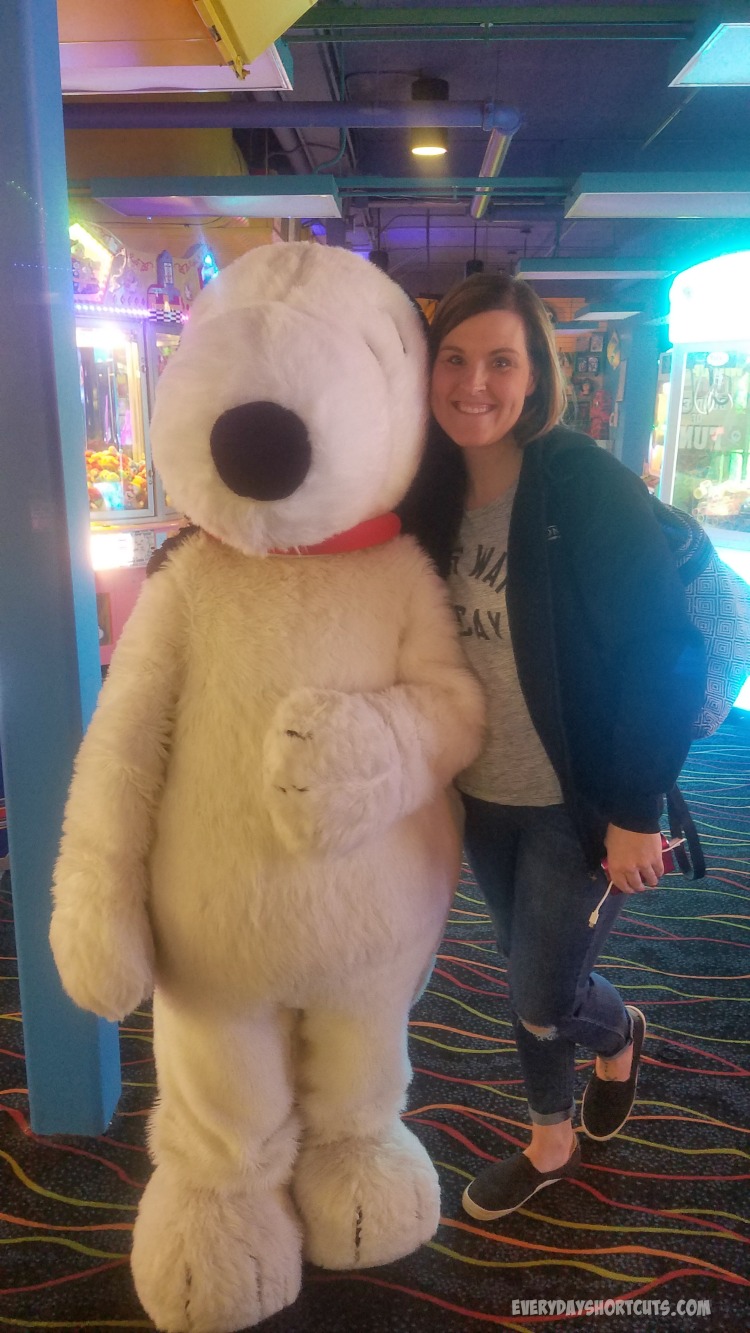 Plenty of Photo Ops
Whether you're hanging out with the Peanuts gang, swimming or next to a colorful wall there are plenty of photo ops throughout the resort to take and keep your memories forever.
Early Swim offered to Resort Guests
Check-in is at 4PM but if you are staying at the resort you are welcomed to come earlier and enjoy some extra swim time. The front desk will store your luggage for you until your room is ready. There are also locker rooms where you can change and rent to store your clothes if you need to.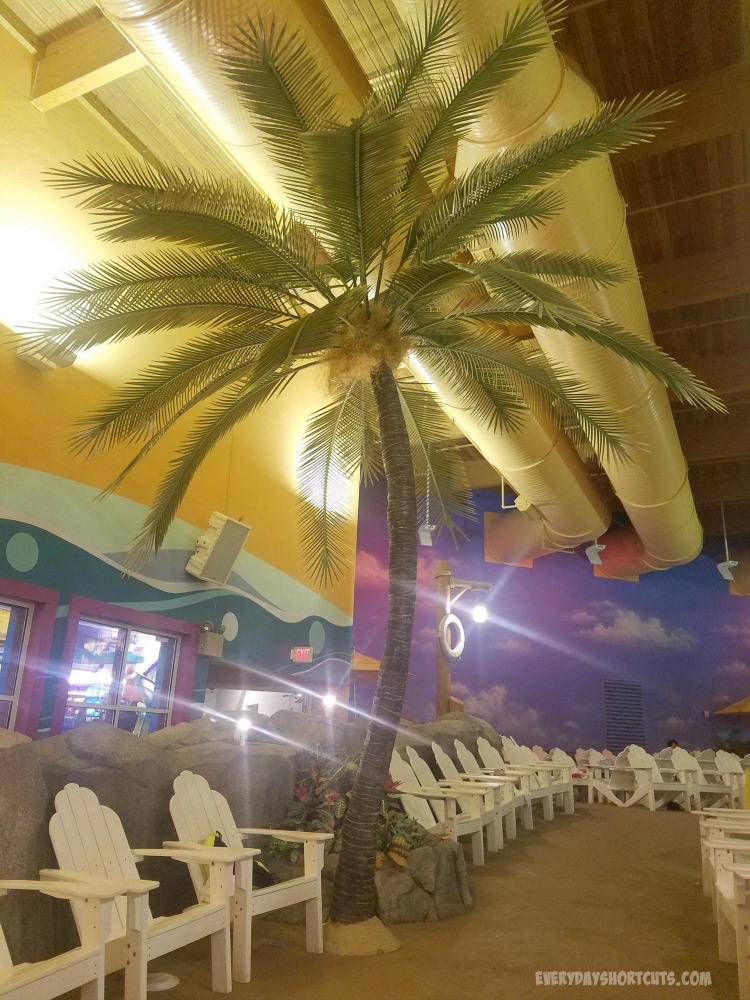 Warm Weather & Palm Trees No Matter What Season It Is
It is always 82 degrees inside Castaway Bay water park and filled with palm trees no matter what season it is. It's the perfect getaway especially during cold winter months when everyone is stir-crazy and needs to go away for the weekend.
Reservations can be made online at castawaybay.com or by calling 419.627.2106.
IT'S A GIVEAWAY!
Enter for a chance to win 4 day passes to Castaway Bay. All you have to do is enter by using the form below. One winner will be notified by email. Open to US residents 18+. Contest ends 3/19/18. Good luck!
Disclosure: I was provided a night's stay and passes by Castaway Bay featured in this post to facilitate my review. All opinions are 100% mine and not influenced in any way.