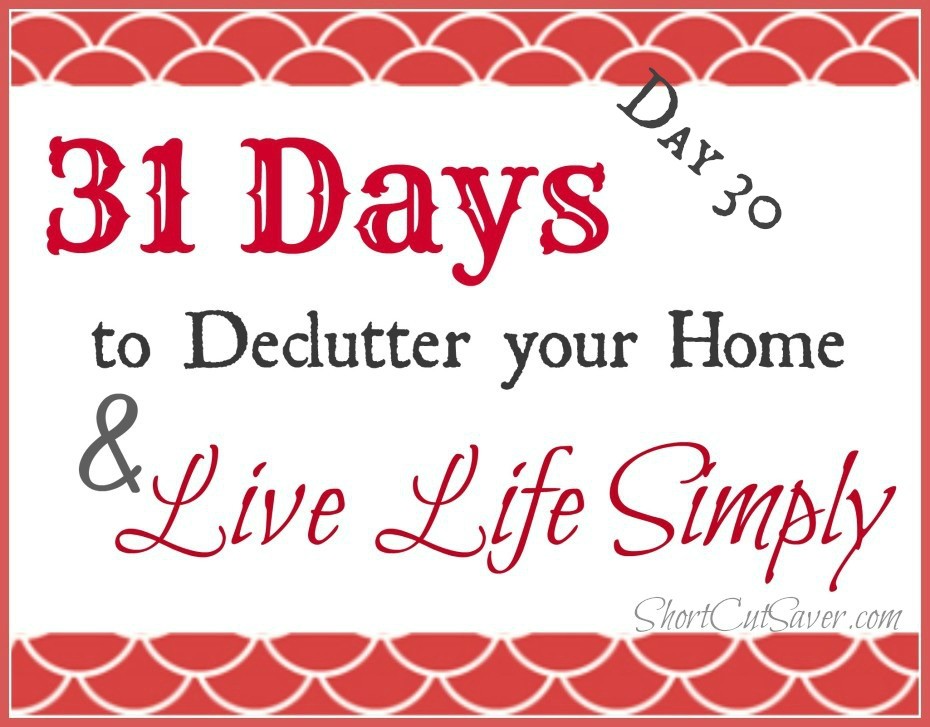 31 Days to Declutter Your Home & Live Life Simply: Tupperware
There is nothing that is more frustrating than getting a piece of Tupperware out and not finding the lid. I am not sure where these Tupperware lids go as they are like the missing socks in the dryer. Organizing your Tupperware can help you have matching items and more room.
Organizing your Tupperware
Throw away Tupperware that is missing a lid or damaged.
Throw away containers that are discolored or worn.
Match lids with the containers.
Stack containers on top of each other or into each other.
Use a large container to store lids.
Tupperware Storage Solutions
How do you organize your Tupperware?