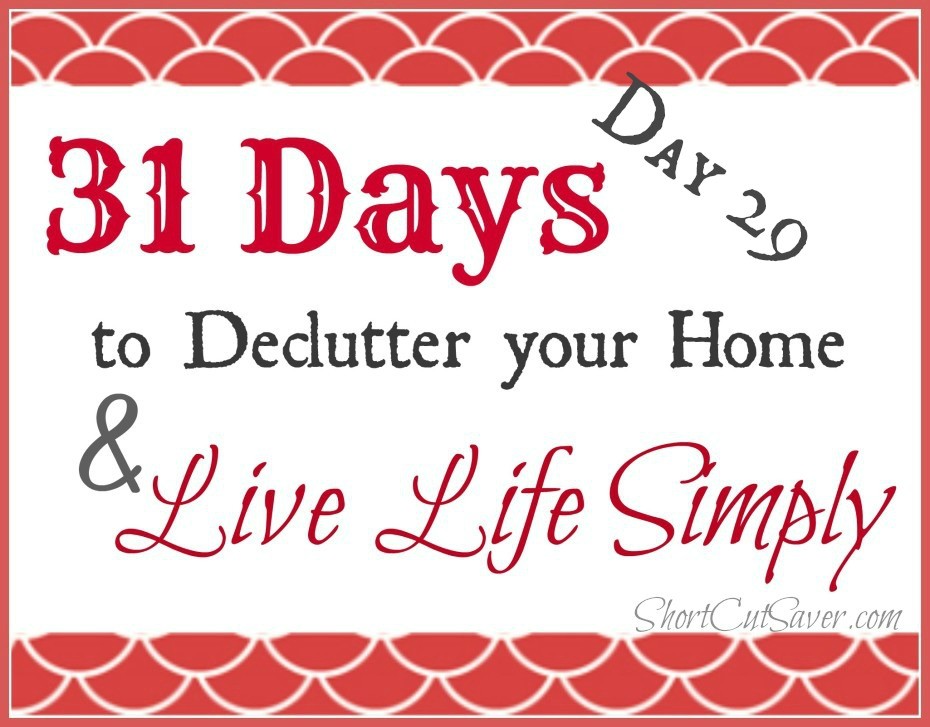 31 Days to Declutter Your Home & Live Life Simply: Cookbooks & Recipes (Day 29)
Do you tend to rip recipes out of magazines, newspapers, etc. and keep them in a pile? Have a clutter of cookbooks just lying around? While recipes are useful, the sources can clutter up spaces in our homes. Keeping the cookbooks and recipes in order will be easier to find the recipe you are looking for.
Organizing your Cookbooks & Recipes
Organize recipe clippings by categories and put into a binder or recipe box.
Toss any recipes clippings you are not going to use.
Toss or donate any cookbooks that you are likely to never use.
Organize cookbooks by categories on a shelf, bin, etc.
Storage Solutions for Cookbooks & Recipes
The 31 day challenge is almost over. How many rooms have you accomplished?