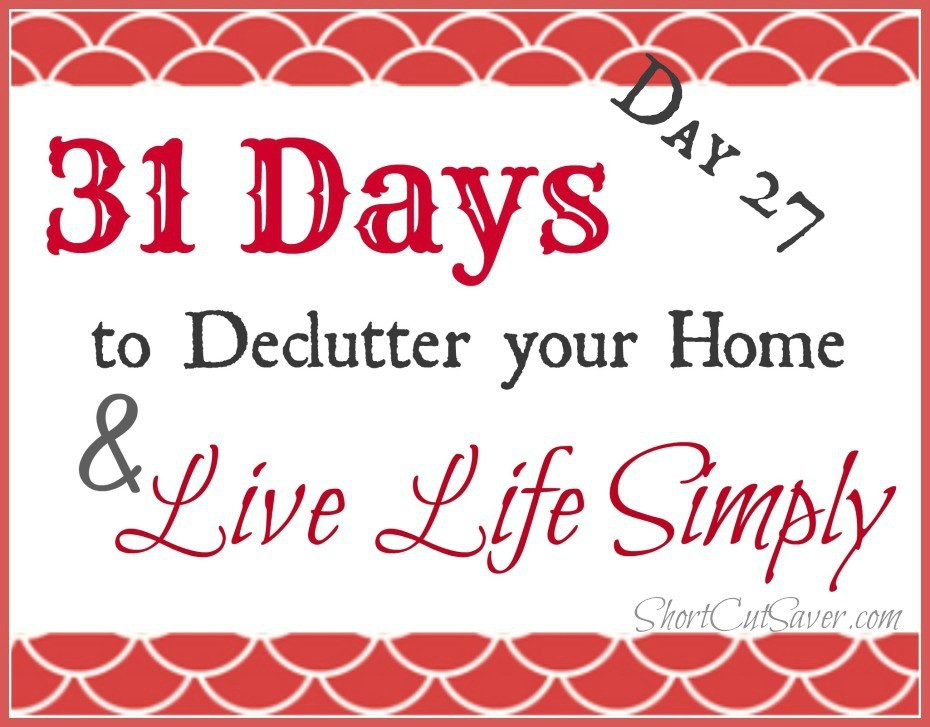 31 Days to Declutter Your Home & Live Life Simply: Refrigerator
Contents in your fridge may be taking up space making it hard to find what you are looking for. You may find expired food or leftovers that have been left there for a long time. Cleaning out your fridge will not only make it organized, it will also be clean and smelling better.
Organizing the Refrigerator
Throw out any food that has gone bad such as fruit, veggies, leftovers, etc.
Toss any expired condiments, sauces, spreads, etc.
If you are not going to use a food item that is still good toss or donate.
Organize drawers by categories.
Put dressings, marinades, spreads, etc. in the side compartments of the fridge.
Wipe out the entire fridge before adding the items back in.
Refrigerator Storage Solutions
Using these storage solutions will make your fridge look neater and everything will be in plain sight. Now you can just grab and go rather than searching thru you fridge for what you need.