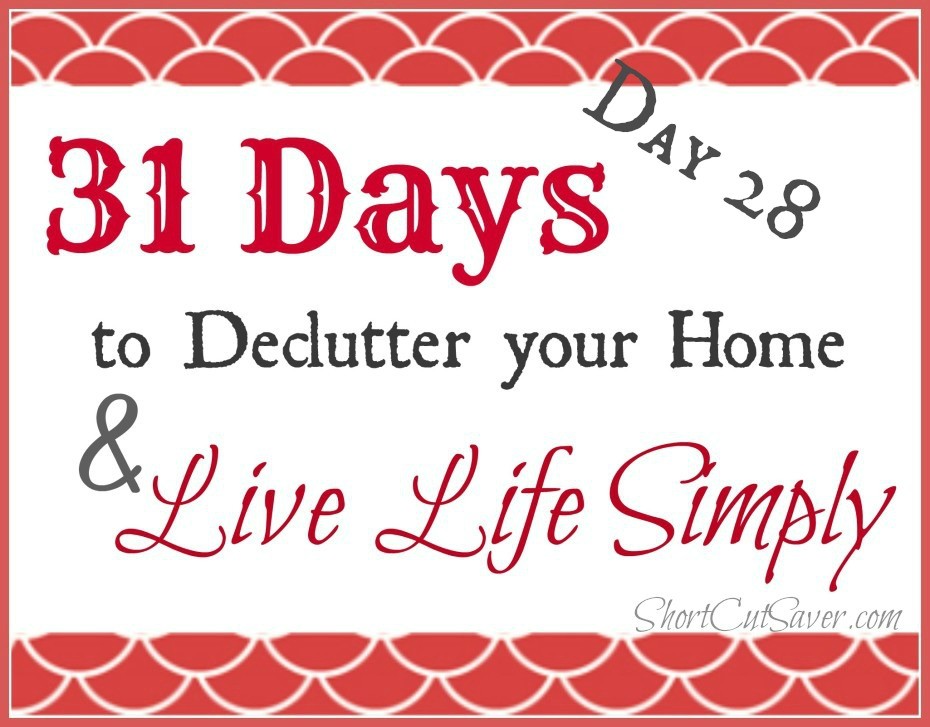 31 Days to Declutter Your Home & Live Life Simply: Garage
Going through the garage can be quite a challenge and may take more than a day or two to tackle depending on how much stuff you have. A garage tends to get cluttered with seasonal items, tools, extra supplies, and more. It's possible that you may not know what everything is stored in the garage. There is potential for getting rid of unwanted items making more room to move around.
Organizing the Garage
Go through one section at a time.
Set up your organizing system to make it go smoother.
Get rid of necessary trash, broken, and unwanted items.
Ask yourself the 5 questions to make sure you really need it.
Use storage bins, boxes, etc. to neatly store items and label each bin or box.
Declutter first and then clean garage.
Take your time and do it right.
Storage Solutions for Garage
Don't get discouraged cleaning out the garage. Take your time and be sure to go through the entire garage even if it takes you longer than a few days. You will feel so much better when you get it finished!