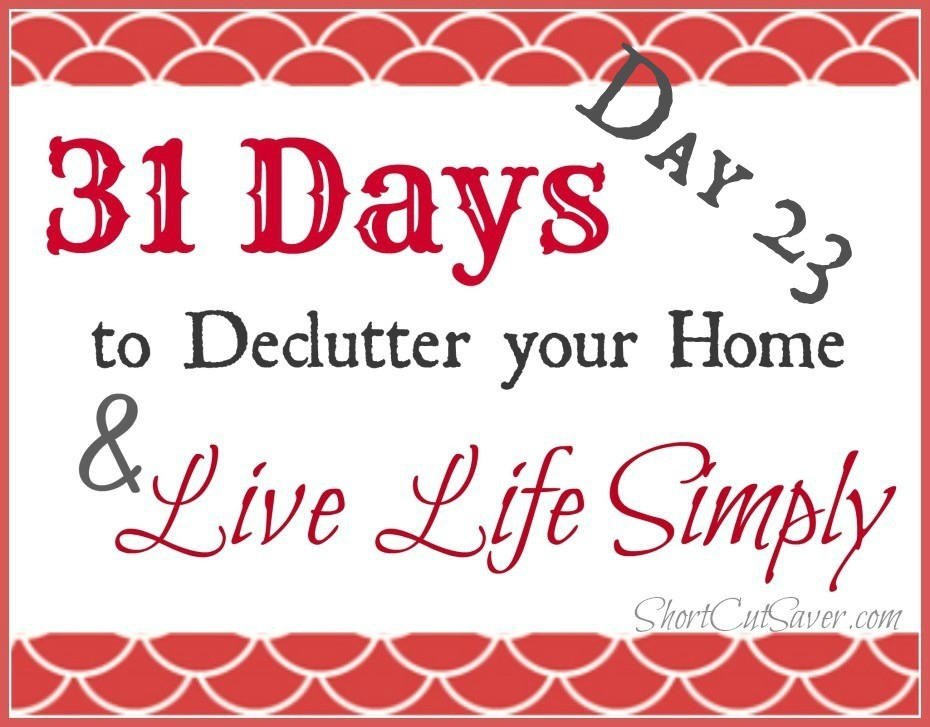 31 Days to Declutter Your Home & Live Life Simply: Digital Photos
Digital photos may not take up space in your home, they do however, take up space on your memory card. This may make it difficult to find that photo you have been looking for or you may run of out room to take more photos.  Photos are made for memories not to be sitting on a memory card.
Decluttering your Digital Photos
Go thru the photos on your memory card to see which ones can be deleted right away.
If you have multiples of the same photo, pick the best photo to keep and delete the others.
Delete any blurry or people's heads missing in the photo.
Print the photos you want to keep by using an online service such as, Shutterfly or York Photo.
Download photos on your computer and keep them in a file that you can go back to.
Clear your memory card to create new memories!
Try to keep up with clearing out your digital photos monthly if you take a lot of photos or every few months. I went thru my photos today and cleared over 2,000 photos. Some of them I didn't even remember taking as they were from last year.
How many photos do you have stored on your memory card?