What's New at Cedar Point in 2019
Cedar Point is one of our favorite getaways to take every summer with the family. It's so close to home, filled with fun and plenty to do for everyone. There are some new things added to the park this year and my family and I got to check them out thanks to Cedar Point for supplying us with tickets to the park.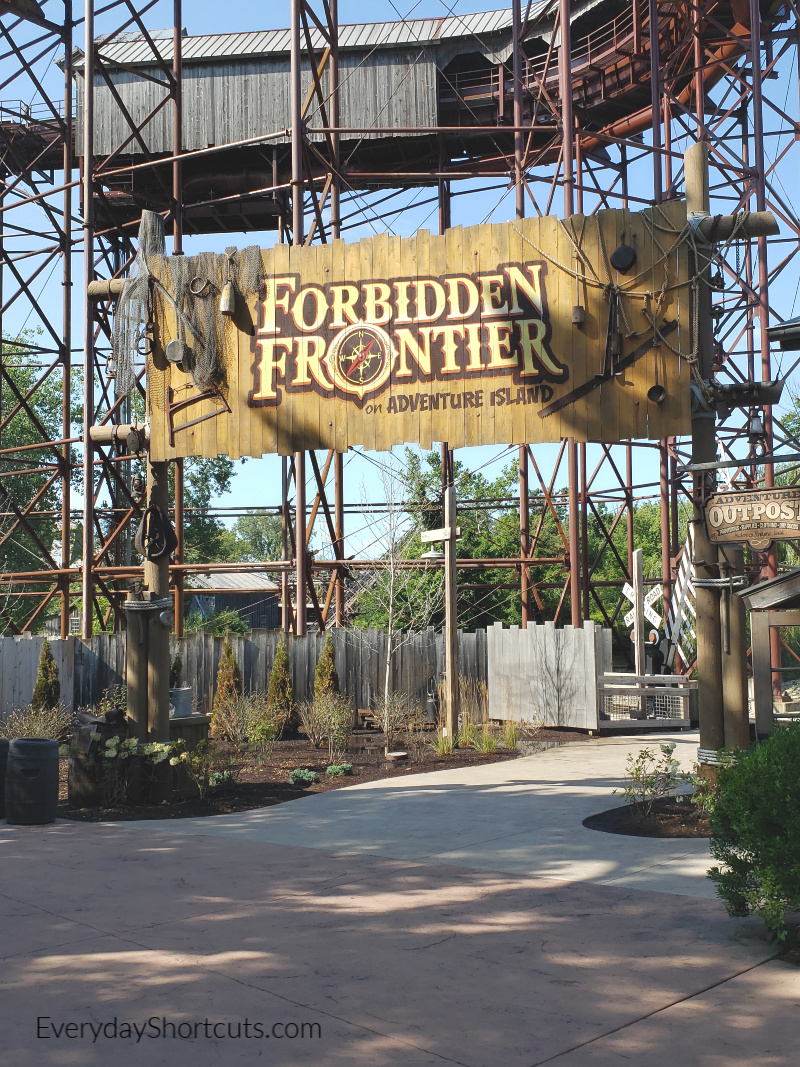 Go on a family friendly adventure and explore the different parts of Forbidden Frontier through an interactive story. This was formerly where Dinosaurs Alive once was and now replaced with Forbidden Frontier on Adventure Island.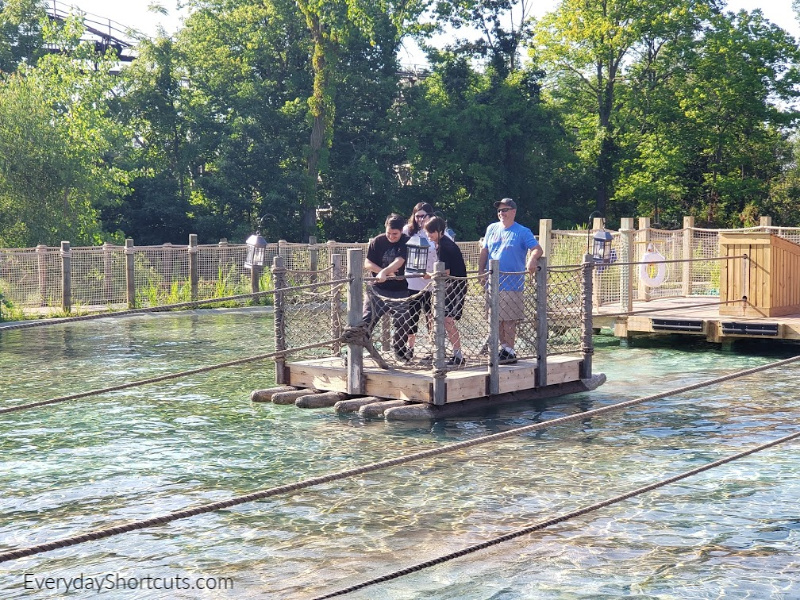 You will first arrive at Snake River Swamp. Walk across the boggy bridge and jump on 4 person raft to pull your group across snake river swamp. This is a great activity to get the whole family involved to see how fast they can get to the other side.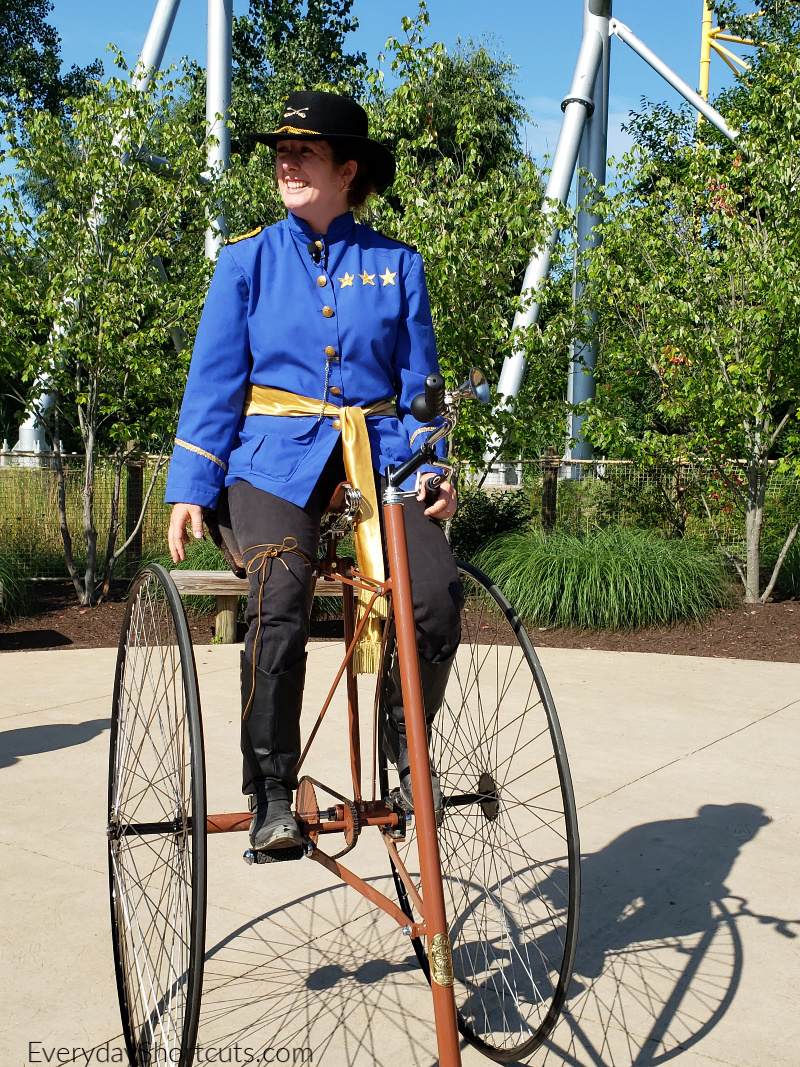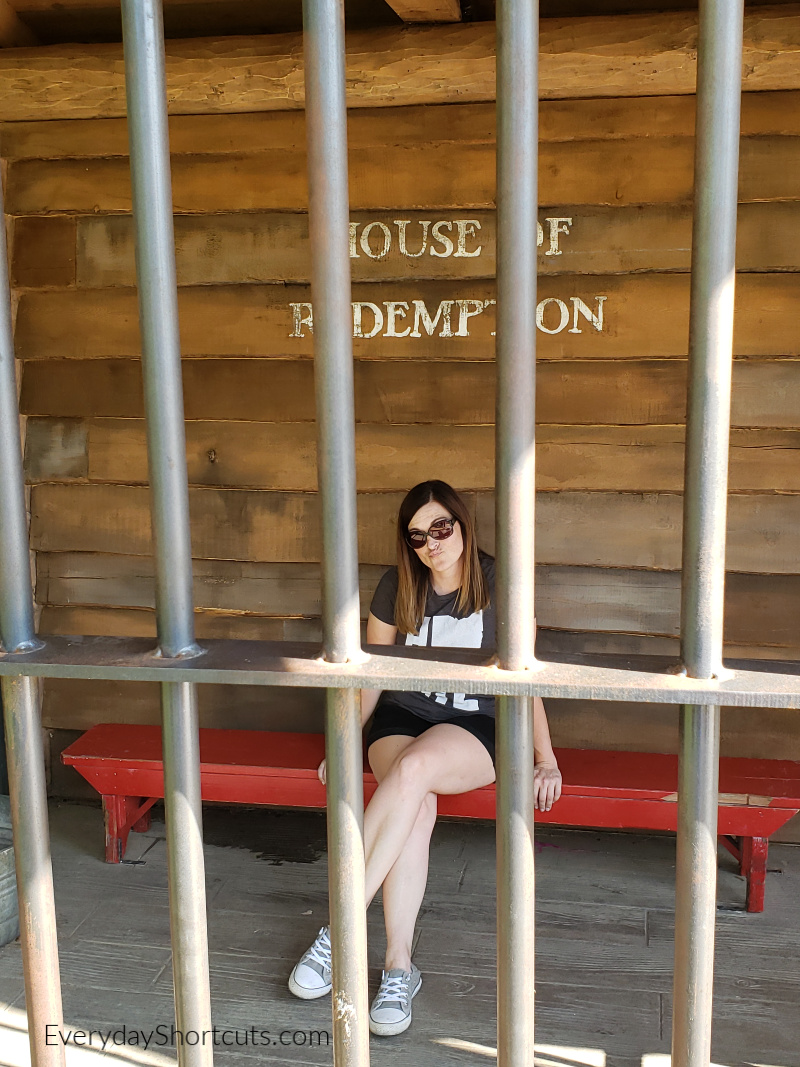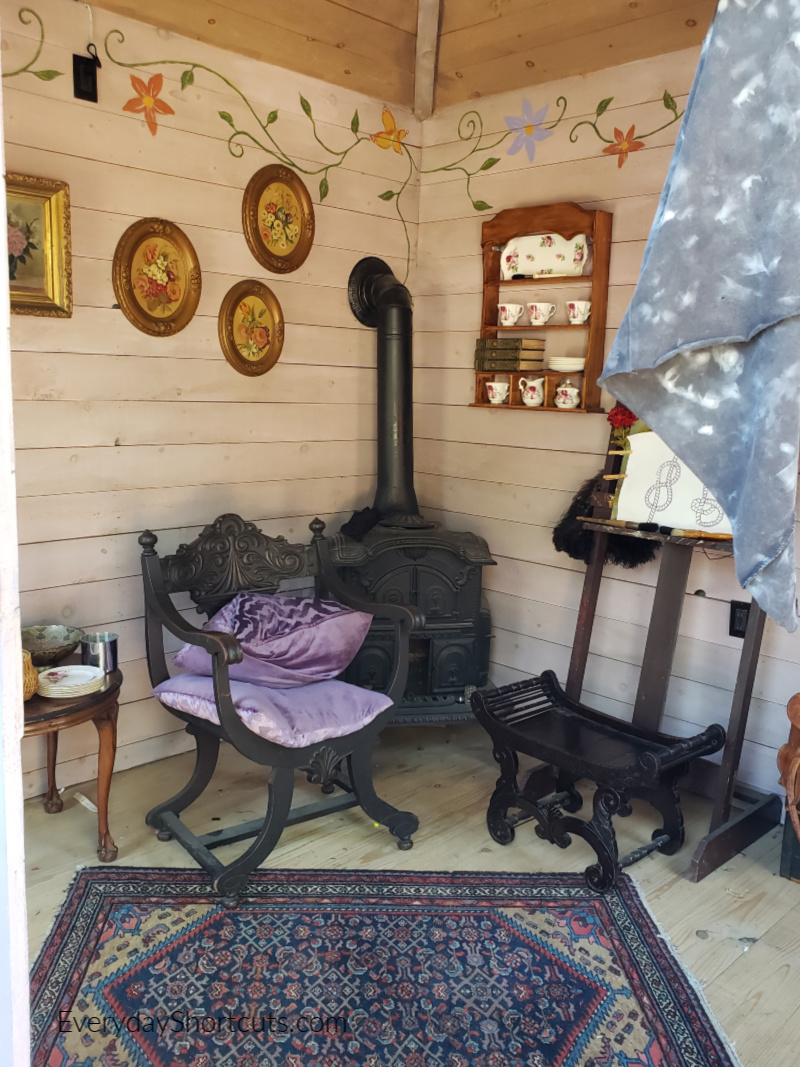 As you walk through the path you will explore a variety of buildings and actors that will tell a story.The actors really get you involved in solving puzzles, going on a mission, collect hidden items and possibly joining a tribe.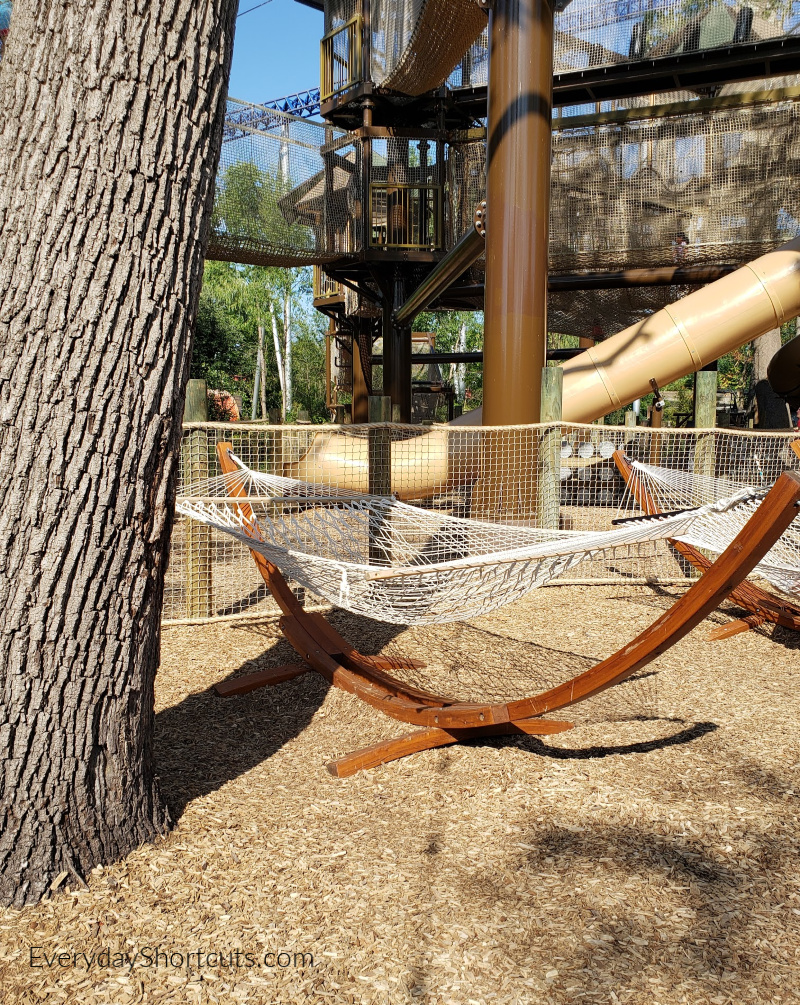 Need to take a break? Visit the playground area where the kids can play while you relax in a hammock over looking the playground. There are also plenty of chairs surrounding the area along with firepits. There is more to discover throughout Forbidden Frontier so be sure to take you time going through it.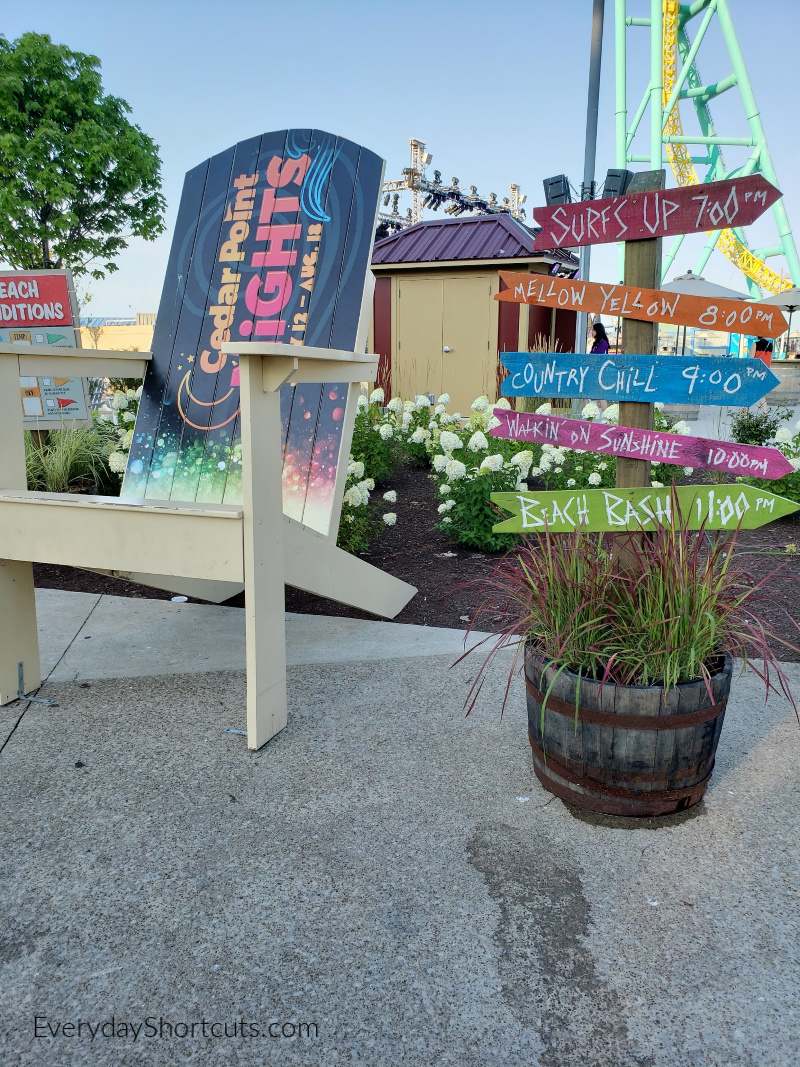 This was my favorite addition to Cedar Point as I love the lake life and the giant beach party. The party starts after 5PM and is only available July 12 – August 18. There is so much to do from a live DJ, beach games, glow face paint and more.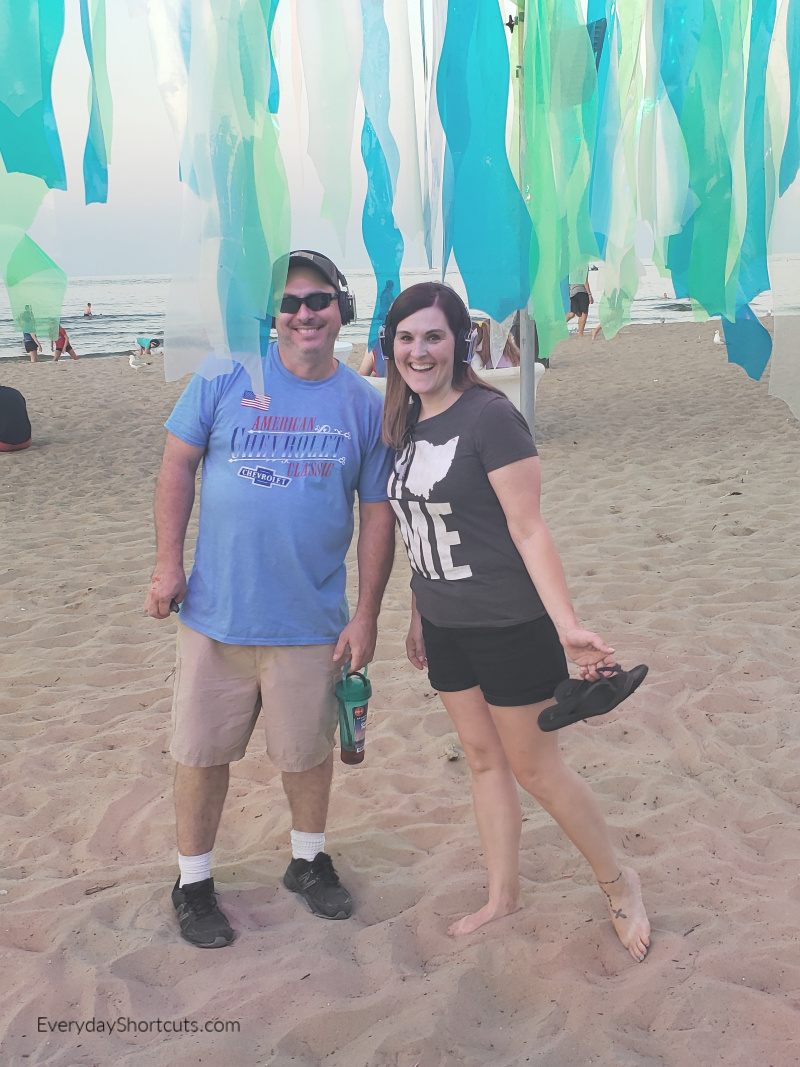 As we walked down to the beach area in front of Hotel Breakers we could hear the music playing and the lights glowing. We stopped at a booth that offers glow headphones where you control the music and volume while the headphones change different colors through the night.
After we jammed out to the headphones we walked further down the beach party to find a live DJ playing some top hits that everyone knows in a giant blow up octopus. There were lots of families dancing and having a good time.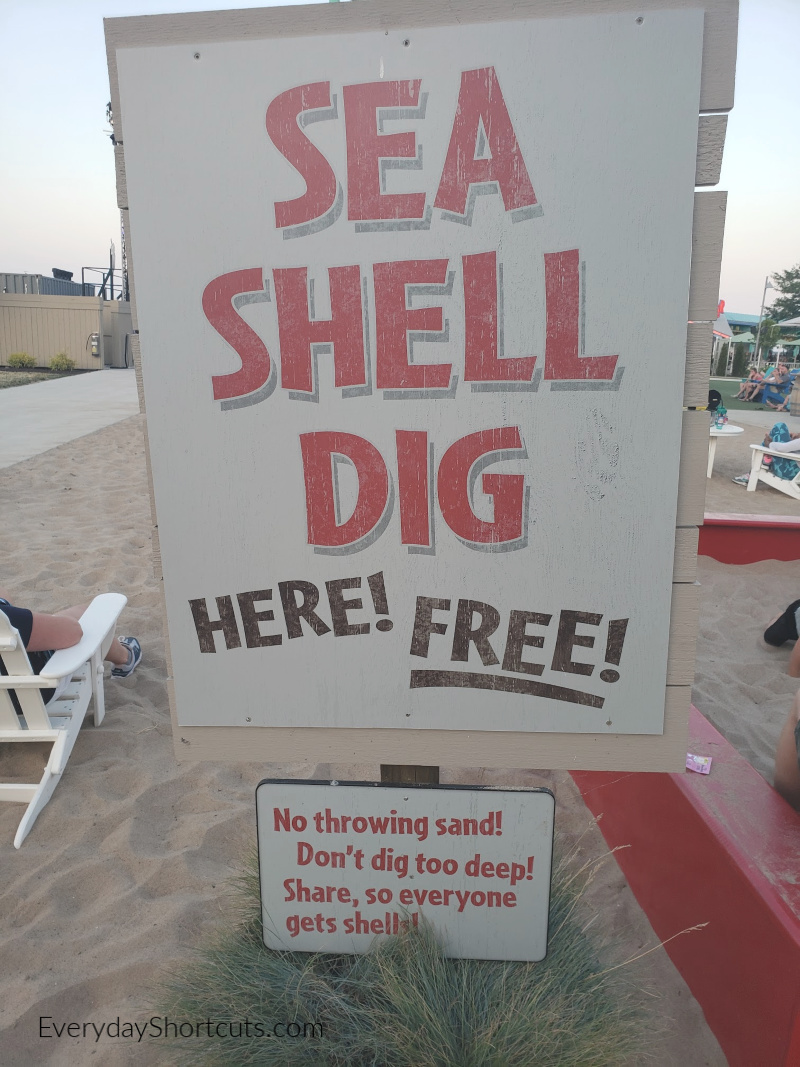 Throughout the beach there were plenty of games to play and activities from corn hole, beach volleyball, light up limbo, glow cube trivia and more. I promise that you will not get bored with the large variety of things to do.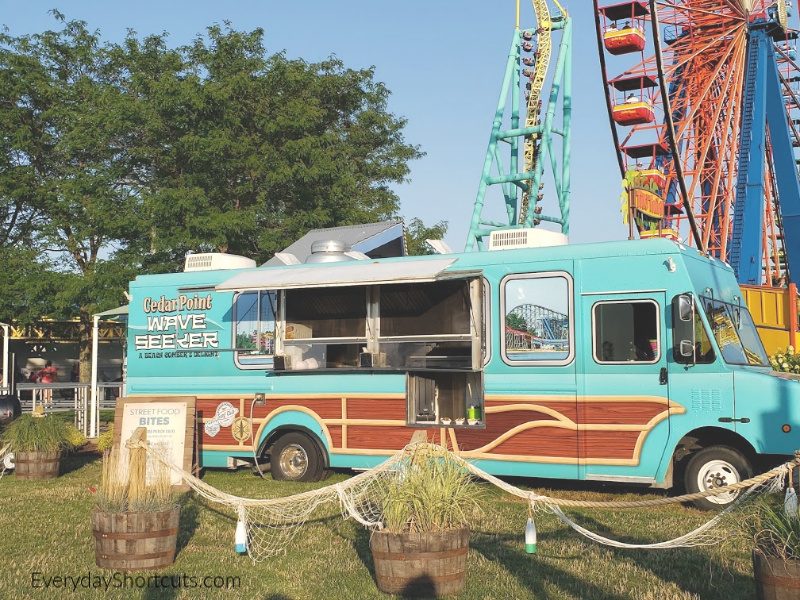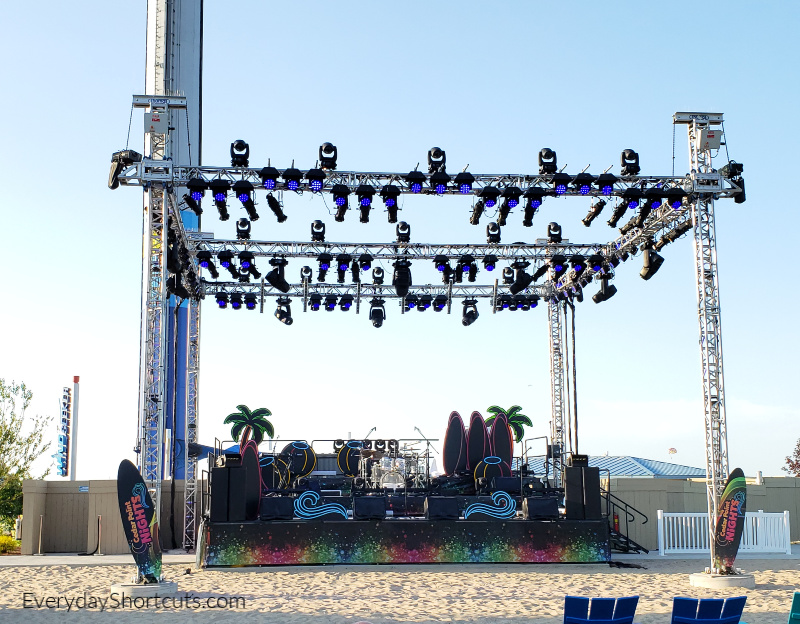 The party continues inside the park next to the Windseeker ride where you'll find food trucks, a live band, shell digging, and street performers. The lawn was equipped with lawn chairs and firepits making it a perfect way to end the night after a long day in the park.
Don't miss out! Get in on all the fun happening at Cedar Point before the season is over!
Read the all-inclusive guide to Cedar Point to find the best places to stay, ride info and deals on tickets.