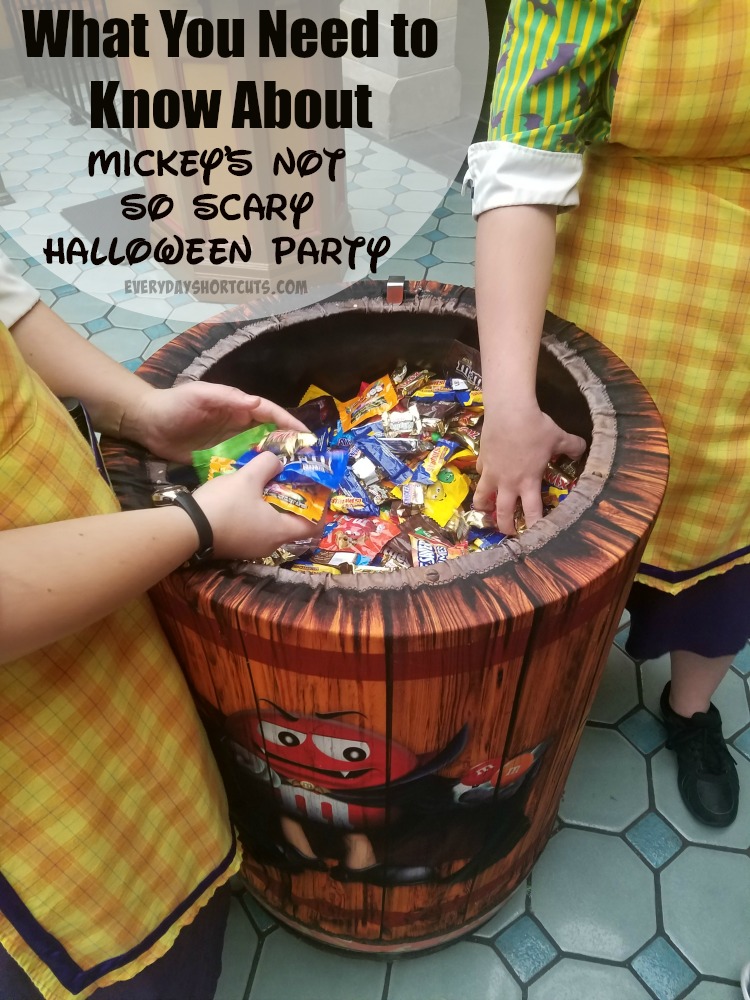 Mickey's Not So Scary Halloween Party is a special event that happens every fall. It's one of my many favorite times of the year to visit from seeing it decked out in Halloween decorations to the Shows and more. There are so many things to do, eat, and see that you may not know especially if it's your first time visiting. I have complied a list of things you should about the party before you go. Enjoy!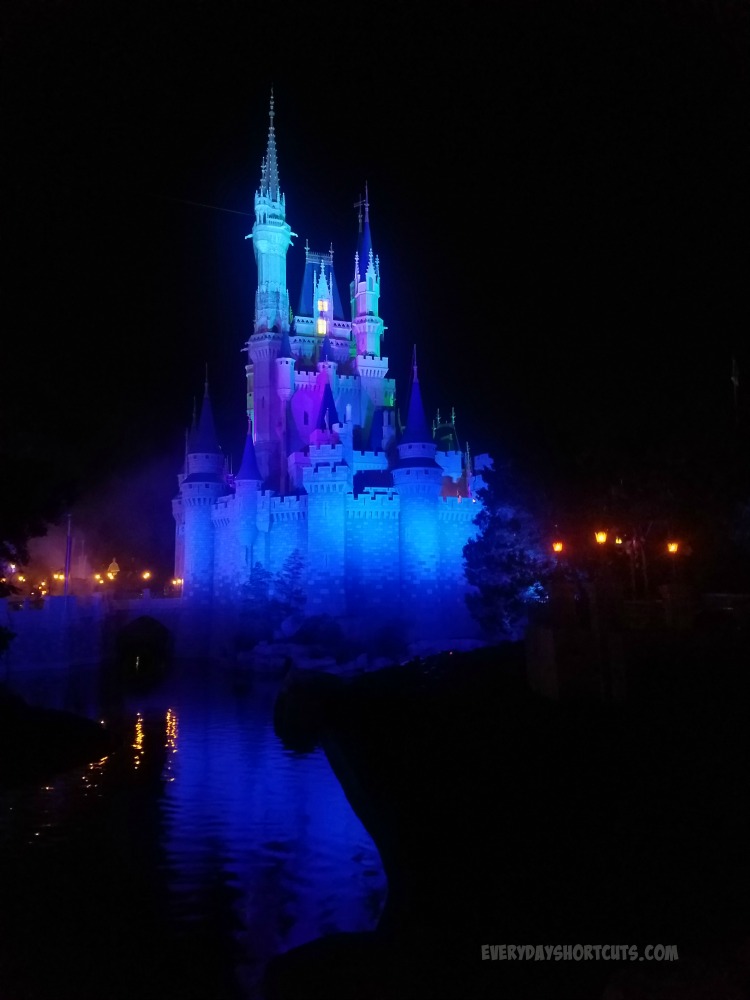 The Party is at Magic Kingdom – None of the other parks offer the Halloween party. It is only available at Magic Kingdom so no need to worry about going from park to park. It requires a special ticket to get in so make sure to purchase a Mickey's Not So Scary Halloween Party ticket.
Free Trick or Treat Bags – If you forgot to bring a trick or treat bag, no worries, they cast member will give you a bag if needed to fill up with candy and keep.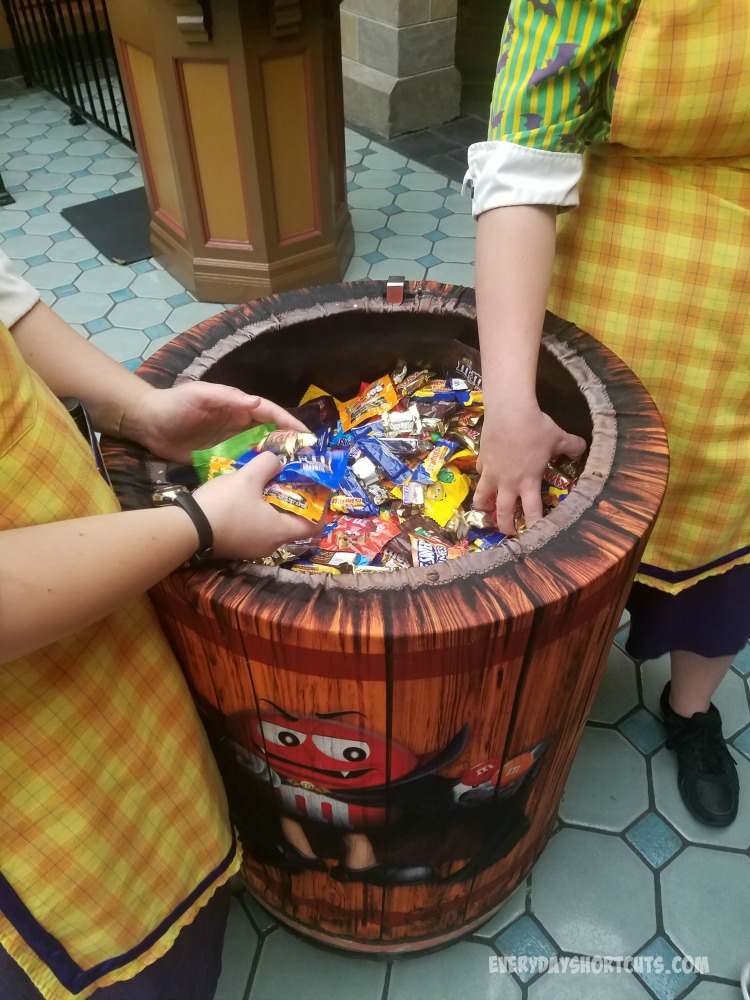 Lots of Candy – Expect to get a lot of candy when you visit the treat stations. The cast members usually scoop a handful rather than a piece or 2.
Spooky Photo Oops – Throughout the party are a chance to get some great spooky photo oops. You do not want to miss this opportunity and may consider purchasing a memory maker photopass to keep your memories forever.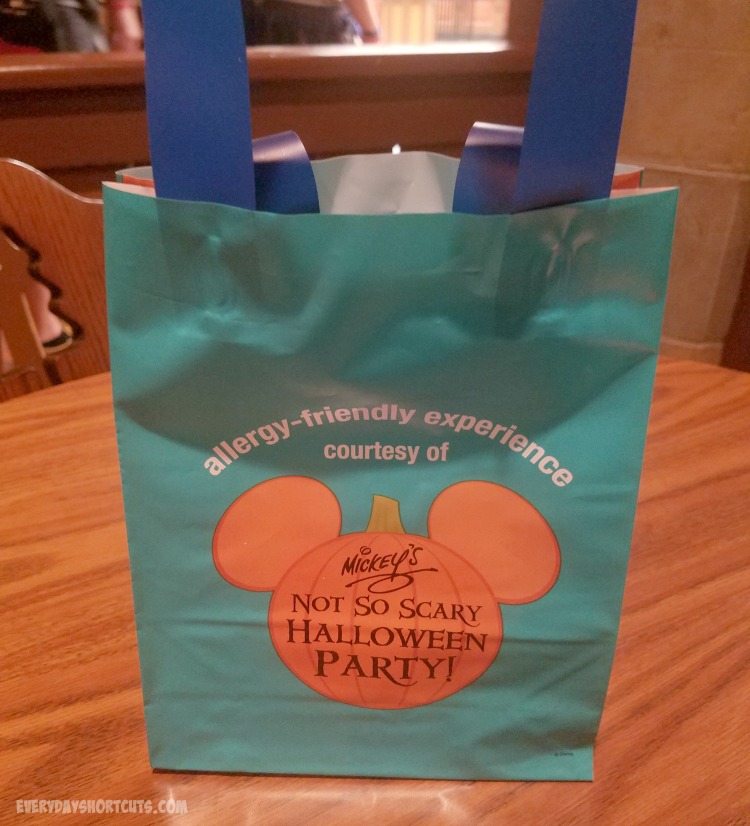 Allergy Friendly Treats – There are allergy friendly treats at eat treat station. All you need to do go to Town Square Theater or Heritage House and get a teal bag. The cast members will direct you where to go at each treat station to get the appropriate treat.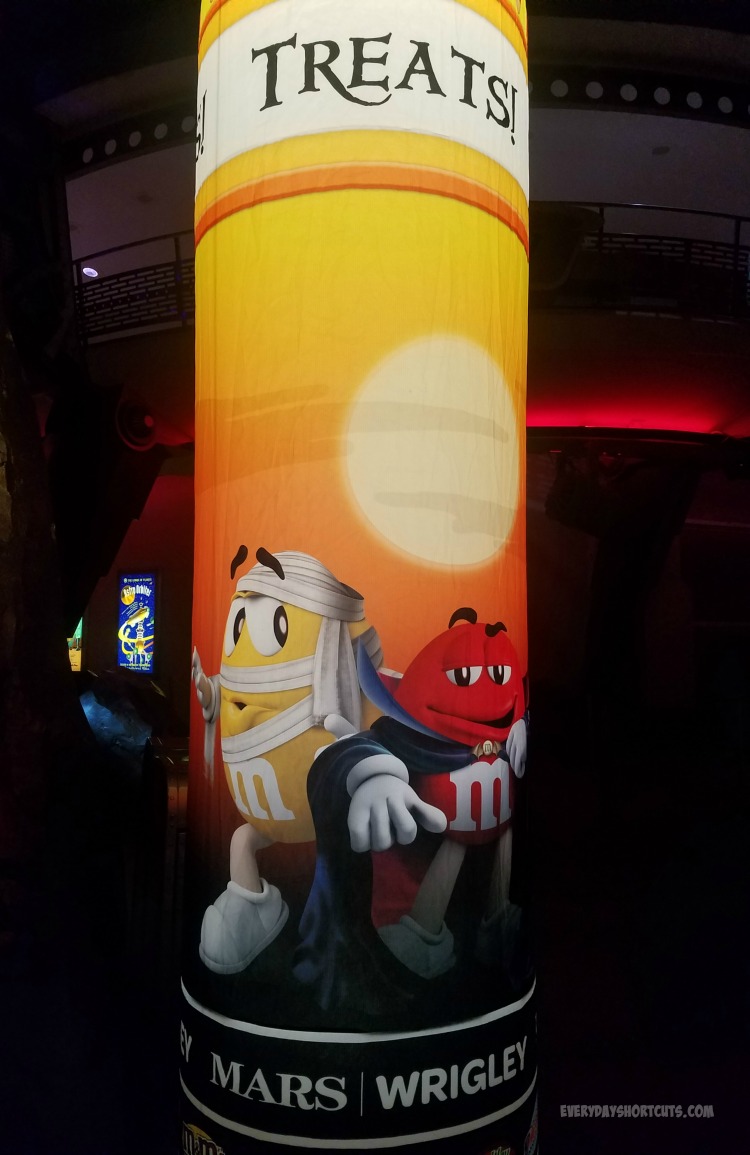 Treat Stations – Pick up a map of the party to know where the treat stations are located at. They are located in certain areas of the park and easy to spot with the inflatable treat station sign.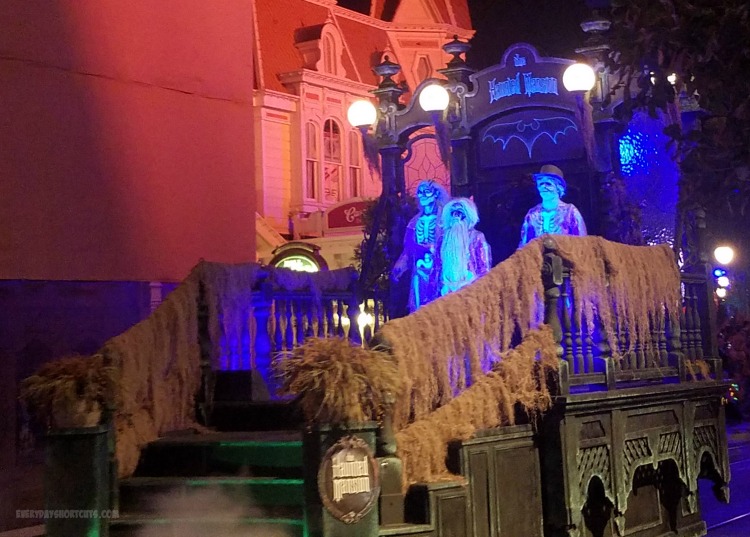 Boo to You Parade – This one of the best parades in my opinion as it takes place at night at 9:15 PM and 11:15 PM as is super cool to see the floats decked out in Halloween gear and lit up along with the Boo To You song playing as they go. Be sure to get a good spot before the parade begins so you don't miss it.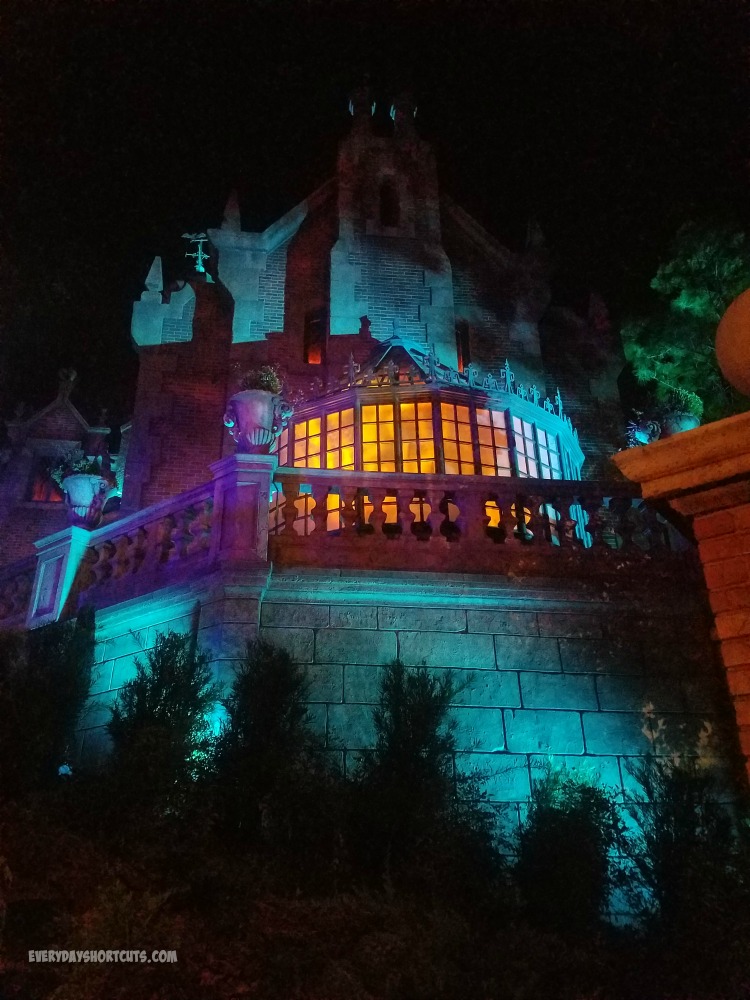 The Haunted Mansion – This is by far the best reason to visit Mickey's Not So Scary Halloween Party as it light up for Halloween and well just amazing. You can't miss this ride before you leave. Perhaps you may see a dead person interacting with you in front of the mansion.
Meet and Greet Characters Dressed up in their Halloween Costumes – There will be plenty of your favorite characters around the park to meet as they will be dressed up in their Halloween costumes and ready to take a photo. Expect to wait in long lines as everyone wants to take advantage of these photo opportunities.
Hocus Pocus Villian Spelltacular Show – Visit the castle to watch the Sanderson sisters be the Villians that they are and make a potion to create the most villainous Halloween party this Kingdom has ever seen. You can see this show at 8:15 PM, 10:45 PM and 12 AM.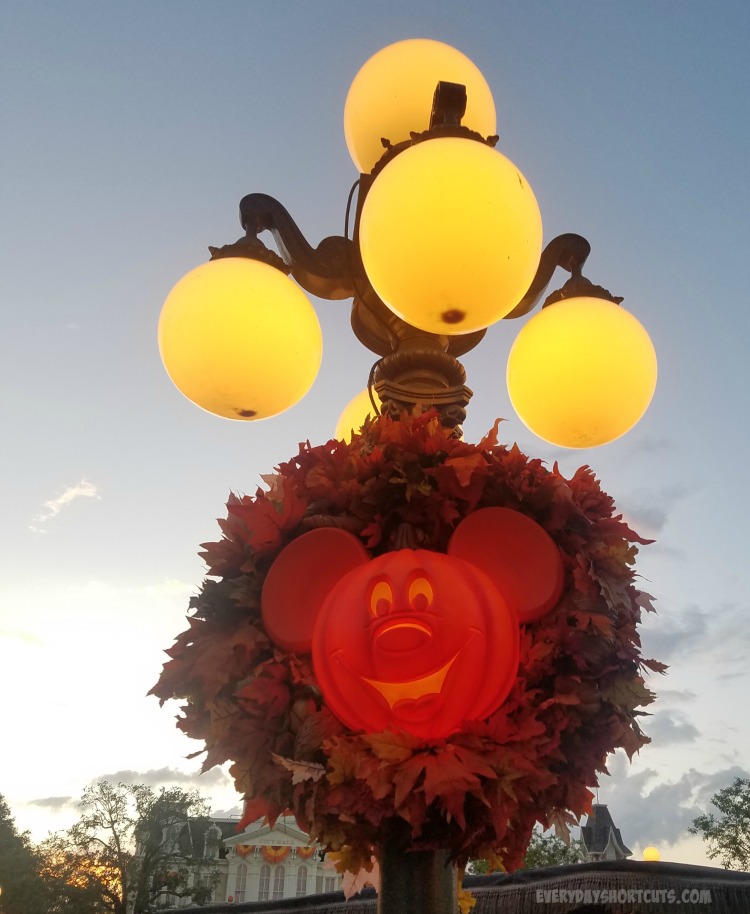 Halloween Decorations – Throughout the park there are plenty of Halloween decorations from pumpkins, lights and more. Take a look around, enjoy the scenery and see if you can spot the difference between the pumpkins as no two are alike.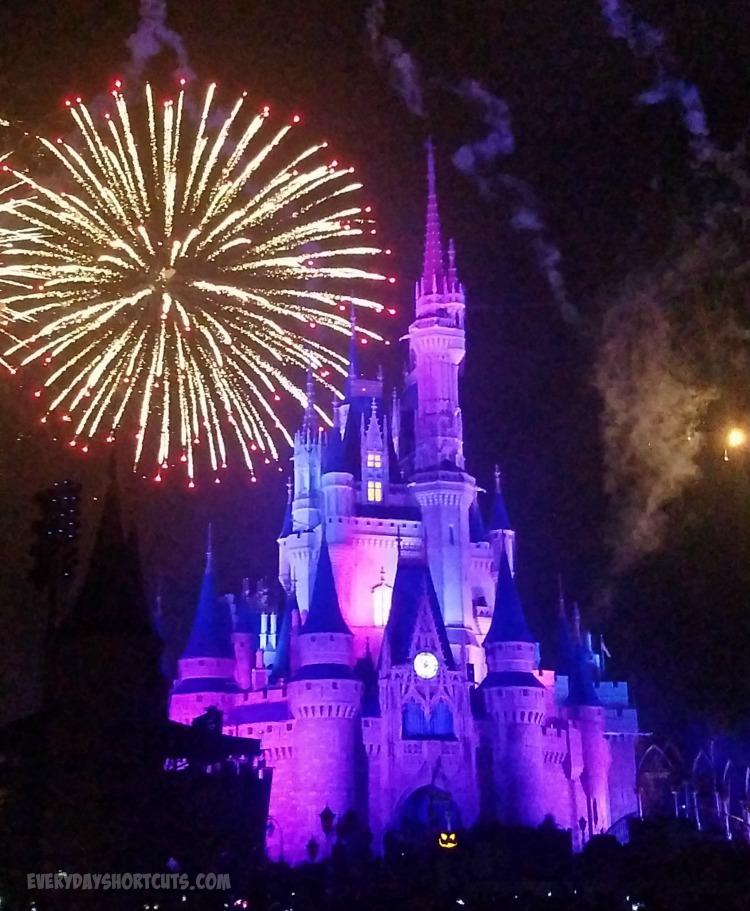 Happy HalloWishes Fireworks – Make sure to get to the castle before 10:15 PM so you don't miss the best fireworks show ever. Be prepared for big booms and lots of fireworks.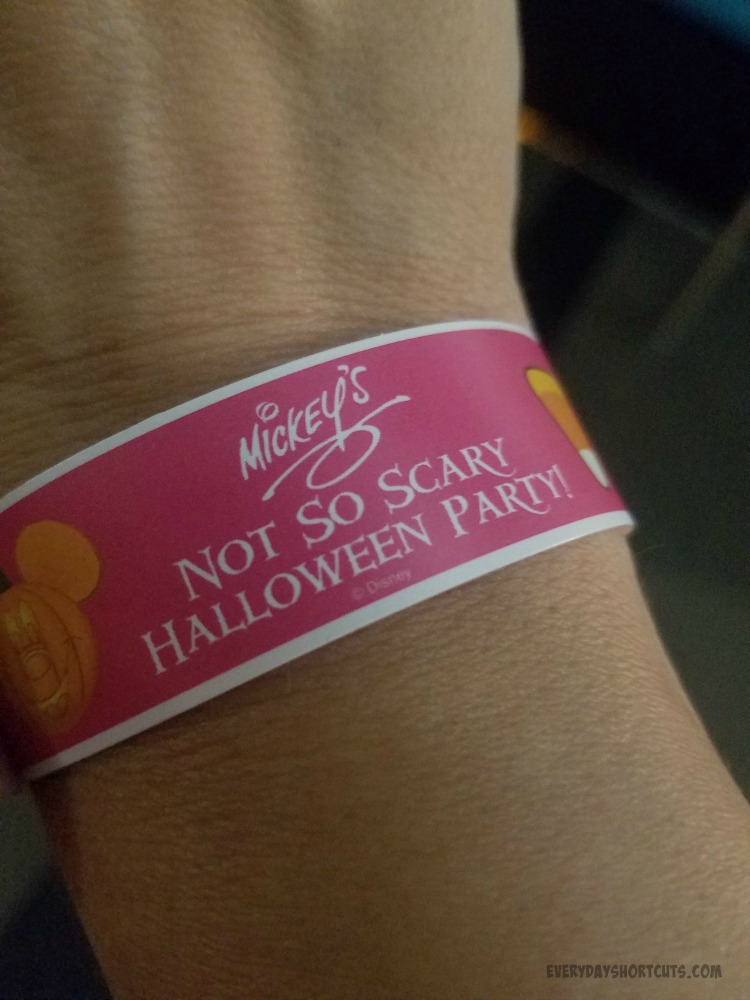 2017 Special Dates, Times and Ticket Pricing – The Halloween party is only on special dates and times. And you need a separate ticket to get in and not a park ticket. Most rides are open during the party and the ticket is a bit cheaper than a regular park ticket. And the party goes on no matter what the weather is like. The dates, times and prices are as following.
Ticket Prices: $74 – $115
Time: 7PM – Midnight
Dates: October 1, 3, 5, 6, 9, 10, 12, 13, 15, 17, 19, 20, 22, 24, 26, 27, 29, 31
November 1
Special Halloween Food – Try the food around the park as they will be specially made for Halloween from Pumpkin Mickey Waffles to chocolate rice krispe treats.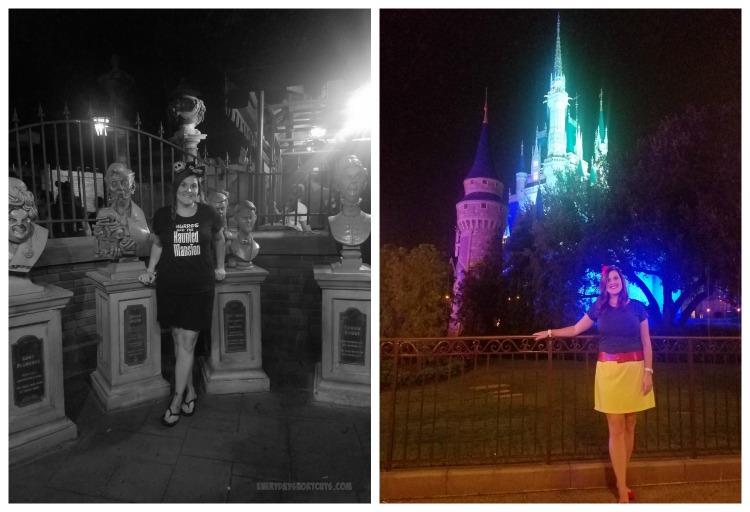 Wear a Costume – This has to be my favorite part of the whole party cause adults and kids can dress up in costume and no one will look at you strange. There are some rules on what you can wear but for the most part have fun with it. Visit the Disney website for more details.
Exclusive Merchandise – You can find exclusive merchandise during the Halloween party such as pins, collectibles and more.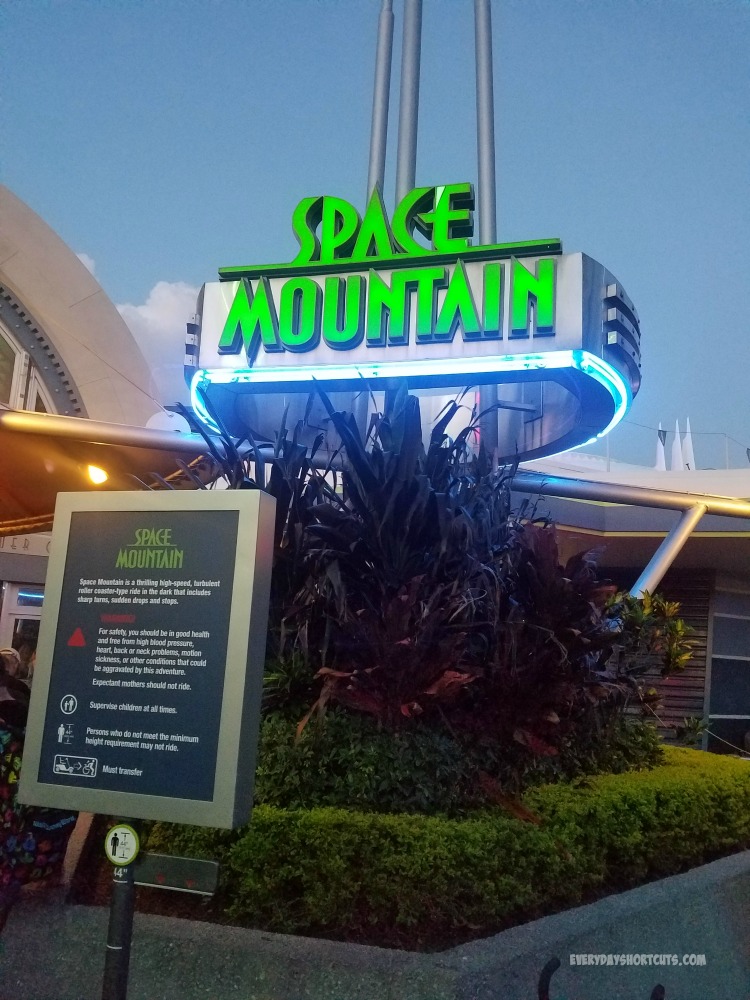 No Fastpasses During the Party – Whomp, whomp. While there is no fastpasses during the party the lines seem to be reasonable as there is not as many people as there normally is during the day. We went on a day that it was sold out and waited 30 minutes at the most. It went by super quick that we didn't even realize we were waiting that long.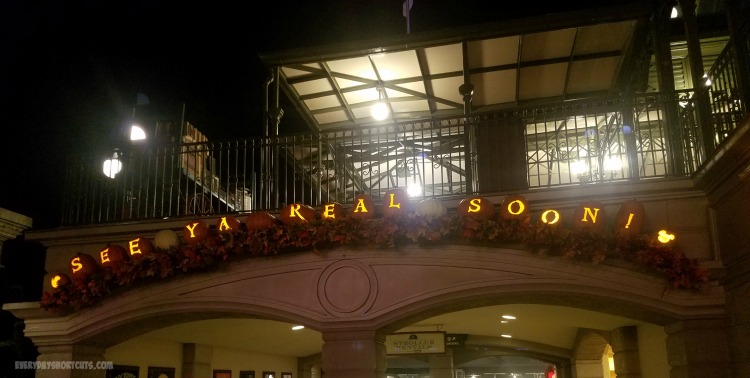 Sounds like fun doesn't it? Be sure to visit Mickey's Not So Scary Halloween Party before November 1st to experience all of it. See Ya Real Soon! °o°
Thanks to Disney for hosting so we could check out the Halloween Party. All opinions are my own.