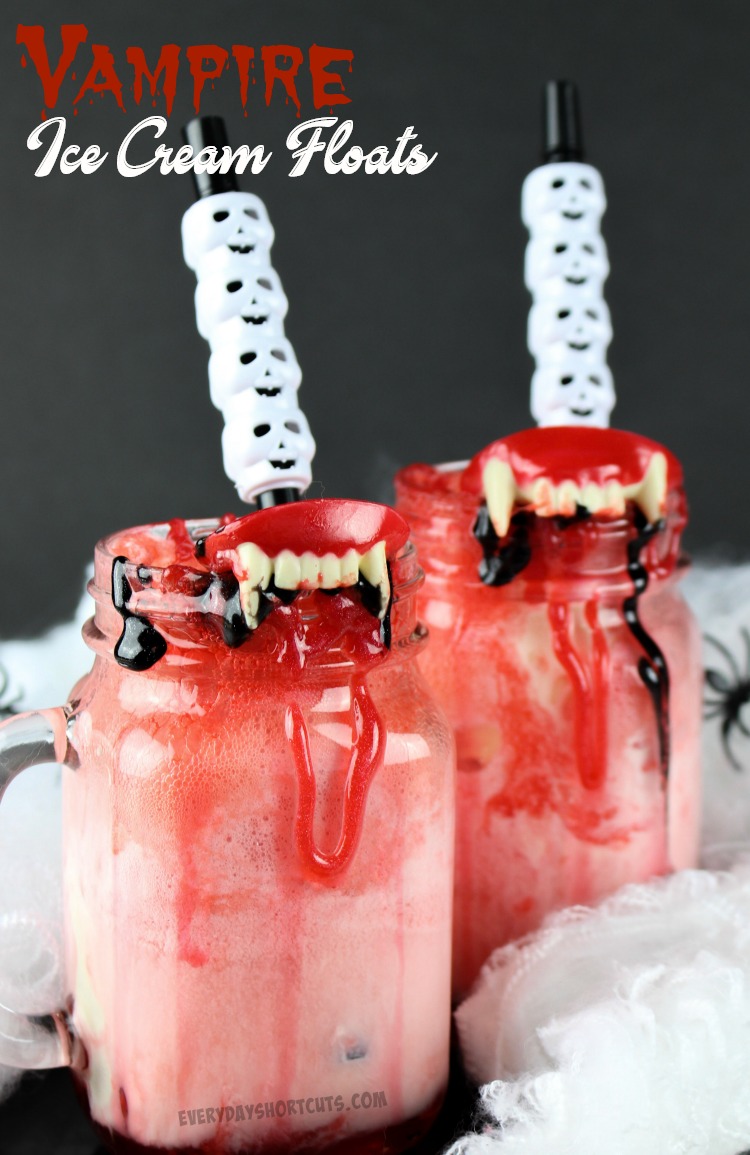 These kid-friendly Vampire Ice Cream Floats are perfect for a Halloween party or a special treat. And they are so easy to make. We know kids love to make fun treats so you could set up an ice cream float station at your party and the kids could make their own. The vampire fangs and dripping life-like blood makes the ice cream float complete.
For the supplies, I found the Red Wilton 704-1120 Blood Sparkle Gel, Black Wilton Sparkle Decorating Spider Web Gel, 3.5 oz and Wax Fangs for Halloween (3 count) on Amazon. You can also find the sparkle gels and wax or plastic fangs at your local craft stores such as Michael's, Joanne's or Hobby Lobby. I found the skull straws at Dollar Tree.​
Vampire Ice Cream Floats
Yields: 2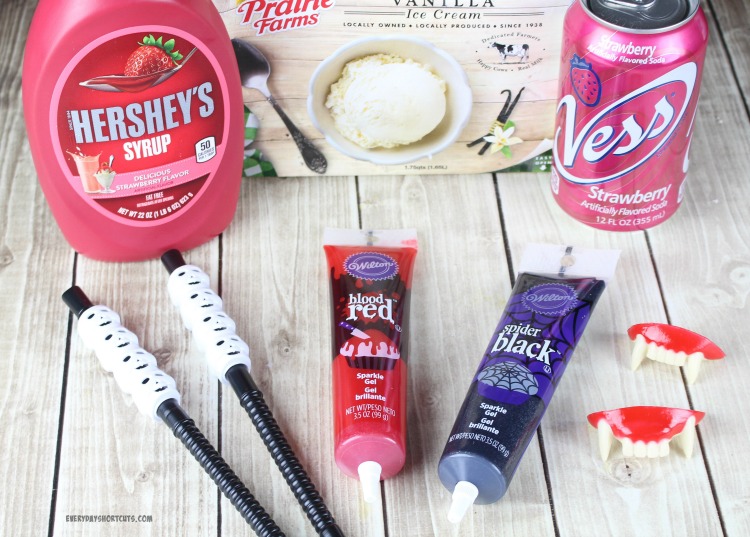 Supplies Needed
2 mugs or serving glasses (I like to use Mason drinking glasses)
Hershey's strawberry syrup
6 scoops vanilla ice cream, divided
12 oz red soda (I used strawberry flavored)
Wilton blood-red sparkle gel
Wilton black sparkle gel
Plastic vampire fangs
2 straws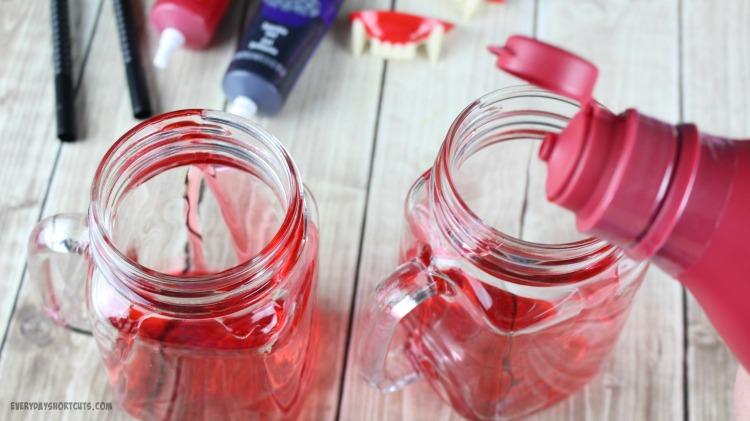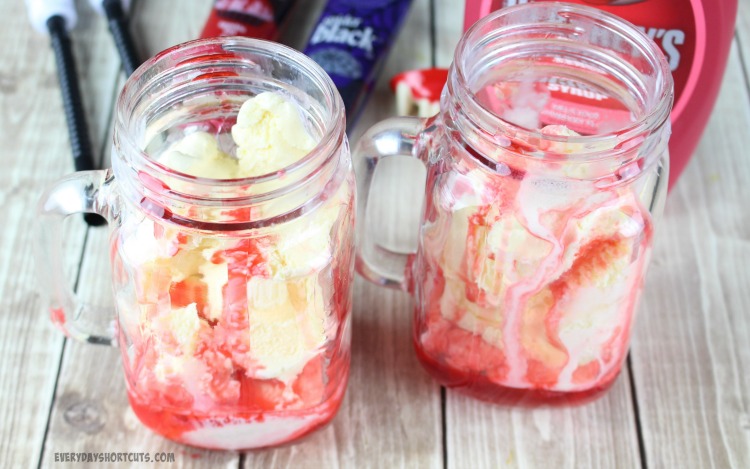 Directions 
Drizzle the strawberry syrup in the bottom of each mug, and up the sides of the inside of each glass.
Place 3 scoops of ice cream in each mug and drizzle more strawberry syrup on top.
Pour the red soda on top of the ice cream until it begins to overflow from each mug.
Drizzle red and black sparkle gel on top of the frothy float to look like dripping blood.
Place a vampire fang over the edge of each glass so it looks like it is taking a bite out of the glass.
Insert a Halloween straw and ENJOY!!
HAPPY HALLOWEEN!!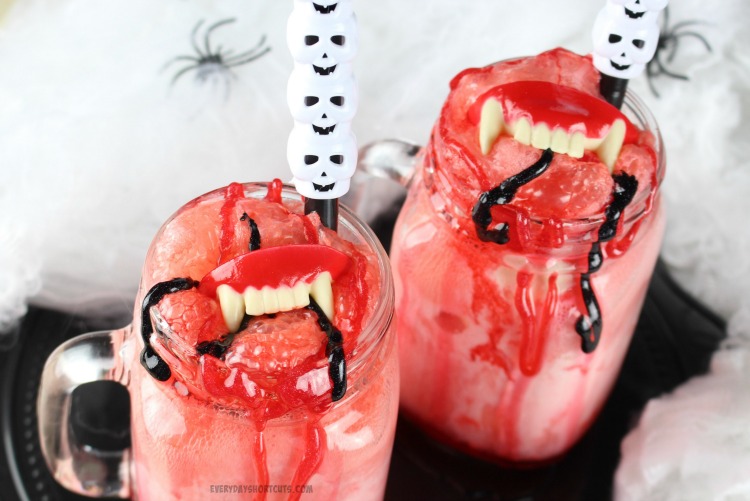 Need some more Halloween recipe ideas? Check these out!