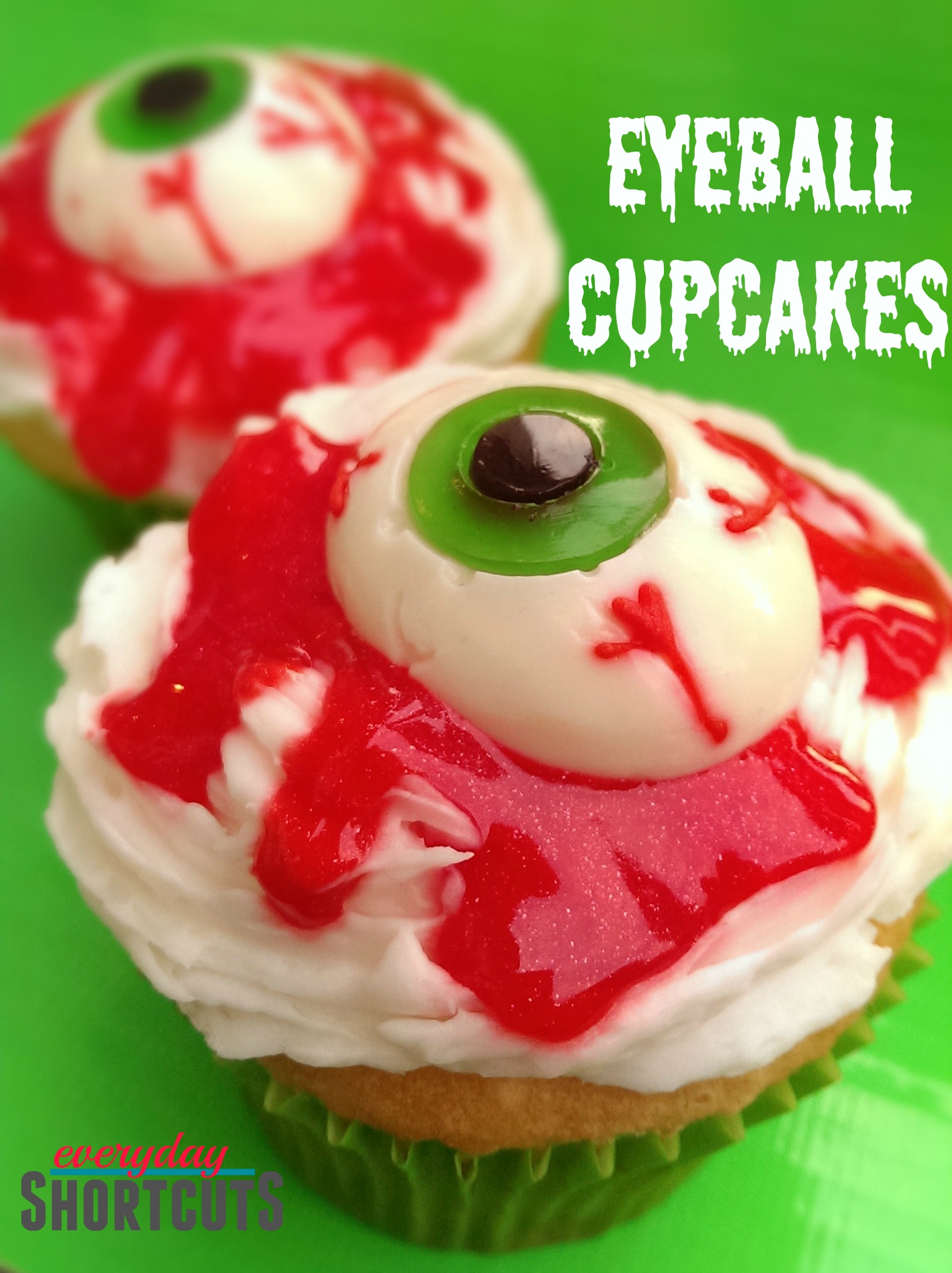 We are getting ready for our annual Halloween party and I am baking away for some new Halloween treats for the party. I love these Eyeball Cupcakes as they look disgusting but are edible including the eyeball.
Eyeball Cupcakes
Ingredients
White cake box mix
Vanilla frosting
Red food gel
Green cupcake liners
Directions
Prepare cupcakes per box directions.
Allow to cool.
Frost cupcakes.
Add Red food gel on top of white frosting allowing it to drip down the sides.
Place an eyeball on top of the cupcake in the center.