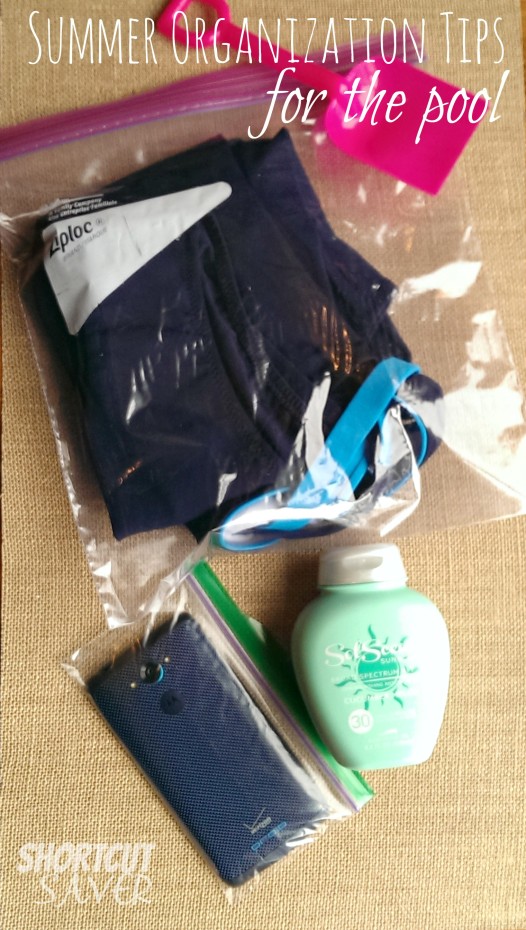 The kids are almost out of school and are ready for summer. Now there is an easier way to get organized this summer for a day at the pool that can help you be prepared.  Ziploc introduces new Easy Open Tabs that are a major shortcut! This can help us moms and dads save time and be more organized. The bags come in a variety of sizes and have an easy-to-grip and open ergonomic tab.
Ziploc® brand Storage bags with Easy Open Tabs: Feature a pink-colored tab and are available in quart, half-gallon and gallon sizes.
Ziploc® brand Freezer bags with Easy Open Tabs: Feature a blue-colored tab and are available in pint, quart and gallon sizes.
Ziploc® brand Sandwich and Snack bags with Easy Open Tabs: Feature a green-colored tab and sandwich bags are available in standard and extra-large sizes.
One great way is to prepare all of the snacks and food needed for the pool the night before in Ziploc bags and containers.  Then, you can just grab what you need and put it in the cooler.  Bringing your own food and snacks will also cut the costs of high-priced concession stands at the pool. Here are some easy poolside snacks to prepare for the kids.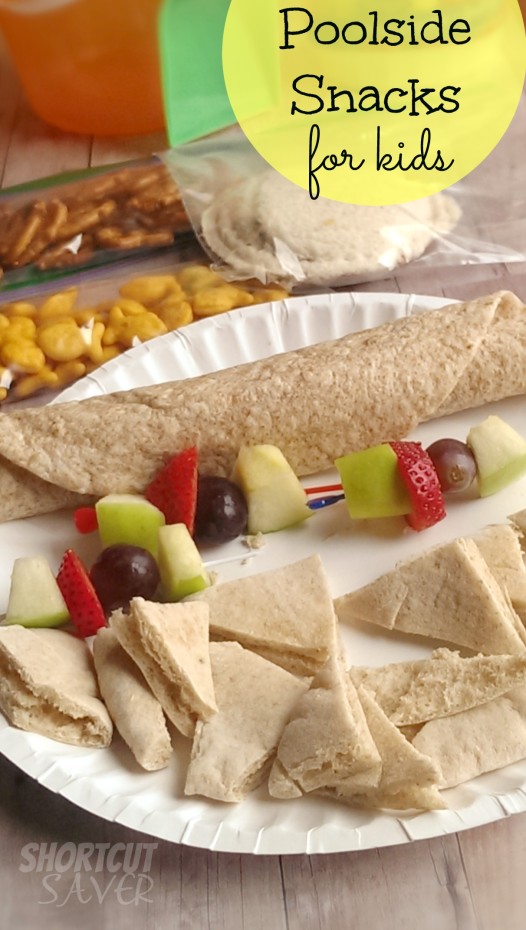 Poolside Snacks for Kids
Pita Bread with Cucumber Sauce
Fruit Skewers with Fruit Dip
Goldfish Crackers
Pretzels
**Tip: To help keep my cooler cold I freeze drink pouches the night before and stick them in the cooler. By lunch time they are thawed out and ready to drink plus keep our food cold.
Did you know that Ziploc bags come in handy for many other reasons at the pool?
Other Uses for Ziploc Bags at the Pool
Wet Bathing Suits, Towels, or Clothes
Dirty Diaper
Extra change of clothes
Waterproof your phone or tablet (submerging underwater is not recommended)
Keep money dry
Store sunscreen to prevent from spilling or leaking
Dry erase activity for kids
Travel first aid kit
Trash
Disclosure: I was given the product featured in this post to facilitate my post. All opinions are 100% mine and not influenced in any way.