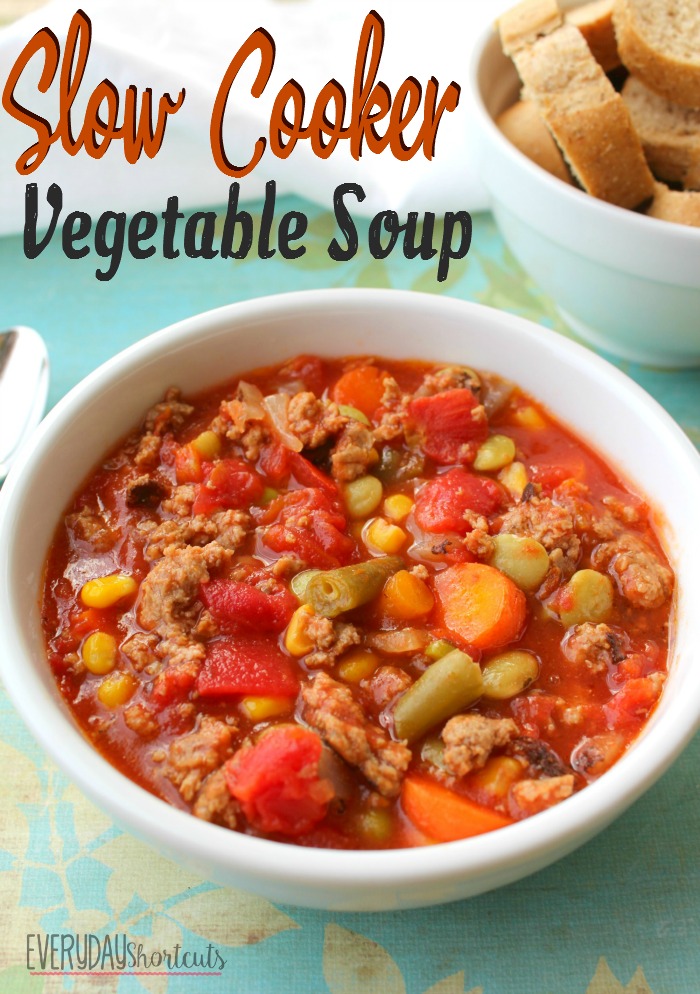 This soup is a hearty and healthy meal where you can dump all the ingredients and go. I love-making vegetable soup in the crock pot especially on busy nights because it requires little effort.  It is loaded with vegetables and full of flavor. Although this is a great comfort food during the colder months, it can also be good during gardening season. You can go out to your garden and pick the fresh grown vegetables and add them to the slow cooker for a fresh, healthy and inexpensive meal.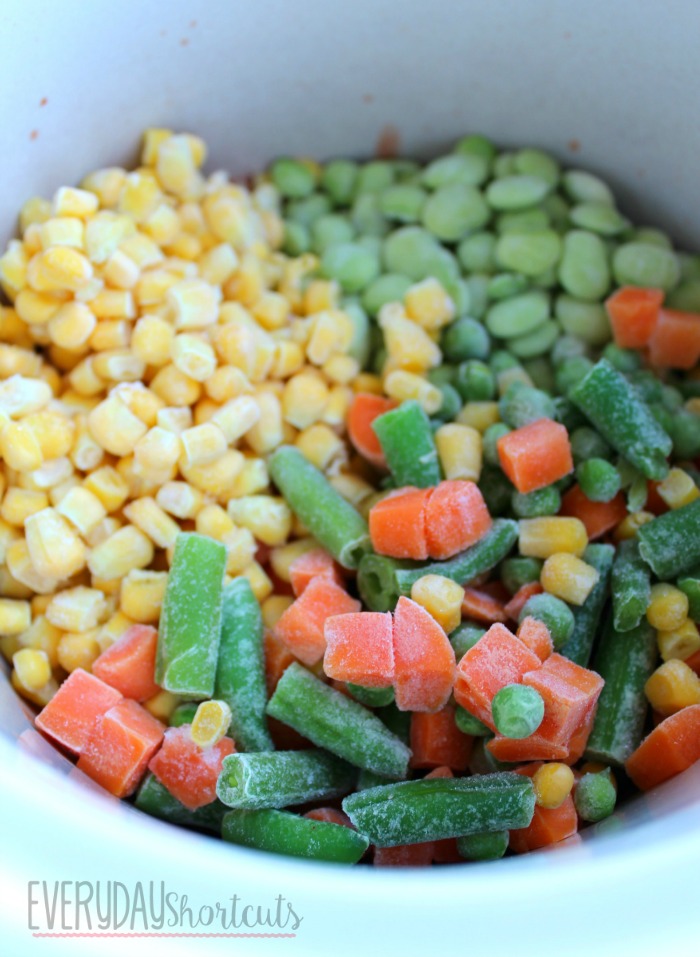 Slow Cooker Vegetable Soup
Serves 12
Ingredients
2 pounds ground beef or ground turkey
½ medium onion, diced
2 cups fresh or frozen Lima beans or 1 (15-ounce) can Lima beans, drained
2 cups fresh or frozen mixed vegetables or 2 (15-ounce) cans mixed vegetables, drained
2 cups fresh or frozen corn off the cob or 1 (15-ounce) can corn, drained
2 cups carrots, sliced or 1 (15-ounce) can carrots, drained
4 pounds of peeled and diced whole tomatoes or 4 (15-ounce) cans diced tomatoes
1 (15-ounce) can tomatoes and okra (optional)
2 cups water
Directions
If using ground beef or turkey, cook meat and onions until golden brown on the stovetop before adding to slow cooker.
Add the ground beef or turkey to the slow cooker along with all other ingredients.
Cook on low for 4 hours.
Enjoy!
If you don't want to use a crock pot, you could also cook this on the stovetop. All you have to do is add all the ingredients in a big pot and simmer for about 45 minutes.
Note: I halved this recipe when making it ,however, you could double it and freeze it as it makes a great freezer meal too. Or you can make in batches to stockpile your freezer.
If you have a busy night or don't feel like cooking, check out the rest of my slow cooker recipes.