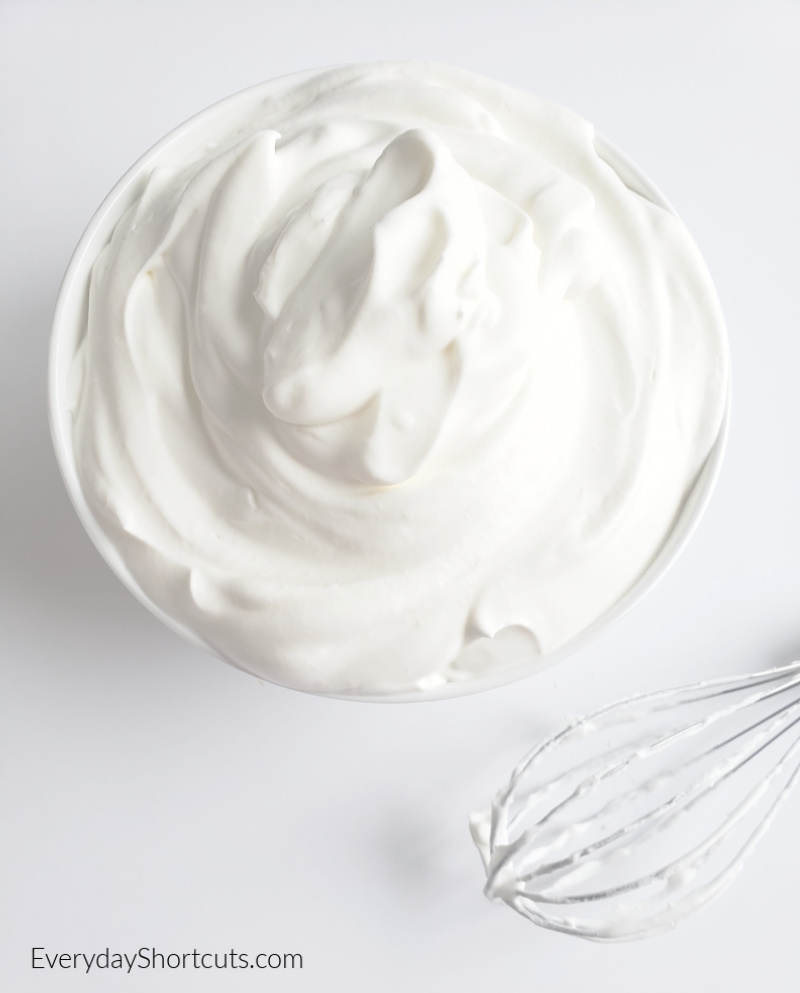 If you're craving something sweet while on the keto diet, this recipe for keto fluffy whipped cream is great to add to any keto friendly dessert. It's light fluffy and tastes just like whipped cream but without the sugar. And it's only 3 ingredients making this super easy to make.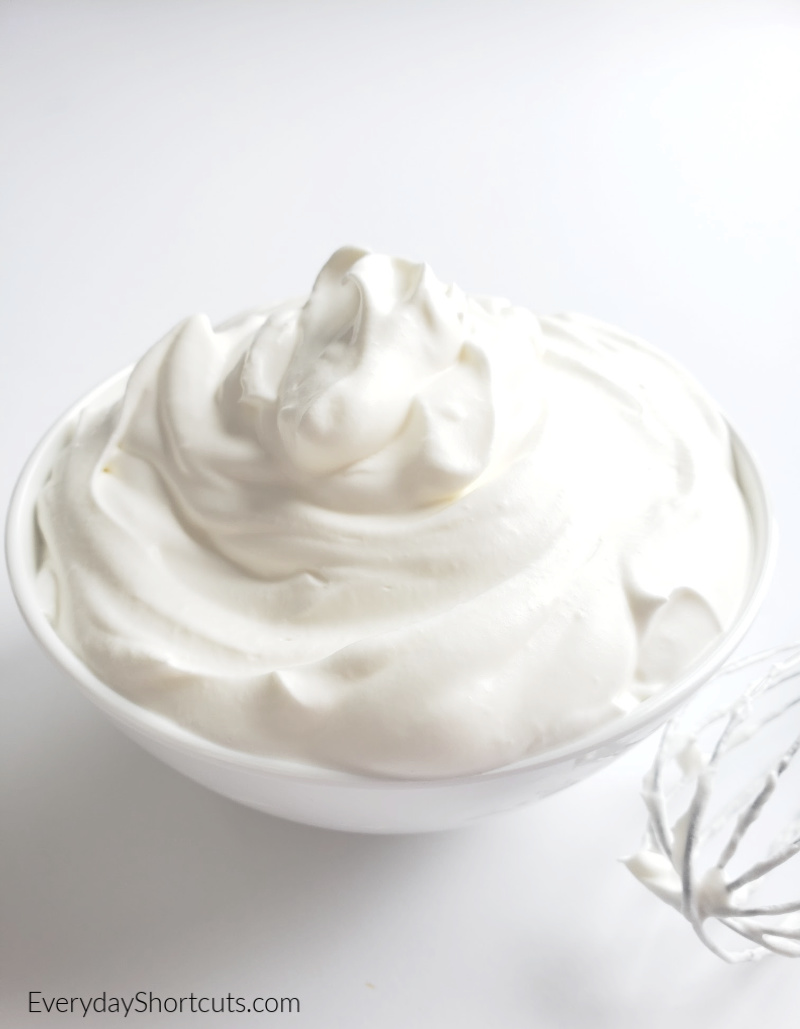 I like to make a big batch since I have a family of 5 so that is why this amount is more than usual. And you can save in an airtight container for 3 days for the next night's desserts. I like to use Lakanto Classic Monkfruit Sweetener in my recipe. It has just the right amount of sweetness I need when I want a special treat. If you're wanting to try the Lakanto Classic Monkfruit Sweetener or other Lakanto products visit them here and enter the code KETO at checkout for a discount.
Keto Fluffy Whipped Cream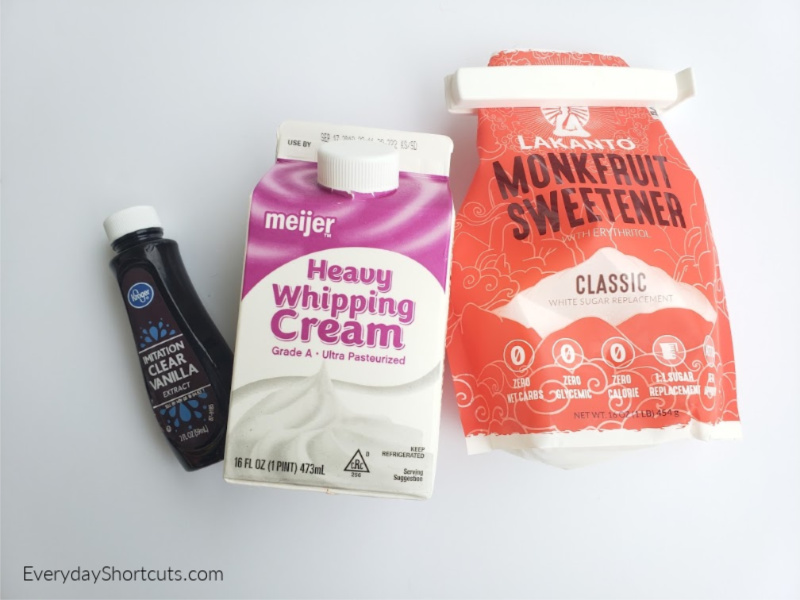 Ingredients
16 oz Heavy Cream
1 Tbsp Pure Vanilla Extract Vanilla
1 Tbsp Lakanto Classic Monkfruit Sweetener
Directions
Combine all ingredients into a large bowl and mix together with a stand mixer or hand mixer.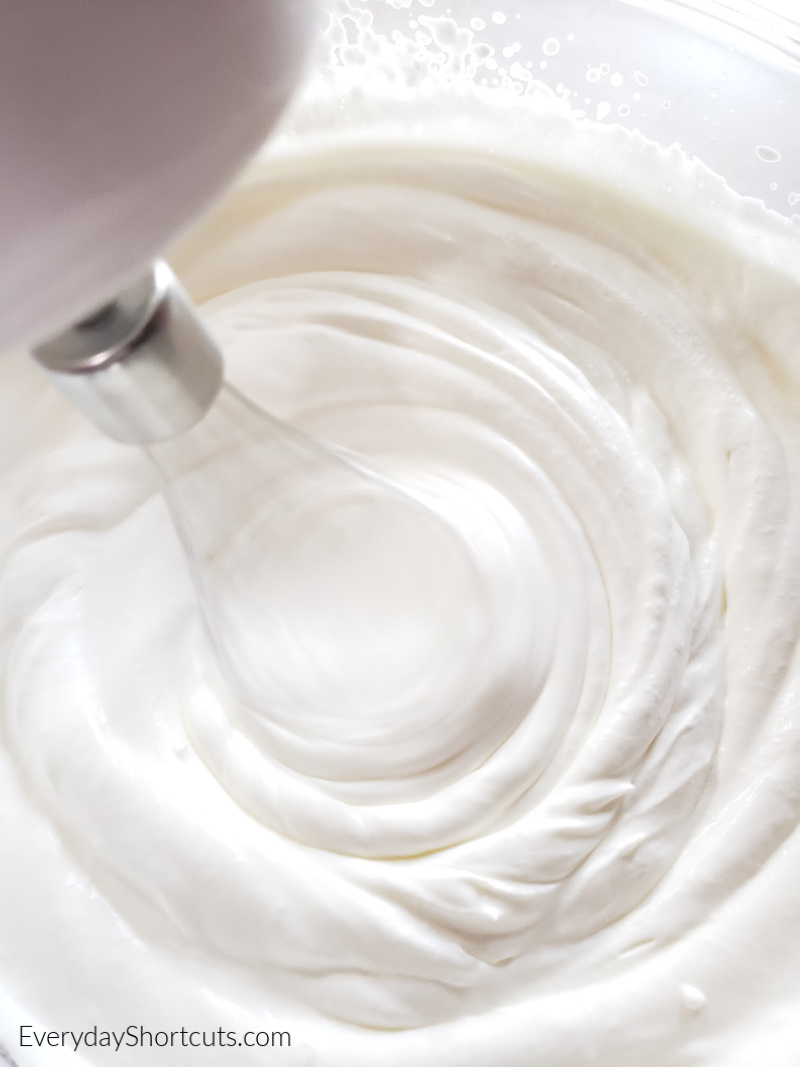 Beat until the cream thickens, stiff peaks and looks like whipped cream. (Don't over beat it or the whipped cream won't be fluffy and light.)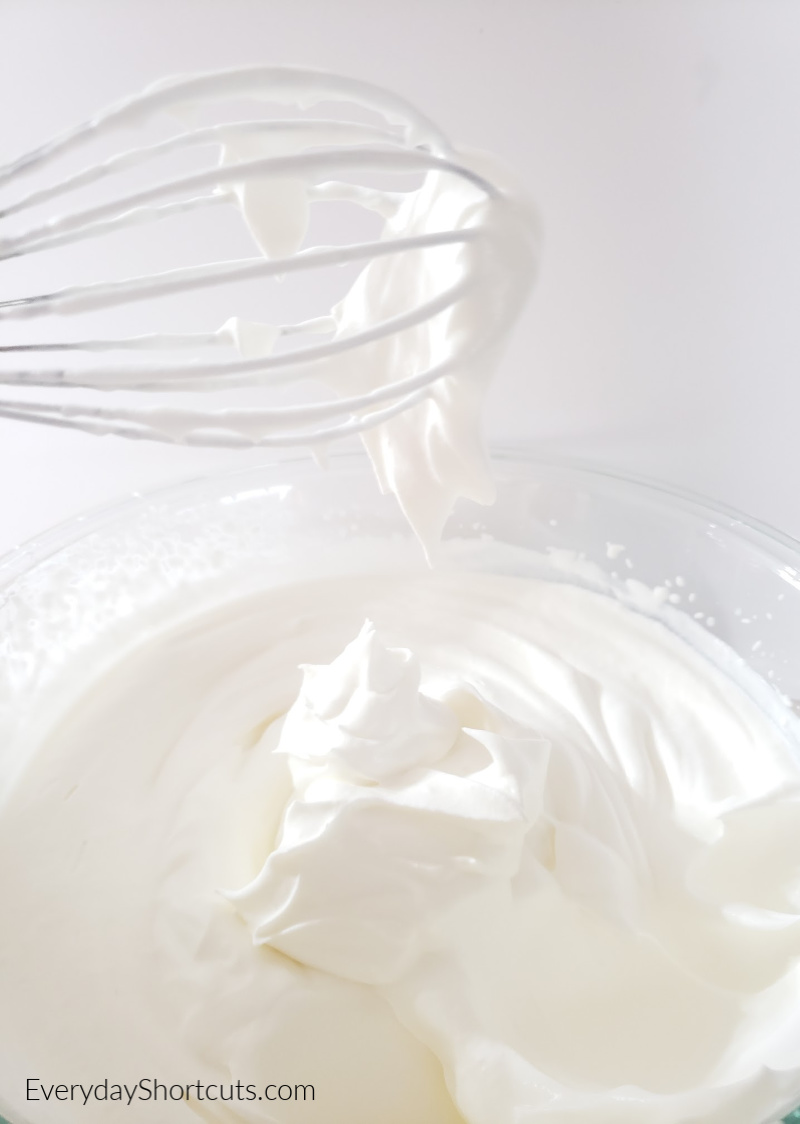 Serve immediately.
Store leftovers in an airtight container for up to 3 days in the fridge.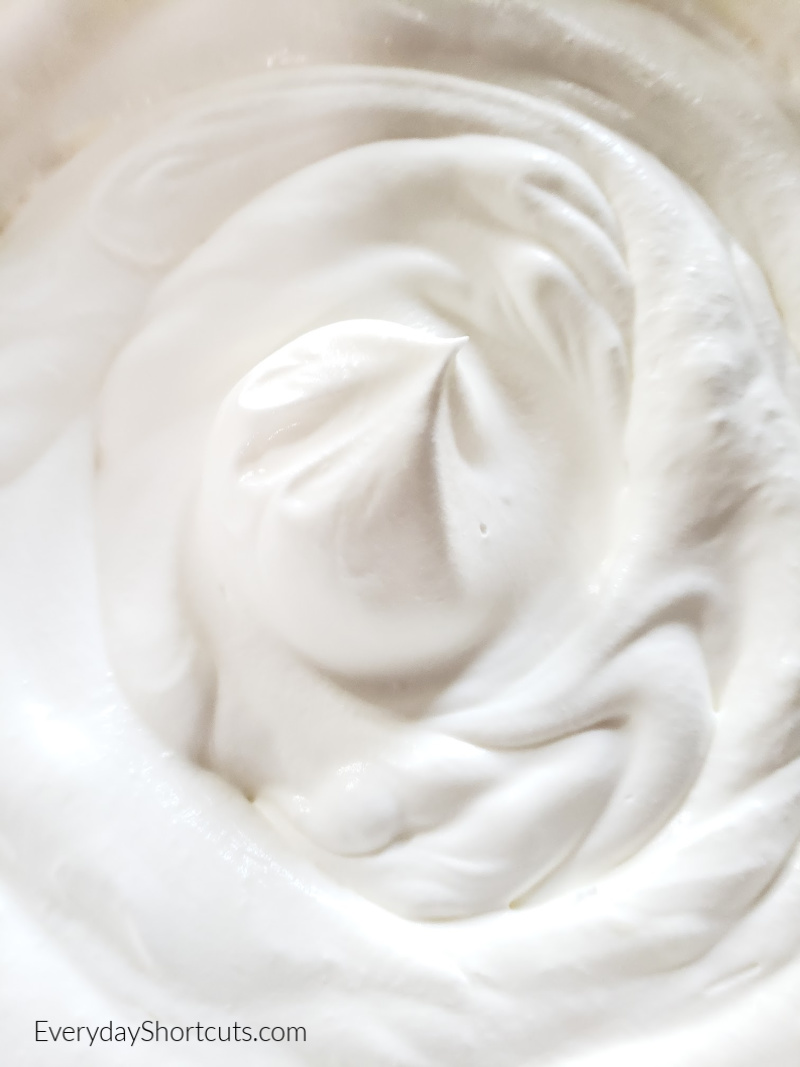 How to Make Keto Fluffy Whipped Cream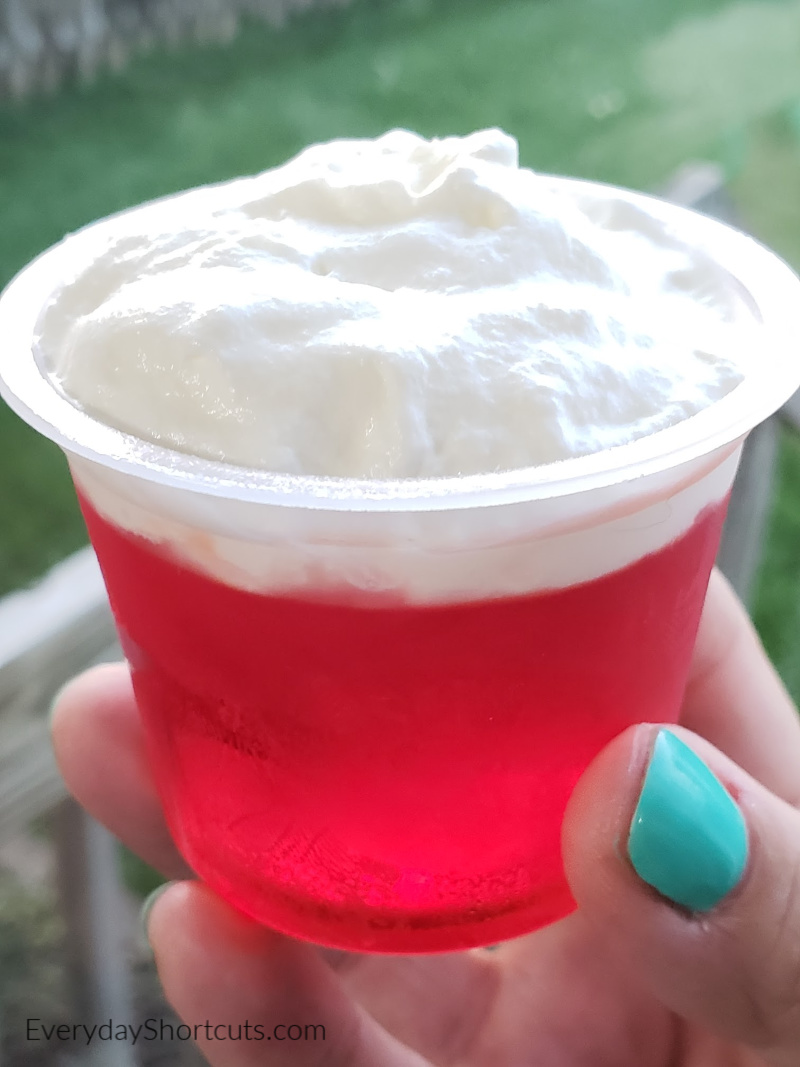 What can you put Keto Fluffy Whipped Cream on? 
You can put keto whipped cream on just about anything you would normally put whipped cream out. I like to put it on most keto desserts. A few of my favorite to add to are fluffy keto pancakes, sugar-free gelatin or making Italian cream soda. See my recipe below for Italian cream soda. It's delicious!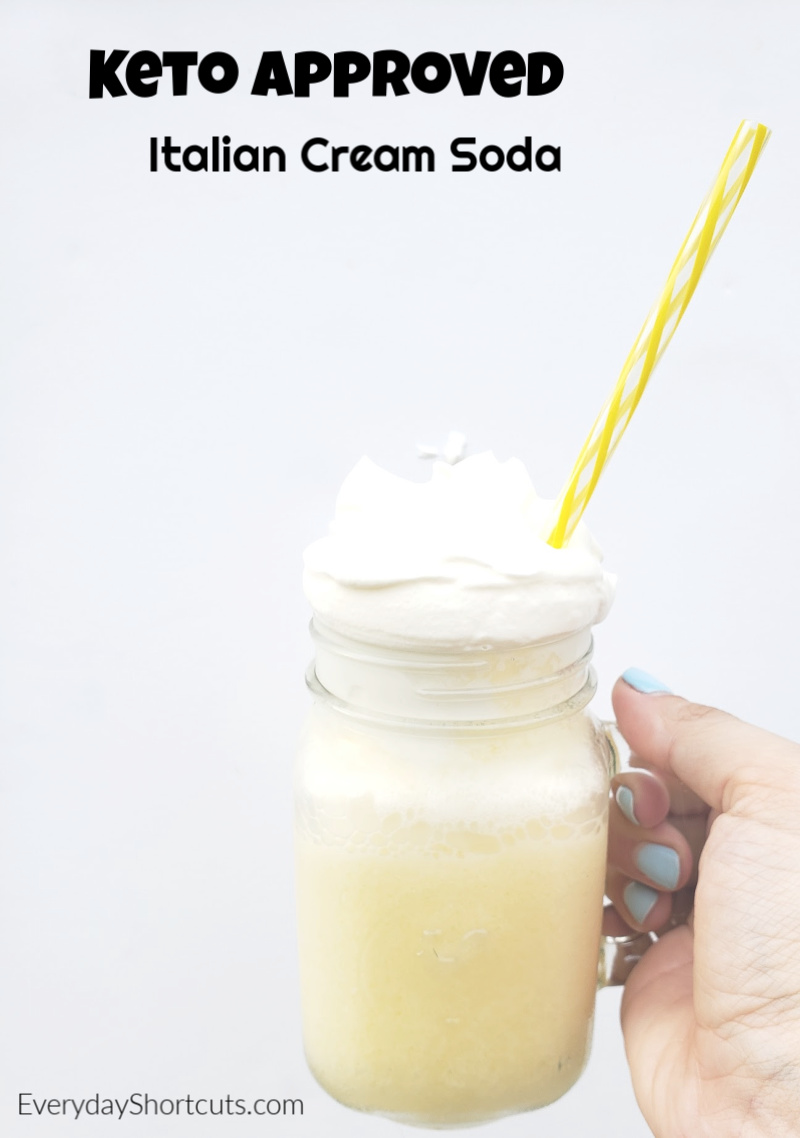 Italian Cream Soda Recipe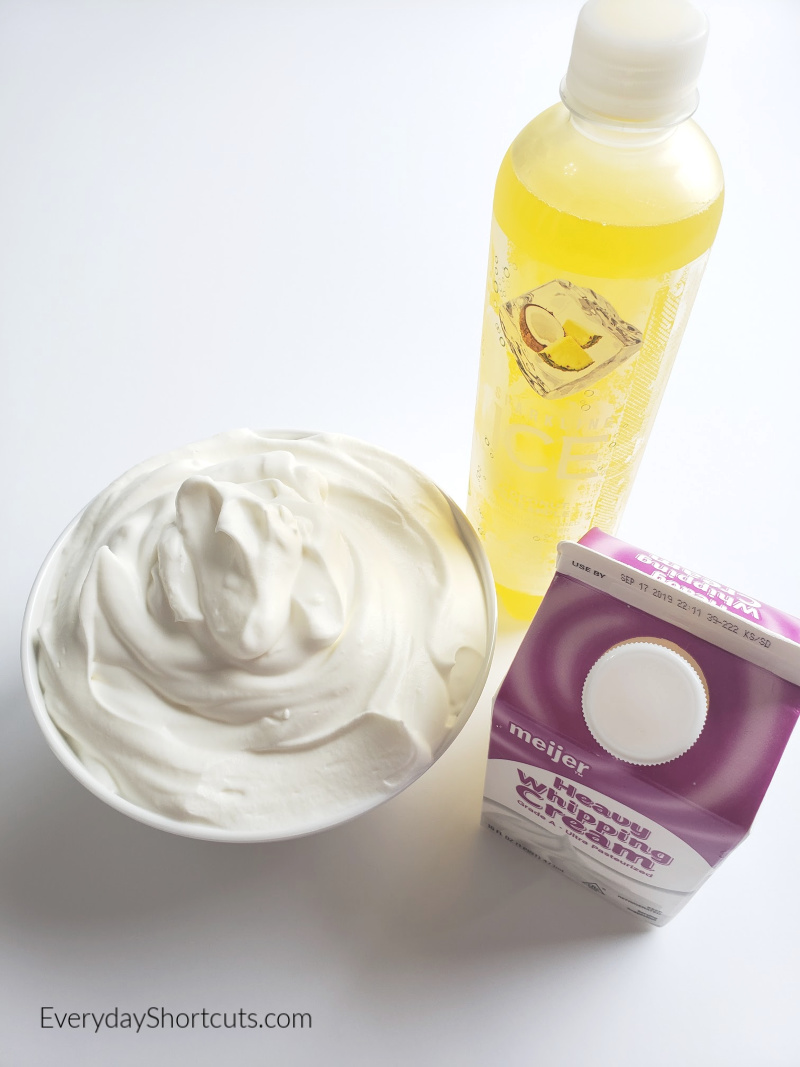 Ingredients
Coconut pineapple sparkling ice drink
Heavy whipping cream
Keto fluffy whipped cream
Directions
To make the Italian Cream Soda pour some coconut pineapple sparkling ice in a glass. Add a few splashes of heavy whipping cream and mix together. Top it off with keto fluffy whipped cream and enjoy!
If you're looking for other Keto dessert recipes, check out these!