Is your holiday budget tight? Do you have a huge holiday shopping list but are working on a shoestring
budget? Then you need to free up some holiday cash! The good news is, you are probably sitting on cash and don't even know it. All around your house is items you no longer use or need, so why not unload them? Take a look below at 7 items you can sell to earn Christmas cash fast, so you can clear up clutter and free up cash for the holidays!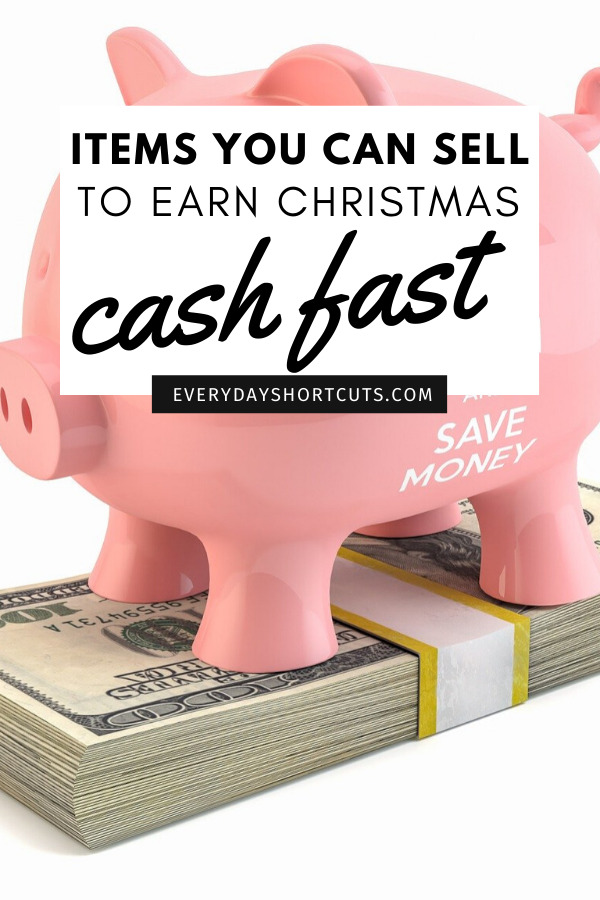 7 Items You Can Sell to Earn Christmas Cash Fast
1. Kid's clothing and toys.
Head to Once Upon a Child or other similar kid consignment shops where you are paid cash on the spot for your kid's items. Take in clean and gently used items to earn top dollar. This is a great way to clear away what you no longer use and to get CASH for it!
2. Women's clothing and accessories.
Head to a local consignment shop and unload women's clothing and accessories you no longer want or need. Most will pay cash on the spot, so you walk in with clothes and walk out with cash. Name brands always do best and will fetch the highest dollar. Don't forget accessories like name brand shoes and bags as well.
3. Small furniture pieces.
Small furniture pieces sell well on Craigslist as fixer uppers are always looking for a project. Sell your small
end tables, coffee tables, dressers and more on Craigslist for fast cash. Search the garage and attic and see which items you can part with.
4. Video games and game consoles.
There are all sorts of spots and shops that pay cash for your unwanted video games and consoles. They
should be in good working condition to fetch the most money. Go through games and video game
accessories to find the items you can part with for cash.
5. Broken jewelry.
Gather up your broken or unused jewelry and take it to a shop that will weigh it and pay you cash. Gold and silver are both fetching a nice price, and it doesn't matter what condition the piece is in. Gather up your broken silver and gold and get it weighed for cash.
6. High end kids toys.
High end kids toys from Melissa and Doug or Pottery Barn will fetch a high price. Try selling them on a local garage sale page via Facebook or even Craigslist or Ebay. Moms will snatch up these high end kids toys while you get some cash in your pocket.
7. Books!
You can sell your used books on Amazon and get quick cash for them. Browse Amazon to see what books are selling for and create your listings to earn quick cash. If you are an avid book collector or reader, chances are you are sitting on some serious cash.
Don't worry if you need extra Christmas cash. Instead, see if you have any of these items to sell. If so, you
could be sitting on some easy Christmas cash!