Build your own floating deck with some simple materials and this easy to follow step by step tutorial!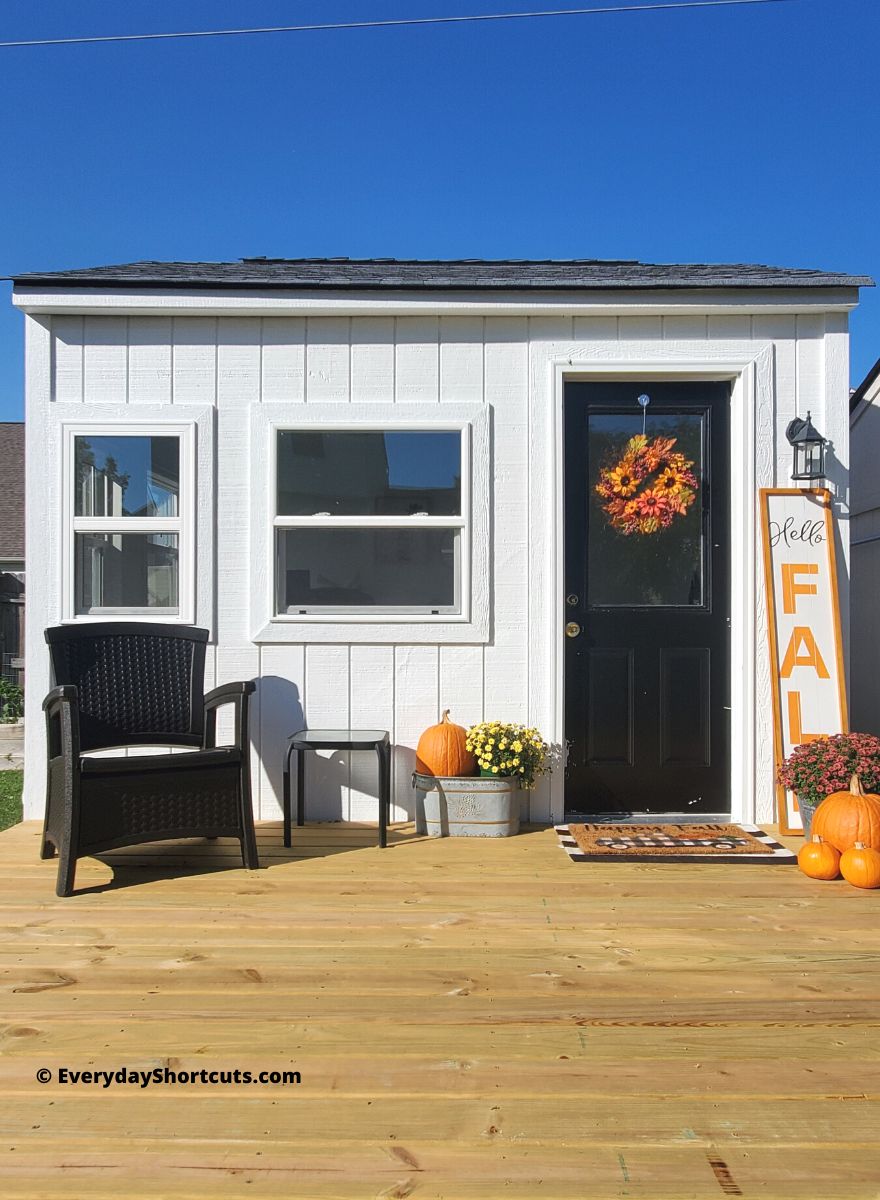 When I built my She Shed, it had nothing in front of it. We knew we wanted some kind of structure to help get into the studio easier. A floating deck was the best option and easy to do. Not only did it make it easy to get into my home office, it's also a great space to hang out on after a day of work.
A floating deck is a great way to add an extra room to your home without having to do any major construction. You can build a floating deck in just a few days, and it's relatively inexpensive. Here's how to do it!
Tools and Materials Needed
If you're planning on building a floating deck, there are a few things you'll need to get started. First, you'll need to gather some tools and materials. Here's a list of what you'll need.
Materials Needed
Deck screws
Deck boards
(2) 2x8x10 pressure treated wood
(2) 2x8x12 pressure treated wood
(8) 2x6x10 pressure treated wood
(16) 2×6 hangers
Pebble rock
Plastic
Bricks
Tools Needed
Saw
Screwdriver
Screw gun
Level
Measuring tape
Now that you have all the necessary tools and materials, you're ready to start building your floating deck!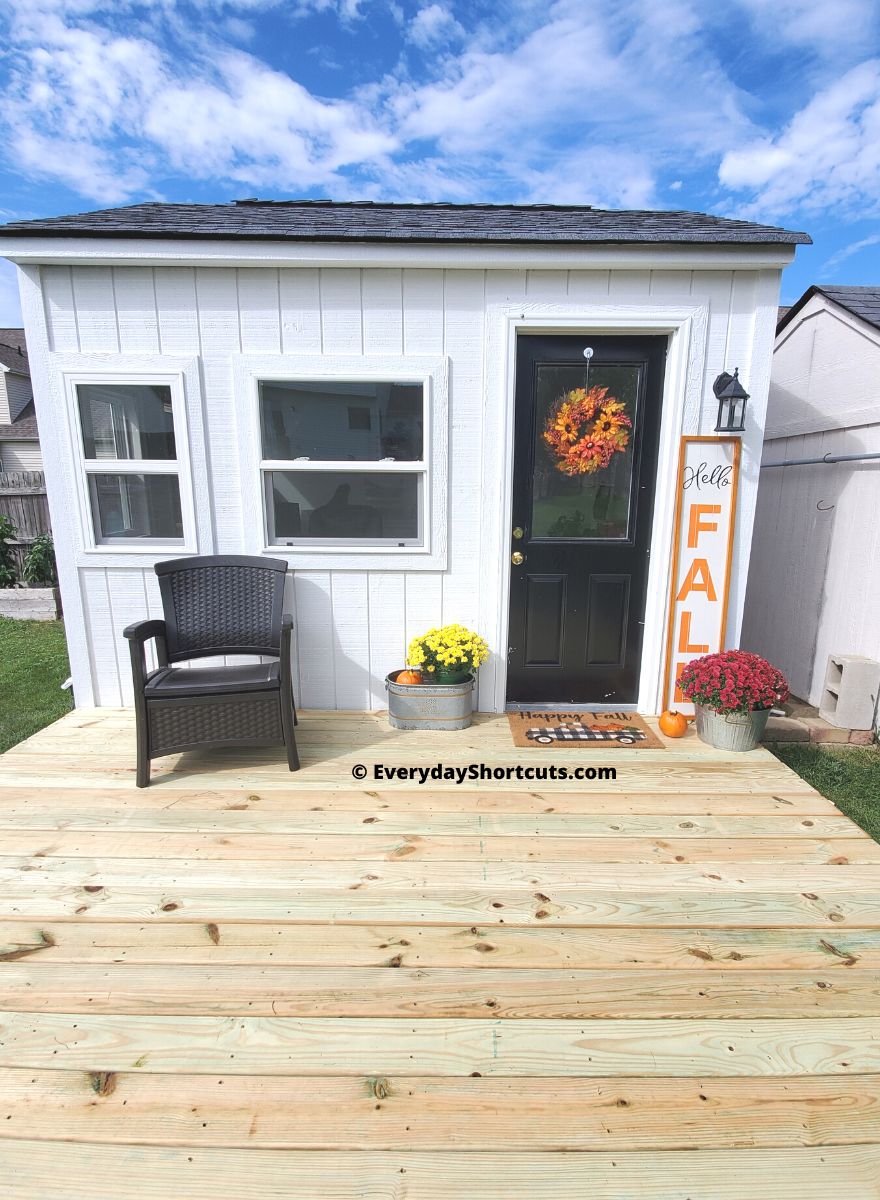 How to Build a Simple Deck for a She Shed
If you're handy with tools and want to take on a fun weekend project, why not try your hand at building a floating deck? A floating deck is a great way to add some extra outdoor living space, and it's also a very stylish addition to your home. Plus, it's a lot easier to build than you might think!
Here's a step-by-step guide to building a floating deck:
Plan your deck. First, you need to decide where you want your deck to go. You'll also need to determine the size and shape of your deck. Once you have a plan, sketch it out on paper or use design software to create a 3D model.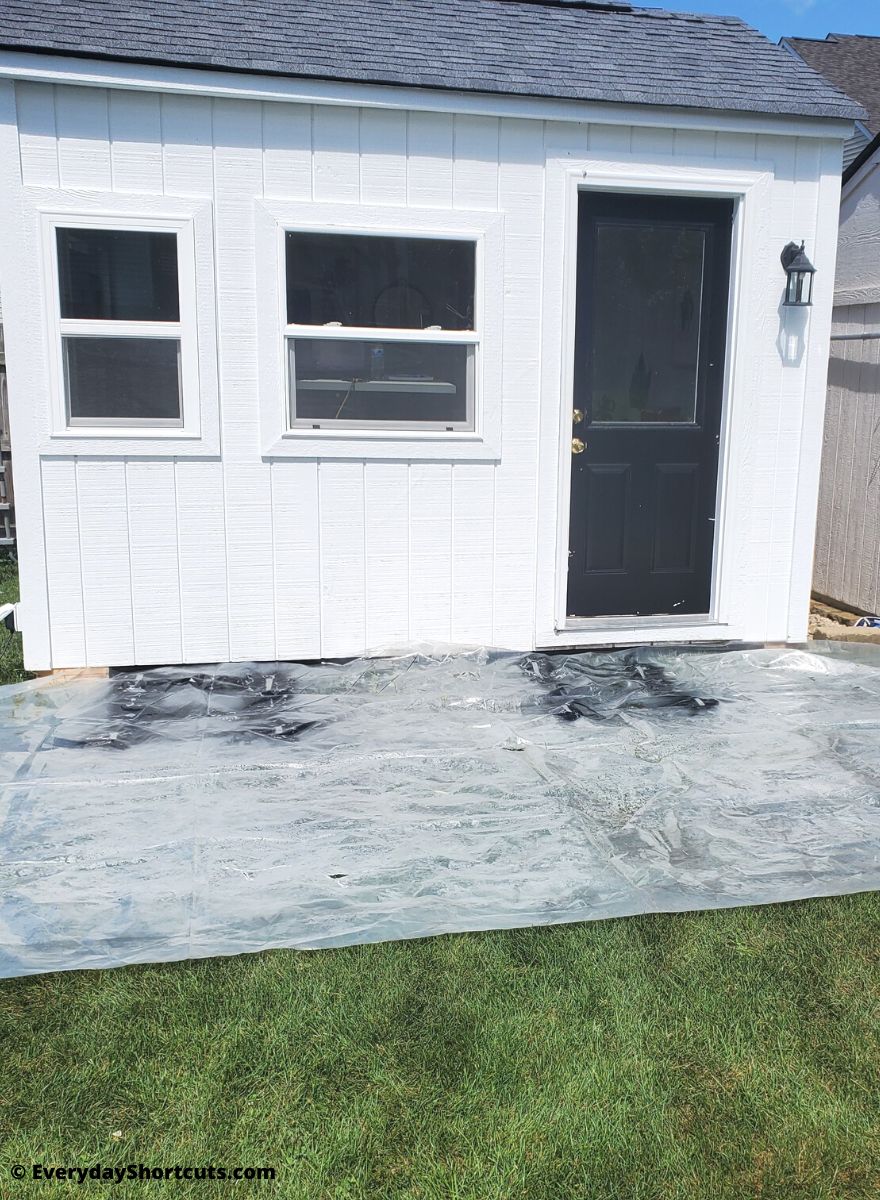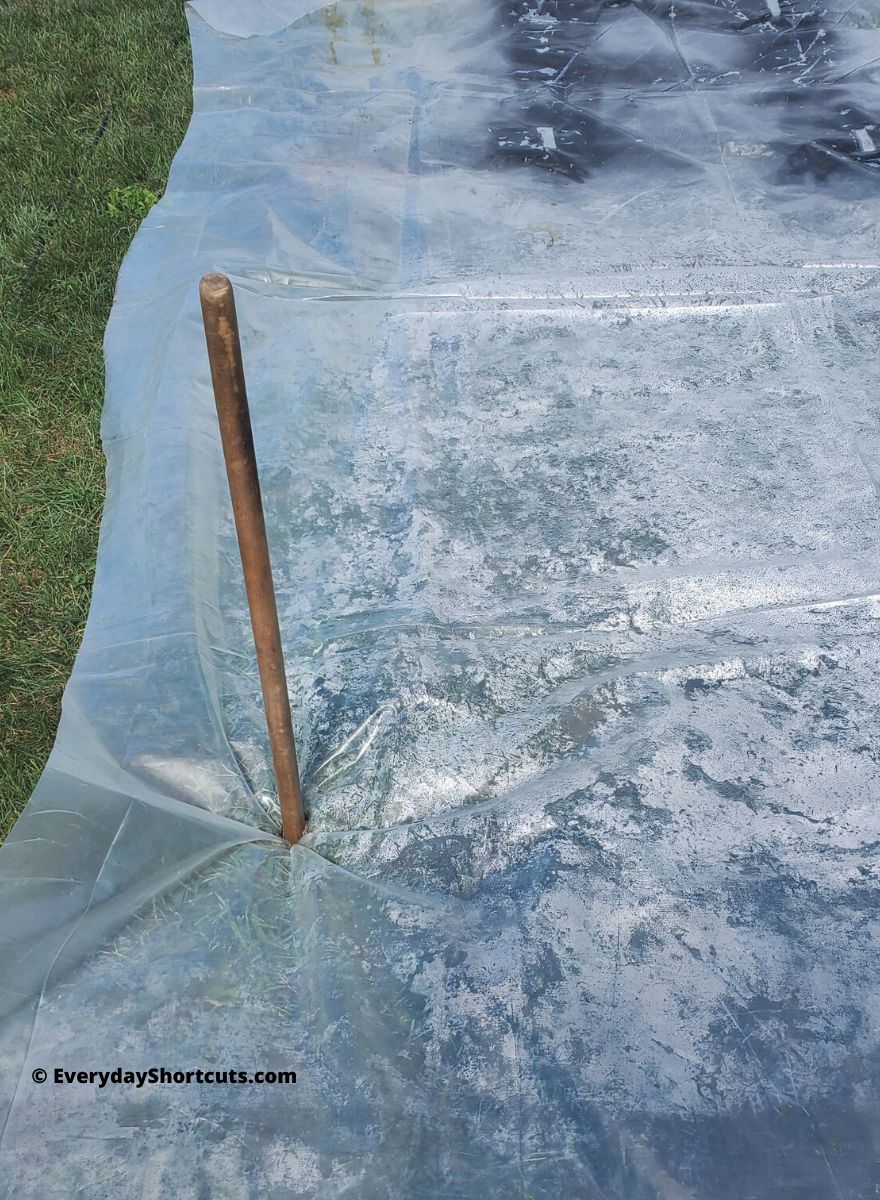 Prepare the site. Once you have your plan, it's time to prepare the site where your deck will go. This involves clearing away any vegetation and leveling out the ground. You may also need to excavate for footings if your deck will be more than a few feet off the ground.
Mark the site. Mark the perimeter of the deck with stakes, and then string a line between the stakes. This will give you a guide for where to place the deck's frame. Lay a piece of plastic down where the deck is going to be and secure it to the ground.
Install the footings. The next step is to install the deck's footings. These are typically concrete piers that support the deck's beams and joists. You'll need to dig holes for the footings and then pour concrete into them.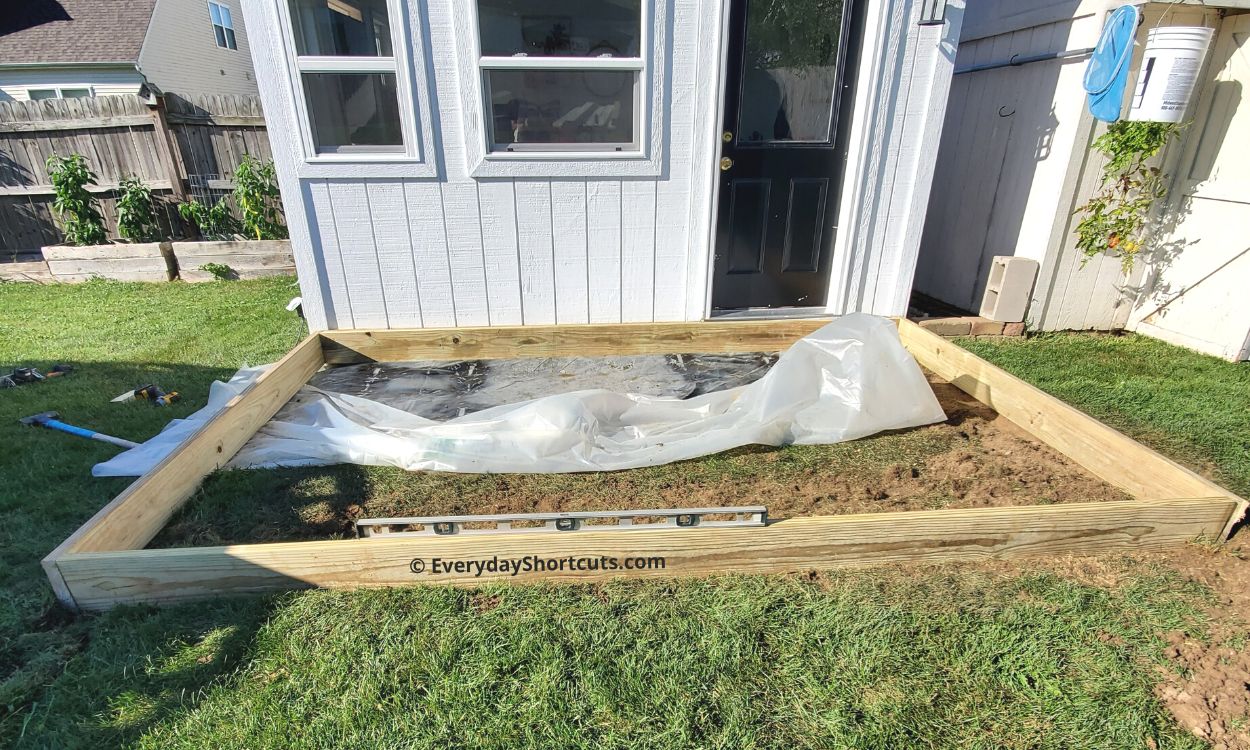 Create the frame. To create the frame, use 2×6 lumber and cut it to size according to your plans. Make sure it is level all the way around. Assemble the frame using nails or screws, making sure to square it up as you go.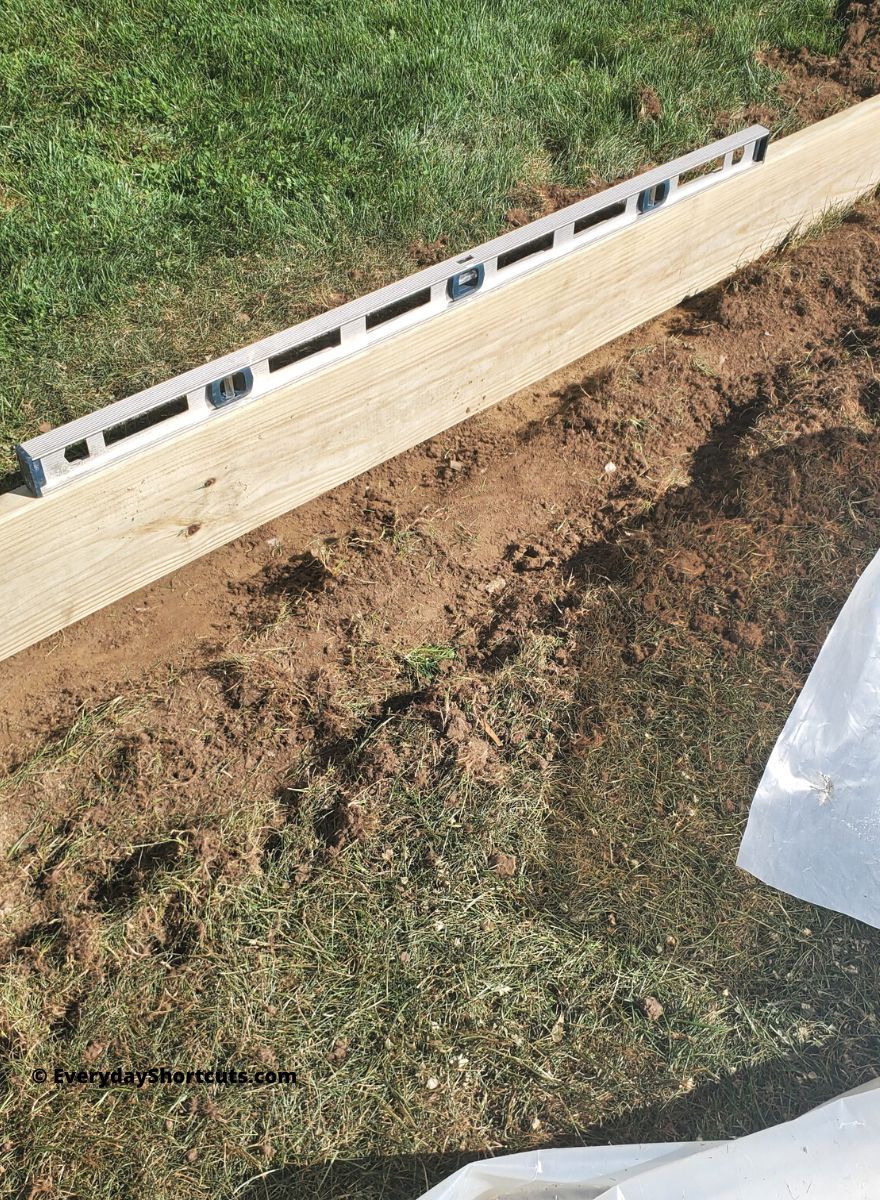 Install the beams and joists. Once the footings are in place, it's time to install the beams and joists. These are the structural components that will support your decking boards. Be sure to use galvanized nails or screws to avoid corrosion.
Fill with pebble rock. Open bags of pebble rocks and spread even on top of plastic inside the frame and in between boards.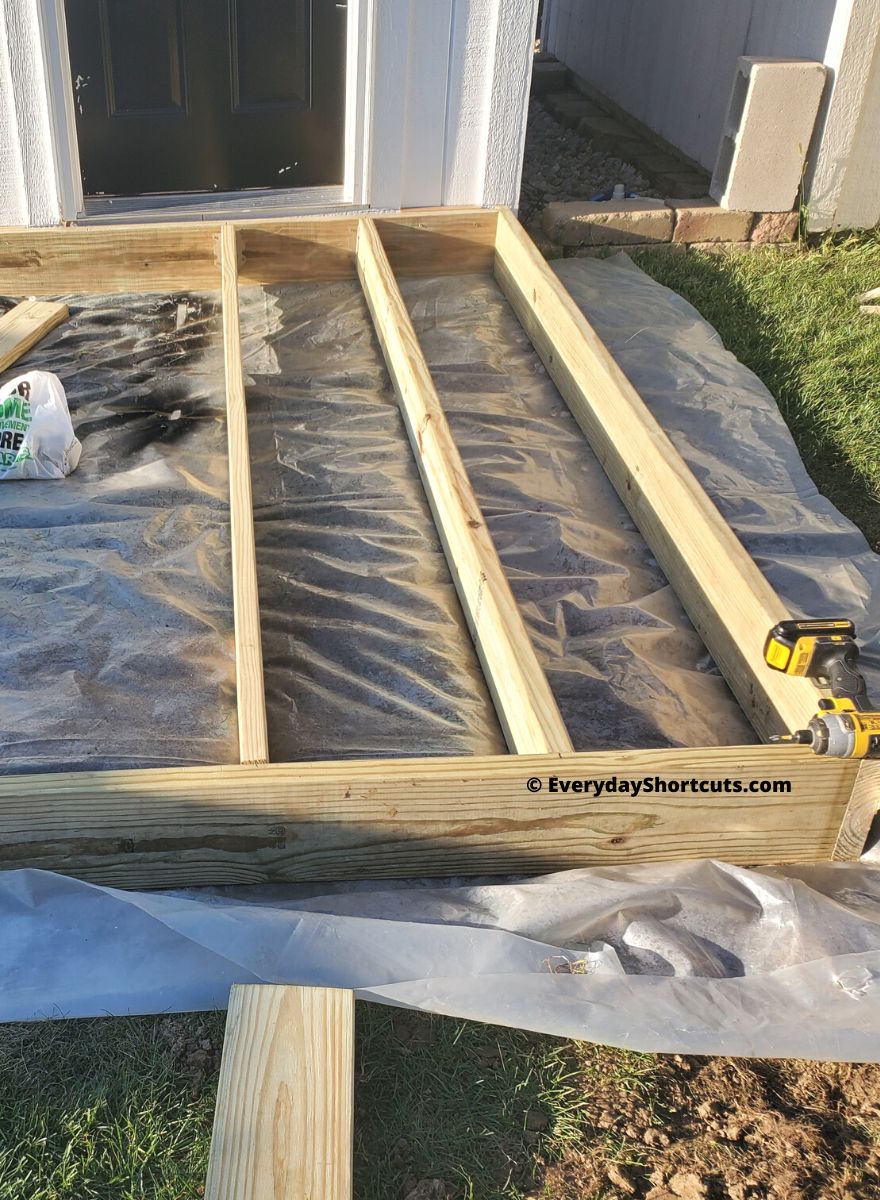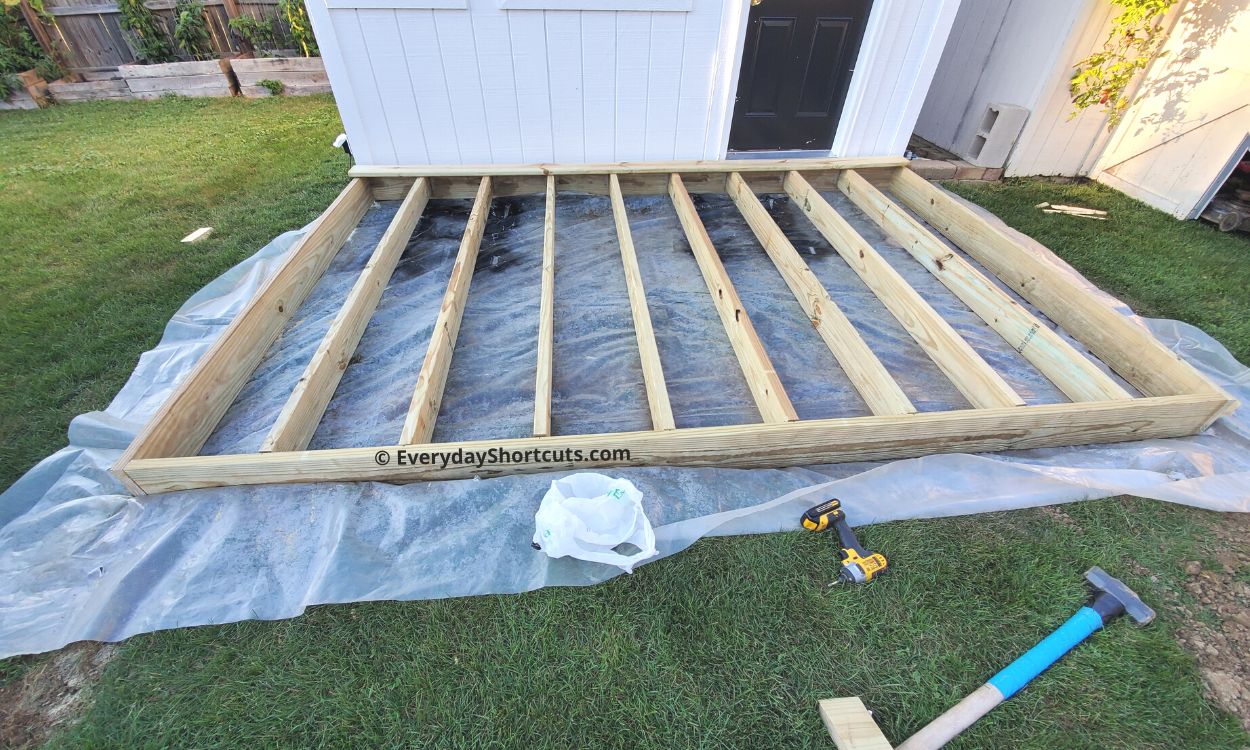 Install the decking boards. The final step is to install the decking boards. These should be laid perpendicular to the joists. Be sure to leave a gap between each board so that water can drain away properly.
Once you've finished building your deck, you can then add some furniture and other finishing touches to make it truly your own.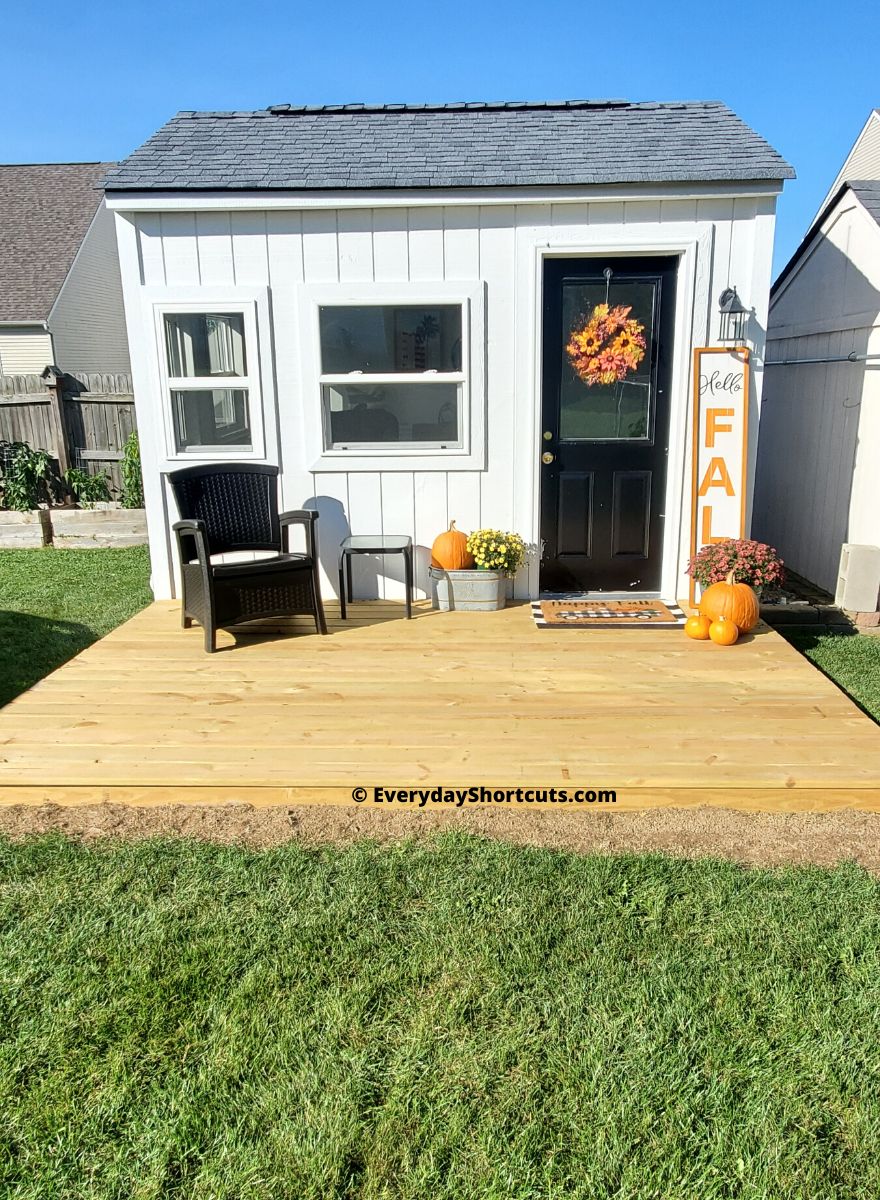 Tips for Building a Floating Deck
Building a floating deck can be a great way to improve your home's value and get some extra outdoor living space. But it's not a project for the faint of heart – there's a lot of work involved. Here are some tips to help you build a successful floating deck:
Get proper permits: Check with your local building department to see if you need a permit for your deck. If so, get the paperwork in order before you start construction.
Choose the right location: Pick a level spot in your yard that's large enough to accommodate the size of deck you want. Avoid areas that are prone to flooding or erosion.
Make a plan: Draw up a detailed plan of your deck, including its dimensions, framing, flooring, and railings. This will help you stay organized during the construction process.
Order materials: Once you have your plan, order all the lumber, hardware, and other materials you'll need to build your deck. Make sure to buy extra materials in case you make any mistakes along the way.
Follow the instructions to a tee. When it comes to building a deck, there's no room for error. Make sure you read the instructions thoroughly and follow them exactly.
Inspect your work regularly. Once your deck is built, inspect it regularly for any signs of wear and tear or damage. Repair any issues as soon as they arise to keep your deck looking its best.
FAQs
What is a floating deck?
A floating deck is a type of deck that sits on top of the ground, rather than being anchored into the ground. They are typically easy to build and can be a great addition to your backyard.
Do I need a permit to build a floating deck?
If you live in an area with a homeowner's association, you may need to get permission from the HOA before building a floating deck. In most cases, you will also need to obtain a building permit from your local municipality. Be sure to check with your local zoning ordinances to see if there are any special requirements for decks in your area.
How much does it cost to build a floating deck?
The cost of building a floating deck can vary greatly depending on a number of factors. The most important factor is the size of the deck. A larger deck will obviously cost more to build than a smaller one. Other important factors include the materials used and the complexity of the design.
If you're looking to save money, using recycled materials or simple designs can help keep costs down. Building a floating deck is also a relatively easy project, so if you're handy with tools, you can further reduce costs by doing it yourself.
Overall, the cost of building a floating deck can range from a few hundred dollars to several thousand. But regardless of the final price tag, a floating deck is a great addition to any home and an enjoyable space to relax and entertain guests.