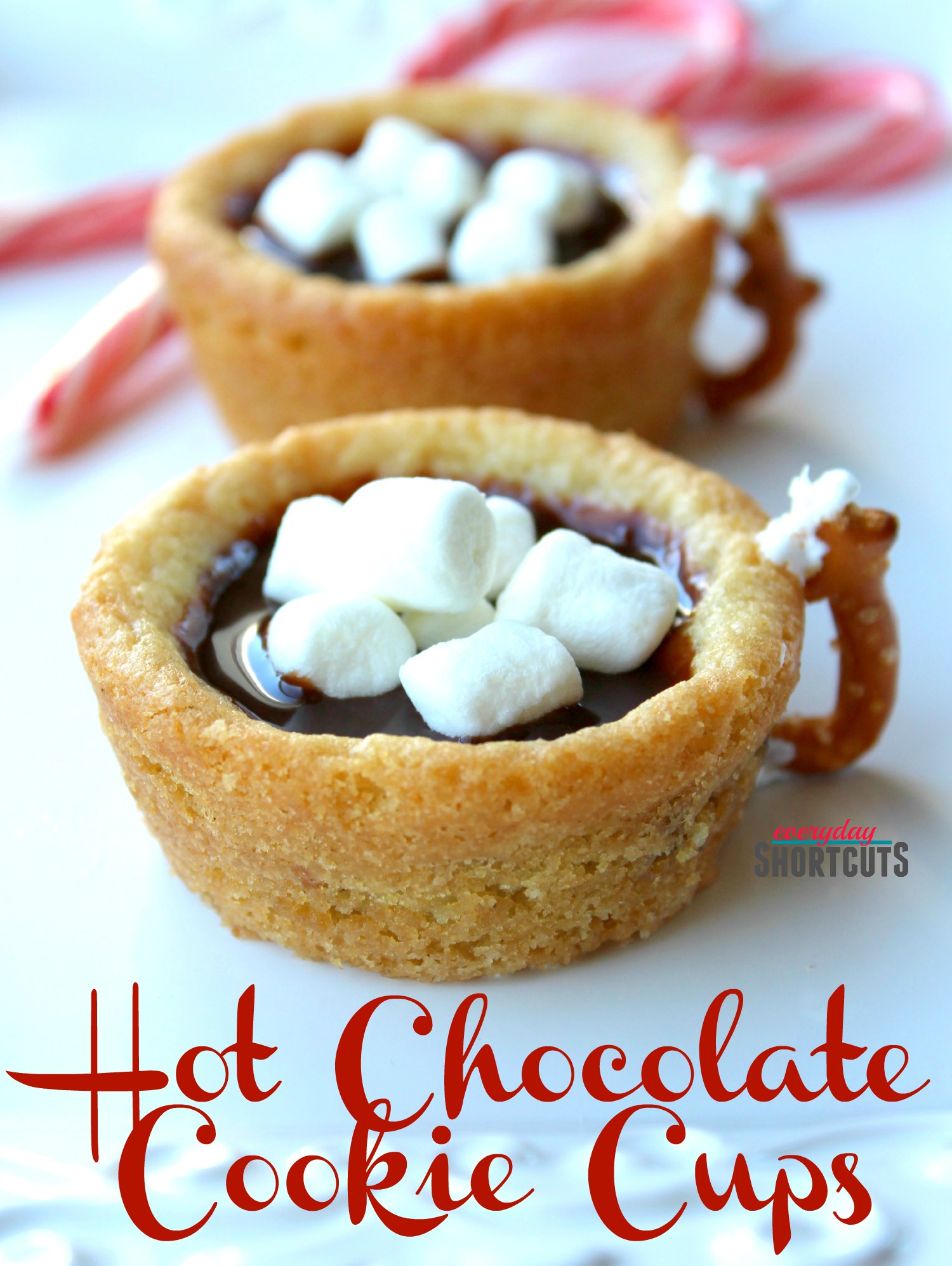 Hot chocolate and cookies are my favorite this time of year. Enjoy them both with this recipe for Hot Chocolate Cookie Cups. Not only are they yummy but so cute to put out for a holiday gathering. Find out how to make with the simplest ingredients listed below.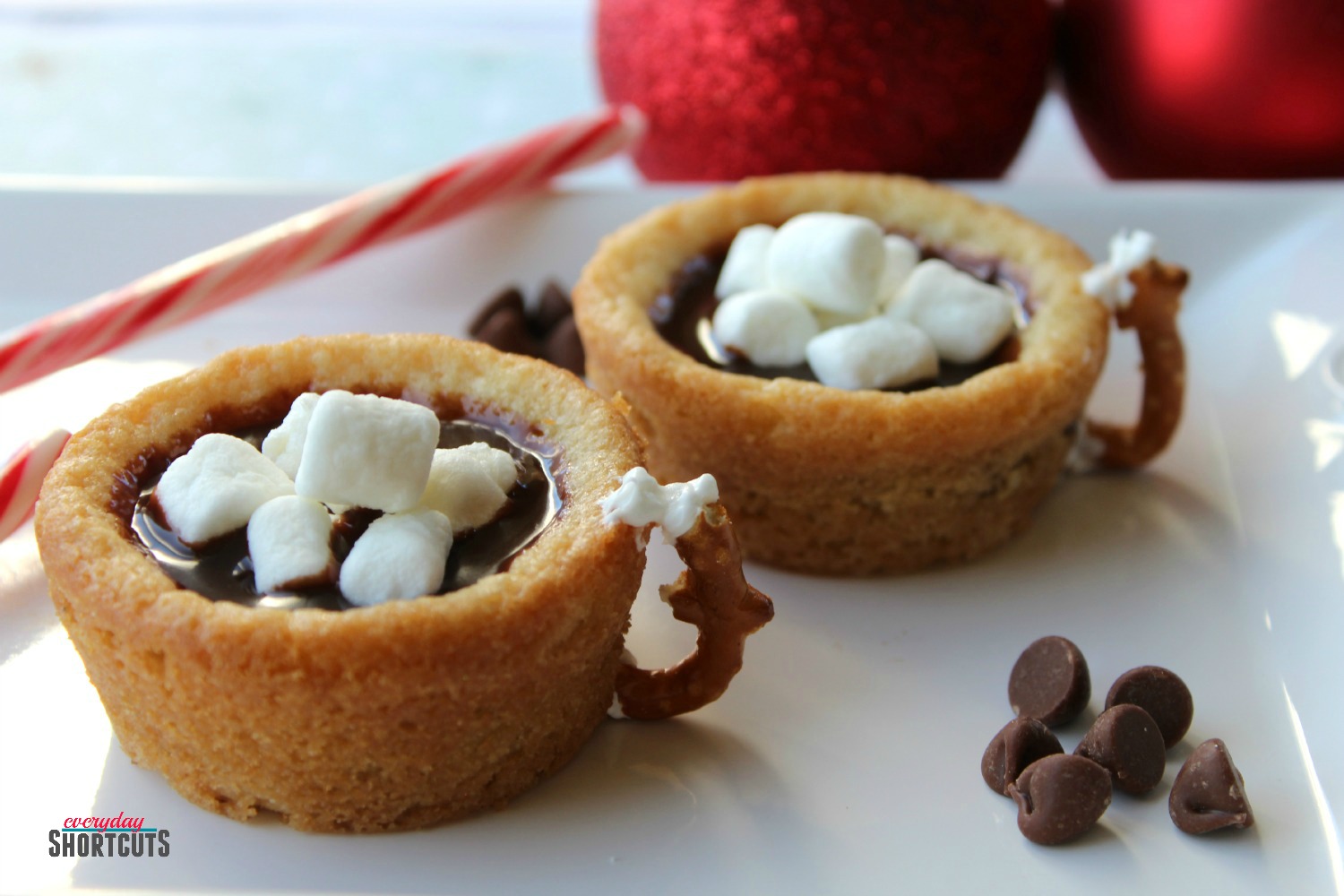 Hot Chocolate Cookie Cups
Makes about 24 mini muffin tin cookies or 12 if using regular muffin tins
Ingredients:
1 package Pillsbury Sugar Cookie Dough
½ cup heavy whipping cream
2 tablespoons hot cocoa mix
1 cup semi-sweet chocolate chips
white buttercream frosting
12 mini pretzels
1 cup Jet-Puffed Mallow Bits

Directions:
Preheat oven to 375 degrees.
Put 1 tablespoon (mini tin) or 2 tablespoons (regular tin) of the sugar cookie dough into 24 greased mini muffin tins.
Bake for 12-14 minutes at 375 degrees. Allow the cookies to cool completely in the pan before gently removing them. As they cool they will indent making the cup shape.
Make the chocolate ganache by bringing the whipping cream to a boil.
Stir in the hot cocoa mix.
Pour the hot cream over the semi-sweet chocolate chips and let it sit for 3 minutes. Then, stir until the chocolate chips are melted and the ganache is smooth.
Break off the loops on some mini pretzels to use as handles.
Using your white frosting as glue use it to attach the pretzel handles to the cookie cups.
Spoon the chocolate ganache into the cookie cups and top with mini marshmallows.
Store the hot chocolate cookie cups in the refrigerator.