Must Try Halloween Food at Disneyland
Have you ever taken a trip to Disneyland in the fall? If not, add it to your list. Not only is the park beautifully decorated but there are also great reasons to visit such as participating in the Oogie Boogie Bash, Haunted Mansion, the rides, and trying out all of the Halloween food.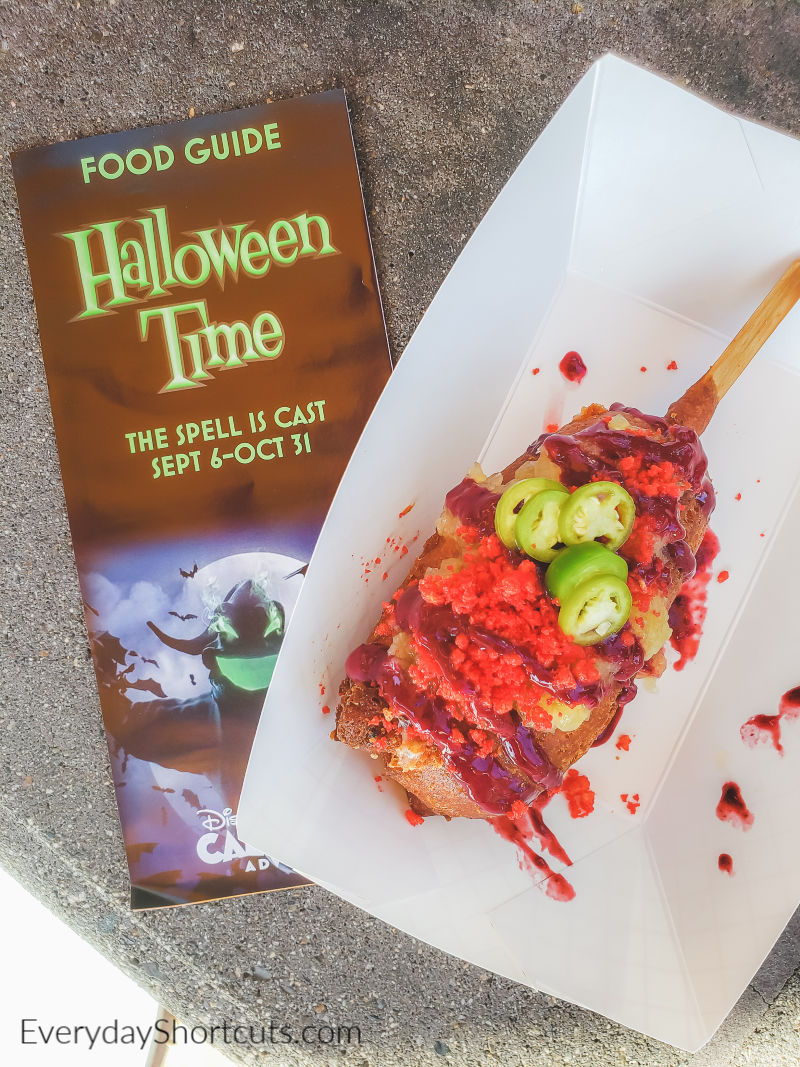 My kids and I recently visited Disneyland, it was the first time for the kids and 5th time for me. We made it a mission to test out as much Halloween food as possible so we can share what we liked best. We visited one park a day so we had plenty of time to try the food and enjoy each park. I have to say that everything we tried we liked and didn't come across anything we didn't like. This is what we tried and our thoughts on each food item.
Halloween Food at Disneyland Park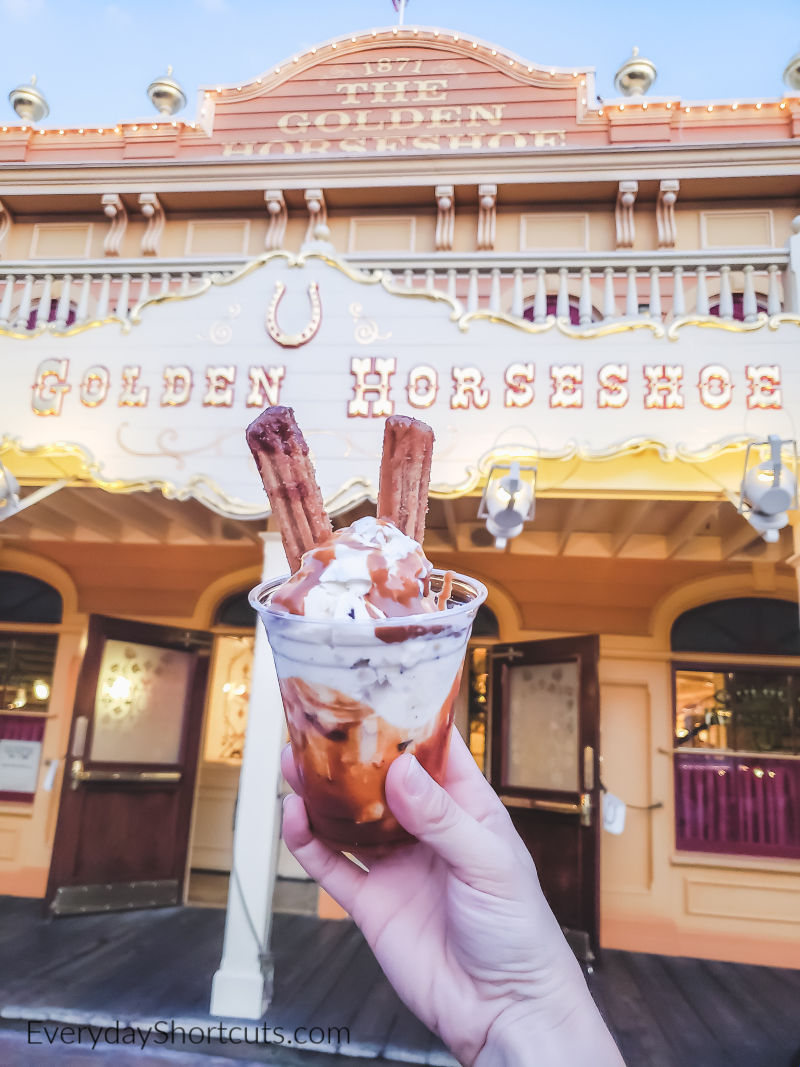 Churro Sundae
(Location: Golden Horseshoe)
Cookie dough ice cream garnished with a churro, cajeta and whipped cream.
Our thought: churros dipped in ice cream was heaven.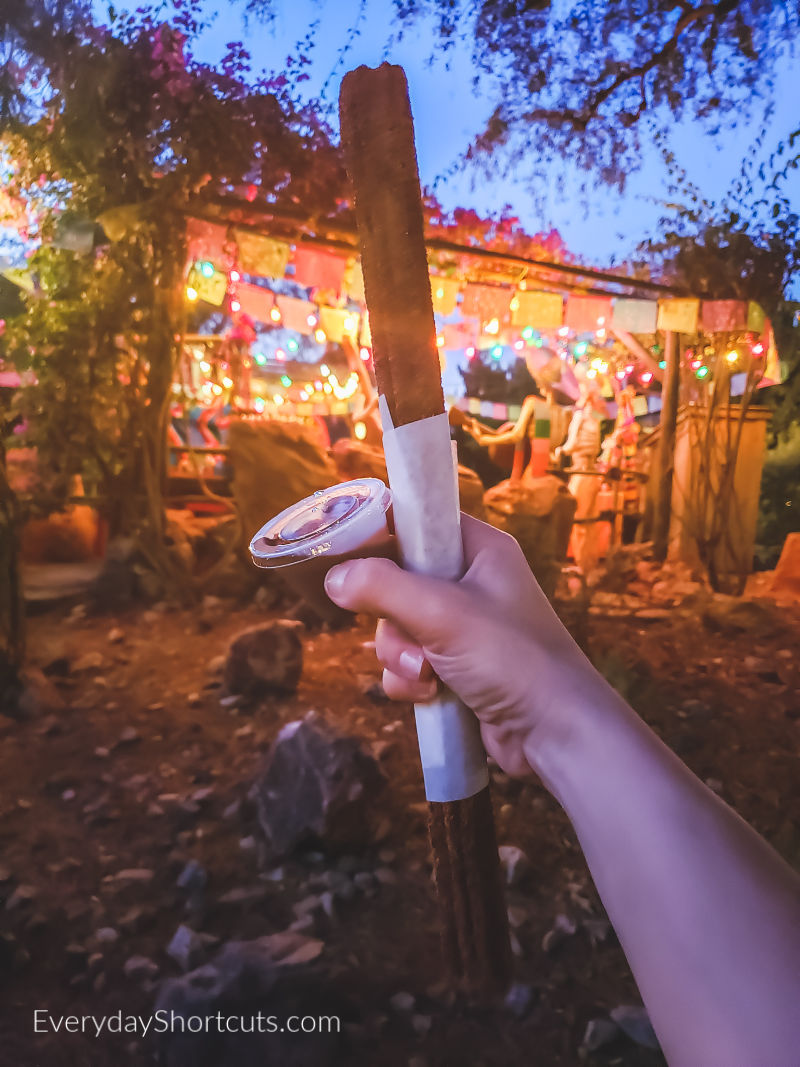 Coco Churro
(Location: food cart by Big Thunder Mountain Railroad)
Cinnamon-dusted with a spicy cocoa dipping sauce.
Our thought: while it came with cocoa dipping sauce we thought the churro had plenty of cocoa flavor and didn't need the dipping sauce.
Halloween Food at California Adventure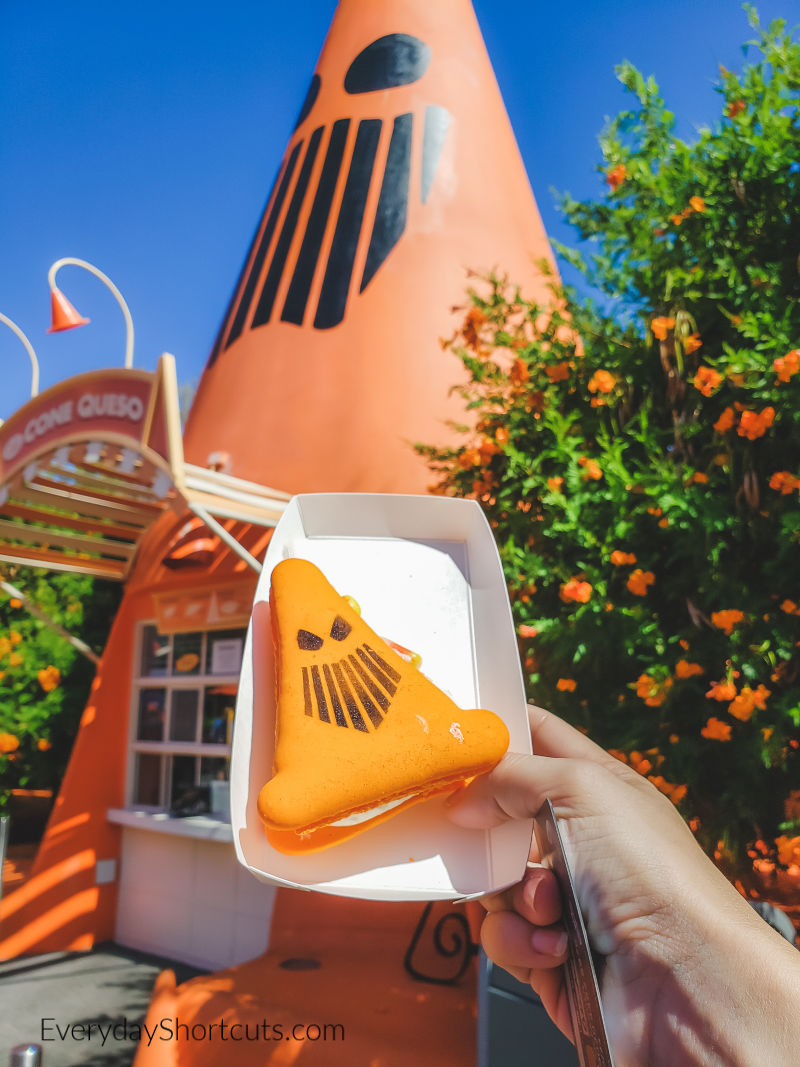 Spoke-y Cone Macaron
(Location: Cars Land Cozy Cone Motel)
Cone Macaron filled with marshmallow buttercream and candy corn.
Our thought: we're not a fan of macarons normally but this one was the bomb. The candy cone inside the marshmallow made it delicious.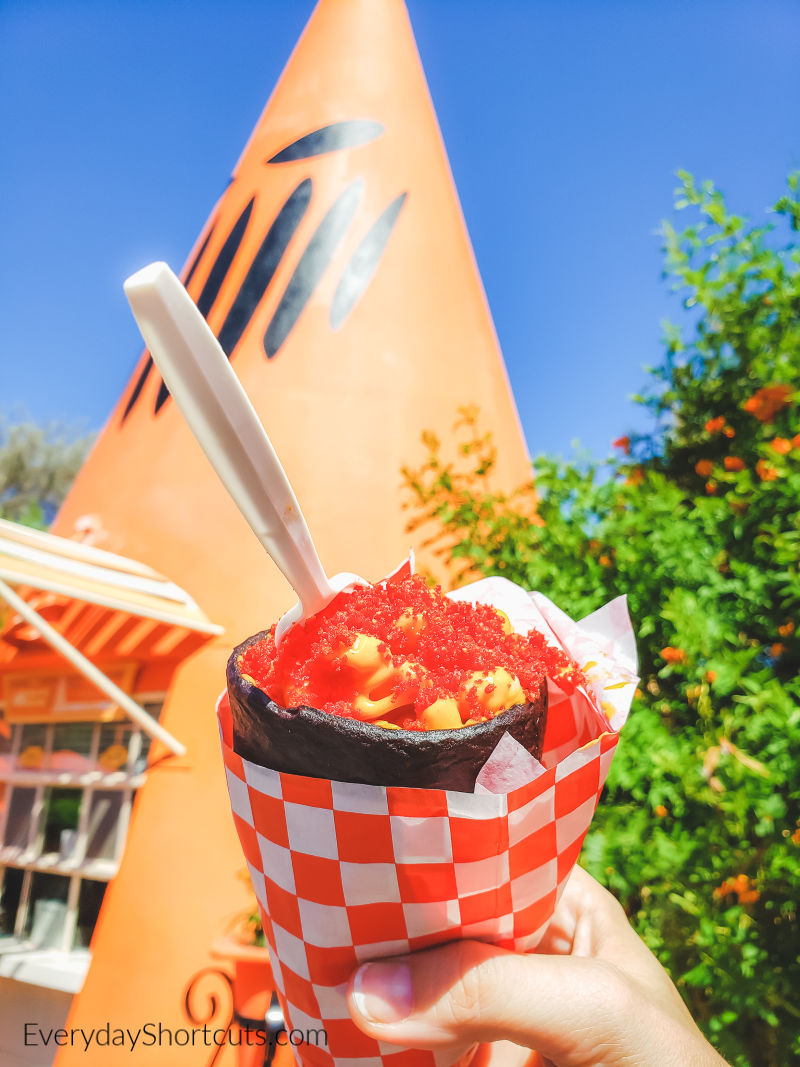 Slow-Burnin' Mac 'N' Cheese Cone
(Location: Cars Land Cozy Cone Motel)
Pasta with spicy red pepper-cheese sauce topped with crushed chile-cheese puffs served in a bread cone.
Our thought: you should try this one, it is seriously good and lasted about 7.5 seconds.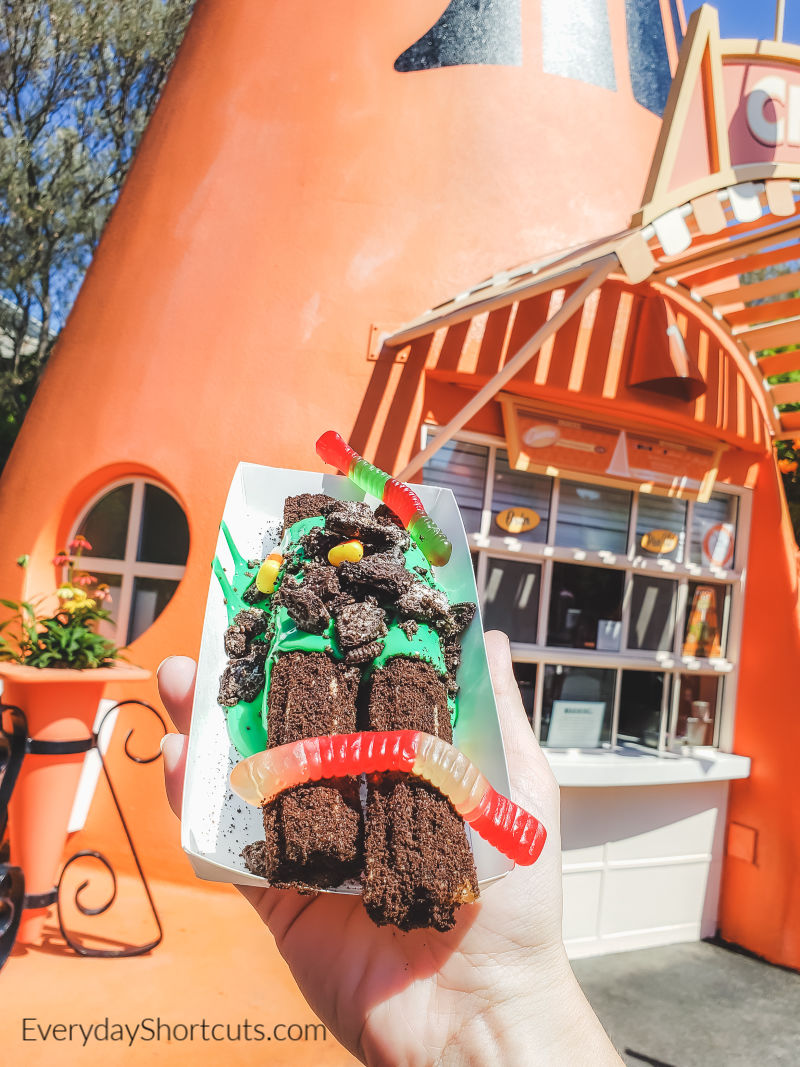 Haul-O-Ween Churro
(Location: Cars Land Cozy Cone Motel)
Rolled in chocolate with cream-filled cookies, green icing, gummy worms and candy.
Our thought: the mix of the chocolate and cream-filled cookies was like eating an oreo churro. The icing, gummy worms and candy are more for the Halloween presentation and suggest eating it separately.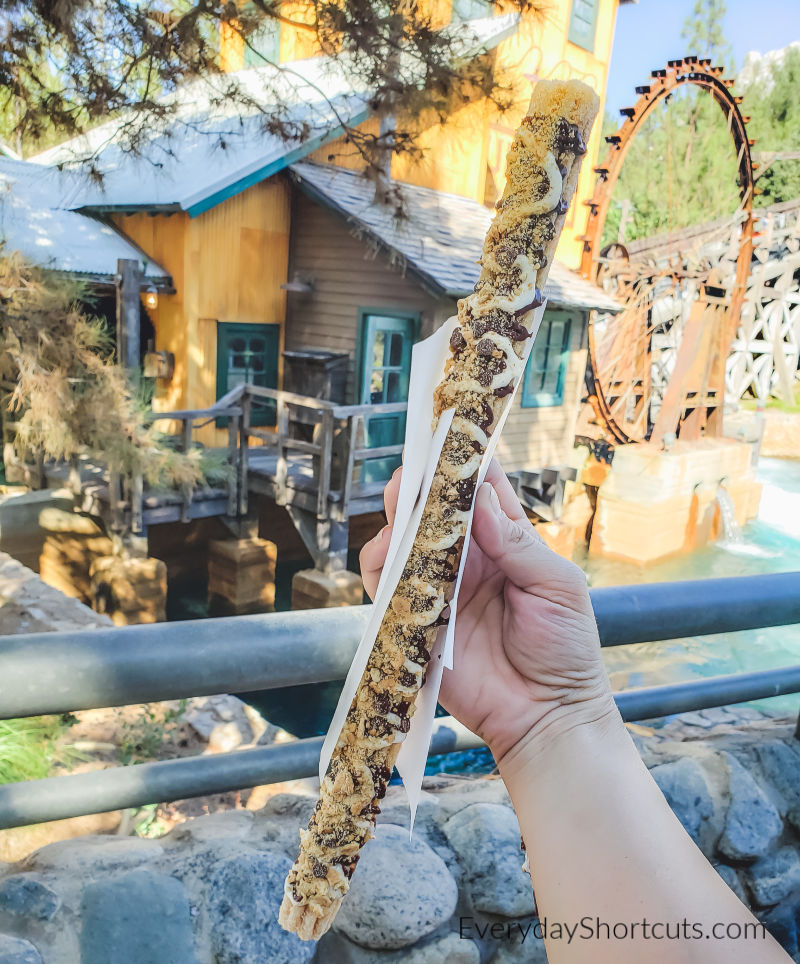 S'mores Churro
(Location: food cart by Redwood Creek Challenge Trail)
Rolled in graham cracker crumbs topped with chocolate chips and a marshmallow drizzle.
Out thought: tasted like a s'mores cookie.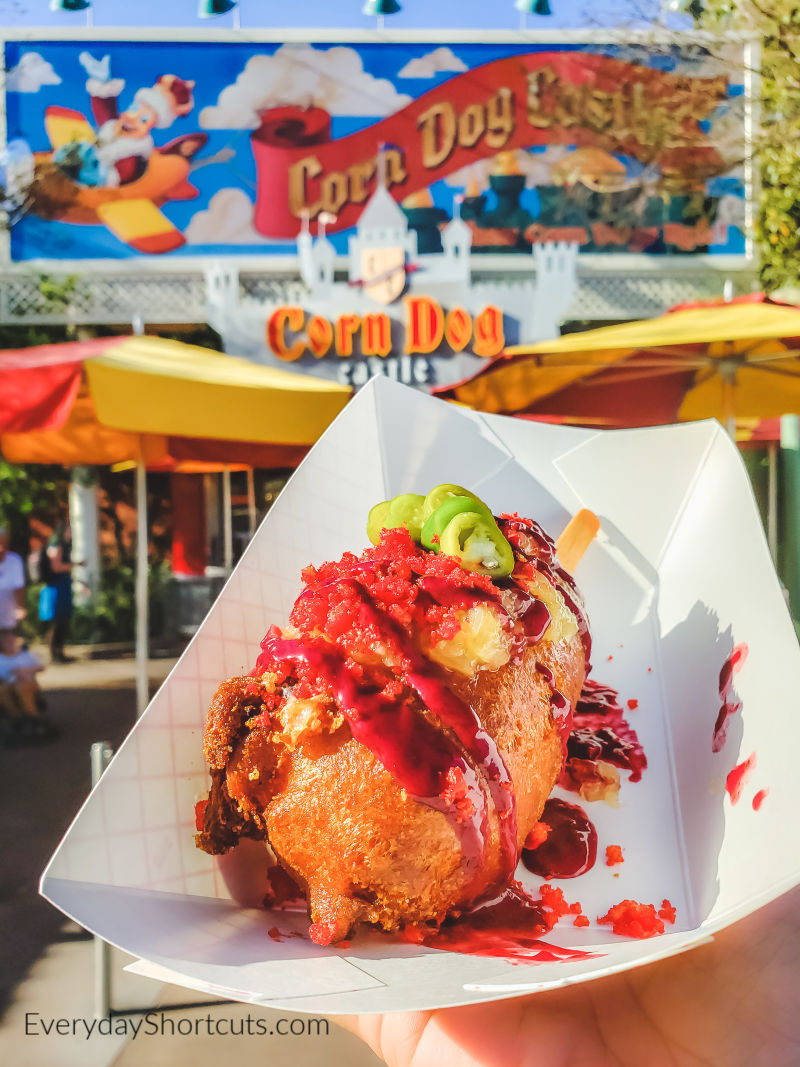 Spicy Pepper Jack Cheese Stick
(Location: The Corn Dog Castle by Coco in California Adventure)
Batter-dipped and drizzled with blackberry sauce topped with sweet pineapple salsa, pickled serranos and crushed cheese puffs.
Our thought: this was spicy but the pineapple salsa seemed to tame it a bit and the crushed cheese puffs were an added bonus. Yum!
These are just a few of the foods we tried at each park. There are plenty more to try so be sure to get to the parks by October 31, 2019 before they're all gone till next year.
If you're looking to purchase Disneyland tickets, head on over to GetAwayToday.com. They offer packages and tickets to Disneyland and other attractions in the area. Once your tickets are purchased, they will be delivered to your email as a voucher. You can bring that to the parks either printed out or on your phone to redeem it for a ticket.