This is a sponsored conversation written by me on behalf of Tyson Foods, Inc. The opinions and text are all mine. #AnytizersChickenChips​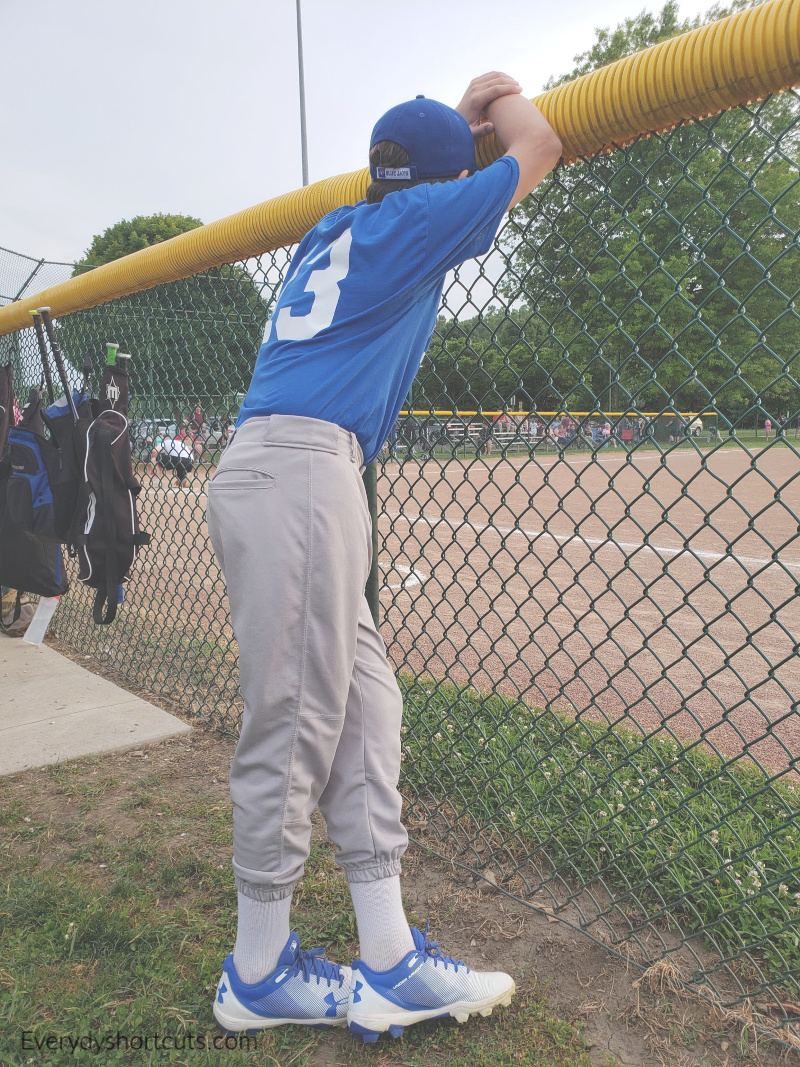 First a new year of school begins then come the after school sports which can lead to a chaotic schedule. Sometimes there is just no time to get dinner in before you have to walk out the door again but the kids can't play on an empty stomach. And you don't want to eat too much because that can lead to getting sick. Instead settle for a snack to hit the mark of the right amount of nutrition to help get them fueled up and ready to play. I've got a list of easy pre-game snacks for kids before school sports including a brand new favorite – Tyson® Any'tizers Chicken Chips!
Click on the picture above to shop the products!
Easy Pre-Game Snacks for Young Athletes
Beef Jerky
Beef Jerky is a great source of protein. Plus, it's an easy snack to take on the go and comes in many different flavors. And most bags of beef jerky have a resealable bag where you can eat some on the way to game and then save the rest for later.
Fruit
Apples and bananas are source of nutrition. The apples is loaded with fiber making you feel fuller and the bananas are high in potassium which will help with muscle soreness during and after the game.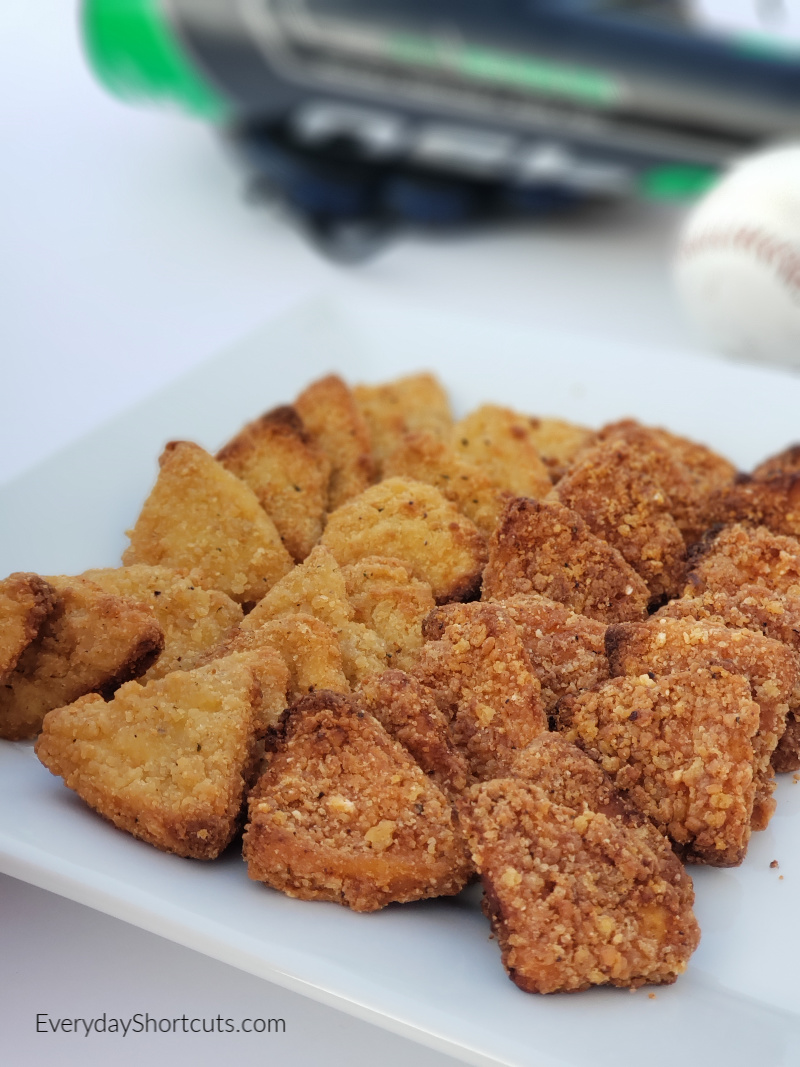 Tyson® Any'tizers Chicken Chips!
All Natural, Chicken with no antibiotics ever this snack is perfect before a game. The triangle shape made with all-white chicken meat is seasoned in BBQ, Ranch, and Cheddar & Sour Cream flavors and perfect for dipping.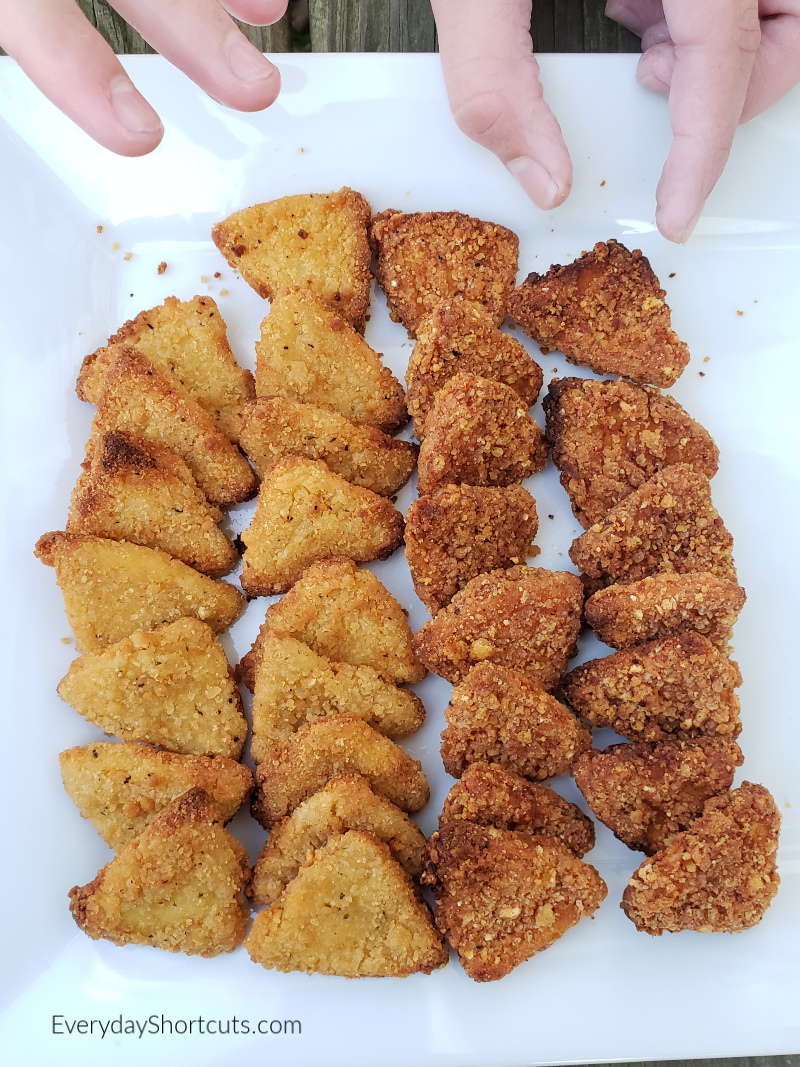 At 11g protein per serving each chicken chip helps you get fueled up I suggest eating this snack at least 1 hour before the game so it is fully digested before you play.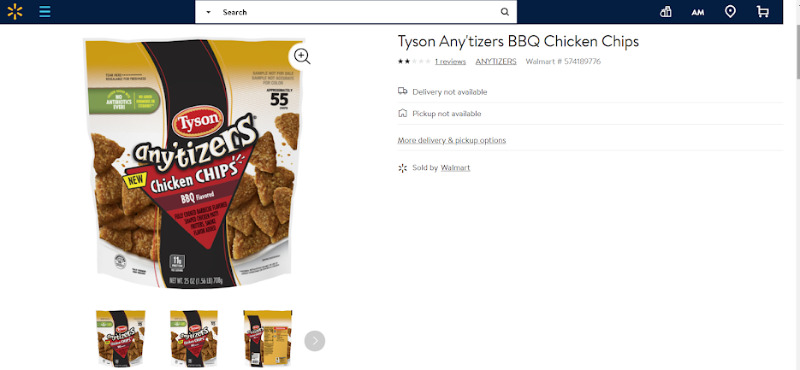 It's a great snack to have right before the big game and you can find it at Walmart. Plus Ibotta is offering $1 off any one Tyson product when you download the app.
Protein Bar
When you're on the go, take a protein bar to snack on. They are many different ones to choose from with a variety of flavors. I would recommend trying a few out before on a non-game day so you can find the one you like cause some are not so tasty.
Peanut Butter and Crackers
Peanut butter and crackers are a perfect snack and taste great with added bananas.
Trail Mix
You can either make your own trail mix or buy the premade packages in the store. If making your own get creative adding a variety of nuts, pretzels, granola, dark chocolate pieces and raisins.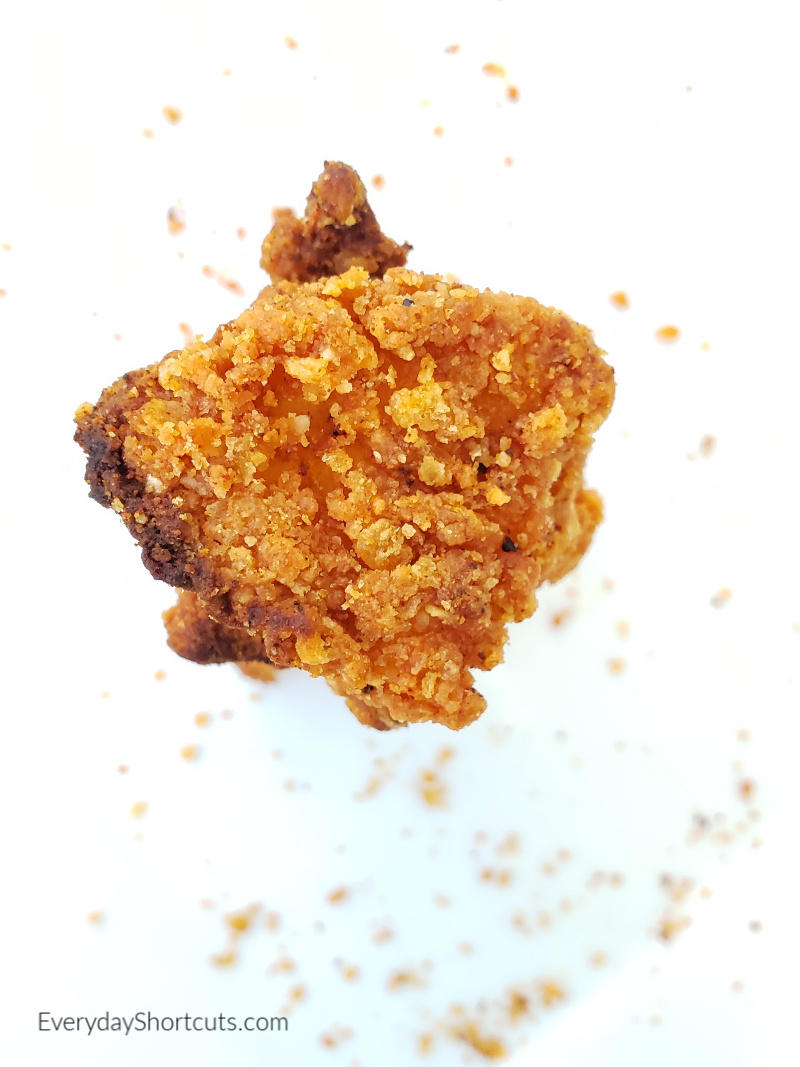 And while you're eating those snacks before a game make sure you stay hydrated as well with either water or a sports drink. What kind of snacks do you like to fuel up before a game?