Make every party your best party! Enlist the help of this holiday entertaining kit which includes everything you need for a beautiful spread!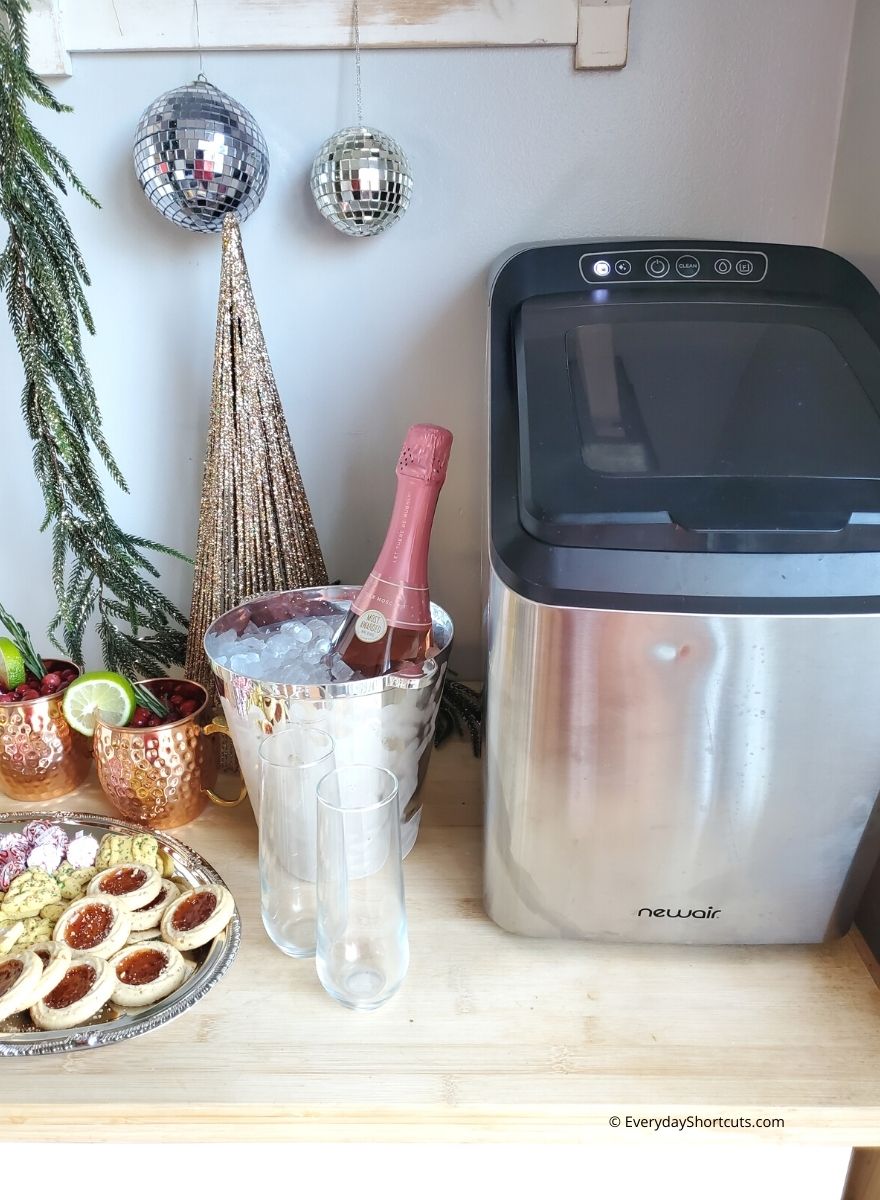 Holidays are a time for friends to gather, celebrate and indulge. Having a holiday party at home is the perfect way to invite your closest friends and family over for an elegant affair.
Hosting for Friendsgiving, Christmas, or New Year's Eve always seems like a great idea at first but then can also seem like quite the hassle. You have to worry about food, drinks, music, decorations, and more plus entertain your guests.
Great holiday entertaining doesn't have to be stressful. With the right supplies, it can be quick and easy. With my 8 favorite essentials, you can spend more time enjoying your company and less time running around.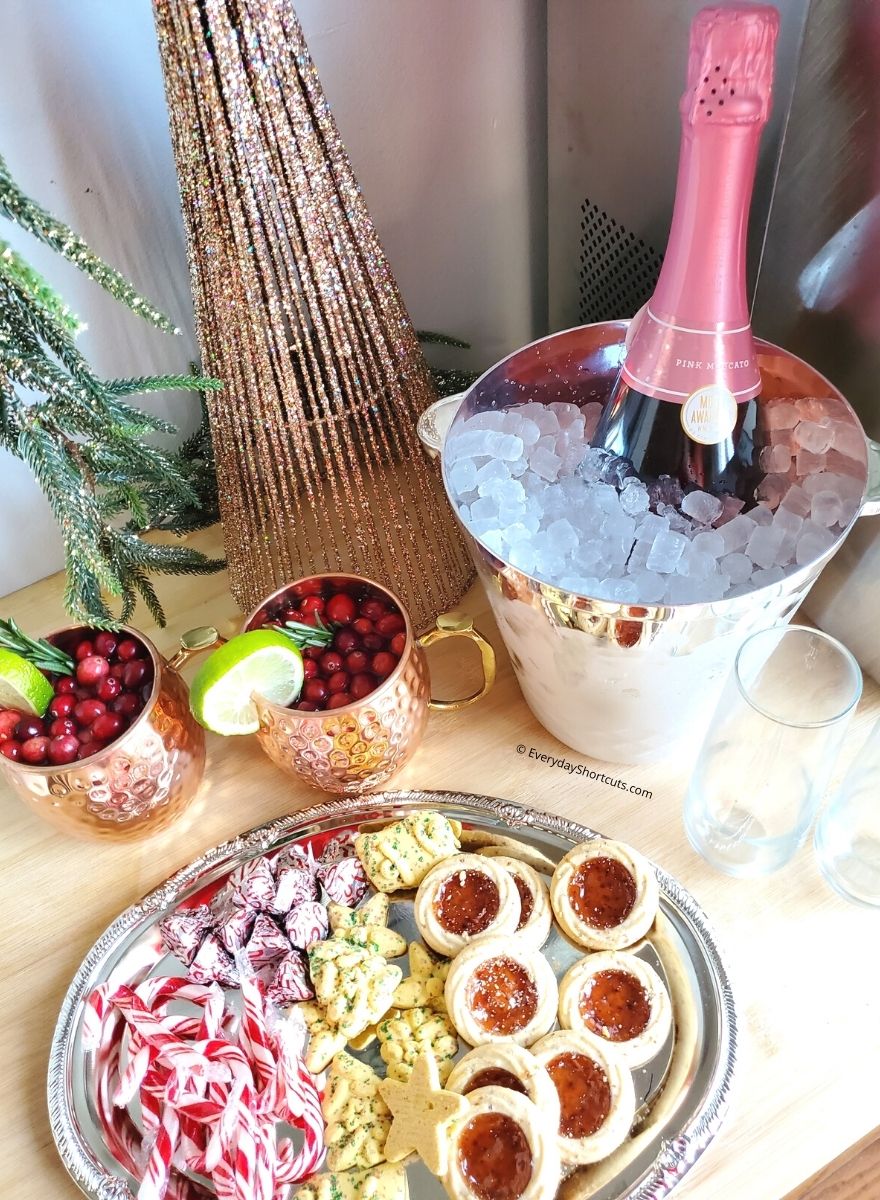 Plan and Organize
For starters, make the most of your time by planning ahead and getting organized. The following checklist can help you get ready for your holiday soirees.
Check your schedule. Choose the date of your party, and plan ahead for the cooking, shopping and cleaning.
Make a guest list. Figure out how many people you want to invite and keep track of RSVPs so that you can have plenty of supplies and food on hand for everyone.
Plan a menu. Choose one that is easy for you to prepare and serve, as well as affordable and tasty for your guests.
Party Essentials
Now that you got everything planned out it's time to gather the party essentials and have the best party ever!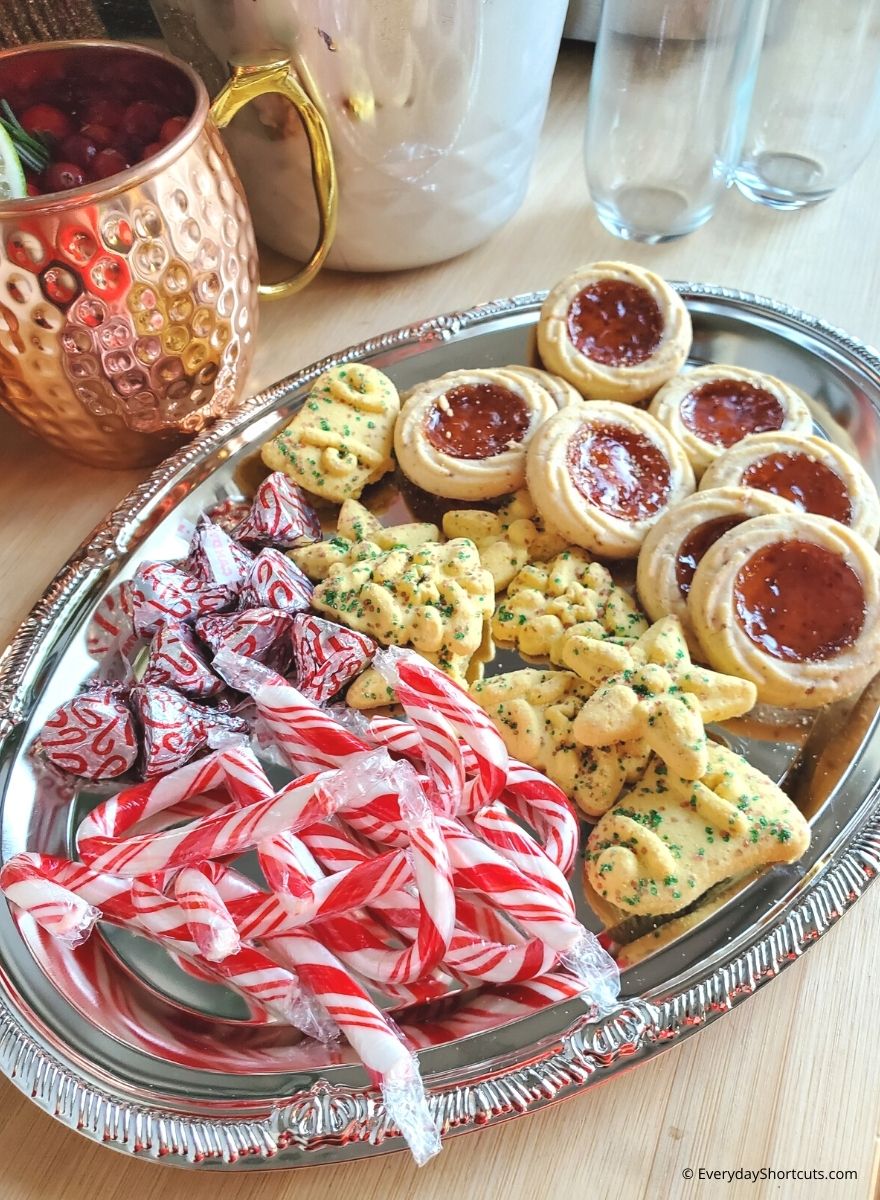 Appetizers/Snacks. No one wants to arrive at a party starving (or hangry). Make sure there's something at hand for early arrivals and latecomers. One of my favorite things to make a charcuterie board with a variety of options for everyone.
Serving Utensils. Spoons, forks, knives, plates and napkins. Don't forget toothpicks or picks! Assemble them in a basket with napkins and plates next to it so they are easy to grab and go.
Decorations. Set the tone for your event with decorations such as place cards, napkins and tablecloths that are relatively inexpensive but still festive and fun. Add the finishing touches such as disco balls, Christmas tree, etc.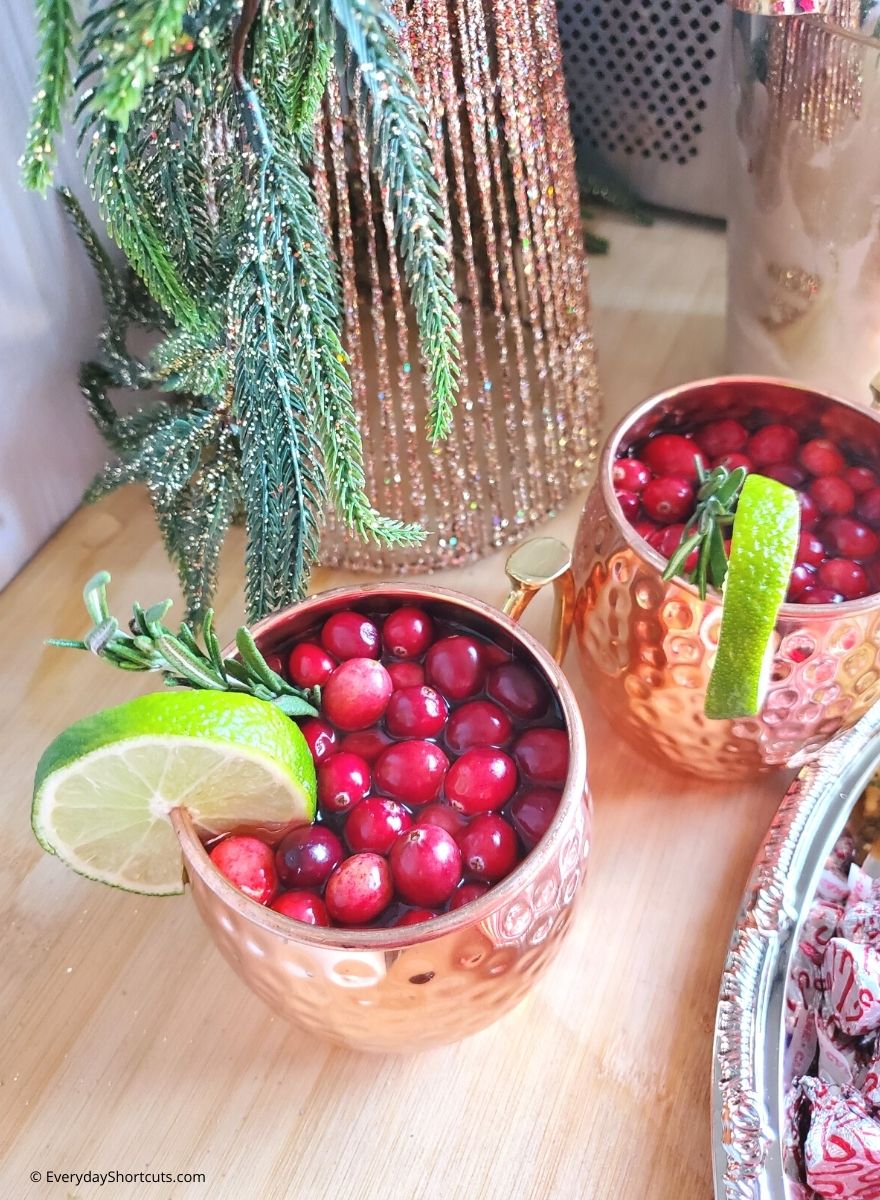 Drinks. Alcoholic and non-alcoholic beverages should be at the ready, both for those who want to indulge and those who don't. Champagne and wine are always good options for alcoholic beverages and soda and water for non-alcoholic.
Serving Trays. Serving trays are probably a staple in most holiday parties. Make sure to have a variety to hold all your delicious appetizers, entrees, and desserts.
Drinking Glasses. Your best crystal stems won't do if you don't have enough glasses for everyone. Make sure you have a variety of glasses for all types of drinks you are serving from champagne flute, wine glasses and regular drinking glasses or Solo cups if you want to save time on cleanup.
Airtight Containers. Ensure your guests don't leave with an empty stomach. Send them home with some leftovers and holiday treats using new and clean airtight containers. These Hefty ones are my favorite to use.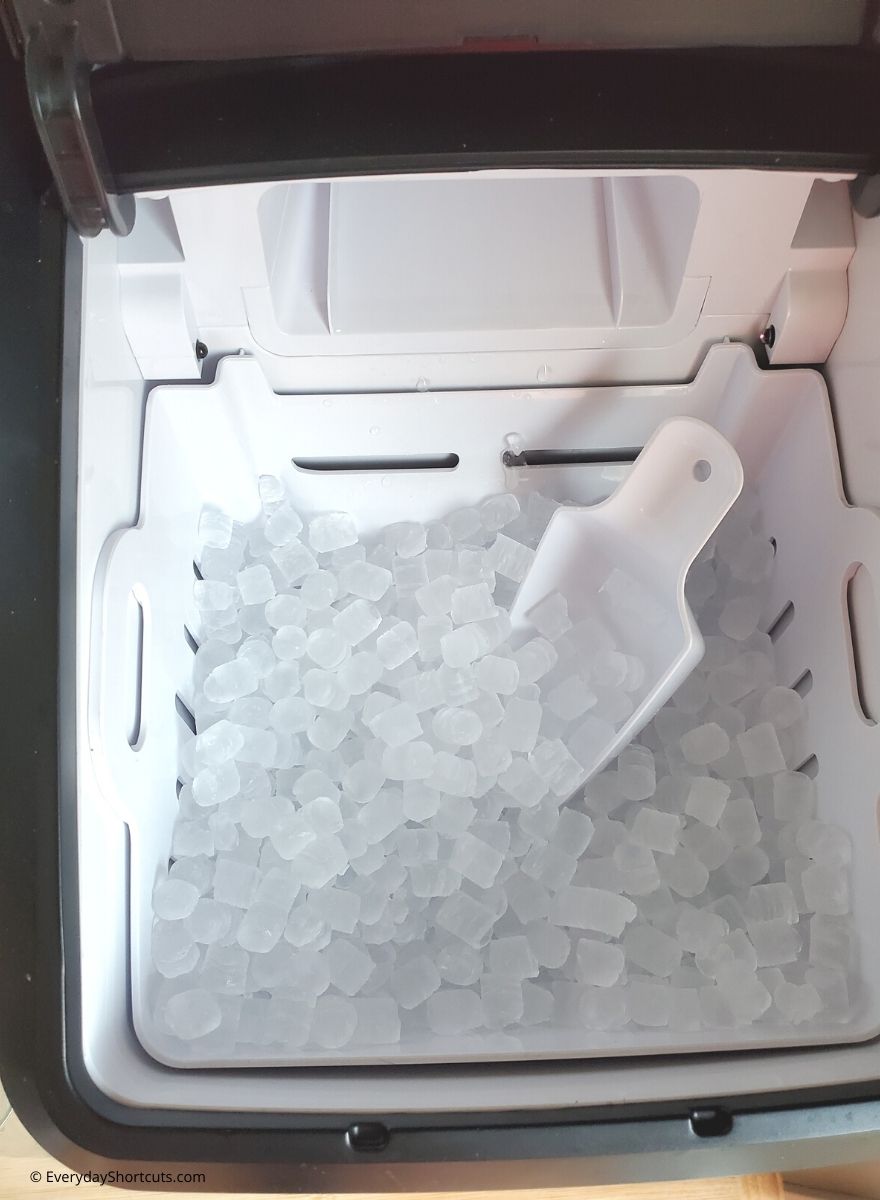 Ice. And lots of it! Commercial ice machines can be too expensive so why not go for the next best thing such as the Newair 30 Lb. Countertop Nugget Ice Maker. Thanks so much Newair for sending over this appliance to try out.
Newair 30 Lb. Countertop Nugget Ice Maker with Slim, Space-Saving Design is great to fit on a countertop. This portable ice machine is perfect for parties, tailgating events or any event where you need a lot of ice quickly fast freezing 9 fresh pieces of nugget ice every 10 minutes.
The Newair 30 Lb. Countertop Nugget Ice Maker (Model: NIM030SS00) requires minimal assembly out of the box. Simply slide the unit out of the box, add the water to the bottom below the tray or hook up to a water line with provided hose, plug in and let the machine do the work. Now you can enjoy that delicious crunch ice whenever you crave it and don't have to run to the store to get it.
My favorites things about this machine is that it's easy to set out anywhere for entertaining without taking up much room and super quiet while keeping the ice coming all day long. I also love that it has a self-cleaning function to keep out impurities and improves ice flavor making the drinks tastes good. And the fact that I can set it up whenever I want and store it away when I don't use it.
Don't miss out on this great device! Head on over to NewAir.com and use code EVERYDAY10OFF at checkout to save 10%!