Disclosure: This is a sponsored post by Ohio Poultry.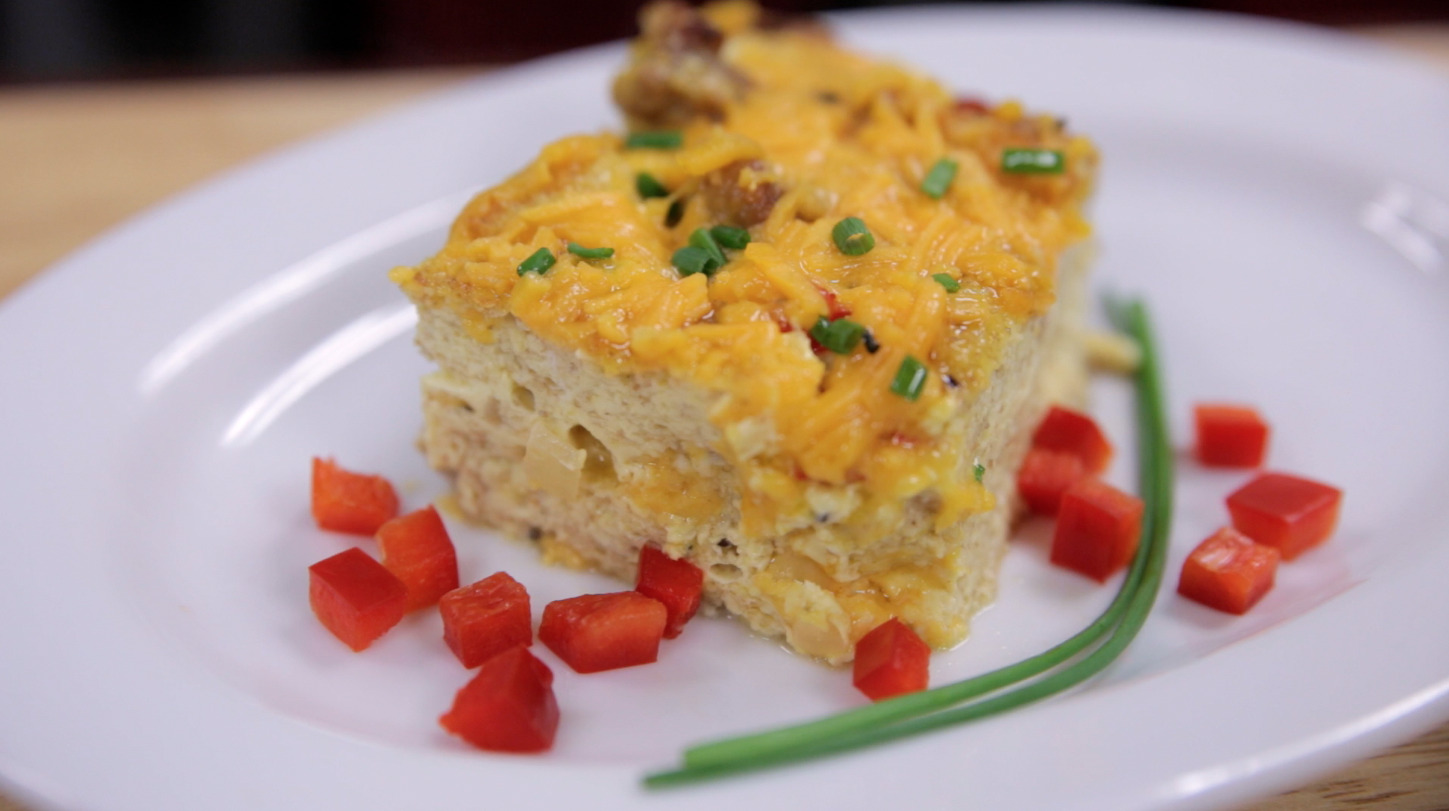 Recipe & Photo Credit: Ohio Poultry
Christmas is around the corner and families will be together once again. That means plenty of baking, housewarming, eating, and more. With so many people baking and making breakfast casseroles during the holidays, eggs fly off the grocery store shelves. In fact, more eggs are consumed during the winter holiday season than any other time of year, including Easter.
If you are having guests stay over and not sure of what to make them for breakfast try this easy Breakfast Casserole by Ohio Eggs. It's a one-dish hearty Breakfast Casserole, filled with tender turkey sausage, peppers and onions that can even be prepared ahead of time to pop it in the oven the next day for a healthy breakfast the whole family will love. And did I mention it is super easy?!
Easy Breakfast Casserole
Ingredients
1 tablespoon olive oil
1 pound turkey breakfast sausage
½ large onion, diced
1 red pepper, seeded and diced
6 – 7 slices wheat bread, crusts removed, cubed
2 cups cheese, divided (cheddar, gruyere, swiss, etc.)
8 large eggs
2 cups whole milk
1 teaspoon dry mustard
dash hot sauce
½ teaspoon pepper
pinch salt
fresh chives for garnish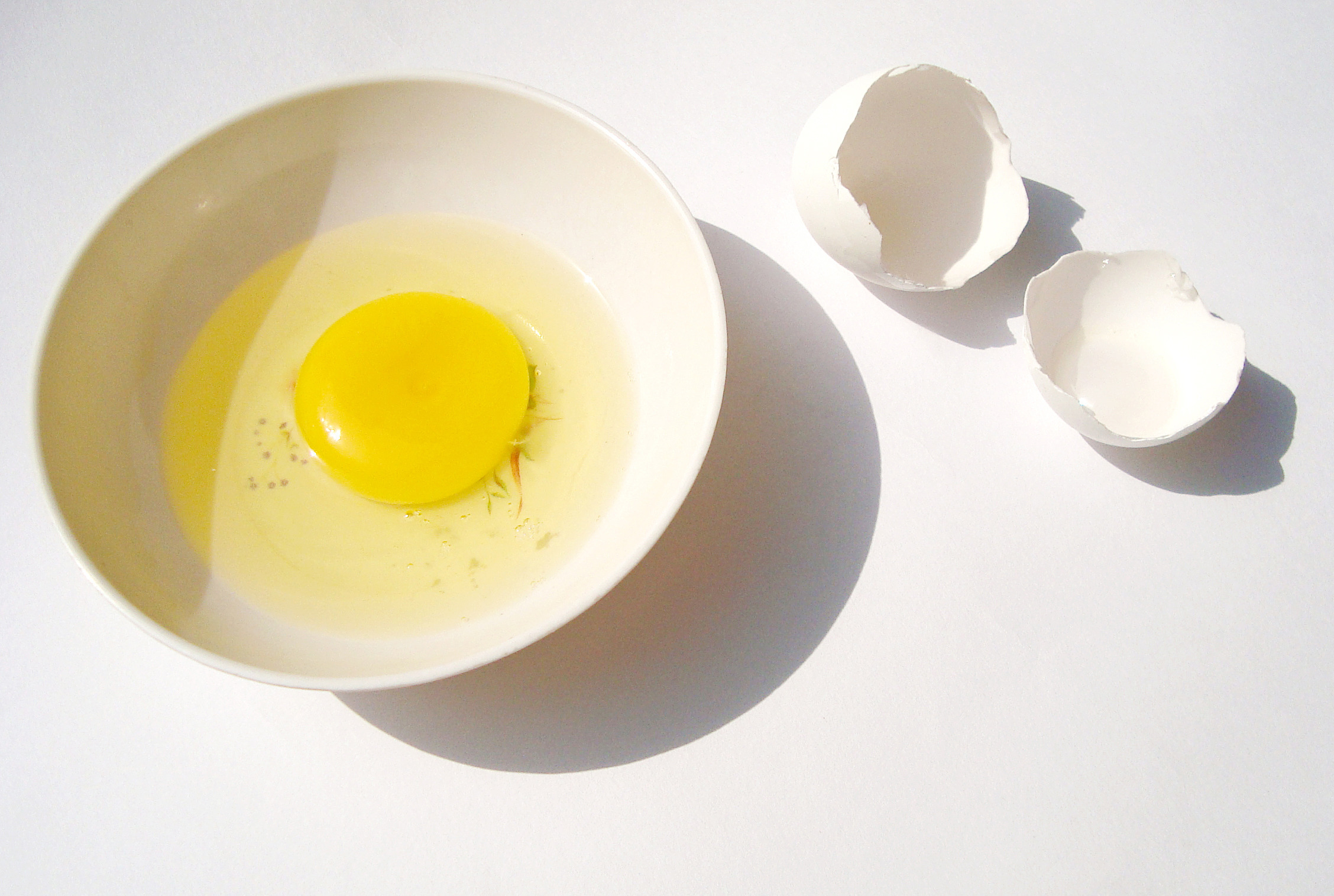 Directions
Preheat the oven to 350 degrees F.
In a large skillet heat the oil over medium heat. Add the sausage, Cook stirring frequently. After five minutes add the onion and red pepper. Continue cooking until sausage is browned and crumbly. Drain if needed.
Combine the sausage mixture with the bread, red pepper and cheese (reserve approximately 1/3 cup cheese for the top. Arrange the sausage/bread/cheese mixture evenly in a buttered, 13 x 9-inch baking dish.
In a large bowl, whisk together the eggs, milk, mustard, salt, pepper and hot sauce; carefully pour the mixture over the ingredients in the baking dish. Allow the dish to rest for one-hour. The casserole can be prepared, up to this point, a day in advance. It must be covered and refrigerated. Remove from the refrigerator and let stand 30-minutes prior to baking.
Bake casserole until set and golden, about 40 – 45 minutes. A knife inserted in the middle should come out clean. Top with the remaining cheese. Let stand for 10 minutes before serving. Garnish with fresh chives.
Tips: When making a baked egg dish, pour the egg mixture on top of the layer of meats, breads, cheeses and vegetables. This helps the egg mixture soak into the ingredients and ensures the dish is moist and delicious. If you make the breakfast casserole ahead of time, make sure to freeze it before or after baking it and eat it within 3 months.
So while you are making this delicious Easy Breakfast Casserole remember that eggs are one of the most important, indispensable ingredients in baking during the holidays, and all year-long! Eggs add moisture, color, flavor, and nutritional value including high-quality protein to keep you fuller longer and energized all day long.
There's a good chance the eggs you're using are from an Ohio egg farm! Did you know that they produce more than 9 billion eggs a year. That's a lot of eggs! I love knowing that I am keeping my family healthy while supporting Ohio egg farmers by buying eggs weekly and using them for breakfast and in other recipes.