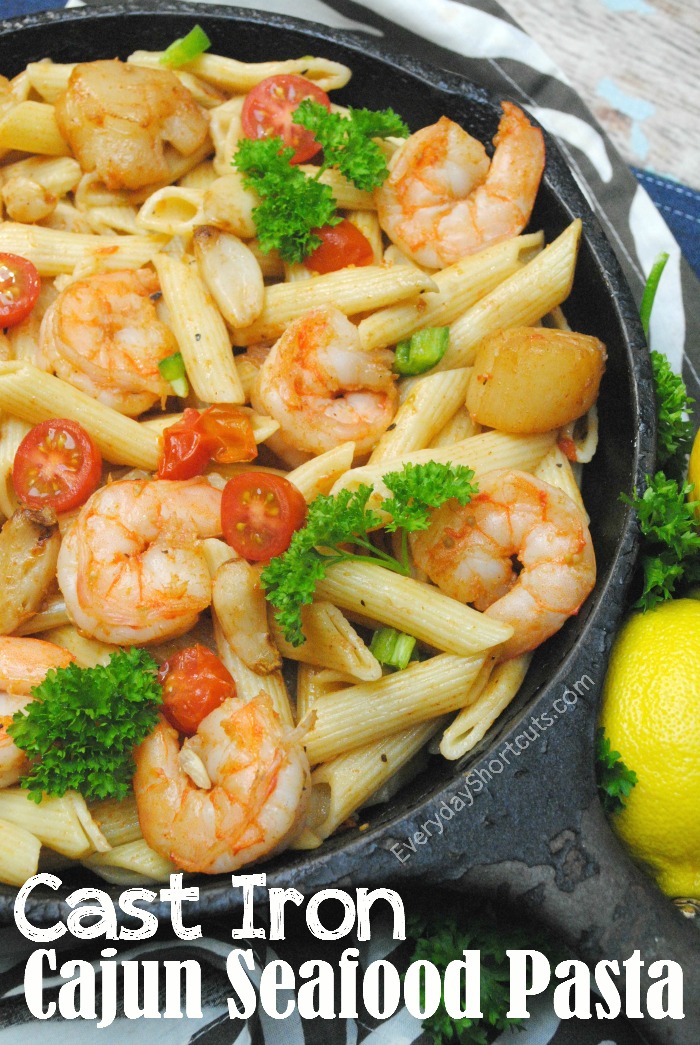 This recipe for Cast Iron Cajun Seafood Pasta has the delicious taste of scallops and shrimp with a bit of kick to it. It's a great dish for seafood lovers and can be made right in your cast iron pan. I used Penne pasta in this recipe but feel free to use any kind of pasta you want. Squeeze a little bit of lemon over the dish to bring out that sweet and salty flavor in the seafood. Don't like it spicy? Just skip the Cajun seasoning and the Jalapeños.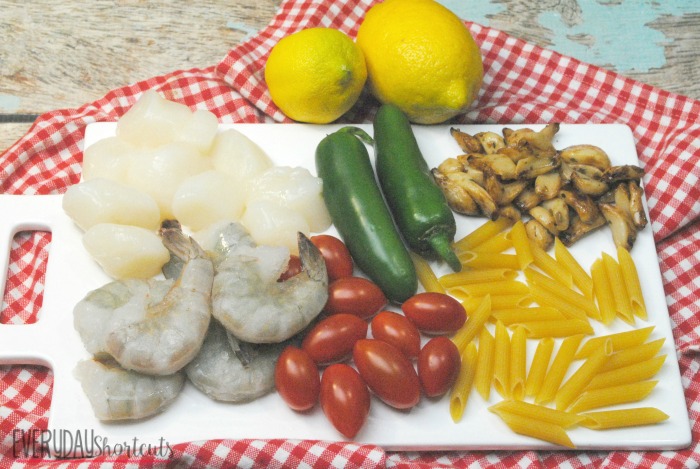 Cast Iron Cajun Seafood Pasta
Ingredients
1 box of Penne pasta
1 pound of raw shrimp ( size of your choice )
1 pound of raw scallops
1 cup of cherry tomatoes
2 diced Jalapeños seeds removed
1/4 cup of caramelized garlic
1 lemon for fresh juice
1/4 cup of butter
2 tbsp. of olive oil
4 tbsp. of Cajun spice
1 Tbsp. of pepper
salt to taste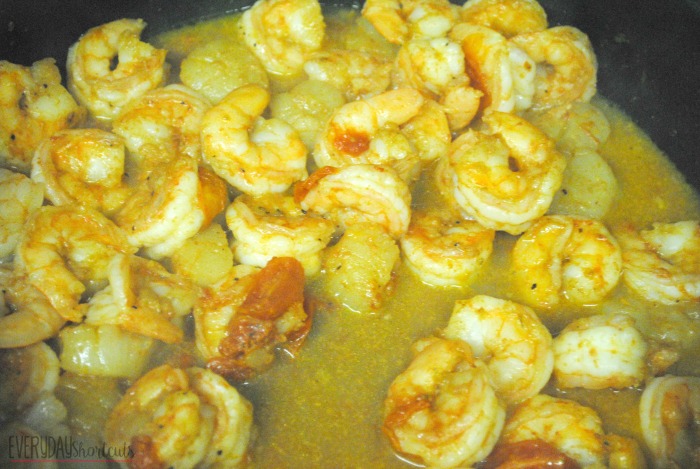 Directions
Rinse off shrimp and scallops before cooking.
In a large bowl add shrimp and scallops and season with salt, pepper, and Cajun spice.
Cover and place in the refrigerator and let it marinate for 2 hours.
Add olive oil to a large cast iron pan and heat on medium to high and add the shrimp and scallops to the heated pan.
Slice a lemon in half and squeeze the juice on the fish to season it. You may also season with salt or pepper to taste.
Cook for 8-10 minutes until the shrimp and scallops turn a white solid color.
While the shrimp and scallops are cooking cook the Penne pasta in a separate large pan as directed on the box.
Remove the seafood from the pan and set to the side.
Reduce the heat to low and add butter and diced jalapeños.
Simmer for 5 minutes stirring often so you do not burn the butter.
Add the pasta and seafood to the sauce and stir to combine together.
Garnish with lemon zest and enjoy!