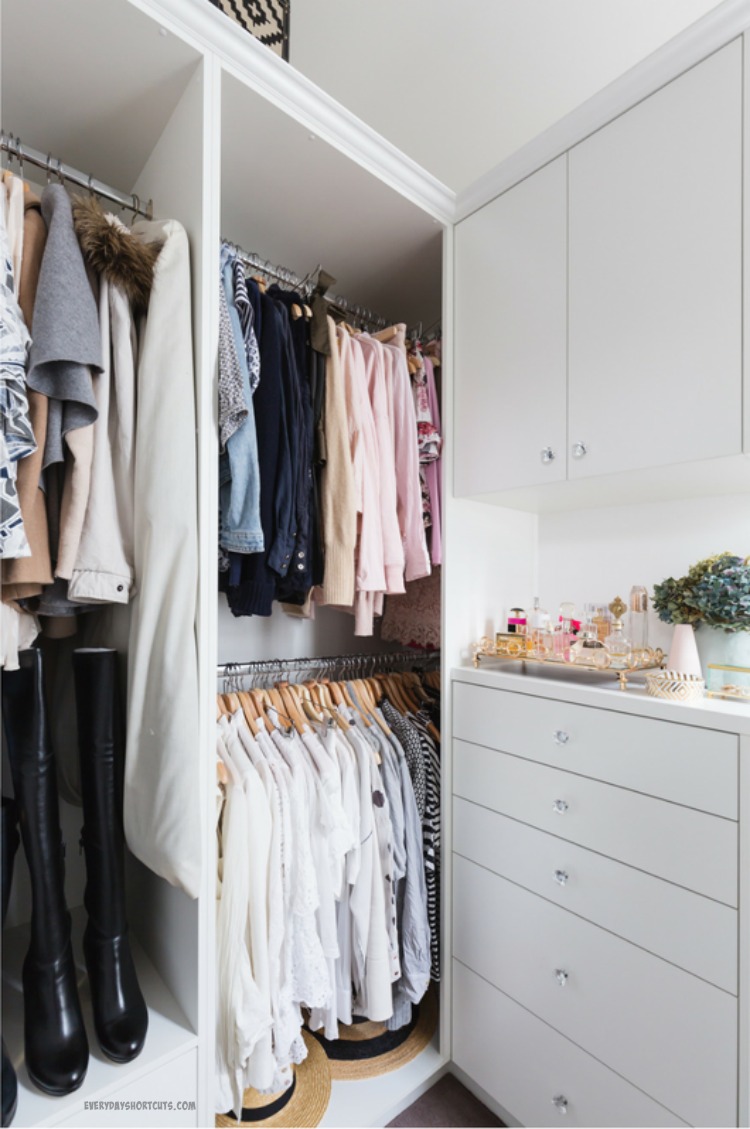 7 Simple Closet Organizing Hacks You'll Want to Try
Does your closet look like it exploded? Are you ready to bring more organization to it? If you long for a more organized closet, you might think you have a ton of work ahead of you. But the truth is, you can hack your way to a cleaner and more organized closet. Take a look below at 7 simple closet organizing hacks you'll want to try so you can enjoy a more organized and streamline space!
1. Hooks aren't just for handbags.
Command hooks are great for more than just handbags. You can use them to hang necklaces, belts, ties, even tank tops! Buy a few packages of hooks that can be placed in the closet or behind the closet door. They make for easy, off the ground storage.
2. Add a tension rod if you need more hanging space.
If you have more hangers to house than you realized, try using tension rods. You can get these to fit just about any space and they are perfect for hanging more items on. They can't carry a ton of weight but are great for lighter objects and accessories.
3. Utilize a behind the door organizer for small accessories.
Behind the door organizers aren't just for shoes. You can use them to store jewelry, socks, underwear, ties, and small accessories. Choose an organizer with clear pockets so you can easily see what is in front of you and don't have to dig.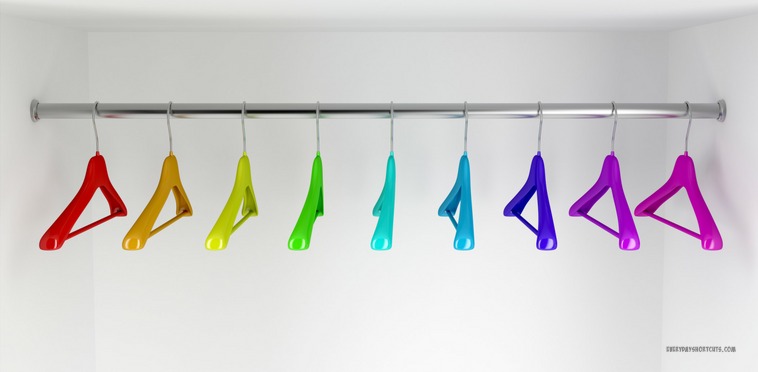 4. Use color-coded hangers.
Use color-coded hangers to keep the space more organized. You can keep tank tops on blue hangers, sweaters on red, dresses on green, etc. This can help you find what you are looking for quickly and will help keep clothes separated.
5. Use tie hangers even if you don't own ties.
Tie hangers are perfect for keeping more than just ties safe. You can use them to hang scarves, belts, even leggings and hosiery. If you have a bunch of these items, consider a tie hanger to display them on. You can hang as many as a dozen of these items on just one hanger, making them well worth the investment!
6. Undershelf hanging baskets aren't just for kitchens.
Wire under the shelf baskets works great in the kitchen AND the closet. Slide them under closet shelving to create more storage space. You can use them to hold hats, socks, underwear and more. Just slide on and you are ready to go.
7. Use peel and stick lights to give yourself more light.
Does your closet need more light? Consider peel and stick battery operated lighting. Just place it where you need it and getting more light is as easy as pressing on the device. Let there be light! No need for outlets, cords, or light bulbs. Just peel and stick over shelving, in drawers, or even behind doors.
Are you ready to get your closet space more organized? Consider these 7 closet organizing hacks to get the job done in less time and with less effort!