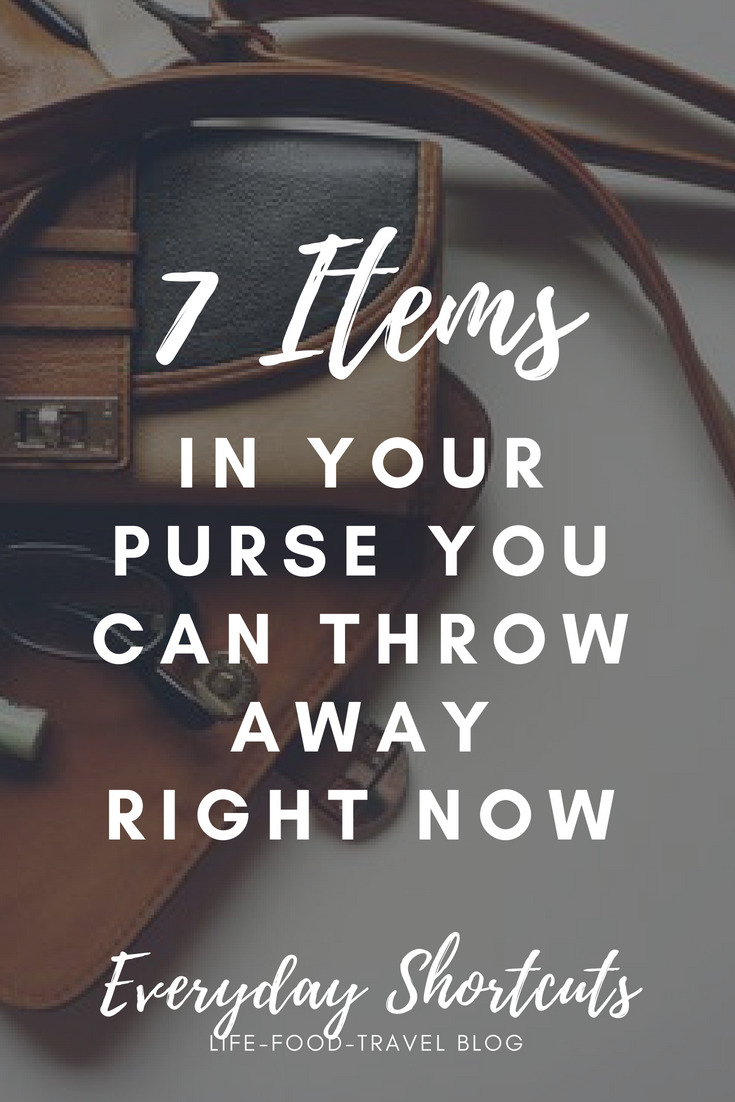 7 Items in Your Purse You Can Throw Away Right Now
Is your purse busting at the seams with clutter? Are you finding it a challenge to dig out the items you need without making a mess? Chances are, your purse is filled with items you could discard right now and never miss. Look below at these 7 items in your purse you can throw away right now, and see how simple it can be to clear away clutter and make more room for cash.
1. Receipts more than 3 months old.
Many of us have a habit of holding onto receipts we really don't need. Receipts older than 3 months can be tossed. Chances are the return period has ended and you have no use for them. So if a receipt is older than 3 months, let it go.
2. Gum and candy wrappers.
Tossing empty candy and gum wrappers into your purse is a habit we are all guilty of. Toss those wrappers out, then keep a plastic sandwich baggie in your purse so you can keep future wrappers in one easy to toss place. If you are guilty of tossing straw wrappers and other small trash items into your purse, the baggie system can help as well.
3. Empty gift cards.
Are you guilty of holding onto gift cards once the money is long gone? Face it, while you can refill that card, chances are you won't. So double check gift card balances and if they have a zero balance, toss them.
4. Junk mail.
Do you have a habit of sticking junk mail in your purse? Stop this madness! Keep your purse a junk mail free zone. Avoid placing mail or papers you intend to read in your purse. Chances are you will forget about them and they will just take up space.
5. Expired coupons/coupons you'll never use.
Are you holding onto coupons in hopes of using them? Take a few minutes to discard expired coupons and toss any coupons you know you aren't likely to use. A small coupon organizer can help keep loose coupons together and safe.
6. Bills.
Don't get into the habit of tossing bills into your purse. Try to do online billing and eliminate the paper clutter. You will save space in your purse and save the planet in the process. Talk to your utility and credit card companies about online bill pay, and see how easy it can be.
7. Notepads.
Use Evernote and other free note apps on your phone to keep track of dates and appointments. This frees up room in your purse, helps you stay organized, and cuts way back on the clutter. Choose from many free and easy to use note taking apps, and throw away the notebook or notepads for good.
Are you ready to enjoy a cleaner, more organized purse? Consider these 7 items in your purse you can throw away right now, and see how easy it can be to lighten the load!