Star Wars Galaxy's Edge is the newest and most immersive theme park world ever created. There are so many layers and details to the new Star Wars world that there are many Galaxy's Edge secrets to uncover. Here are five of my favorites, that you may spot on your visit to planet Batuu.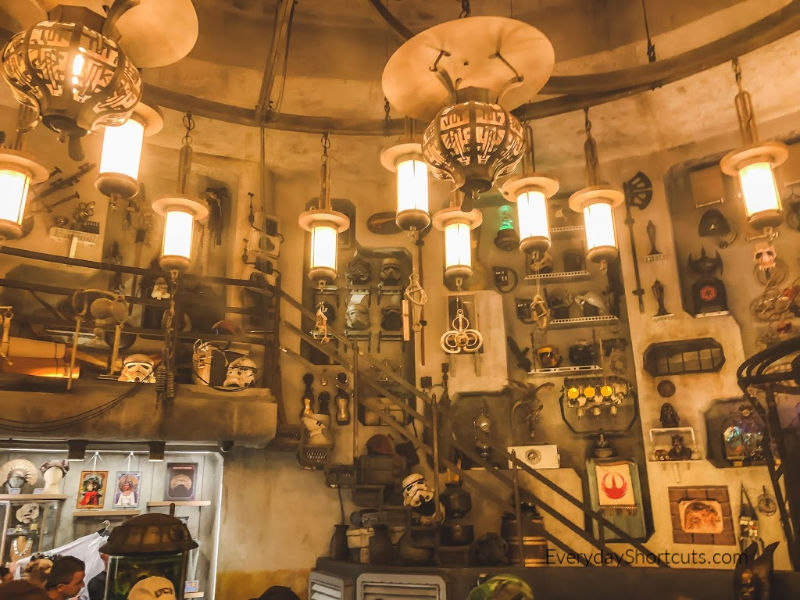 Dok Ondar Wampa
In Dok Ondar's Den of Antiquities you will see a lot of artifacts, some one which are very authentic replicas of what as shown in the films. These include Princess Leia's necklace from Return of the Jedi and the medals given to Luke Chewy and Han at the end of A New Hope. Imagineers went to great lengths to track down original designers for the molds to make these antiquities. One painstaking element of Dog Ondar's shop is not for sale. It's a Wampa you can see on the second floor. It was carefully crafted based on the footage from The Empire Strikes Back.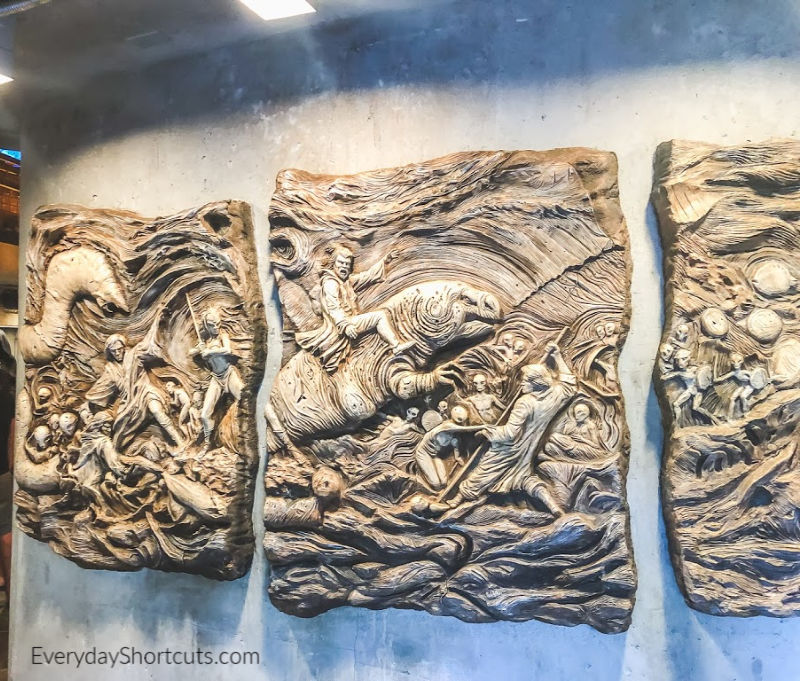 Dok Ondar Mural
Also in Dok Ondars Den you can find a familiar looking mural. It's the same Bas-Relief Mural found in Chancellor Palpetines chambers in the prequels. The mural is a depiction of battle which Jedi assumed was a sign of respect from Palpatine. On the contrary it was a statement of his belief that the Sith are superior to Jedi.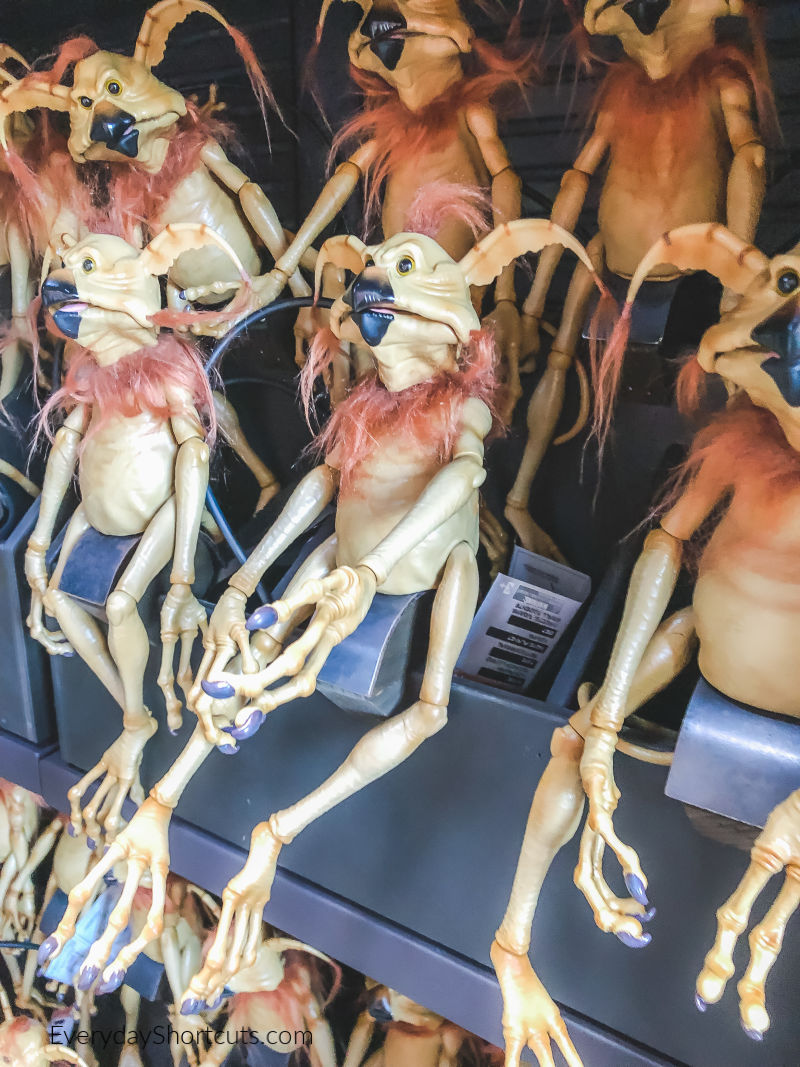 Toydarian Toymaker
Every store has a story. All of the marketplace shops and eateries have a proprietor that contributes to the story of the land. The toy store is no different. You may notice the toys are not what you would expect to find when looking for typical Star Wars Merchandise. instead, everything was thought up as it would make sense in-world. Therefore, the toys in the shop are toys that the children of Black Spire are likely to play with. This includes games such as Dejarik, and Sabacc. There are also toys made to not look mass produced. The toymaker is a Toydarian that you might spot flitting around behind the closed door to her workshop as she busily makes more toys for the children of Batuu and other visiting guests.
Droid Tracks
The droid tracks on the pavement in Galaxy's Edge were reverse engineered by imagineering. They used the cast of R2-D2's feet and manufactured wheels for them. Then set the tracks in the wet cement before it dried. You can find secrets like this in the ground in many areas of Disney Parks.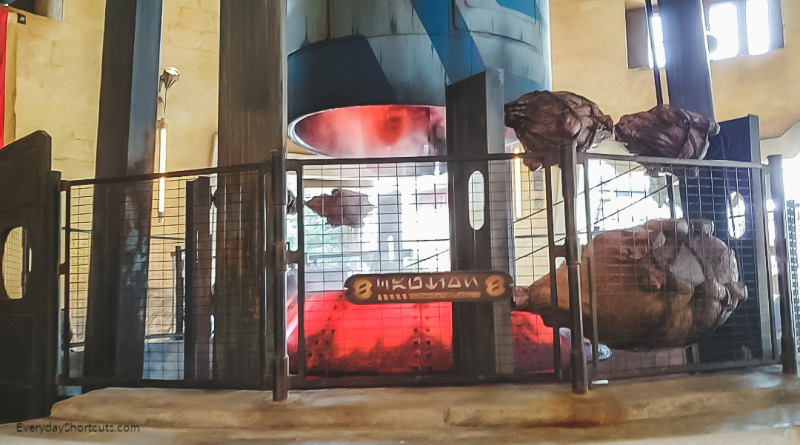 Ronto Roasters Smelter Droid
8D-JB is the name of the droid roasting Rontos under a pod racer engine. He complains a lot about his job, which you can hear as you wait in line; but it's hard to imagine things were any better for him before. This is the very same droid found in Jabba's palace in Return of the Jedi. Go to Ronto Roasters for one of Galaxy's Edge's signature dishes. A Ronto Wrap is made up of sausage and roasted pork on a pita with tang slaw and peppercorn sauce. Ronto Rosters is also open for breakfast.