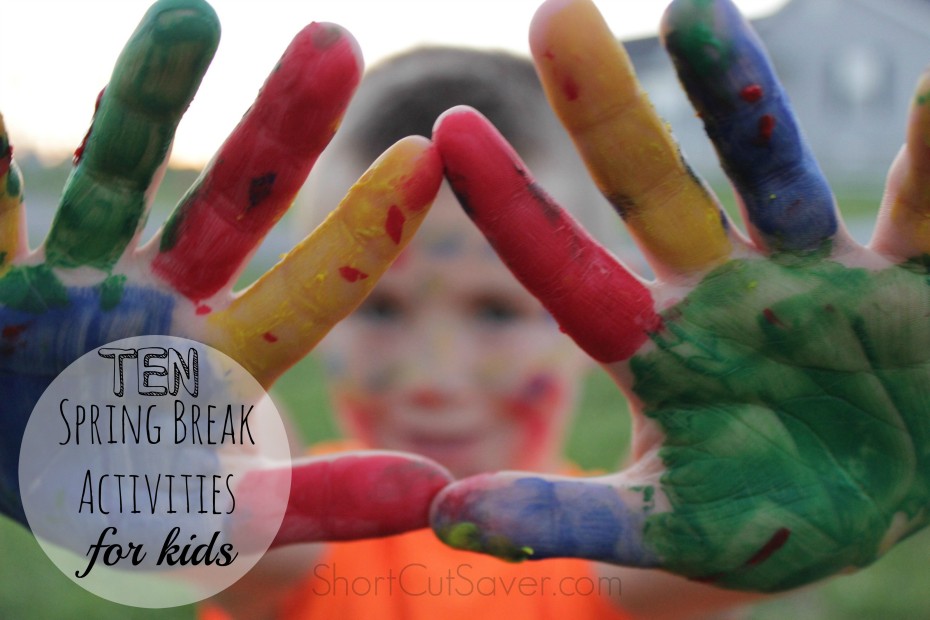 Spring Break is around the corner for kids and you may be wondering what to do with them to keep them busy. Here is a list of 10 Spring Break Activities to do for the week they are off school.
Spring Break Activities for Kids
See the Animals at the Zoo
Most Zoo locations are open early in the morning especially during Spring Break time. Some may even offer a Spring Break Camp or activities in your local area. Enjoy the day by learning about animals and bring a sack lunch to eat and avoid the hefty food costs.
Play at the Park
Parks are free to play, take a walk, learn about nature, and more. Set up a picnic with some lunch and a blanket on the grass.
Indoor Playground
If the weather is not nice enough to go outside take the kids to an indoor playground. You can find many McDonald's, Burger King, Chick-Fil-A, and other locations that offer a free playground. You don't have to purchase food to play at the playground unless you want to.
Get Lost in a Good Book at the Library
Libraries offer free books, movies, magazines, activities, and play time. Check with your local library for a current listing and times.
Build It Programs
Home Depot and Lowe's offer a Free Build It workshops where the kids can build the project and take it home when they are finished. Plus, the LEGO store has a Free Mini Model they can build the first Tuesday of each month.
A Blast from the Past
Remember when we use to play ice cream shop with our bicycle pedals and wheels. Show them how you used your imagination when you played as a kid. This will not only bring back memories but you will have fun playing with the kids.
Play Outdoors
Get the bubble, sidewalk chalk, & bikes to play outdoors. The kids haven't seen the items for a while so this will be like something new to them.
Lazer Tag
If you have older kids, Lazer Tag may be a good option for them. They can gather some friends or have the whole family involved. I will warn you it is a lot of fun as I enjoy it as much as the kids do. 😉
Indoor Water Park
Spend the day at a nearby indoor water park. Prices are cheaper to get a day pass rather than spending the night. Save money by bringing your own food and drinks but eat and drink in the appropriate areas.
YMCA
If you live near a YMCA check their listing of activities they will have planned during Spring Break. If you are not a member now is a good time to check them out and ask about a free day pass to swim, workout, and have fun.
Also, be sure to check with your local surroundings for fun activities that may be planned for kids to do over Spring Break.