Get a perfect quesadilla every time with this easy Tortilla Wrap Hack tutorial!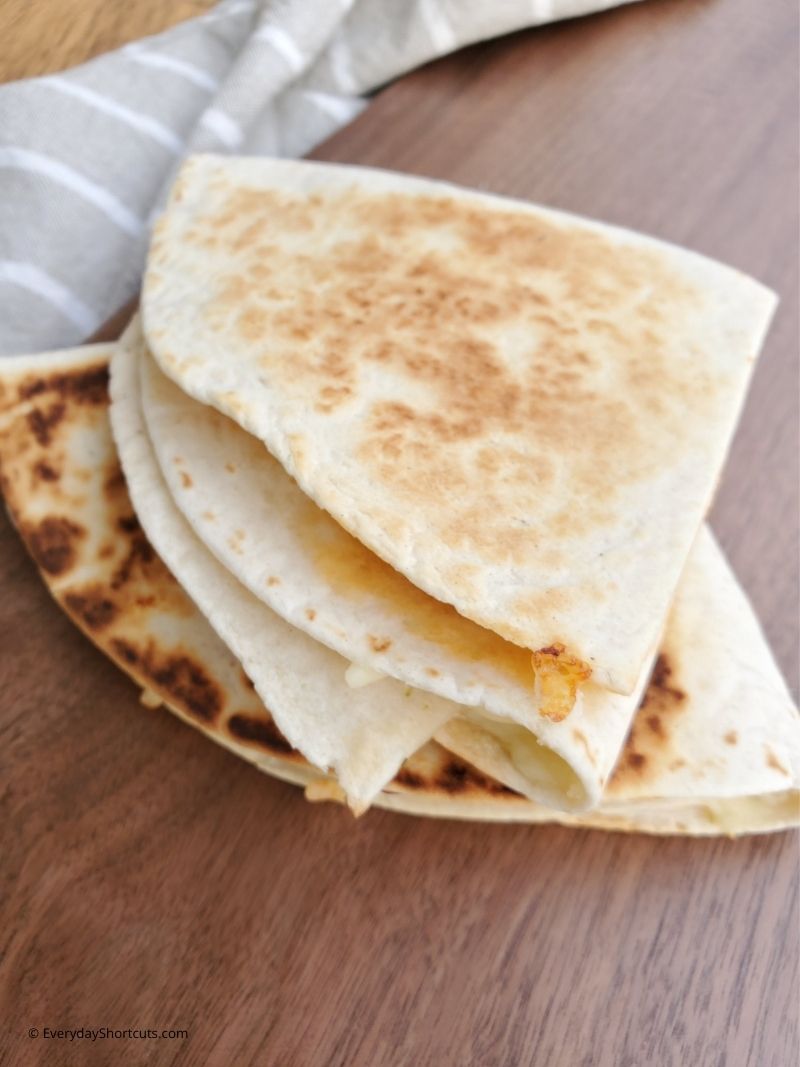 We have to thank TikTok for teaching us life hacks that are a game changer and food trends to try! Have you seen the new food trend going around TikTok right now that is viral crazy? It's the 4 Quarter Tortilla Wrap Technique that makes wrapping a sandwich so much easier than the traditional way of doing it.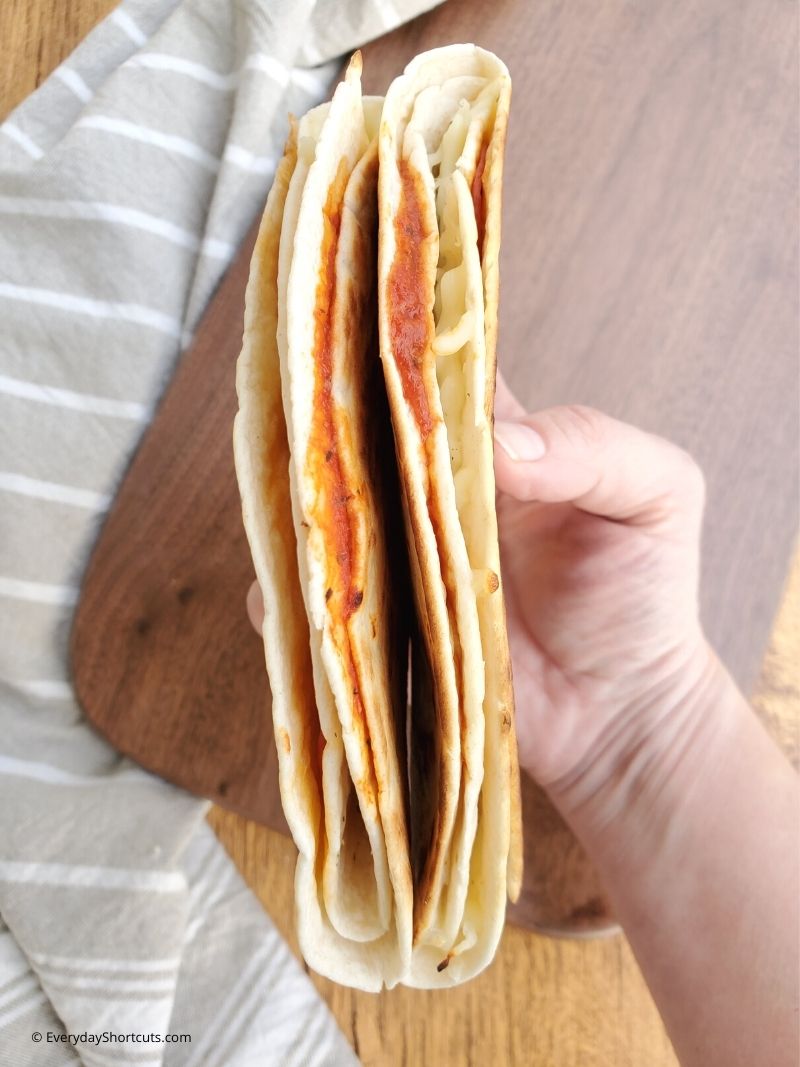 We had to try it our for ourselves to see if it was worth the hype and have to agree that it is. This cut and fold method is life-changing and you may never go back to regular folding again. Learn how to do this tortilla wrap hack and tell us what you think!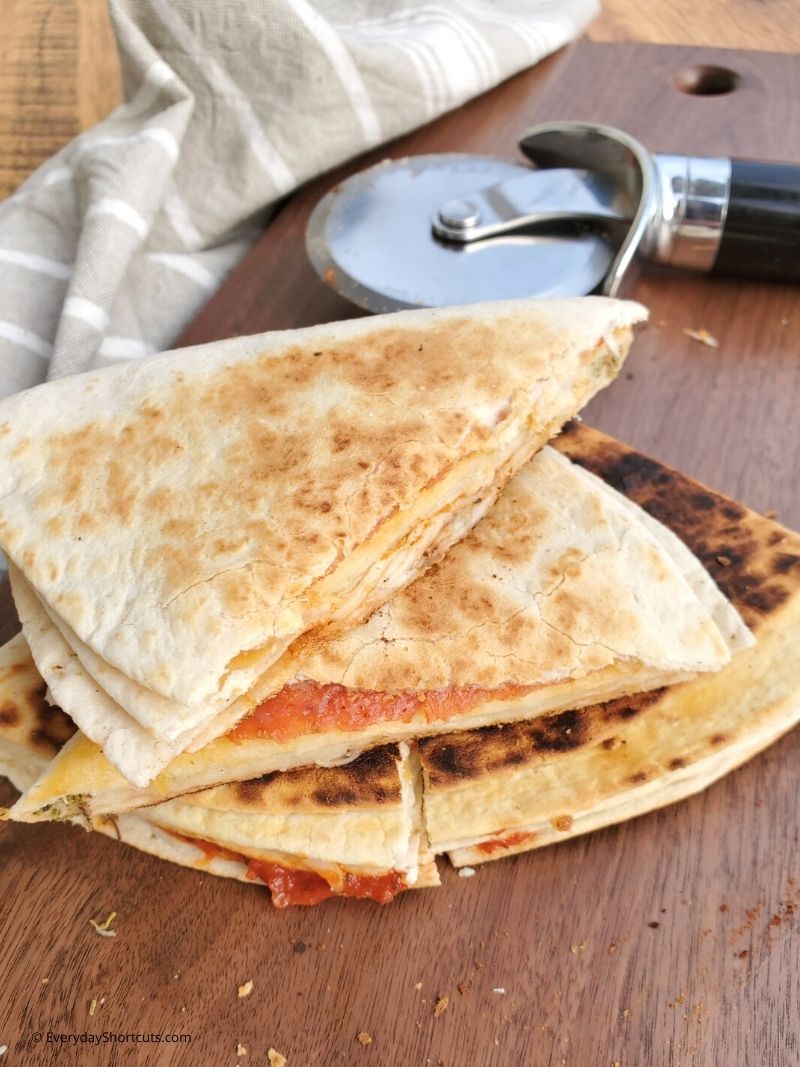 What can you Put Inside a Tortilla Wrap?
You can pretty much put whatever you want inside the tortilla wrap with around 4 ingredients, one ingredient for each fold. You can also layer on top of another ingredient if there is more. If you need some inspiration, here are some recipe ideas with tortillas for breakfast, lunch and dinner.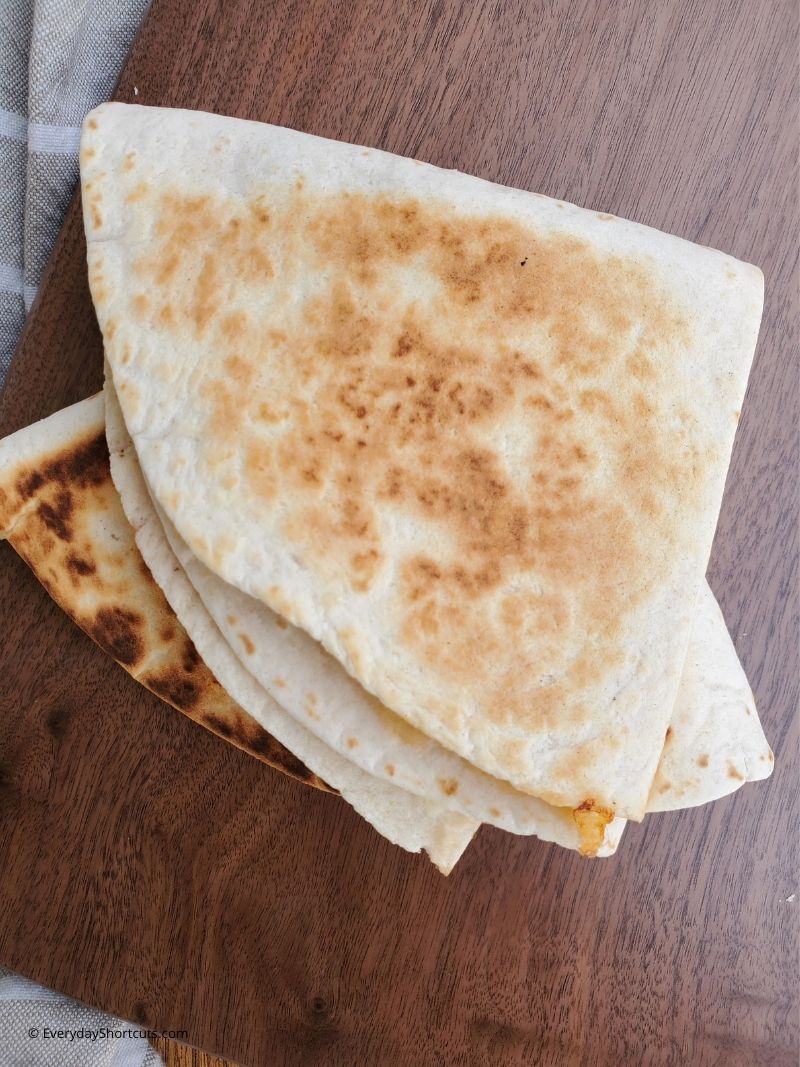 Breakfast:
Breakfast burrito filled with eggs, sausage/bacon, cheese, hash browns, salsa.
Sweet treat wrap filled with strawberries, bananas, chocolate and whipped cream.
Lunch:
Crispy chicken filled with chicken patties/tenders, bacon, lettuce, tomato, cheese and ranch dressing.
Peanut butter and jelly
BLT with bacon, lettuce, tomato and mayo.
Turkey club filled with turkey, bacon, avocado and spinach.
Dinner:
Pizza wrap filled with mozzarella cheese, pizza sauce, pepperoni and sausage.
Philly cheesesteak wrap filled with steak, peppers, cheese and onions.
Southwest smoked turkey wrap filled turkey, lettuce, cheese and southwest sauce.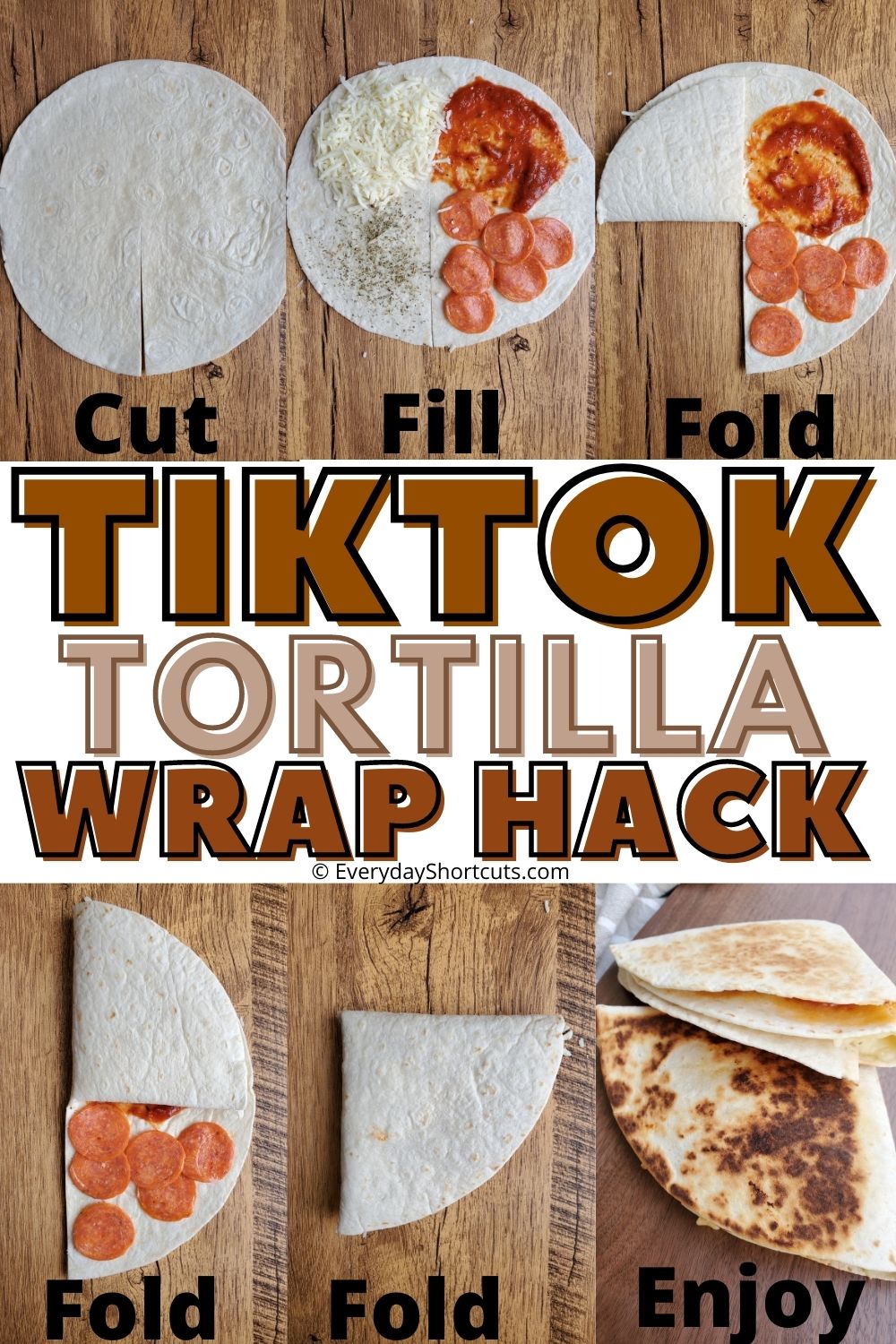 How to Make a 4 Quarter Tortilla Fold
Lay tortilla on a cutting board. Using a pizza cutter, cut a line from the bottom edge to the center of the tortilla.
Spread out your ingredients into 4 quarters of the tortilla (layer if more than 4 ingredients).
Fold the 4 quarters of the tortilla one over top of the other and cook in a pan or panni press.
Serve warm and enjoy!