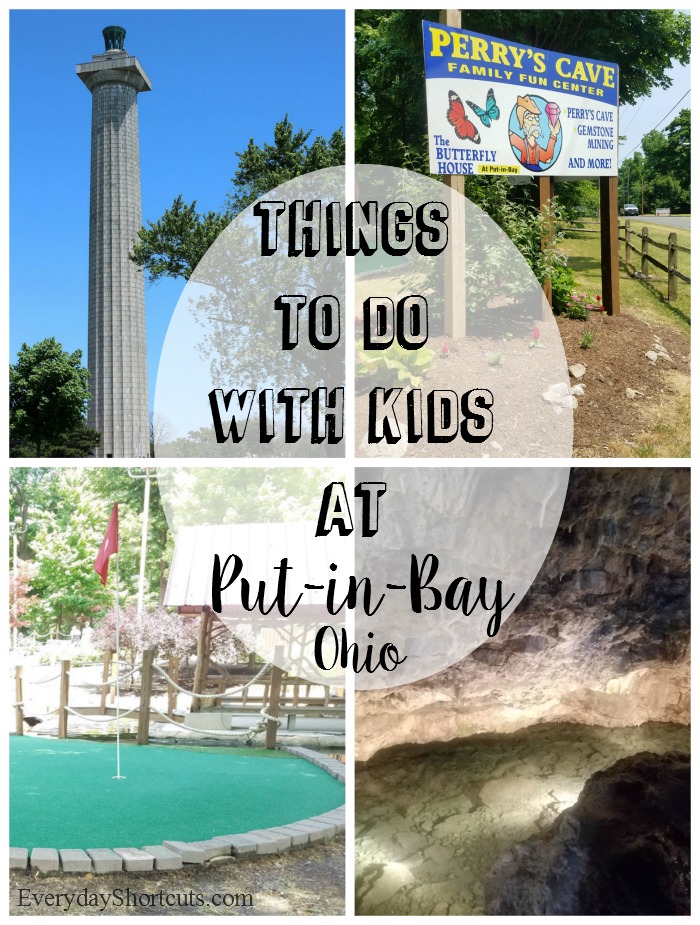 When you hear Put-in-Bay you may be thinking party island but it is actually quite different during the week as you will mostly find families and senior citizens. With that being said there are plenty of things to do with kids while visiting Put-in-Bay on South Bass Island.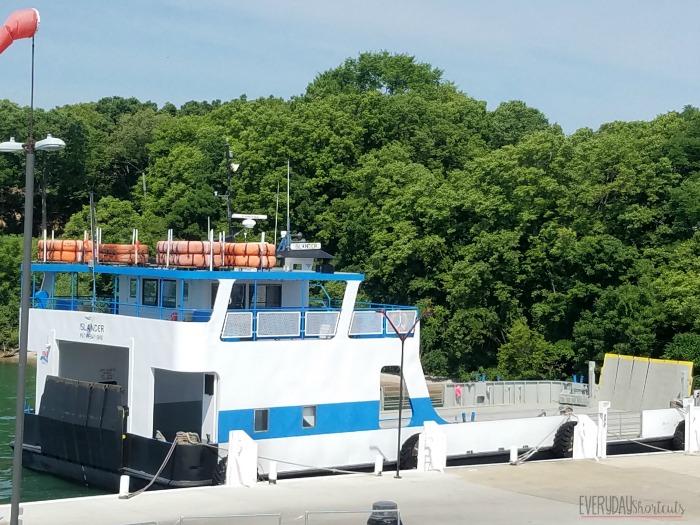 Miller Ferry
To get to the island you must be transported by boat. We chose the Miller Ferry as it takes just 18 minutes to get across and is a smooth trip. The boat leaves every half hour starting and ending at different times depending on the season. And if you want to take your vehicle across they can transport that too. Visit MillerFerry.com for more information, prices, and schedule.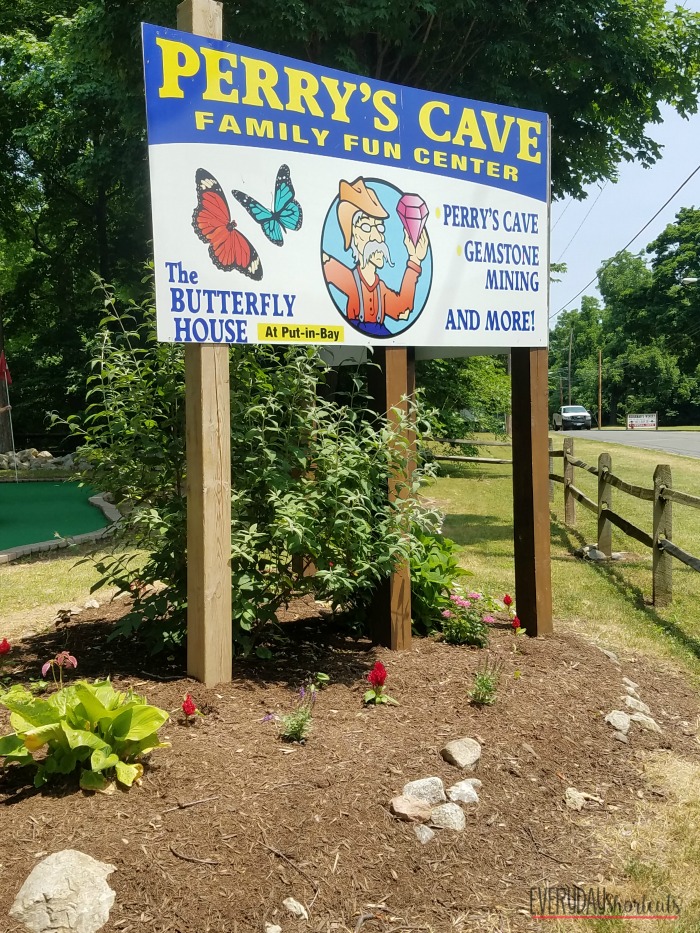 Perry's Cave Family Fun Center
This family fun complex has a limestone cave, mini golf, gem mining, a rock wall, butterfly house and more to stay busy for several hours. It is fun and educational for the whole family to enjoy and located at 979 Catawba Ave on Put-in-Bay Island.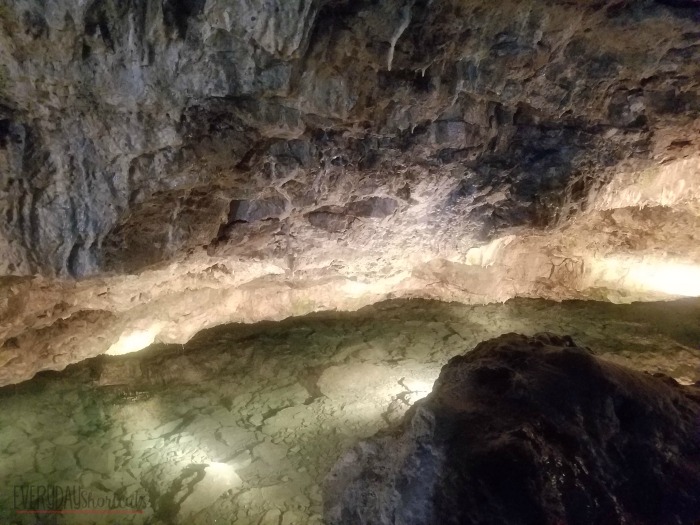 Perry's Cave
If you are into exploring the underground, Perry's Cave is a great place to check out. The cave lies 52 feet below the surface of South Bass Island in Lake Erie and was discovered in 1813. The tour takes about 20 minutes where you will walk down a steep flight of steps (rubber sole shoes are suggested) and explore the 208 feet long by 165 feet wide cave. During the tour you will see stalactites, stalagmites, cave pearls on the cave's walls and heavily encrusted calcium carbonate deposits from centuries of water dripping from the ceiling with a temperature of 50° year-round.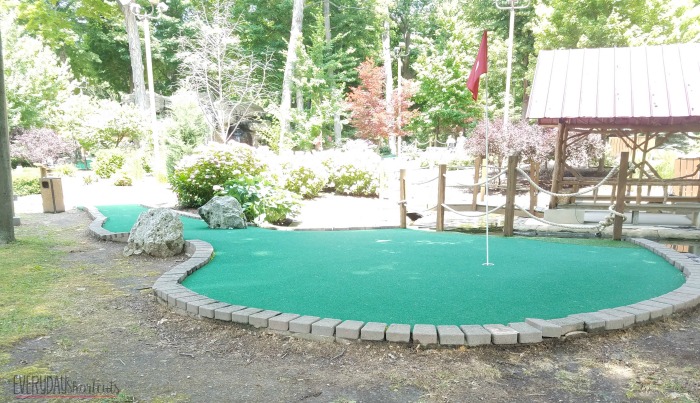 Miniature Golf
This 18 hour course is fun for the entire family. It is partially shaded and complete with a covered bridge, waterfall cave and winding paths.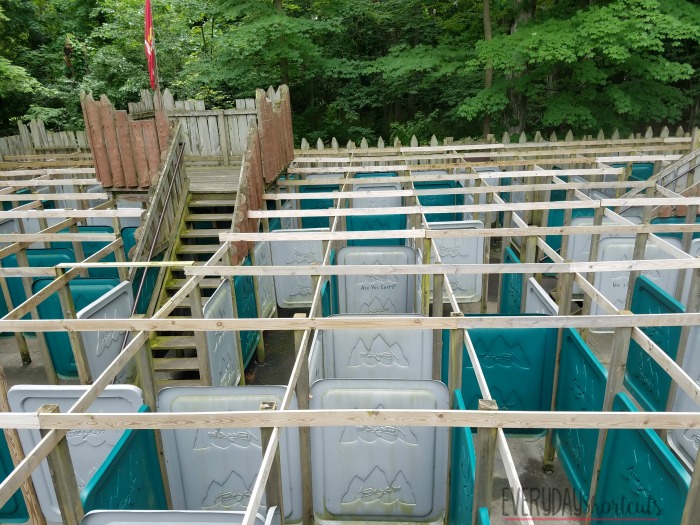 Fort aMAZE'n
Challenge your family to see who can complete the passport and get out of the maze the quickest. You punch your start time, race to locate and mark special stops along the way and punch your end time. If you complete the tasks and maze within 5 minutes you can win a free round of miniature golf. Don't worry if you can't make it through in under 5 minutes as you still win a small prize.
Rock Wall
If you are not afraid of heights the rock wall is a fun challenge. See if you can make it to the top of the 25-ft. tall rock wall and ring the bell. There are 4 sides with varying degrees of difficulty.
Butterfly House
Explore 50 different types of exotic butterflies from all over the world at the Butterfly House. As you walk through the house you will hear soothing music while butterflies flit all around you.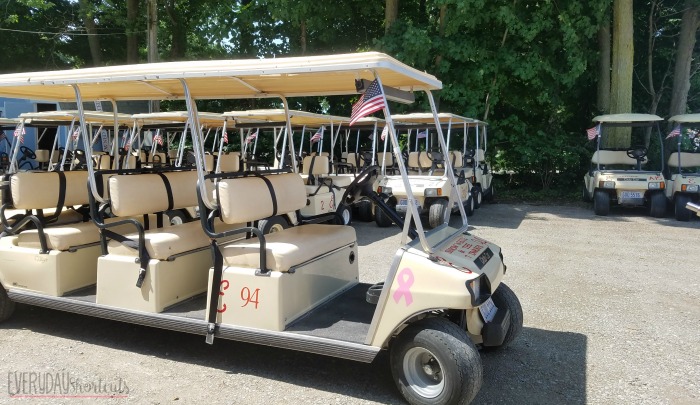 Tour the Island in a Golf Cart.
There are no highways on the island, so the main mode of transportation is a golf cart! E's Carts offer two, four, six and eight passenger golf carts. You can rent them by the hour or the day. When you get off the ferry, go up the hill and make a right, E's Carts is about 30 yards down on the right. Enjoy the beautiful scenery by taking a tour around the island. We love doing this as it is so peaceful and we enjoy looking at the cottages on the island. And if you want to get out and visit a certain spot you can park the golf cart in the designated area but remember to take the key with you.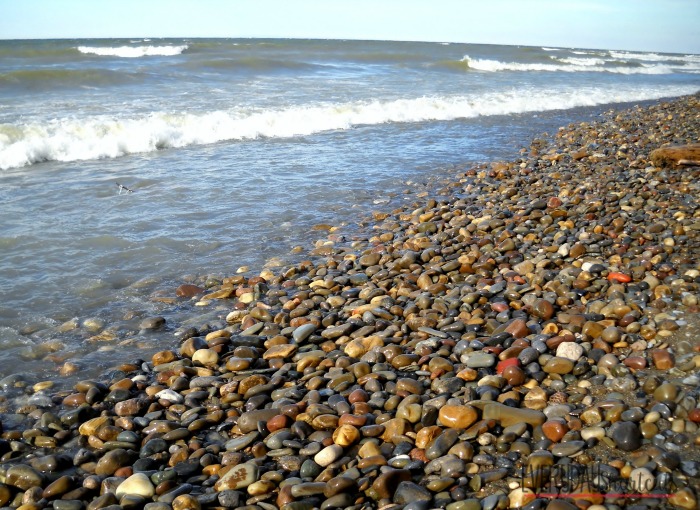 Swim at the Beach.
There are 2 places on the island that are opened to the public to swim. You can swim at South Bass Island State Park and a small secluded beach located at the end of Delaware Ave past Perry's Monument. These are not your normal beaches as there is no sandy shoreline. Instead you will find rocks so water shoes may be a good option to wear unless you don't mind stepping on rocks.
Go Fishing.
Catch some walleye and perch at South Bass Island State Park. If you don't have a fishing license you can purchase a one-day fishing license for $11 at the park. (rates are for ages 16 through 65 who have resided in Ohio for the past 6 months)
Play at the Playground.
There are 2 places for kids to play on the playground and burn off some energy. You can find a playground at DeRivera Park and South Bass Island State Park.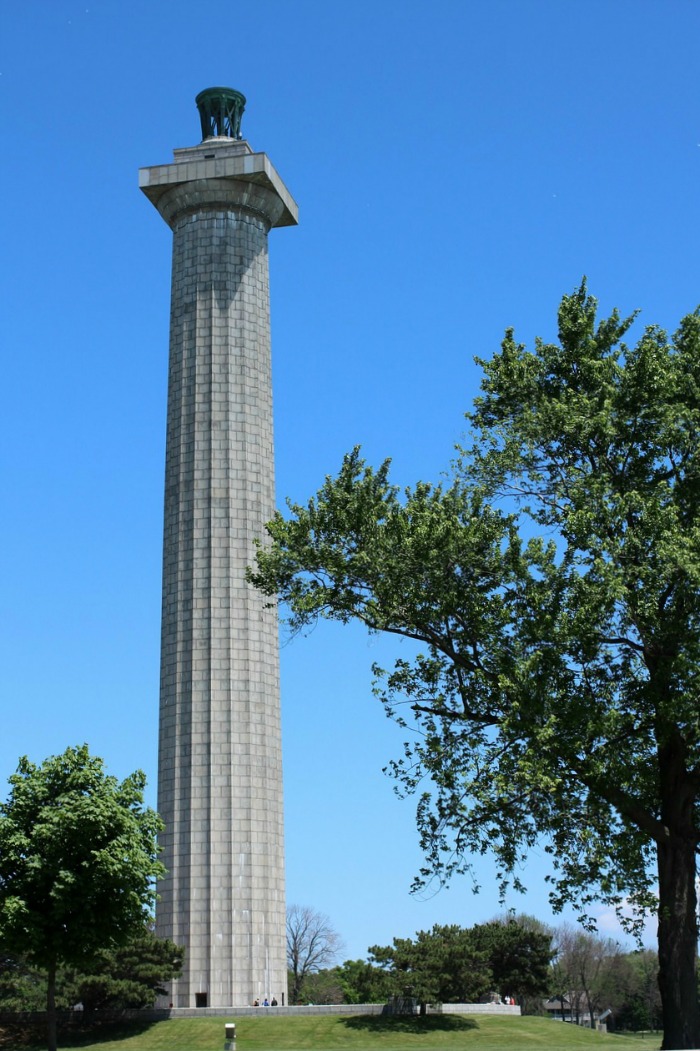 Visit Perry's Monument.
Learn about those who fought in the Battle of Lake Erie during the War of 1812 celebrating long-lasting peace between Britain, Canada, and the U.S. This monument stands 352 ft. tall overlooking Lake Erie where you can go up to the observation deck for a small fee.
Take a Ride on a Carousel.
Choose to ride on a chicken, pig, rooster, cow or Pete the Perch on Kimberly's Carousel. You can hear the carnival-esque music from this 1917 Herschel carousel from down the street and is one of the last merry-go-rounds in operation in the country.
Helicopter Ride.
Take a tour above the island and explore the gorgeous 12 mile scenery. You will see Cedar Point, Port Clinton, and Put-In-Bay island. There is a minimum 2 passengers and cost per person depends on which tour you fly. If you want a better look at all the islands try the blue tour. You will see Put-In-Bay, Middle Bass, and North Bass Island miles from the Canadian border.
Visit a Lighthouse.
Get a great view of Put-in-Bay from South Bass Island lighthouse on the island. It has been around for over 65 years with a 60 foot tower over looking the island. It is open to the public Jun 20-Aug 29, Mon-Tues 11 am-5 pm.
Disclosure: I received accommodations for Miller Ferry, E's Carts, and Perry's Cave Family Fun Center. All other attractions were added on my own and not sponsored. Opinions are my own.