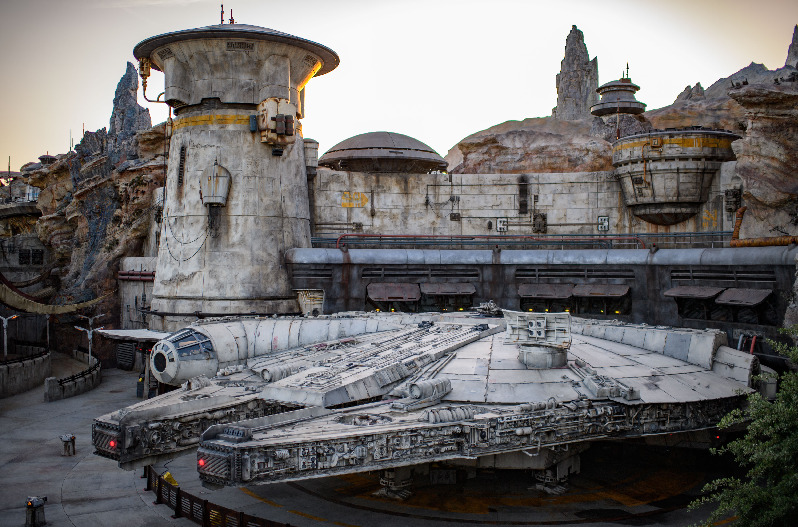 Star Wars: Galaxy's Edge Overview
If your vacation to the Disney Parks is nearing, you are no doubt ramping up to experience the all new Star Wars based area Galaxy's Edge! Star Wars Galaxy's Edge is opening on both coasts this year, actually much closer together than expected. Disneyland has set the date for the new land, which will be located between Frontierland and Fantasyland, to open on May 31. Disney's Hollywood Studios in Walt Disney World is opening the same land in place of the old Backlot Tour and Lights! Motors! Action! stunt show. That opening date is only 3 months later, on August 29. Whichever park you go to, this Galaxy's Edge overview will help you plan and know what to expect.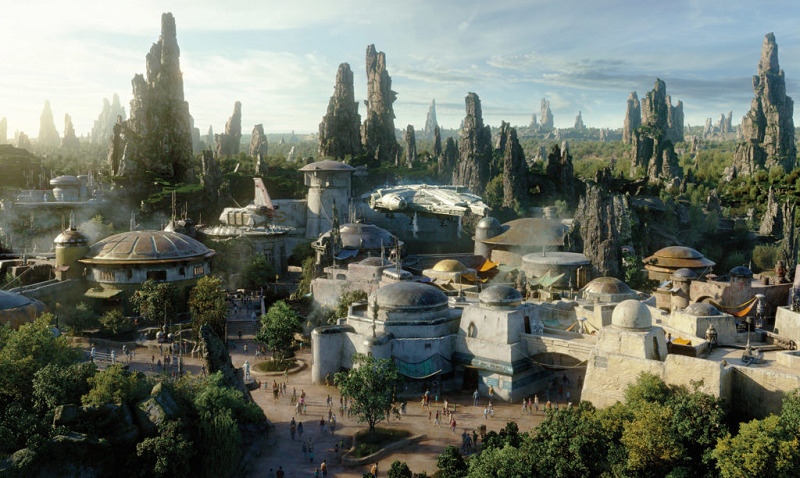 What is Galaxy's Edge?
Aside from being a new area of the park, to explore, Galaxy's edge is a unique, themed environment that pushes the envelope in terms of total immersion. Galaxy's Edge may be the official title, but once inside you will find yourself in a port city called Black Spire Outpost. Black Spire has a history of its own that goes way deeper than the backstory created for Mickey's Toontown just a few decades ago. Batuu, a remote planet on the edge of the Galaxy provides this setting for a host of nefarious characters, outcasts and misfits. Every place and proprietor in Galaxy's edge has a fleshed out history and you are invited to be part of the story.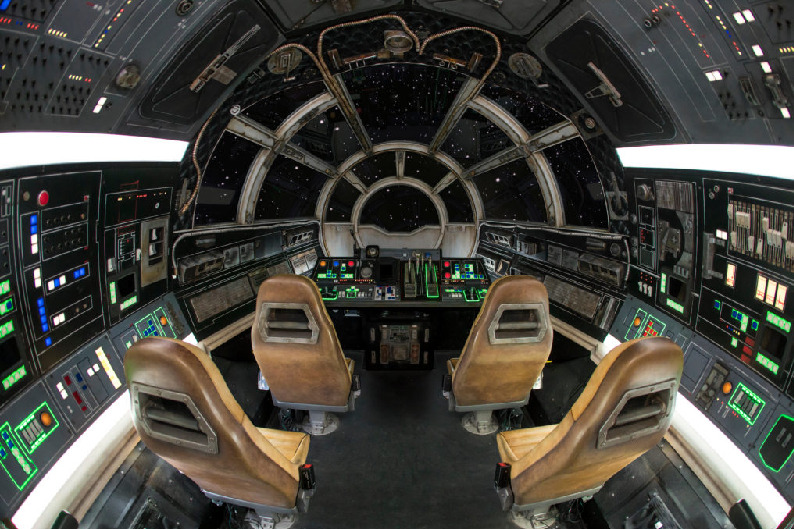 Galaxy's Edge Overview of Attractions and Features
This section of the park will eventually feature two major rides. However, only one will be available on opening day. The second ride, Rise of the Resistance does not yet have a date set to open. In the meantime Millennium Falcon: Smugglers Run will provide more than enough excitement. This cutting edge, state of the art attraction lets you actually fly the millennium falcon. The results of your mission will have an impact on your reputation around Black Spire.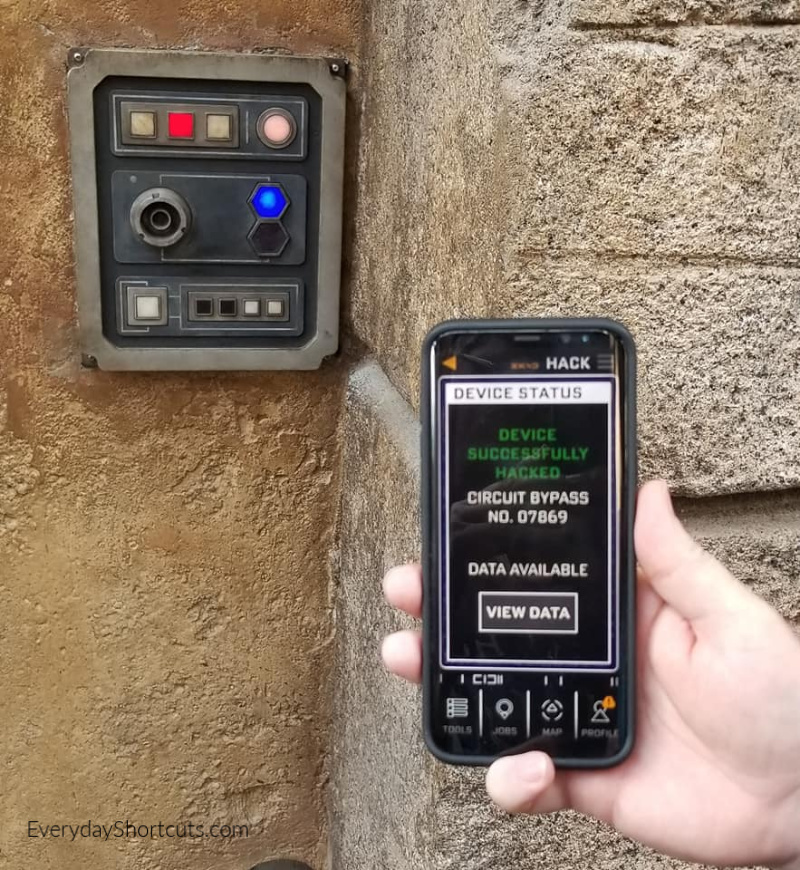 Another way your choices impact your experience in Galaxy's Edge will be how you use the Disney Play app while you are there. There are not many details about this yet, but your allegiance to the resistance or the dark side will be tested.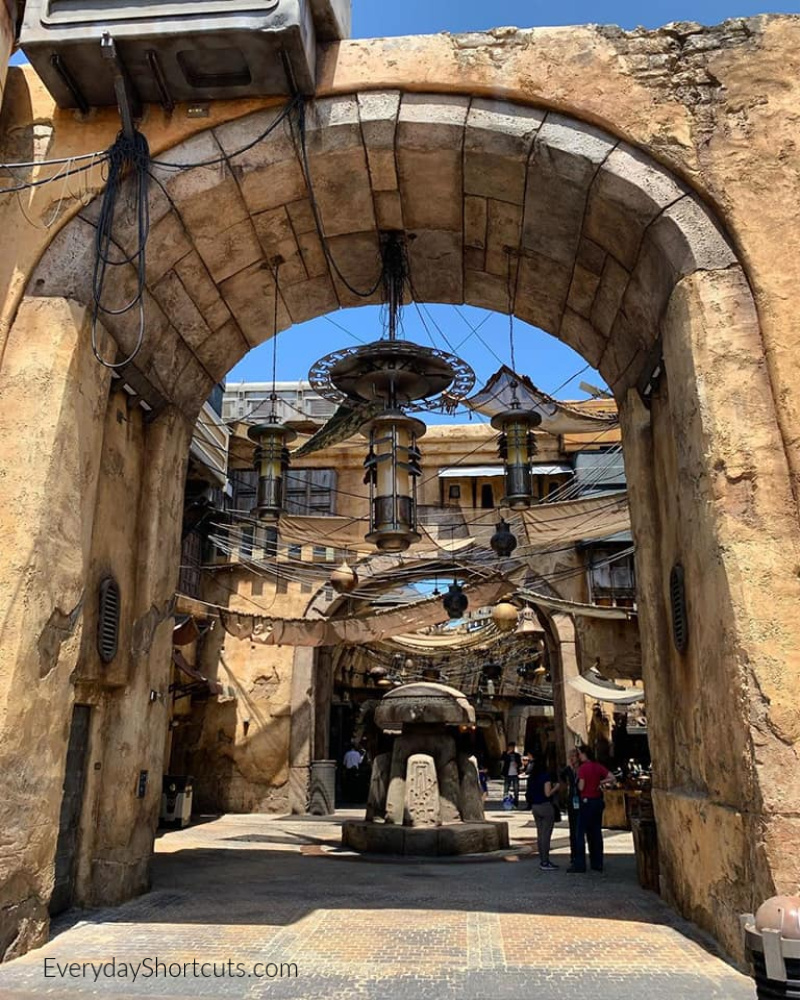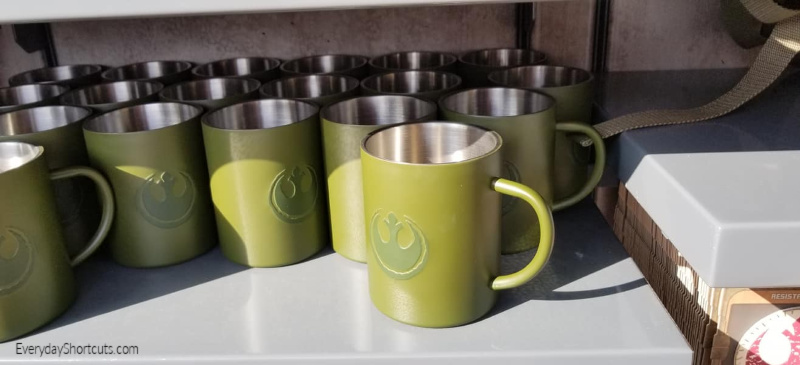 As you pass through the busy marketplace you will find shops that stick to the theme and keep you grounded on planet Batuu. Toys and games remain tied in with the areas internal logic and story and you will find opportunities to make and purchase some impressive souvenirs, including droids and lightsabers.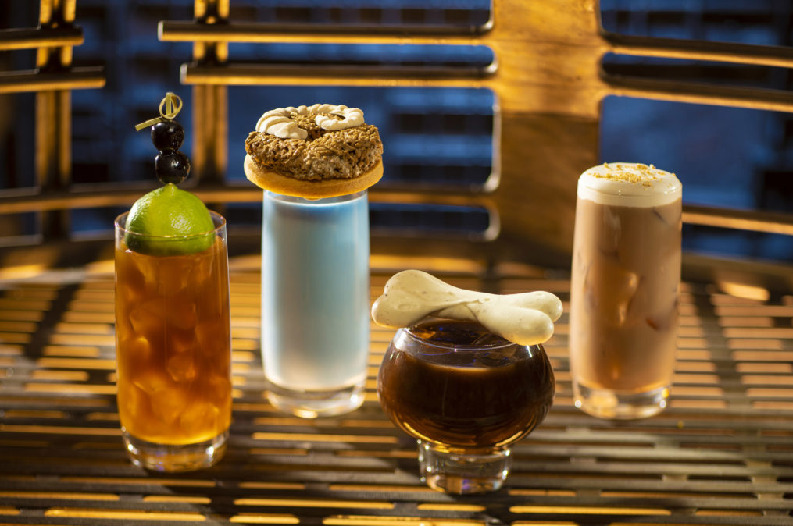 This will be the first time cocktails are introduced to Disneyland. Galaxy's Edge at both parks will have an impressive menu of specialty alcoholic and non-alcoholic beverages. Dining experiences will include Oga's Cantina where the resident DJ will remind some guests of a former star speeder pilot. Docking Bay 7 will be the go to spot for galactic grub straight from the Star Wars universe. There are so many delicious food and drinks you'll want to try when visiting. View the complete list of food and drinks at Disneyland's Star Wars: Galaxy's Edge.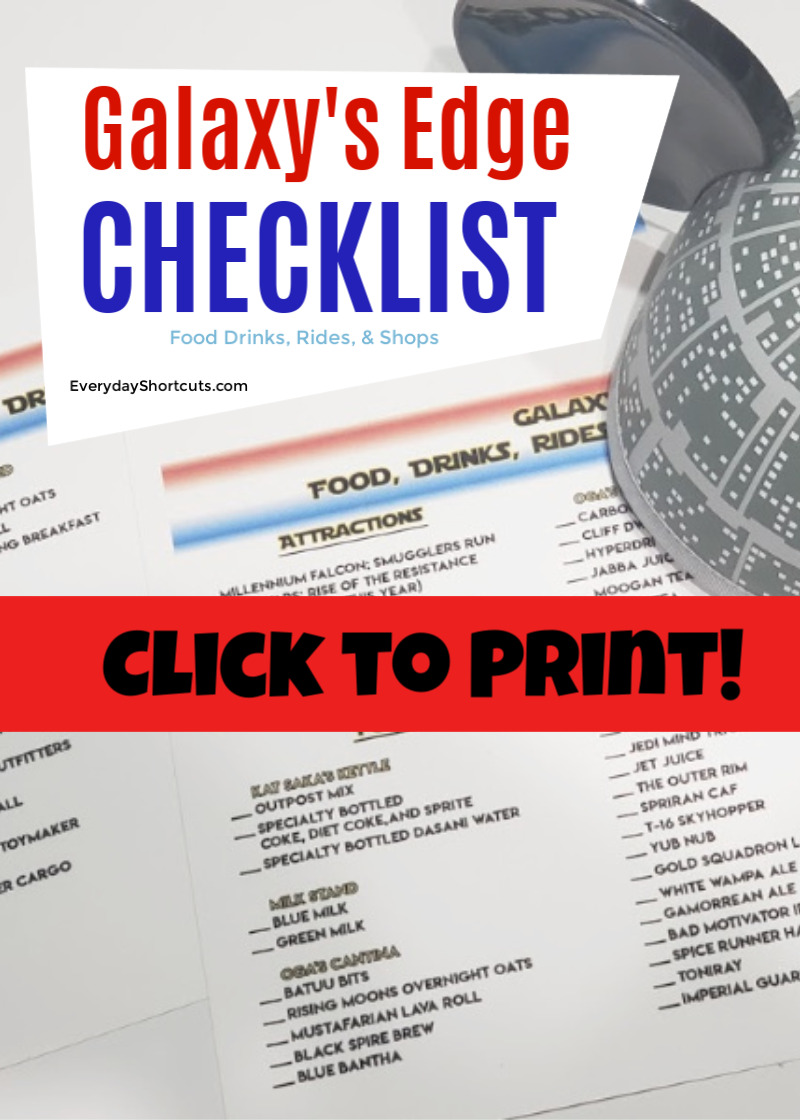 Star Wars: Galaxy's Edge Food, Drinks, Rides & Shops Checklist
You don't want to miss anything when visiting the new Star Wars: Galaxy's Edge. I created a checklist that you can fold us and place in your guide map of all the attractions, drinks, food, rides and shops so you can check them off as you visit and try out each one.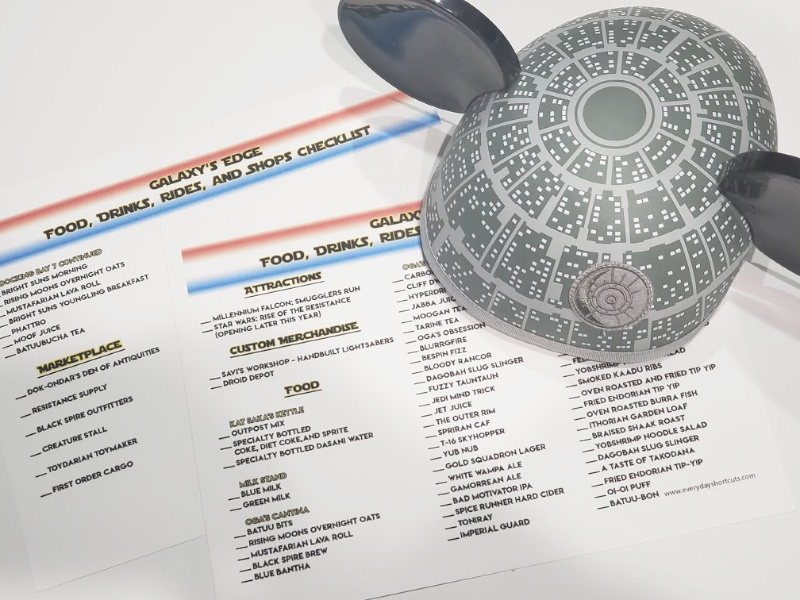 Download and the print the complete list of Star Wars: Galaxy's Edge attractions, food, drinks, rides and shops!