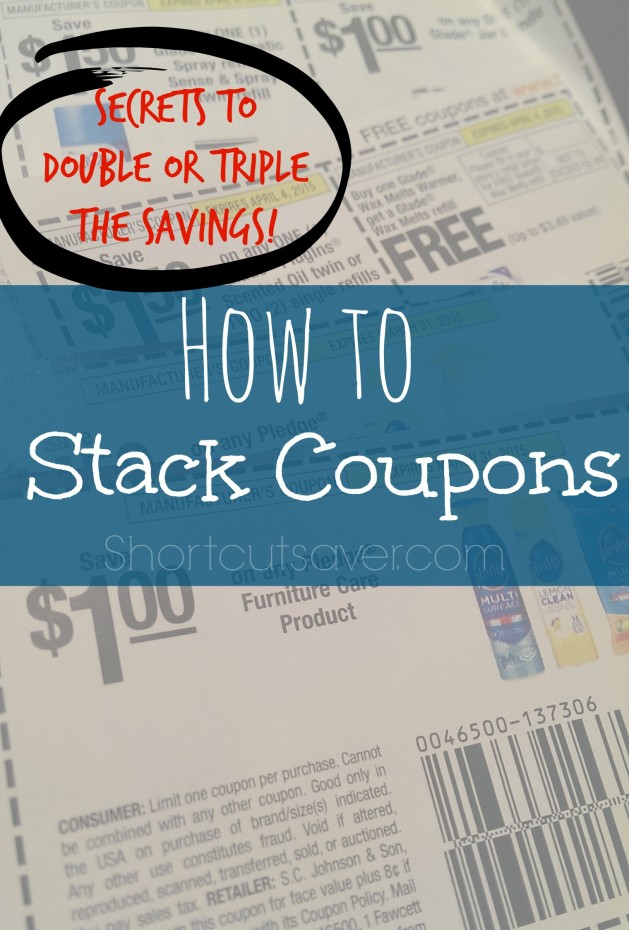 One way to save even more on items is by coupon stacking. There is a certain technique to coupon stacking that you may not be familiar with but it is easier than you think. This is a great way to maximize your savings with these tips and guidelines for coupon stacking.
Definition of Coupon Stacking
"Coupon stacking is using a manufacturer's coupon +store coupon + possible money-saving app on a single item."
How to Stack Coupons



1. Check with the store's coupon policy.
Not all stores allow coupon stacking so be sure to read the store's coupon policy before doing so. You can view a list of store coupon policies here.
2. View the weekly sales flyer.
Get the most for your buck by scanning through the sales flyer of various stores and finding the best deal.
3. Coupon Matching.
After you find the best deal in the sales ad, matchup the manufacturer's coupon and store coupon with the same product, size, etc.
4. Cash Back Rebate.
Go thru you list of money-saving apps and view the offers available to receive cash back on. Various apps may have the same product to earn cash back on which means you can earn back more money by stacking the 2 apps. Submit your receipts and scan your barcodes for the cash back offers.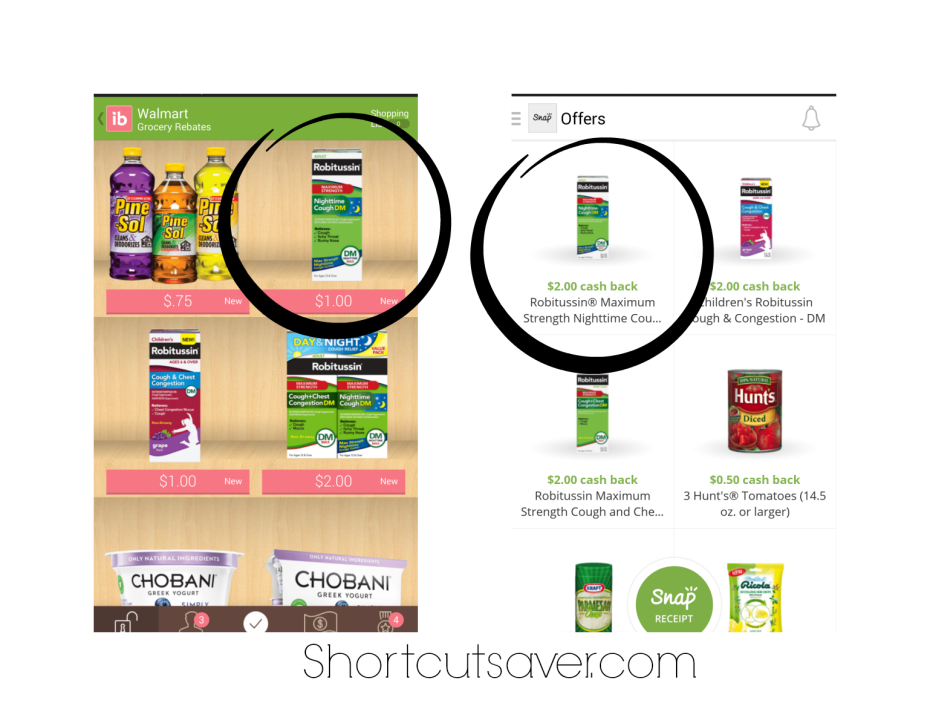 For example: Ibotta might have a $1 rebate on an item and Checkout 51 might have a $2 rebate on the same item. Buy the product and scan your receipt and barcode for each app and earn a total of $3 cash back on the same item.
Don't know what money-saving apps to use? Check out this list of 8 Free Money-Saving Apps you can get.
Example of Coupon Stacking
Robitussin DM $5.89 (sale price)
$1.50/1 Robitussin printable coupon
$1/1 store coupon
$1 Ibotta cash rebate
$2 Checkout 51 cash rebate
Final Cost = $0.39