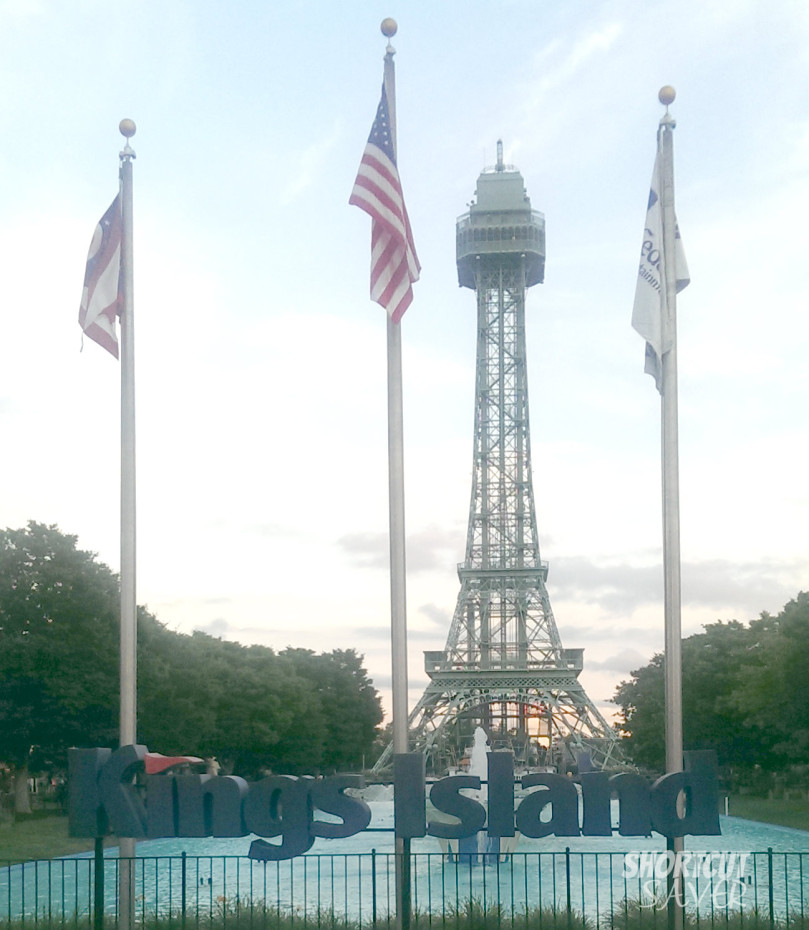 King's Island is a theme park located in Mason, Ohio and opened in 1972. The park is well known for The Racer and The Beast roller coaster that has been there for quite some time. Growing up my parents used to take me to King's Island since it was only 2 hours away. It was great way to spend the day with the family.
Now that I have a family of my own and live just a few hours away, I have been taking my kids. I love going back every year to picture the memories that I had with my family and creating new ones with my kids. We love to take a day out of a weekend and go there for a day. We recently visited over Labor Day weekend for a perfect day that looks dreary but turned out to be good weather.
With the new ride "Banshee" we had to head over there first to ride it. It opened up on April 18th of this year and is also the first inverted coaster built-in the United States and goes up to a speed of 68 mph. "Banshee" means a female spirit whose wailing warns of an impending death in a house. When you get to the top of the first hill, you will hear the Banshee scream. Then, it will send you shooting down the hill and thru the rest of the ride. This was an awesome ride to go on when you visit the park.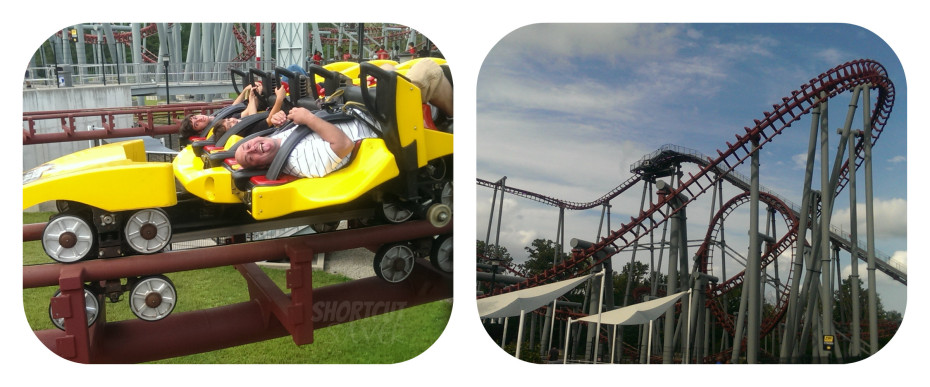 Another favorite ride of ours is the Firehawk. You can experience this roller coaster in three inversions in a face-down position and will make you feel like you are flying at a speed of over 50 mph.

There are so many rides that are amazing at King's Island but the ones we have to ride before leaving the park is The Beast, The Racer, and Backlot Stunt Coaster. This is just a family tradition to ride every year after we ride all the other roller coasters.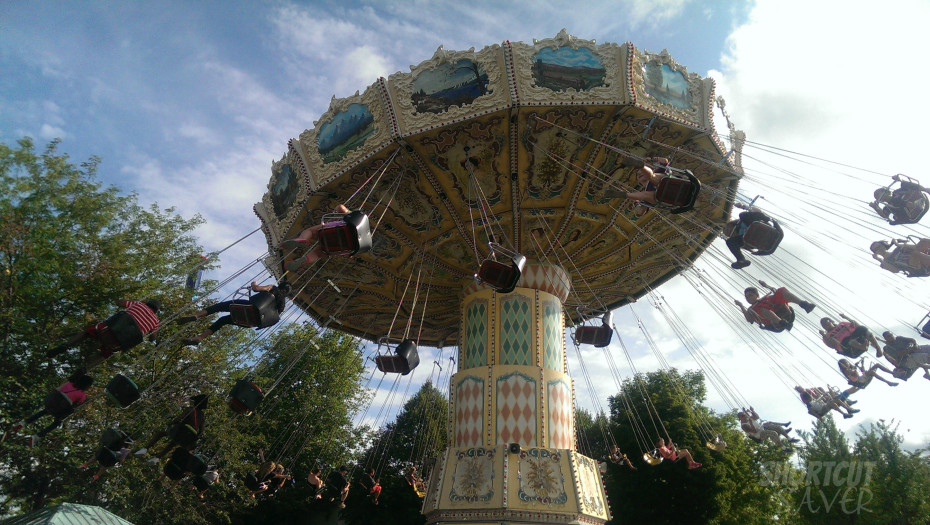 And my daughter can never leave without going on the swings. I can't tell you how many times she rode it, I just know that I was feeling sick watching her go that many times.

A few other attractions to check out is Snoopy Planet for the little kids. This is a place where the young kids can ride various rides just for their height. You will also find the Peanuts gang and Snoopy hanging out around to get a picture. And be sure to check out Dinosaurs Alive! where you can walk thru the path and see life-like Dinosaurs along the way. You can read about them and even dig for fossils. (note: there is an extra fee to get into Dinosaurs Alive!)
Now thru November 2nd, you can visit King's Island on Friday, Saturday, and Sunday for their Halloween Event. Ride some coasters, go thru a haunted house, and see the Zombies come out at night. Head on over here for tickets and more information.
Disclosure: I was given tickets to King's Island featured in this post to facilitate my review. All opinions are 100% mine and not influenced in any way.