The is a sponsored post in partnership with Happi Foodi through Blog Meets Brand. All opinions are my own.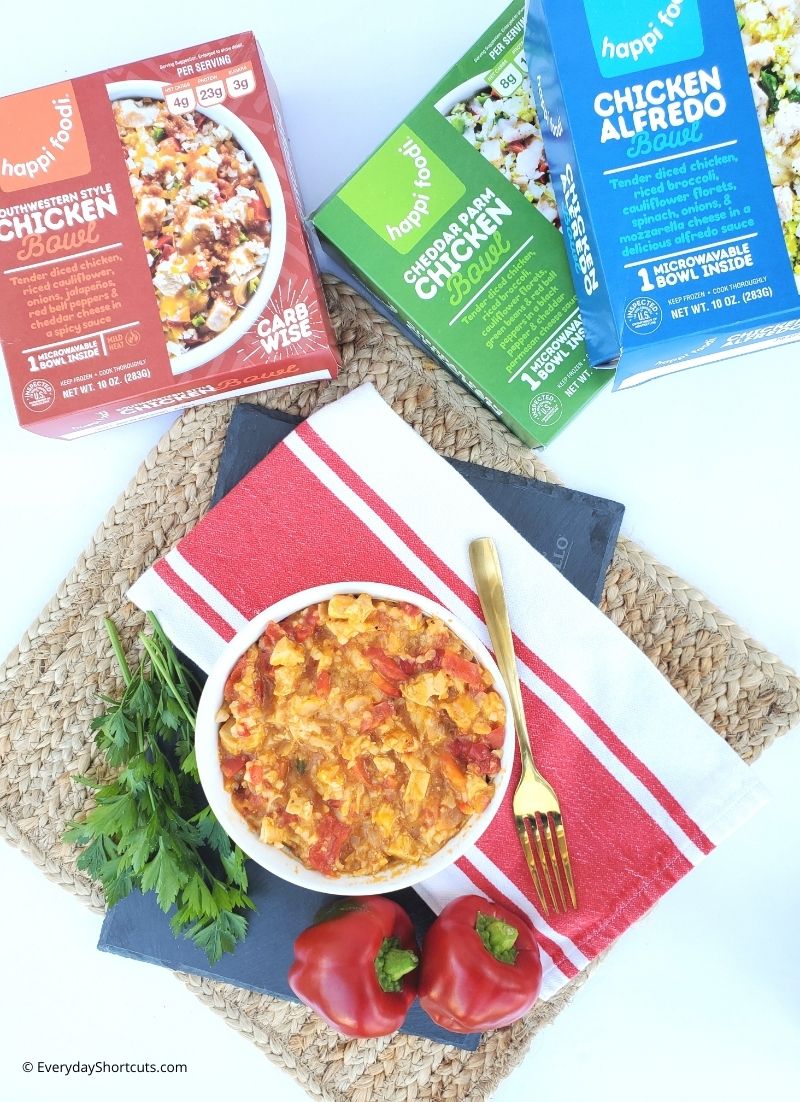 One of the most difficult things about following a keto diet is finding dinners that are low enough in carbs because at the end of the day we might not have very many left. It's always been a challenge for me following a keto lifestyle for the past 2 years and that is why I came up with this list of delicious keto dinners under 10 net carbs.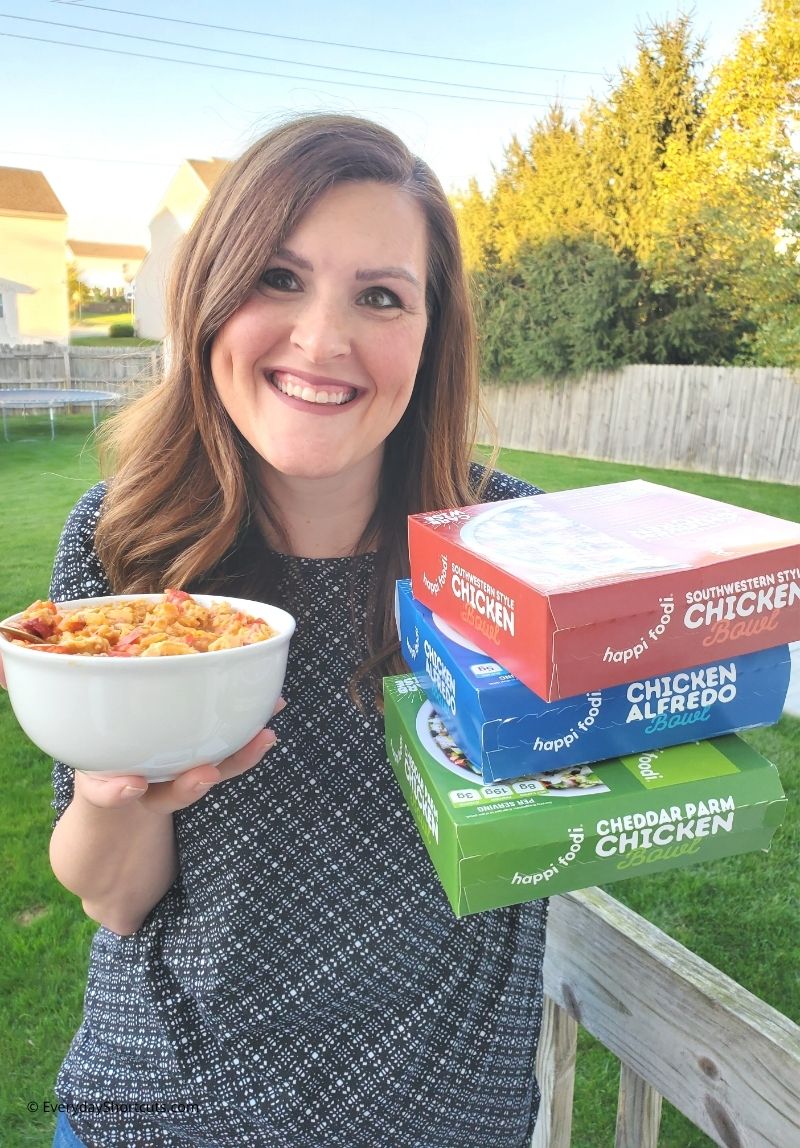 Can we talk about the fact that there is actually a good keto dinner option when it comes to Happi Foodi. I'm obsessed with their new keto bowls! I've tried many to say that these are the best ones yet! Plus, they are convenient for those busy nights, no prep required and done in the microwave in minutes. You can never run out of options with the variety of keto friendly meals to choose from Happi Foodi. Here are some of our favorite keto bowls under 10 net carbs.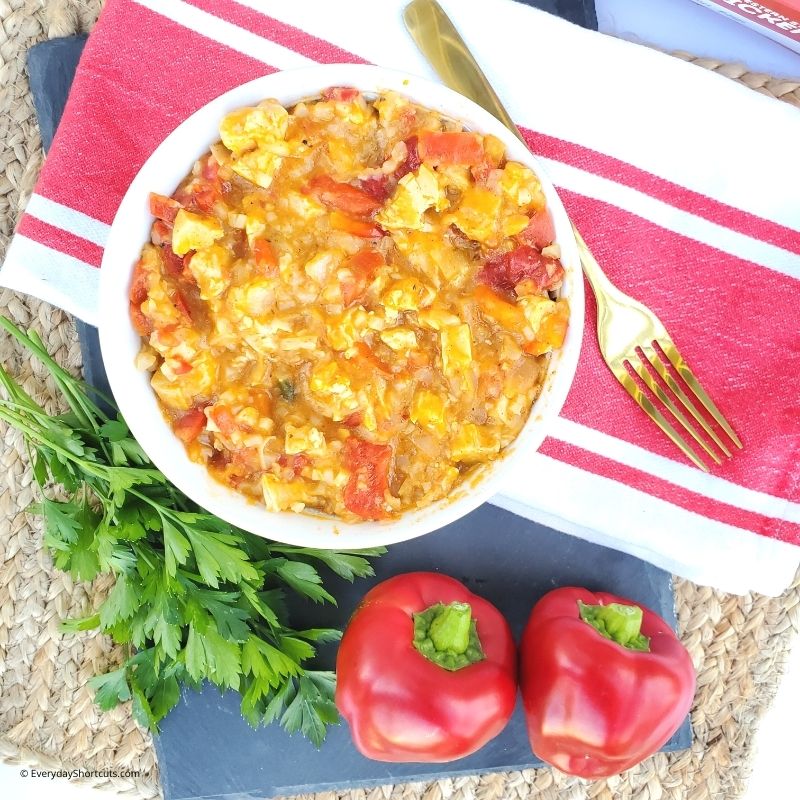 Chicken Alfredo Keto Bowl – 7 Net Carbs
My favorite was the chicken alfredo bowl that has tender diced chicken, riced broccoli, cauliflower florets, spinach, onions, and mozzarella cheese in a delicious Alfredo sauce. This was light and delicious. I like the riced broccoli and cauliflower giving it the same texture as you would get from noodles.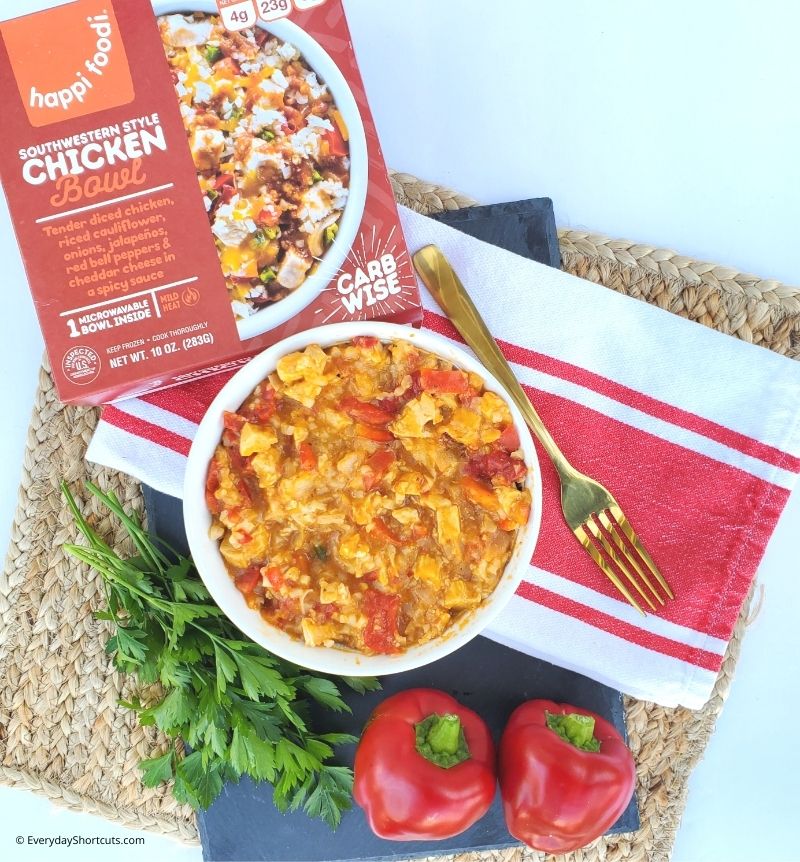 Southwestern Chicken Keto Bowl – 4 Net Carbs
My kids discovered these Happi Foodi meals in the freezer (I thought I had them in a good hiding spot) and wanted to try them as well. My oldest son's favorite was the Southwestern Chicken Keto Bowl made with tender diced chicken, riced cauliflower, onions, jalapeños, red bell peppers and cheddar cheese in a spicy sauce. It had a bit of a kick to it but very fulfilling.
Cheddar Parm Chicken Keto Bowl – 8 Net Carbs
My younger son loved the Cheddar Parm Chicken Keto Bowl made with tender diced chicken, riced broccoli, cauliflower florets, green beans and red bell peppers in a black pepper and cheddar parmesan cheese sauce. Gave you that right amount of crunch with the pepper and was a delicious taste.
Find Happi Foodi at your local Walmart store and select Meijer, Winn-Dixie and Safeway-Albertson's stores. Plus, save on Happi Foodi keto bowls with this Buy One, Get One digital coupon.