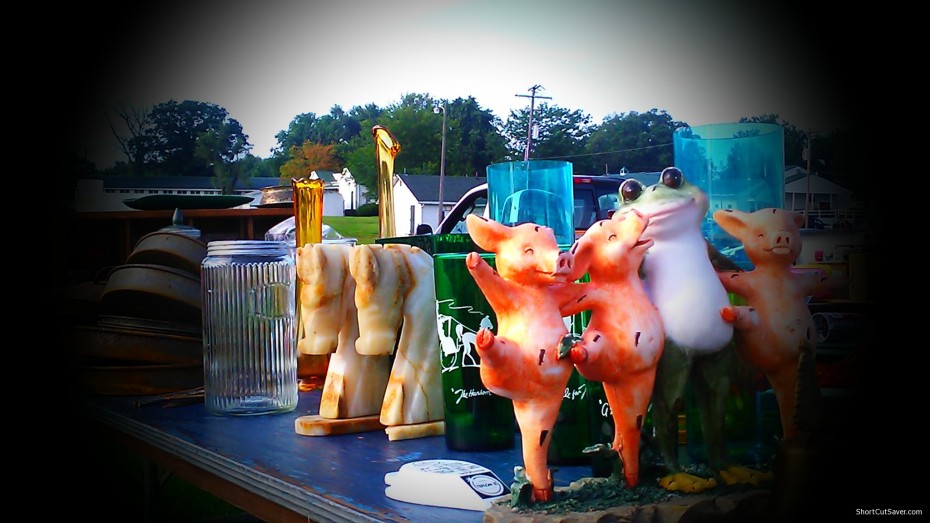 Flea markets are the perfect place to find great deals! You can typically find food, furniture, clothing, appliances and much more at a flea market. The key to saving big is knowing when to shop and how to shop. If you go into the flea market armed with knowledge, you might be surprised at what you can find.
How to Shop Flea Markets
Carry Cash
Most vendors at a flea market will not accept credit cards, so make sure you have cash. Carrying cash also comes in handy when you are trying to negotiate on prices. You should also make sure you have small bills on you in case a vendor doesn't have change.
Negotiate
Never pay asking price when shopping at a flea market. When you find a product you want, give the vendor a price. Make sure to start low to allow for negotiating. If you don't feel like the vendor is working with you, walk away! Most of the time the vendor will call you back over and make a deal.
What Time to Shop?
If you arrive early you will get to check out all the great items before they have been picked over. Keep in mind that shopping early will give you the biggest selection but not always the best price. Vendors are more likely to negotiate in the last few hours before closing. The vendors have to pack up their products and take them home, so they are more likely to negotiate before closing.
Buy Food
Flea markets are known for having local produce at discounted rates. You can normally find produce for a fraction of the cost the grocery store will sale it at. Make sure to take advantage of the local produce and the awesome prices! Be sure to carefully check over the produce before you purchase to make sure it is not bruised or rotten.
Buy a Project
You will find new items at a flea market but you will also find used items. Do not overlook the used items as you might be able to find yourself a cool project. Pick up an old dresser and repurpose it or fix up an old lawn mower. You might be able to resale the items you fix up and make a nice profit!