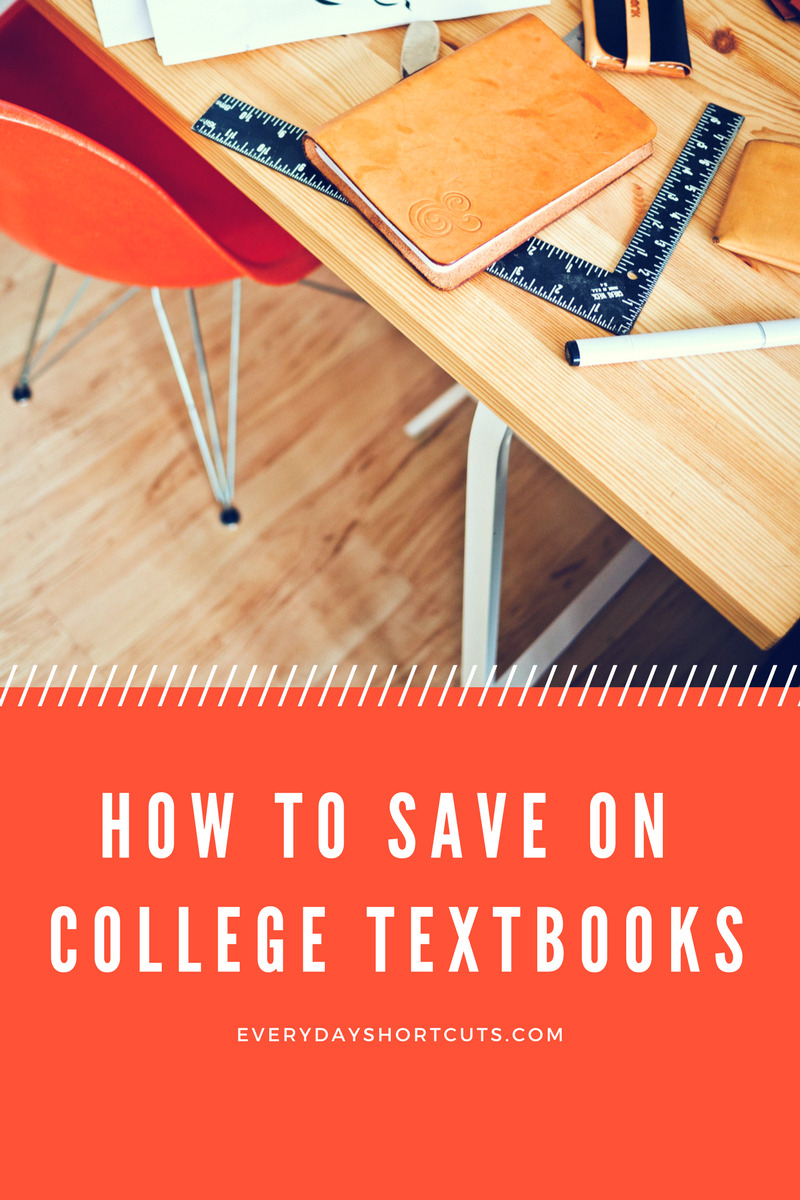 College is expensive! Add up the costs of tuition, supplies, and textbooks and you have a pretty large expense on your hands. You probably want to do anything in your power to save on your college expenses. Tuition isn't typically negotiable but you can save on your textbooks! Textbooks account for a fairly large portion of your college expenses, but thankfully it's pretty easy to save on textbooks.
How to Save on College Textbooks
Buy Used
Buying used is an easy way to save on textbooks. Most college campuses have a bookstore where they sell new and used textbooks. If possible avoid buying new or used textbooks on campus. Even used textbooks on the college campus are marked up! You can use online sites to purchase used textbooks at a fraction of the cost.
Use Swagbucks
Using Swagbucks is a great way to earn a little extra cash and use it towards your textbooks. You can earn money by completing small tasks, searching things on the internet, doing surveys and much more. If you aren't already signed up for Swagbucks you can sign up here.
Rent Your Textbooks
Did you know that you can now skip buying textbooks? There are services that allow you to rent your textbooks online. By renting your textbooks you can easily save 50% or more! There are several online sites that offer a textbook rental service.
Go Digital
If you own a Kindle, iPad, PC or any other device that you can install the Kindle App onto you can use a digital textbook. You can rent the textbook via your Kindle App or you can purchase the book. There is a wide selection of textbooks available and the list just keeps growing.
Use the Library 
If you really want to save on your textbooks, hit the library. Most libraries do not allow you to borrow the textbook but you can use them in the library. This means that you will have to sit in the library every time you need to study or do homework, but this is a free option and a great way to save big!
What tips do you have for saving on college textbooks?