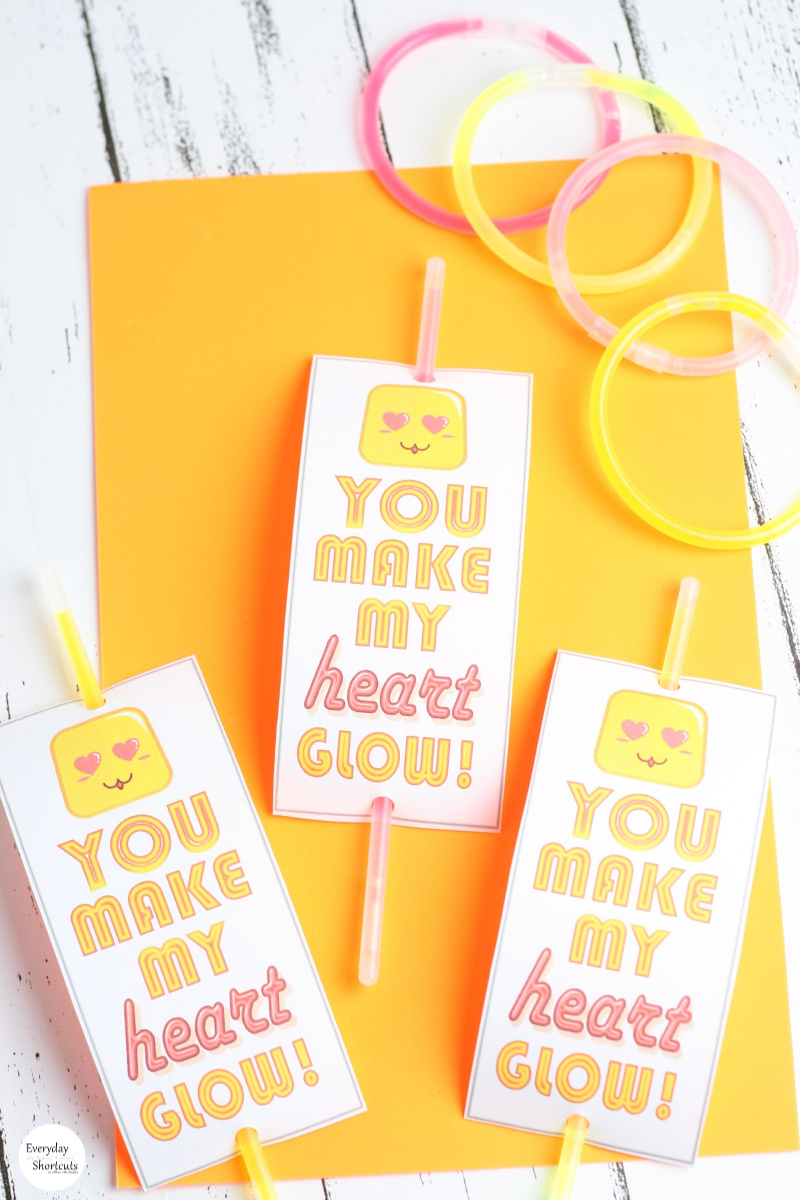 These Glow Stick Valentines are perfect for the classroom and what kid does not like a glow stick. There cool and they light up. They are easy to assemble as you just print, insert glow sticks and they're ready for the Valentines parties. There are a variety of glow sticks you can use for these Valentines but I like to use these glow bracelets and they are kid safe too.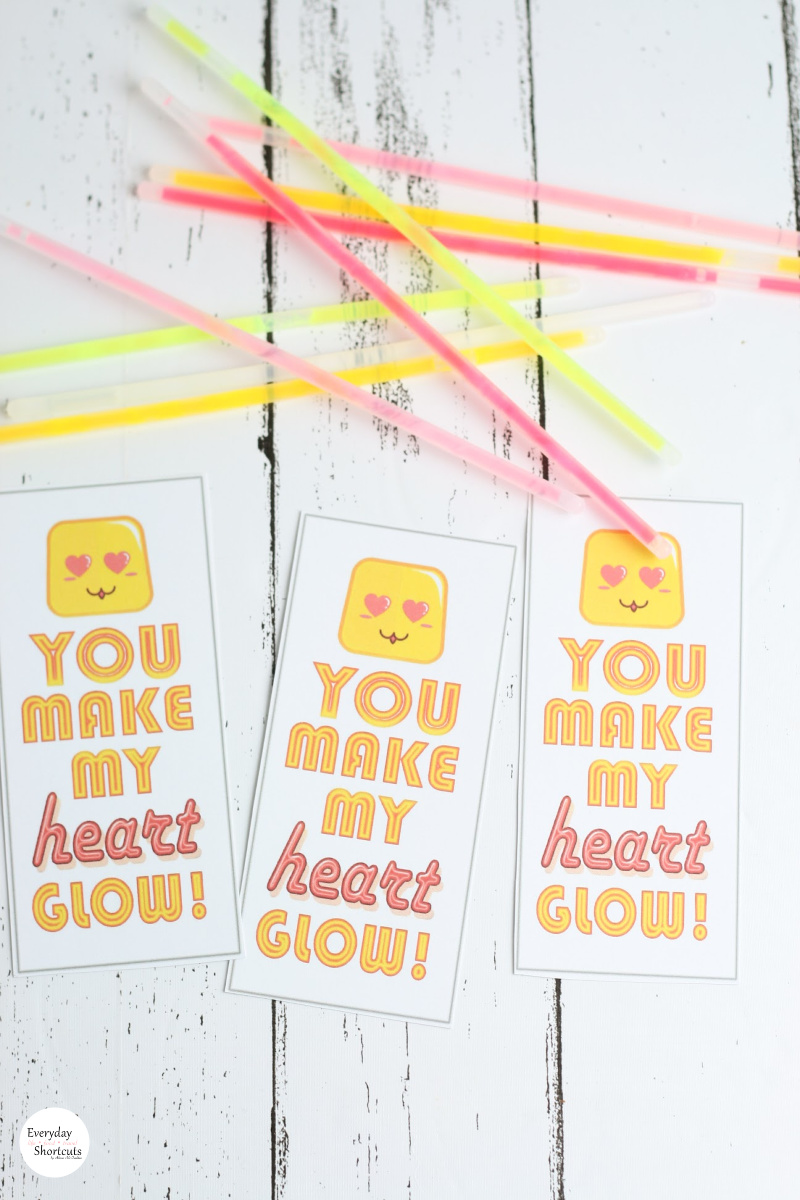 Glow Stick Valentines
Supplies
Instructions
Download and print the Valentines on cardstock paper. (There are 4 Valentines per page)
Cut the Valentines along the lines.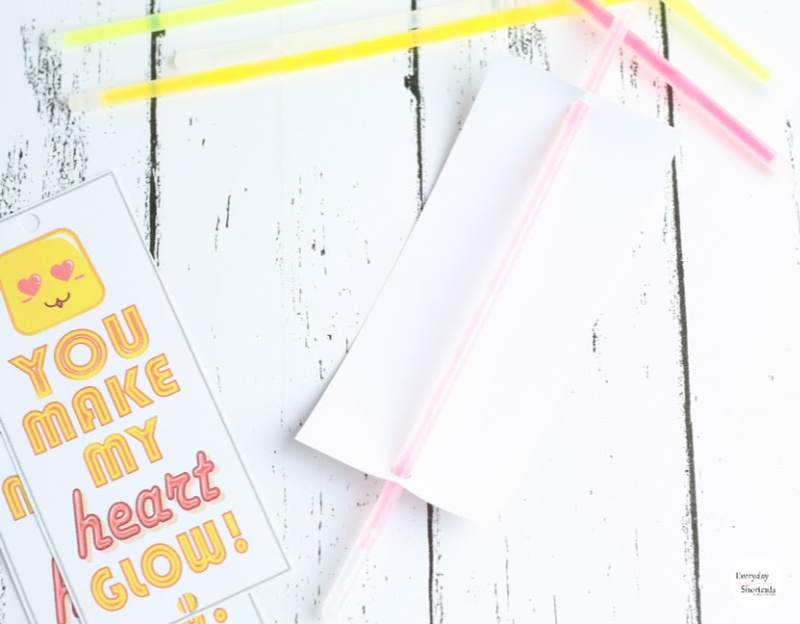 Using the hole punch, make a hole at the top and bottom of each card.
Carefully slide one end of the glow stick bracelet into the top hole and slide the other end of the glow stick bracelet through the bottom hole.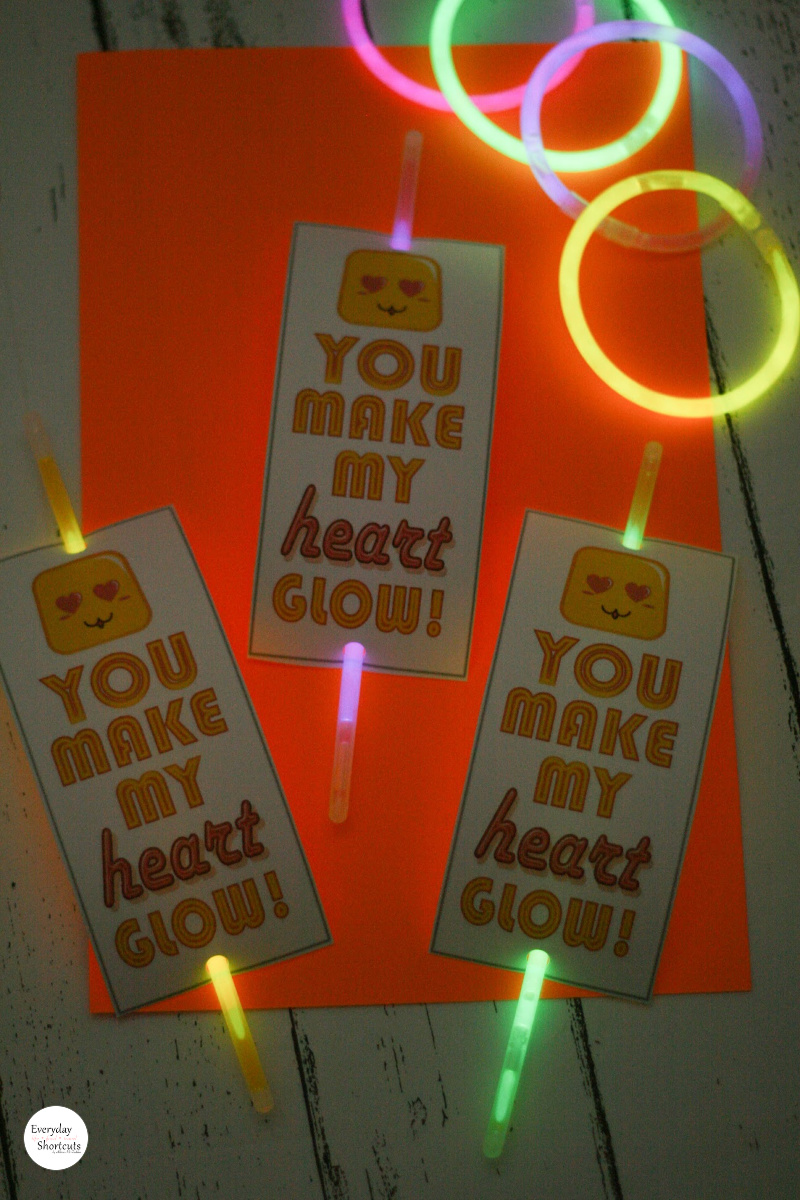 Note: You can choose to leave them uncracked and let the kids do that when they receive them or crack them and make them glow right before they are passed out.

If you're looking for other Valentines Ideas for the classroom, check out these!
Baymax You're My Hero Valentine
Looking for Valentine Recipes? Check these out!
Chocolate Covered Cinnamon Bears